Posts tagged
Pascal
0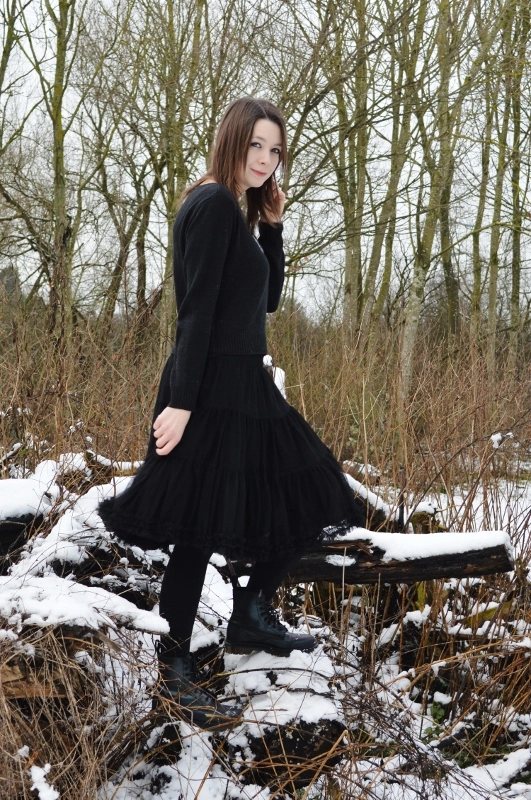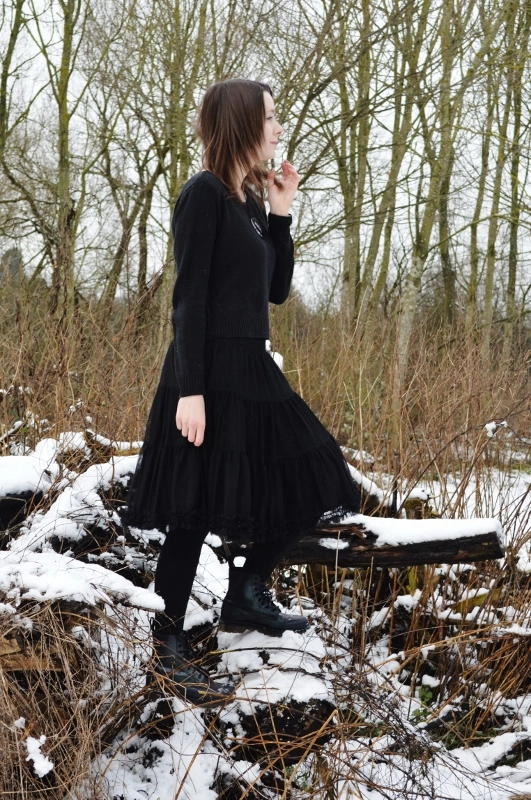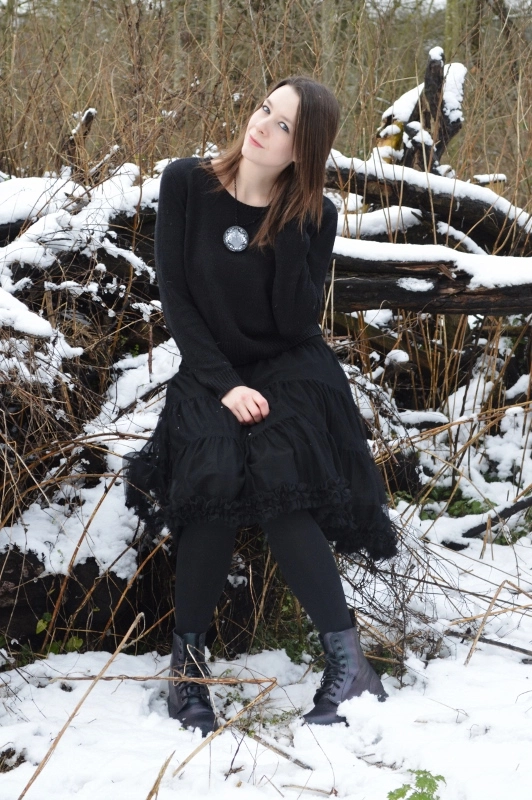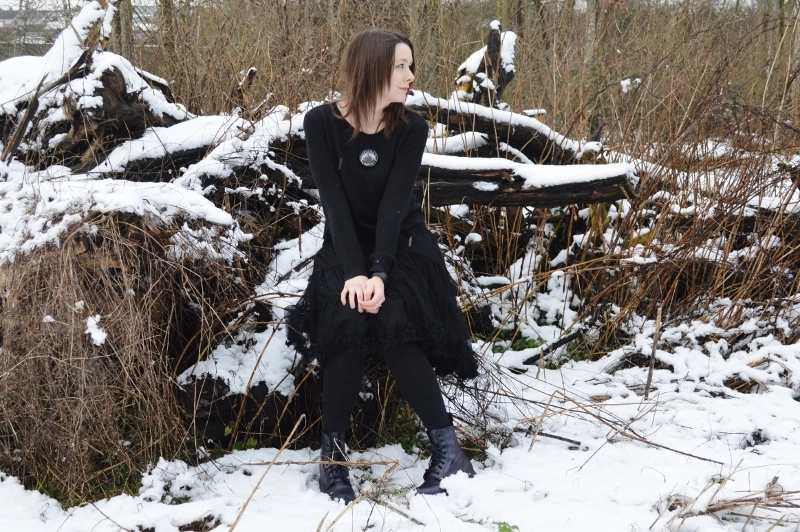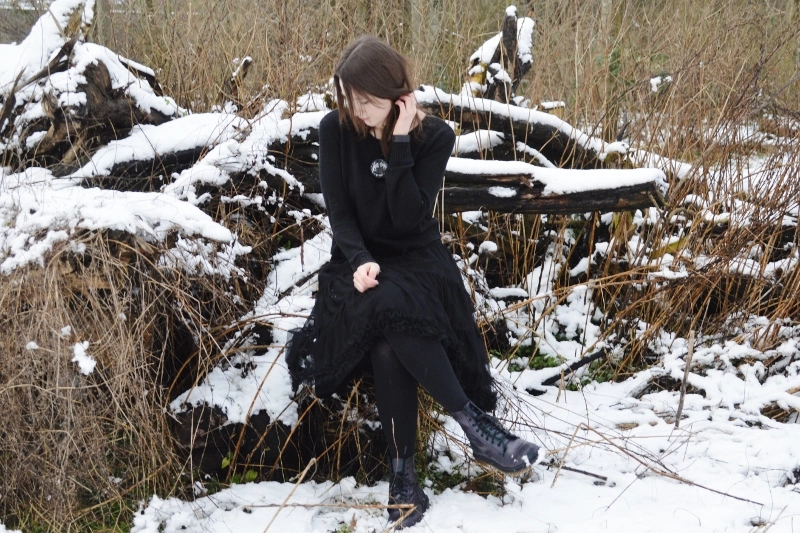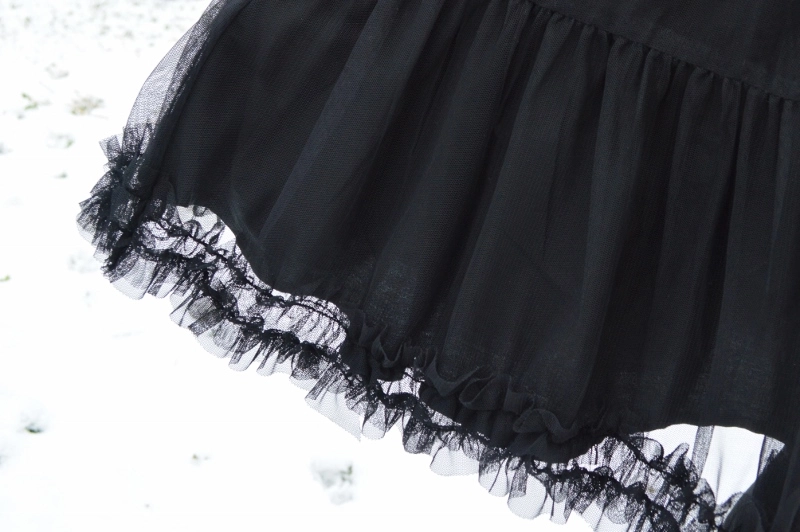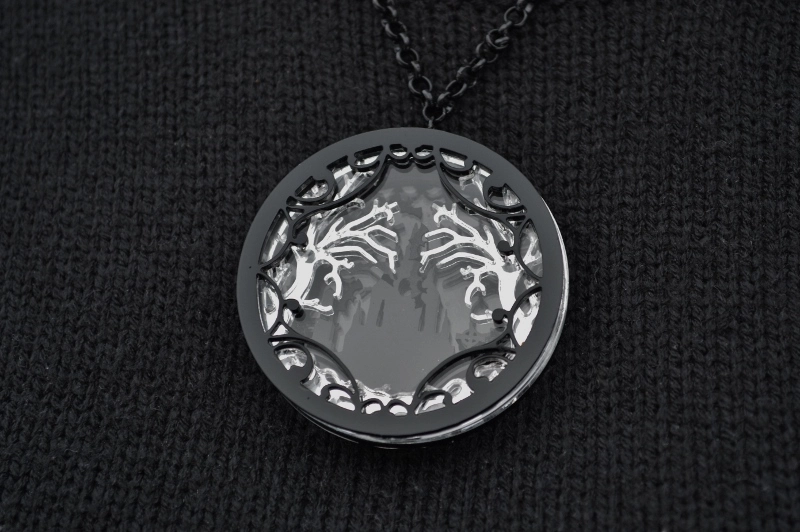 H&M Cropped Jumper / George Net Frill Skirt / Primark Cosy Tights / Dr Martens Crackle Suede Pascal Boots / Curiology Snow Globe Necklace
Well, it's been a ridiculously long time since I last posted, but I think it's about time I made a blog comeback!  The last few months have been incredibly busy, and I may do a life update post soon to share a few things, but for now I thought I'd kick back off with a good ol' outfit post – my favourite!
Last weekend we had our first snow of the season, and though there wasn't much, Charles and I went for a lovely wintry walk around the local meadows.  My outfit of choice for my snowy walk was put together around one piece – my skirt.  I actually thrifted this skirt for just £3.25 from a charity shop a few weeks ago, and I absolutely adore it.  The full tiered net looks so feminine, but still has the Gothy edge that I love, and is surprisingly warm when worn over tights.
I teamed the skirt with one of my favourite basic jumpers from H&M, and my newest pair of Dr Martens, which kept my toes toasty from the cold.  The necklace was a Christmas gift from my mum, and is pretty damn cool.  It's by Curiology, and was one of their Winter 2015 pieces.  It doesn't show up well in the photo, but the necklace is layered, and depicts a gothic castle scene, with teeny bats included.  So cute.
Did you get any snow last week?
Naomi x
0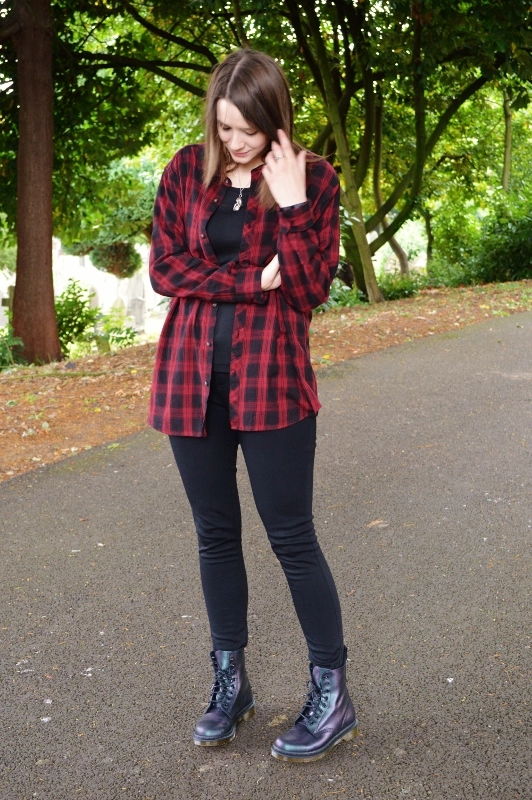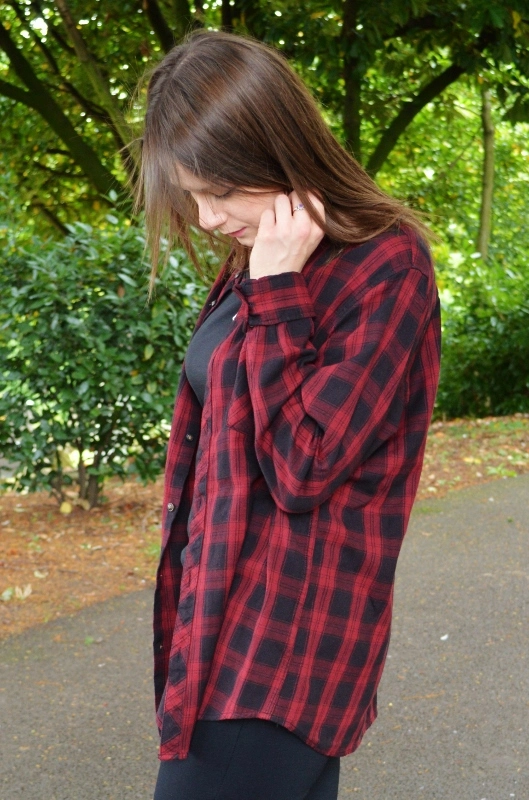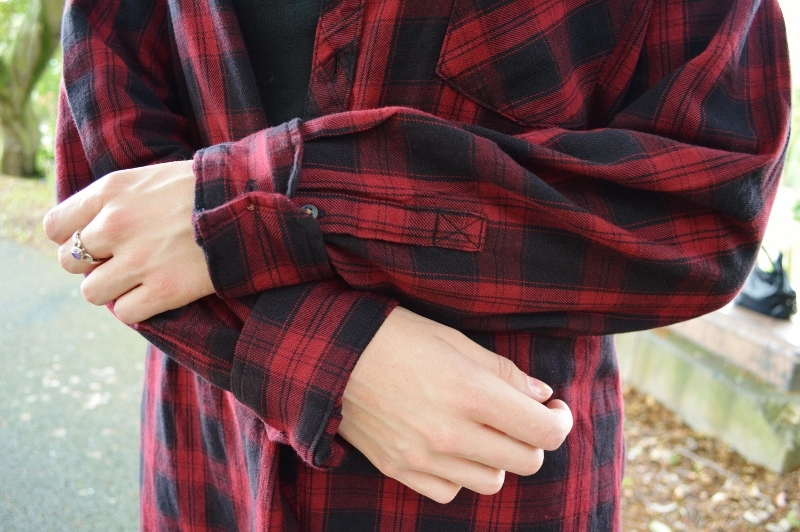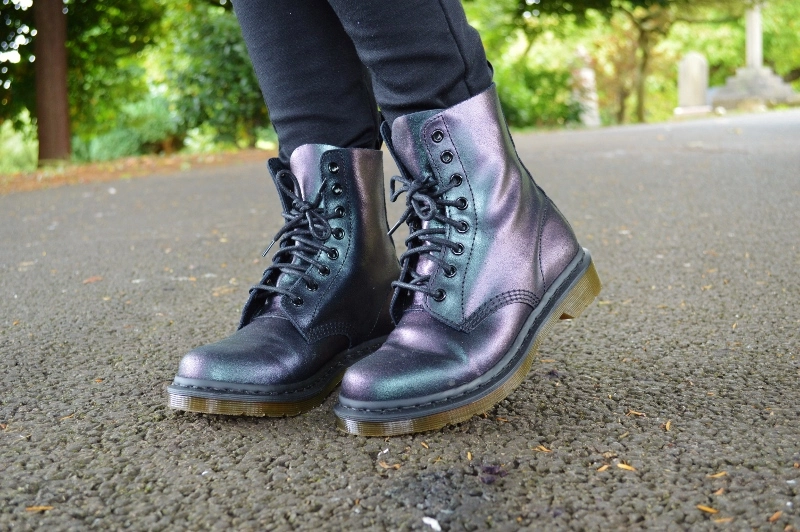 Primark Tartan Shirt / Primark Skinny Trousers / bonprix Long Sleeve Top / Dr Martens Crackle Suede Pascal Boots / Handcrafted Silver Bat Skull Necklace
My black and red tartan collection continues to grow, as I recently added this oversized shirt to my autumn/winter wardrobe.  I picked this up from the men's section in Primark for a tenner, and it perfectly fits the slouchy grunge aesthetic I tend to go for during the colder months.  I actually do a lot of my clothes shopping in the men's sections at this time of year, as I find that men's jumpers and shirts tend to be better made than those designed for women, and are also warmer, thicker, and most of the time cheaper.
I also recently invested in my annual pair of Dr Martens.  I own quite a few pairs of Docs already, and this time I wanted some basic black ones, but I decided to go for a pair with a twist.  These Pascal boots are made of crackle suede, and though they're black, from different angles they have a metallic petrol effect, shimmering purple and green in the right light.  They're ideal for adding texture and a bit of colour to dark autumn outfits, and I managed to break them in in one (painful!) outing, so they're ready to see me through the next few months.
The skinny trousers and bonprix long sleeve top are two of the core pieces from my wardrobe, that transition well all year round, as they can be paired and layered in endless combinations.  Finished with my handcrafted silver bat skull necklace, this simple outfit is quick and easy for cosy autumnal days.
You can see how else I recently styled black and red tartan here!
Naomi x
*This bonprix top was sent to me for styling purposes.  All opinions expressed are honest and my own.*