What I Wore: Bitch
I know I'm a few years behind the universe on this one, but I recently started watching Breaking Bad and, just as the rest of you were, I am well and truly hooked!  So much so that I just had to add something Breaking Bad related to my wardrobe.  Jesse Pinkman is my favourite character (he's just so well written), and I love the fact that he single-handedly revived the word 'bitch' from the bottom of the 90s insult bin, so this t-shirt is my tribute to Jesse and his famous catchphrase.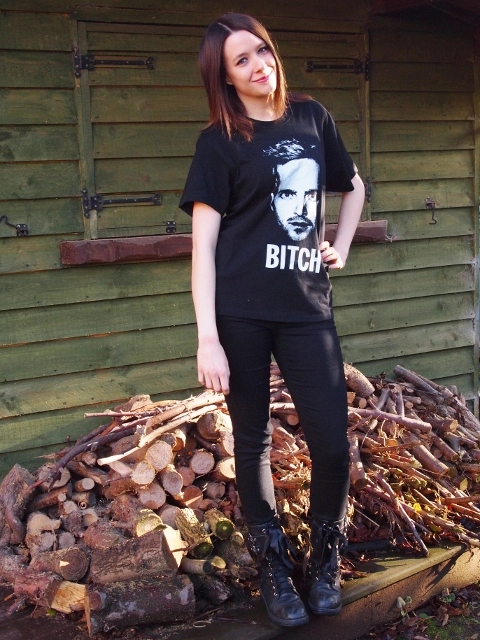 Jonny Cotton Jesse Pinkman 'Bitch' T-Shirt / New Look Black Skinny Jeans / Schuh Black Biker Boots
I ordered the t-shirt from an eBay shop called Jonny Cotton.  I was slightly worried at first as it's impossible to judge the quality of t-shirts like this on eBay, but I'm really pleased with it.  Both the fabric and the print are great quality, and at £7.99 with free postage it was an absolute bargain.  I'm usually a size 12 but I ordered a men's medium as, being 5'10", I often find women's tees to be too short in the body and I wanted something baggier, and it fits really nicely and isn't too shapeless.  I'd definitely recommend Jonny Cotton for printed tees.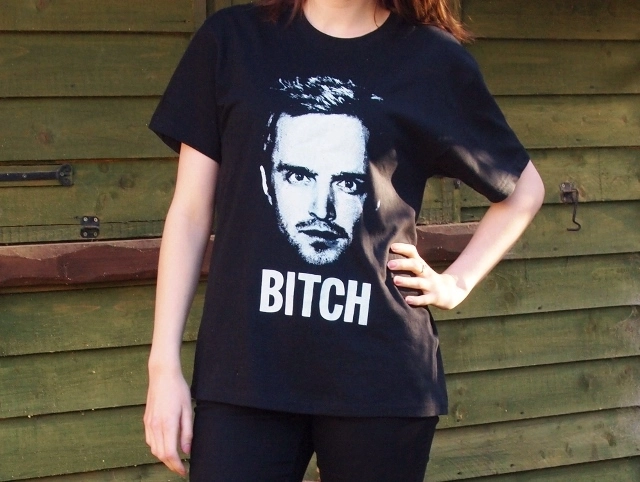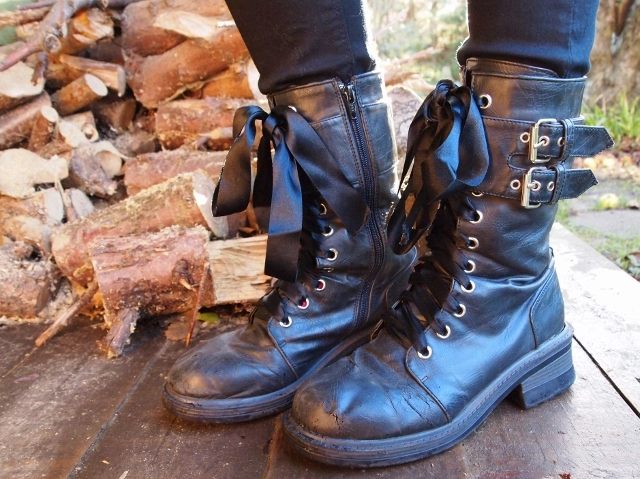 I teamed the t-shirt with my go-to black skinny jeans from New Look, and a pair of black biker boots from Schuh that I found lurking under my bed.  I must have had them for about five years now and I wasn't too keen on them at first, hence why they were under my bed, but they're starting to grow on me now.
Do you like Breaking Bad?  I'd love to hear your thoughts.  But please, no spoilers!
Naomi x
3 comments