Posts tagged
Schuh
21
I had a fairly good week for bargains this week and bought quite a few fun things (despite telling myself that I wouldn't spend anything this week!) so for those of you that like a good haul post, I thought I would share my collective haul with you.
First off, on Monday I nipped into town to buy some new boots to wear in the Autumn.  I knew exactly which pair I wanted so I was in and out of Schuh in just a few minutes, which is quite unheard of!  I went for these Blowfish Ranuku Boots in black which are usually £45, but I got them for £40.50 with a 10% student discount – doing a postgraduate degree does have its benefits!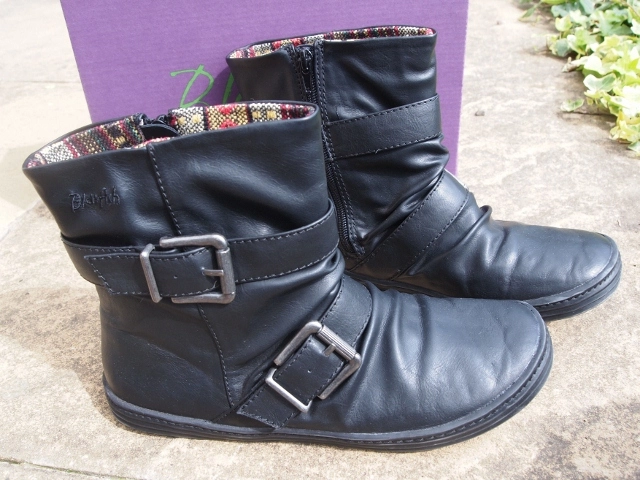 It's been quite cold this week so I've worn the boots a few times already and they are SO comfortable!  They're very versatile too, and look great with dresses or skinny jeans.  A very good buy.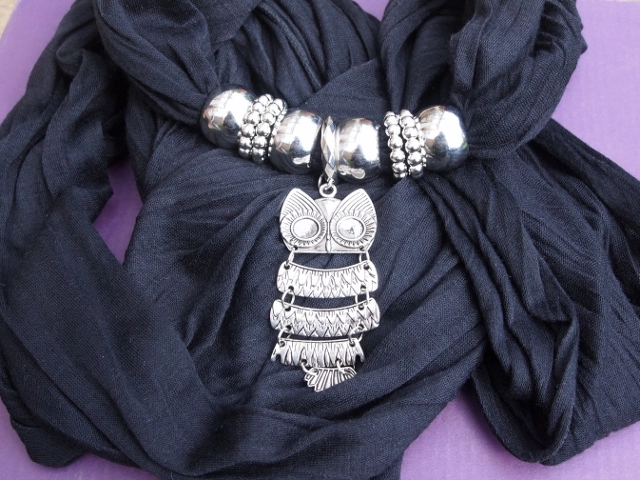 On my way to get the bus home I passed through Primark (always a mistake) and spotted this gorgeous owl scarflace.  I have always loved owls, AND scarves, so I just had to have it.  It was supposed to be £4 but the eyes were missing on most of the scarves so it had been reduced to £3.  I can always just stick some beads on myself if I want it to have eyes!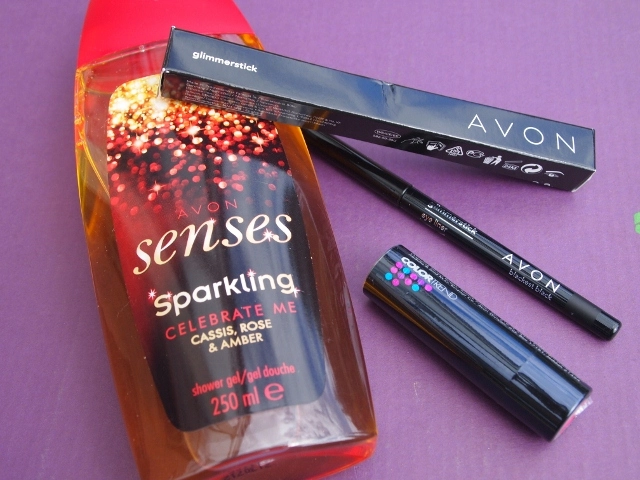 On Tuesday I received my Avon delivery.  In amongst all the items for my customers were a few goodies which I'd ordered for myself, including repurchases of my usual Glimmerstick Eyeliner and Colortrend Concealer, as well as a small bottle of Avon's new Sparkling Senses Shower Gel (look out for it in Brochure 17).  It smells gorgeous!  I also ordered two nail varnishes from the new Colortrend range in Violet Freeze (which I reviewed here) and Peekaboo, and a lovely little star necklace.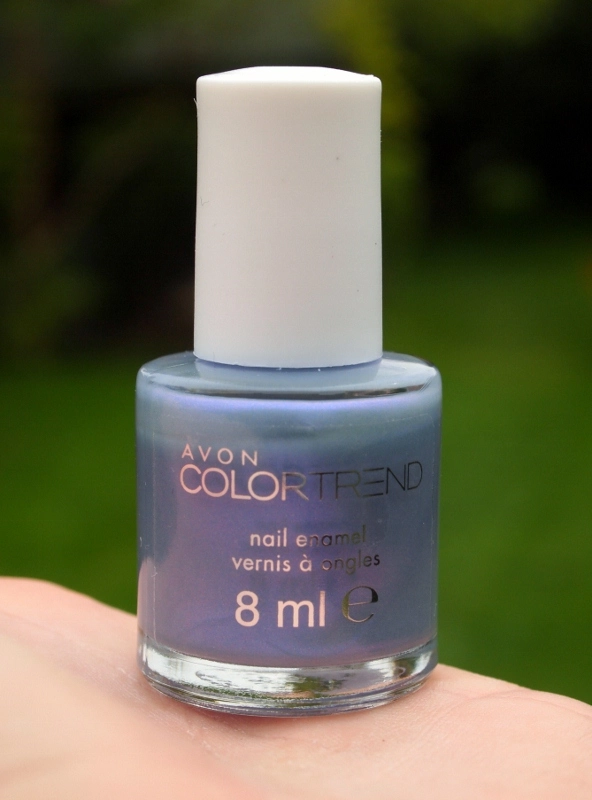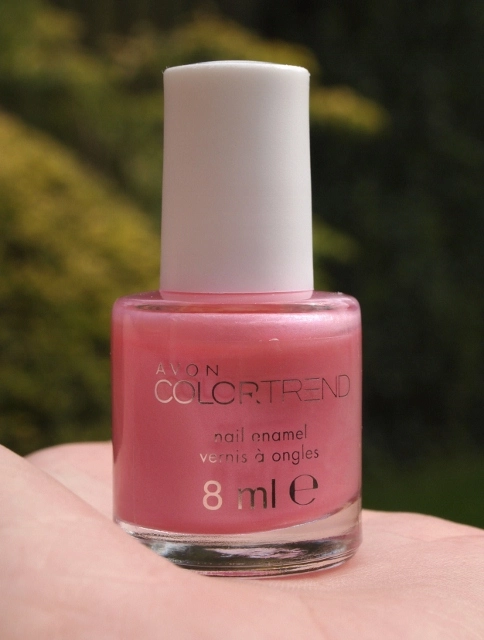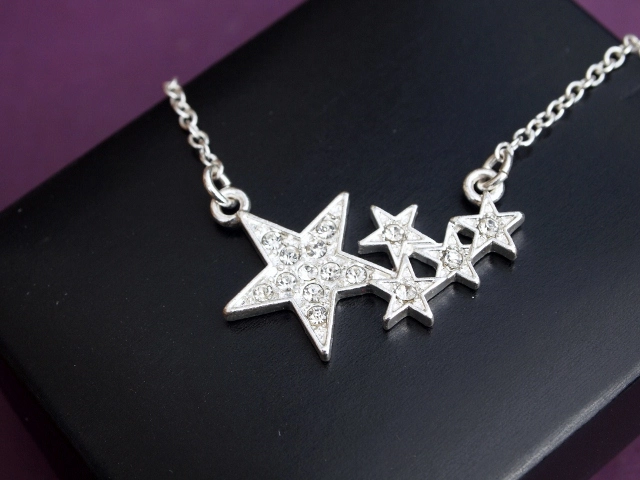 Yesterday I went to see the Paralympic flame pass through Leicester with my mum, and whilst we were in town we also did a bit of shopping.  For the past few weeks I've been checking Superdrug every few days for MUA's new nail varnish shade, Frozen Yoghurt, but to no avail.  However, I managed to pick it up yesterday for £1 (FINALLY), and I also bought an Accessorize Eyeshadow Duo for £2.22.  Isn't the packaging lovely?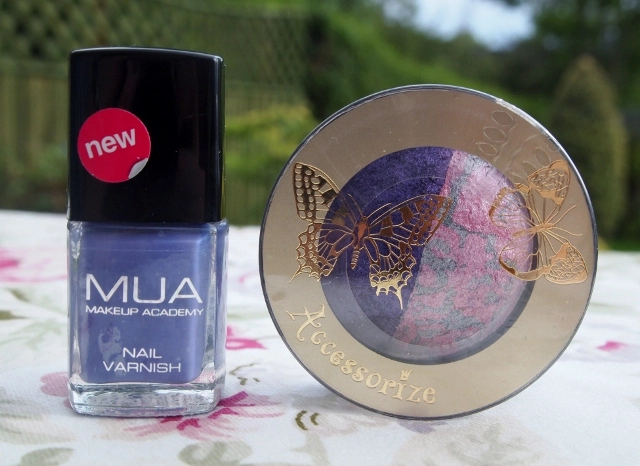 The Accessorize eyeshadow was actually on offer for half price, down from £4.45, as were a lot of their lip glosses, and their nail varnishes were 2 for £5.  I'm not sure when the promotion ends but it's worth having a look because they have some really pretty stuff!
My last few items are all from Primark.  As I mentioned earlier I love owls, so I couldn't resist these £2 owly fingerless gloves, ready for Autumn/Winter.  They're so cute!  And I love that they can be turned into mittens as well.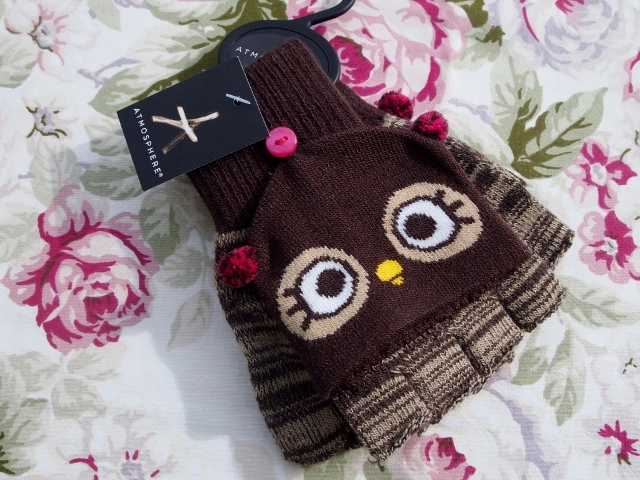 I spotted this Bambi sweater in Primark a few weeks ago for £10, but I resisted.  I was surprised to see it in the sale yesterday at just £5, and luckily one of the two that I found was in my size, so I caved and bought it.  Bambi used to be my nickname when I was younger so it seems quite fitting, and the soft, suede effect elbow patches are quite a nice touch.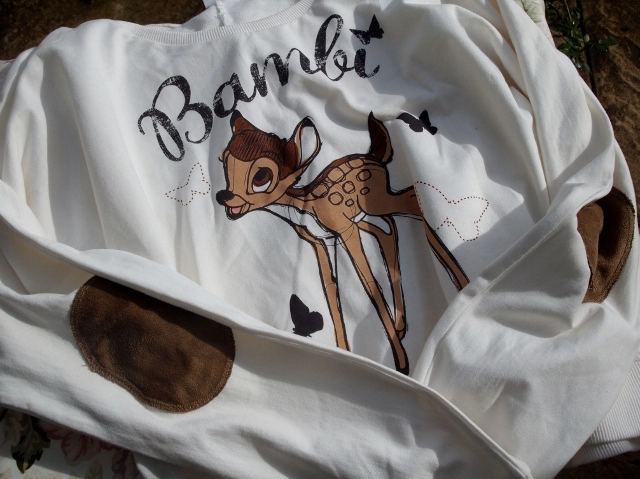 Last but not least, another owl!  This time, a purple owl print t-shirt which only cost £3.  It's quite a long, fitted tee but it looks great on with skinny jeans.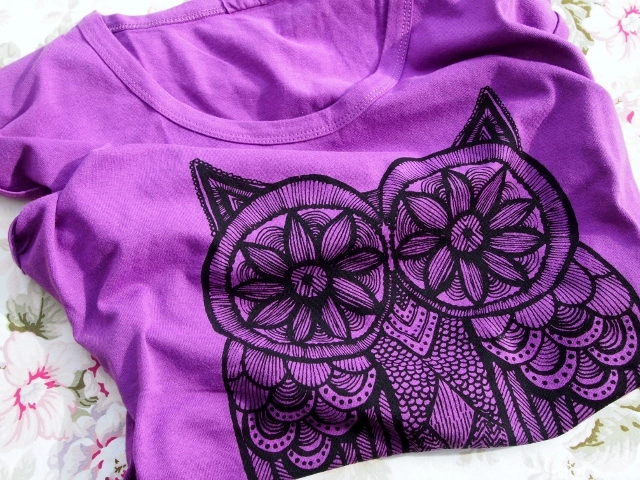 And that's it!  What have you been buying this week?  Are you getting ready for Autumn yet, or are you clinging on to the summer for as long as you can?
Naomi x