Posts tagged
White
7
Last week I received a very special delivery from Millennium Hotels…  A goody bag stuffed full of Hotel Chocolat treats!  Millennium Hotels are a luxury hotel company who have many hotels and resorts in exciting locations all around the world.  To add something a little extra special to every room, they are currently trying to choose a luxury chocolate to place on their pillows for their guests, and I was asked along with a few other bloggers to help them choose by sampling each chocolate in the goody bag.  How could I say no to that?!  Here is what the bag contains…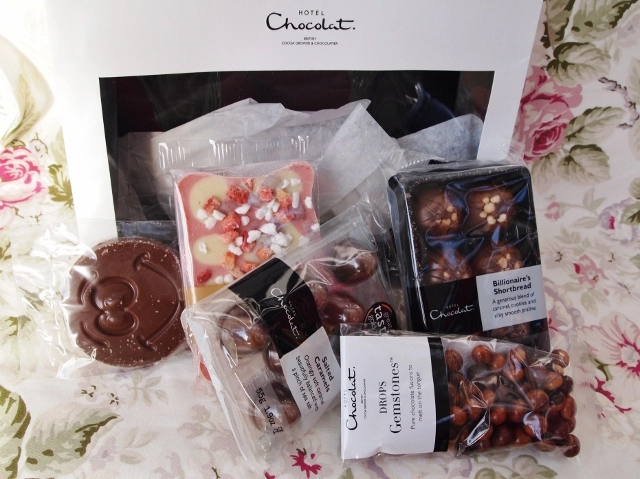 From Left to Right:
Smiley Lick.
Eton Mess Slab.
Salted Caramels.
Chocolate Gemstones.
Billionaire's Shortbread.
Choosing a favourite out of these five delectable delights is very difficult (I am a chocoholic, after all), as they are all different, and all extremely delicious.  However, a decision has been made!  Read on to see what I thought of each one, and to see which one is my overall winner.
Smiley Lick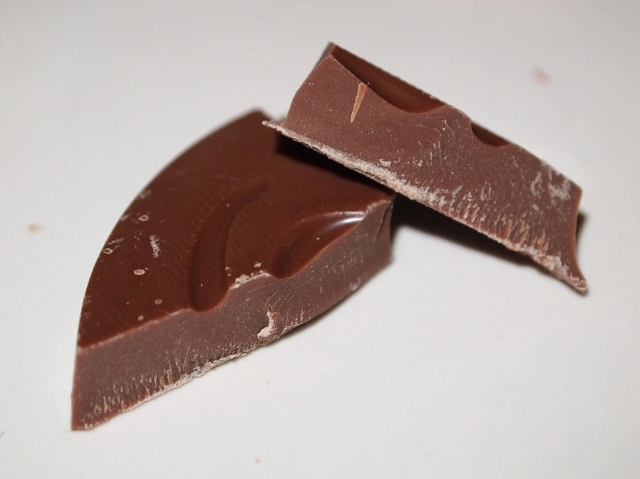 The Smiley Lick consists of a disk of thick milk chocolate on a lollipop stick, which is happily adorned with a smiley face.  This one is fun to look at, fun to nibble and it really shows off the high quality of Hotel Chocolat's chocolate.  The chocolate is extremely smooth and has a rich, sweet flavour.  I gobbled this up rather quickly in one sitting, and was left wanting more.  Delicious, but I don't think it's quite right for a hotel pillow as it's a bit too bulky looking!
Eton Mess Slab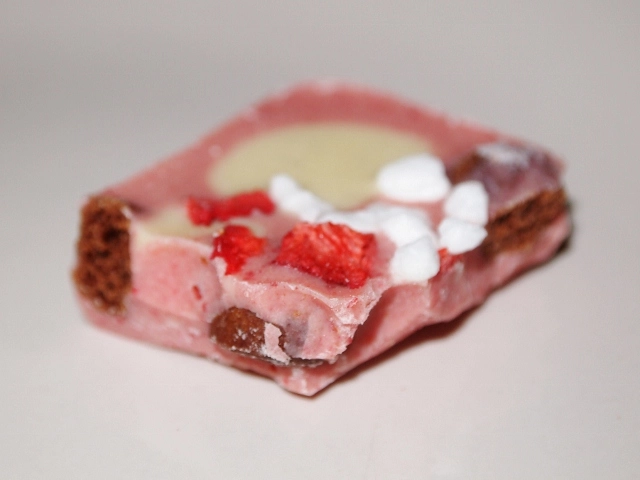 The Eton Mess slab is absolutely beautiful to look at, as the pink chocolate swirled with cream and scattered with strawberry and meringue pieces makes it look like a work of art.  The chocolate itself is strawberry flavoured, with vanilla chocolate running throughout.  It isn't as smooth as the milk chocolate as the real fruit bits give it a bit more texture, as do the little chocolate cookies hidden inside (which I wasn't expecting when I first bit into it!), but it is divine!
If you have a sweet tooth then this is definitely for you – it smells and tastes just like a strawberry milkshake.  I can only handle a little bit of this at a time, but at least that means I can make the bar last and savour it.  This would be the winner if my sister had a say – it was her favourite out of all five choices.
Salted Caramels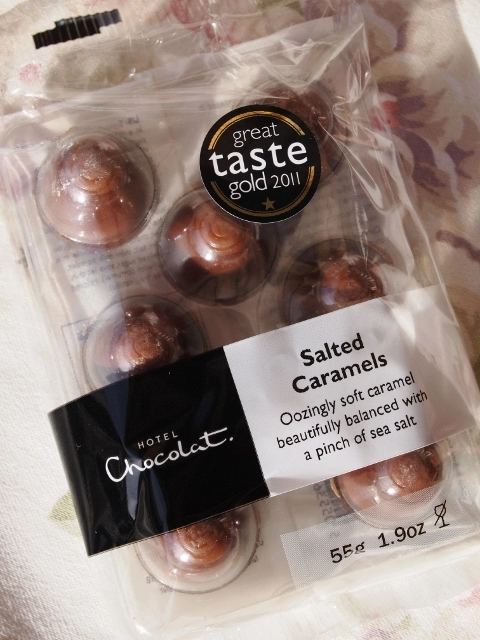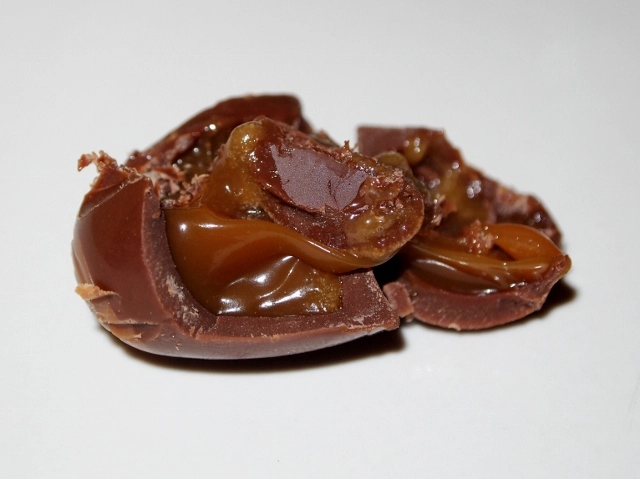 I have always enjoyed the contrast between sweet chocolate and salty caramel, and these are the best salted caramels I have ever tried – the balance of flavours is perfect!  When you first bite into the chocolate the caramel comes oozing out, and you are hit with a toffee sweetness which has a slight tang of sea salt.  These perhaps wouldn't be to everybody's taste, but I think they're a very sophisticated little treat and I'd definitely have these again.
Chocolate Gemstones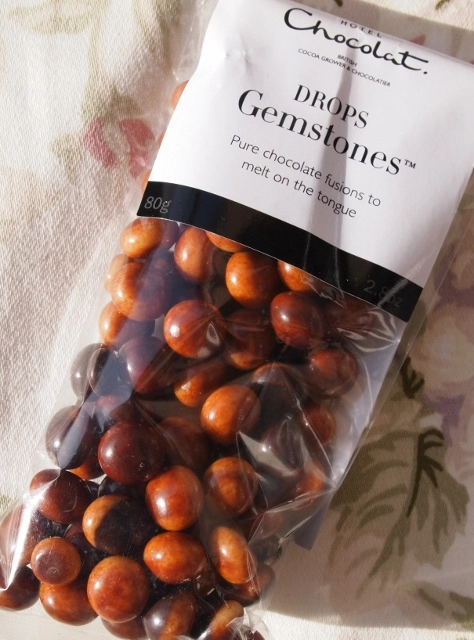 Hotel Chocolat's Gemstones are made of white and dark chocolate drops, which have been fused together to create silky and shiny little spheres, which melt slowly on the tongue.  They might be small, but each one gives big flavour, with a creaminess from the white chocolate and a bitter edge from the dark chocolate which stops them being overly sweet.  Out of everything in the goody bag, these are the ones I keep going back to…  They're very moreish!
Billionaire's Shortbread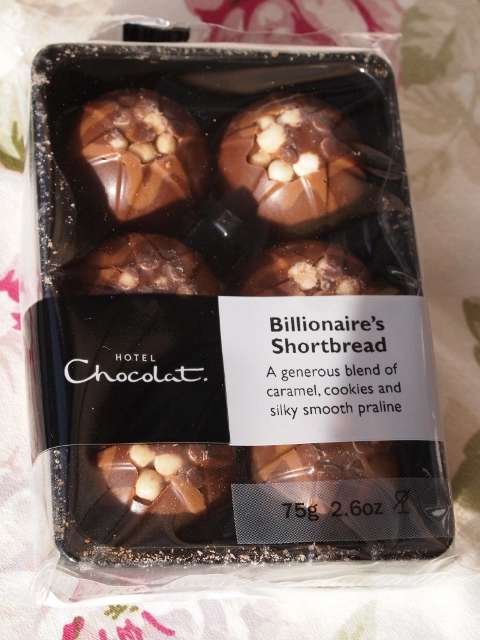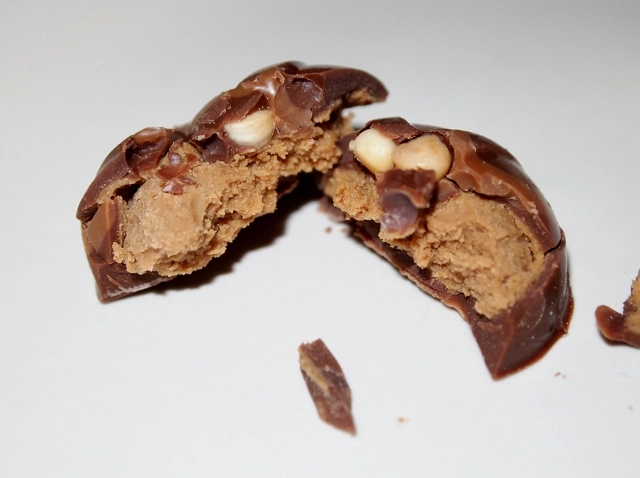 Last but not least, Billionaire's Shortbread.  These unusual truffles are made of milk chocolate, and have a caramel praline inside which has a lovely soft texture.  Each one is also sprinkled with little pieces of shortbread cookie, which add a delicious crunch to every bite.  These really do taste just like the dessert of the same name, but their delicate size makes them that little bit more refined.  My other half absolutely loves the Billionaire's Shortbread chocolates and I think these would win if it was his choice!
Though I like everything in the goody bag, my overall winner has to be the Gemstones!  They might be the simplest chocolate of them all, but I think that would make them suitable for any guest to enjoy, and their beautiful taste and dainty size make them the ideal snack to nibble on throughout the evening, whilst you lounge in your comfortable hotel room.  Bliss!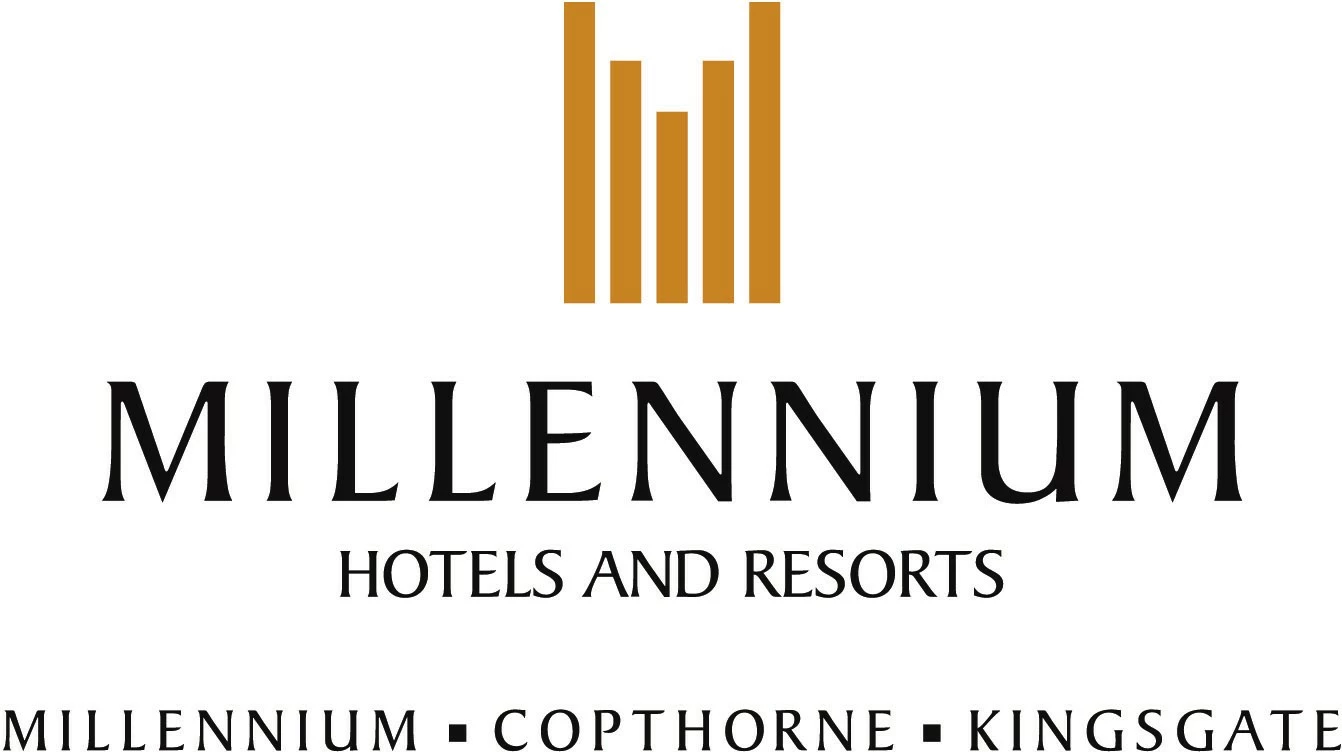 If you fancy a stay at a 4 Star Millennium Hotel (I know I'd love to stay at the London Mayfair hotel myself), now is a good time to book…  They are currently offering 30% off room rates until the end of March, and with Valentine's Day just around the corner, this could be a lovely way to impress your loved one!  Click here to find out more, and don't forget to treat them to some Hotel Chocolat chocolates too.
Naomi x
*The Hotel Chocolat Goody Bag was sent to me by Millennium Hotels for review purposes.  All opinions expressed are honest and my own.*