Posts tagged
Cape
0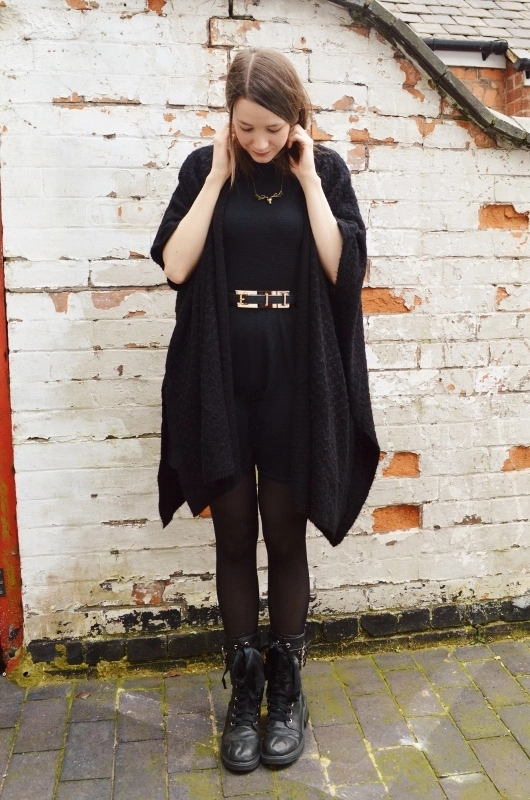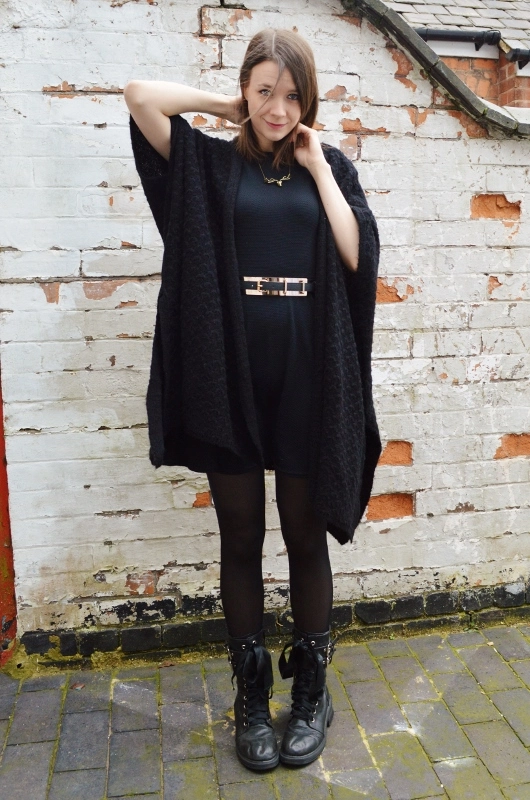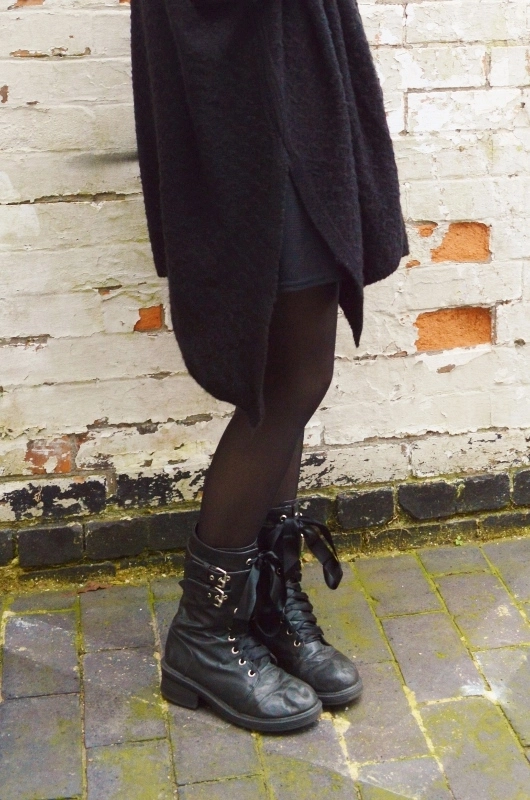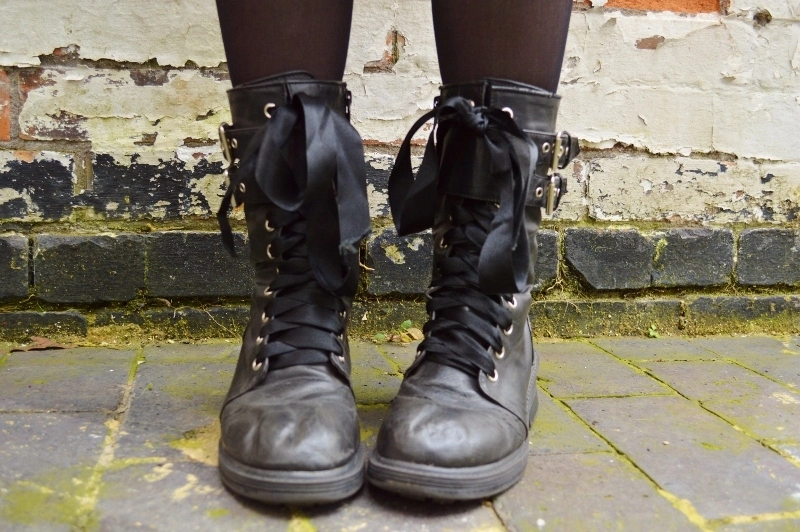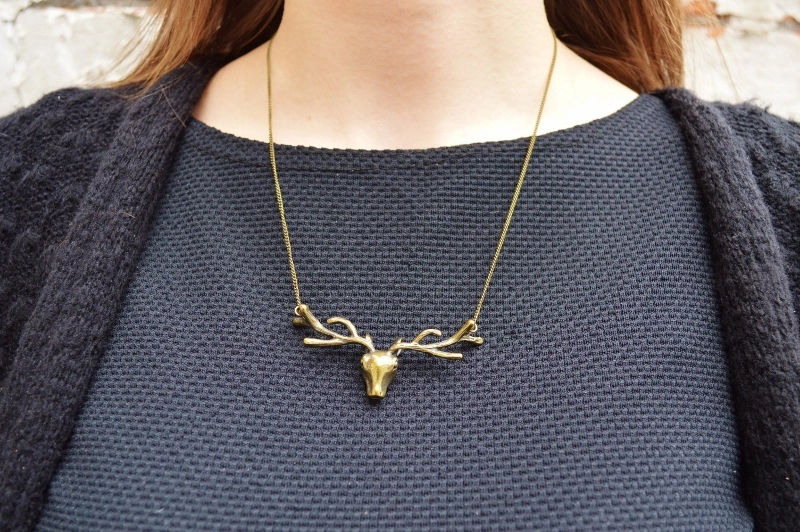 Primark Skater Dress / Primark Light Knit Cape / Primark Metal Waist Belt / Unbranded Stag Necklace / Schuh Biker Boots
After my foray into brightly coloured floral last week, today's outfit post is back to my usual 'black on black'.
I can't get enough of my new Primark cape at the minute.  It's lovely and light so is perfect for every day wear during spring, and looks great with pretty much anything.
The dress is one of my wardrobe staples, and has already seen me through a couple of years of wear.  I'm not usually a fan of high necks as I find them irritating, but this one is surprisingly comfortable and flattering.  Team it with a statement necklace, like this antique gold stag head, and a waist belt, and you're good to go.
I found the boots lurking at the back of my wardrobe last week.  I haven't worn them for years, and they were a bit battered when I pulled them from the depths of my closet, but I think they look all the better for it.  They were originally from Schuh, but I replaced the laces with black ribbon when I first bought them.
Naomi x
1
 Primark Light Knit Cape / Primark Floral Skater Skirt / Primark Basic T Shirt / Primark Tights / Gifted Cloudbusting Silver Necklace
It would seem that Spring is finally here, and brighter weather calls for brighter clothing!  I've been trying to add a few more colourful pieces to my mostly black wardrobe lately, and this skater skirt from Primark is a good start.  It's floral and made of crepe, two things I'm not usually a fan of, but at £3 in the sale I thought I'd give it a go, and was pleasantly surprised.  It's a lovely shape and very comfortable, and though I bought it to with the intention of wearing it to work, I can see it becoming an all round favourite this season.
The black cape was also in the Primark sale, half price at just £7.  It's a lovely soft lightweight knit, so is perfect for keeping covered during the spring months, when it isn't quite warm enough for bare arms.
As you may have seen in my 25th Birthday Haul post, this gorgeous necklace was gifted to me by my fiancé for my birthday.  It's made of 925 silver and was personalised especially for me.  Cloudbusting by Kate Bush is one of my favourite songs, and holds many special memories, so I absolutely adore it.
Have you been enjoying the warmer weather this weekend?
Naomi x