Posts tagged
Jewellery Blog
8
Four Beautiful Keys is a Suffolk-based online jewellery boutique, specialising in unique and handcrafted pieces, created using traditional silver smithing techniques.  I have always been a fan of silver, rather than gold, jewellery, and it was the company's creative use of silver that first drew me to them when I spotted them on Twitter.  So, when Four Beautiful Keys offered to send me an item to review I was thrilled, and happily accepted.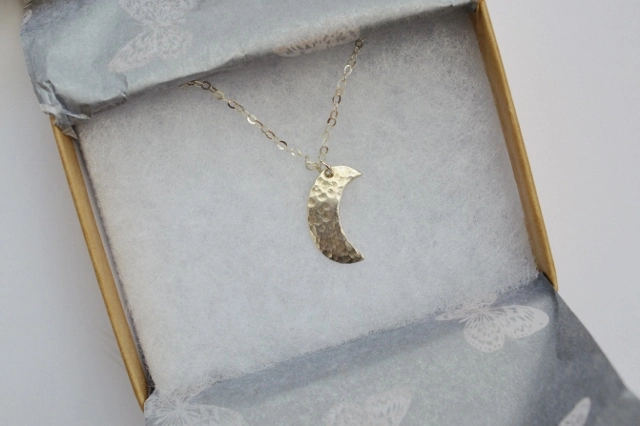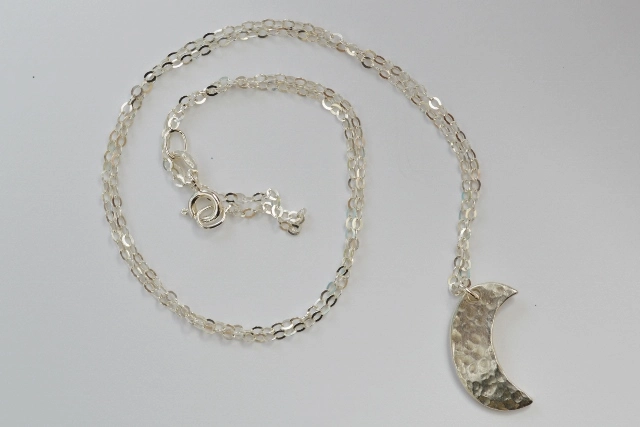 I didn't get to choose my piece, but after browsing the website I was secretly hoping for one in particular, and to my surprise it was the one I received – how lucky am I?!  Ever since childhood I have been fascinated by the moon, and this dainty moon necklace is just so perfect for me.  The pendant itself is made from hammered 925 silver, and is just under 2cm high.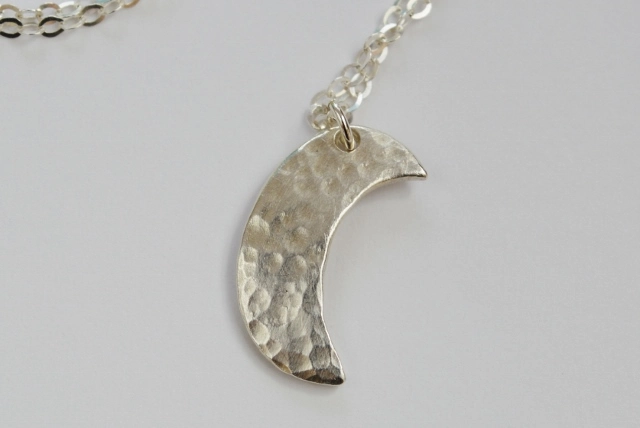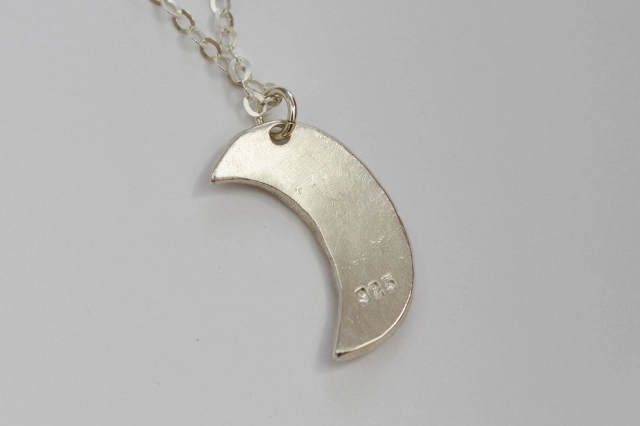 I'm a very tactile person, and I find the shape and texture of the pendant really pleasing, and I often find myself absent-mindedly fiddling with it.  That may sound odd, but to me it's a good thing as it makes it feel that little bit more special.
The moon came on an 18 inch chain, which is the ideal length for me and sits right above the neckline of most of my clothing, but Four Beautiful Keys give you the option of a variety of chain lengths, from 16 inches to 20 inches, at no extra cost.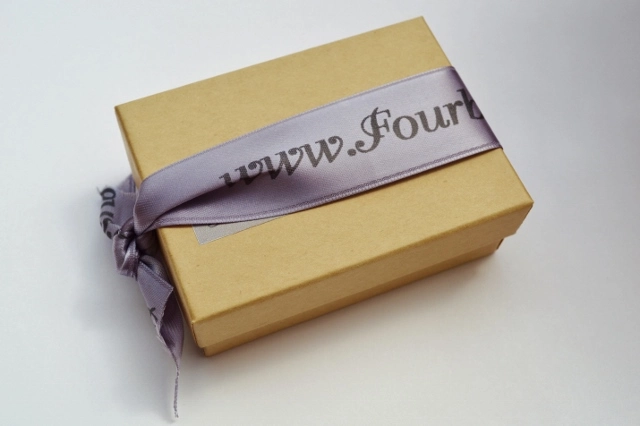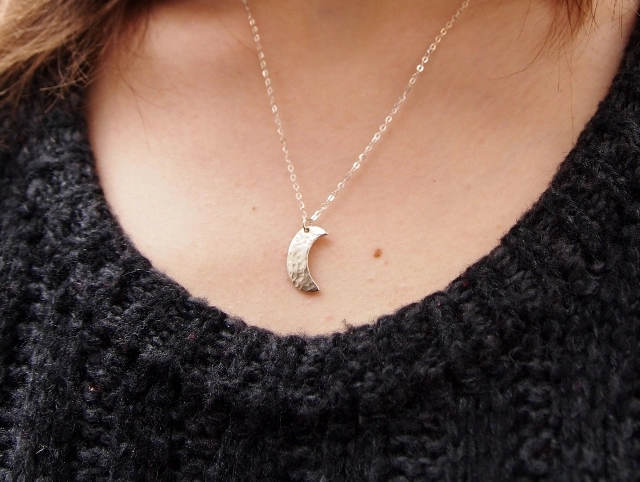 At £24.00 for a bespoke piece of jewellery, this necklace is incredibly affordable, and it even comes packaged in a cute little gift box, so would make a gorgeous gift for someone special.  It's such a versatile piece too, and I've worn it with pretty dresses, but also baggy jumpers and jeans, and it always looks great.
Four Beautiful Keys also sell a wide variety of other items, including personalised disc necklaces, jewellery gifts for mum and bridesmaids, bracelets, earrings, rings, silver charms, and an array of other silver necklaces.  To browse the full range, you can visit the Four Beautiful Keys website here, and you can also find them on Twitter and Facebook.
Naomi x
*This Moon Necklace was sent to me by Four Beautiful Keys for review purposes.  All opinions expressed are honest and my own.*