Posts tagged
Chain
8
Four Beautiful Keys is a Suffolk-based online jewellery boutique, specialising in unique and handcrafted pieces, created using traditional silver smithing techniques.  I have always been a fan of silver, rather than gold, jewellery, and it was the company's creative use of silver that first drew me to them when I spotted them on Twitter.  So, when Four Beautiful Keys offered to send me an item to review I was thrilled, and happily accepted.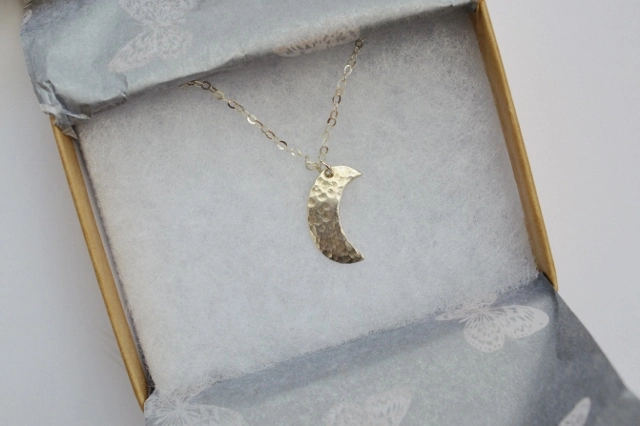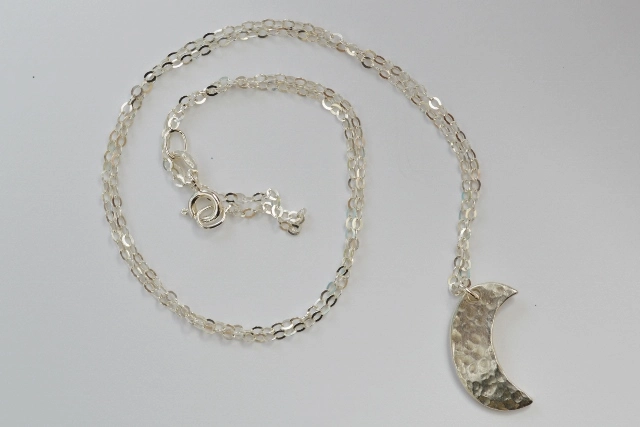 I didn't get to choose my piece, but after browsing the website I was secretly hoping for one in particular, and to my surprise it was the one I received – how lucky am I?!  Ever since childhood I have been fascinated by the moon, and this dainty moon necklace is just so perfect for me.  The pendant itself is made from hammered 925 silver, and is just under 2cm high.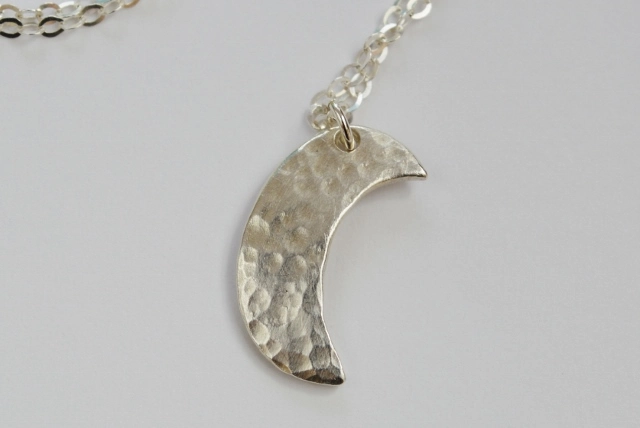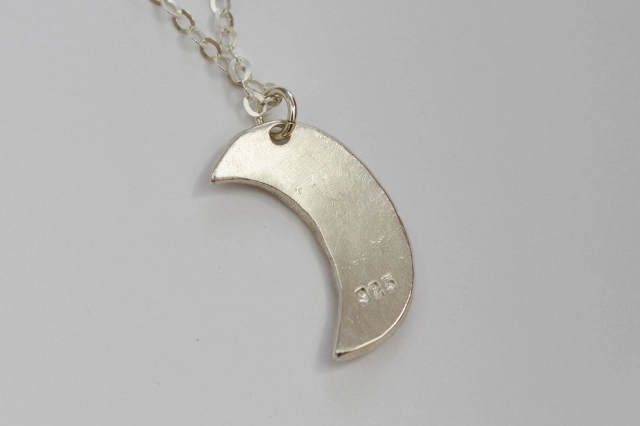 I'm a very tactile person, and I find the shape and texture of the pendant really pleasing, and I often find myself absent-mindedly fiddling with it.  That may sound odd, but to me it's a good thing as it makes it feel that little bit more special.
The moon came on an 18 inch chain, which is the ideal length for me and sits right above the neckline of most of my clothing, but Four Beautiful Keys give you the option of a variety of chain lengths, from 16 inches to 20 inches, at no extra cost.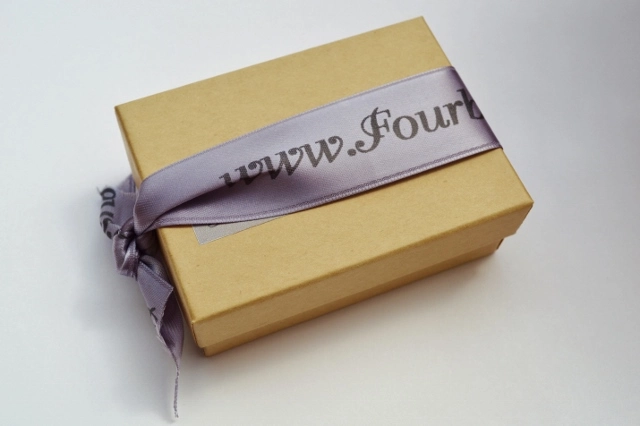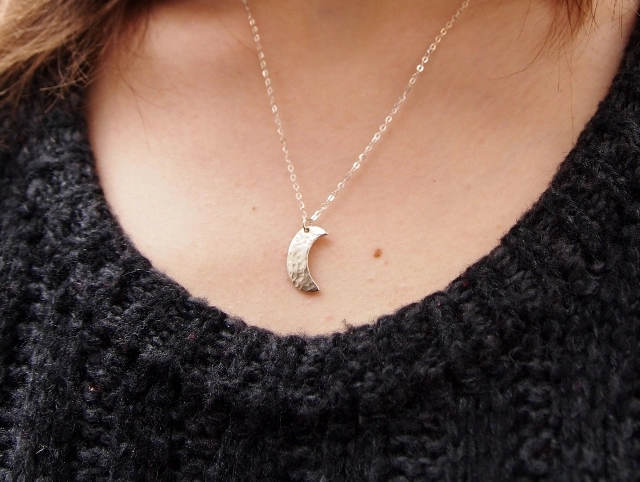 At £24.00 for a bespoke piece of jewellery, this necklace is incredibly affordable, and it even comes packaged in a cute little gift box, so would make a gorgeous gift for someone special.  It's such a versatile piece too, and I've worn it with pretty dresses, but also baggy jumpers and jeans, and it always looks great.
Four Beautiful Keys also sell a wide variety of other items, including personalised disc necklaces, jewellery gifts for mum and bridesmaids, bracelets, earrings, rings, silver charms, and an array of other silver necklaces.  To browse the full range, you can visit the Four Beautiful Keys website here, and you can also find them on Twitter and Facebook.
Naomi x
*This Moon Necklace was sent to me by Four Beautiful Keys for review purposes.  All opinions expressed are honest and my own.*
2
Yesterday was a fairly mild day for December, so my fiancé and I decided to take advantage of the Autumn sun and go for a little wander around the lakes with my camera.  Whilst we were there, we took the opportunity to take some 'What I Wore' photos, featuring my new oversized purple cardigan from Primark.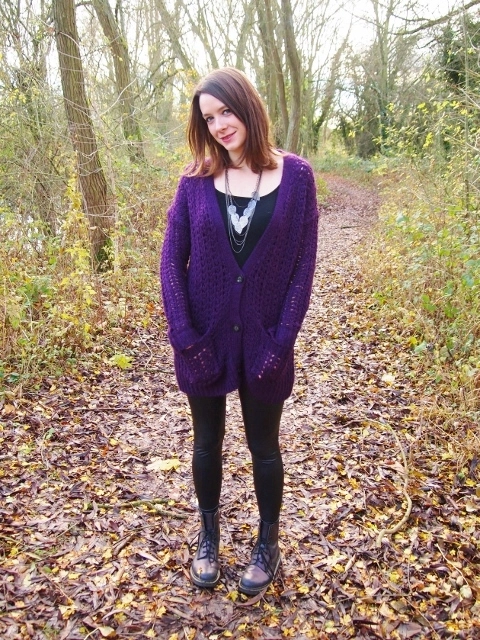 Primark Purple Knit Cardigan / Primark Plain Black Vest / Primark Leather Look Leggings / Dr Martens 1460 W Purple Shimmer Boots / eBay Multi-Layer Leaf Necklace
I was really quite pleased with this Primark find as I'd been looking for a big cardi for weeks, but hadn't been having much luck finding one I liked.  In fact, after a lengthy browse I was ready to give up on Primark, but as I was about to leave I spotted a sale rack with this gorgeous cardigan on it.  Admittedly, quite a few of them were cut weirdly and I had to try a few on to get one that fit right, but I'm glad I persisted, especially as it was reduced from £12 to only £5!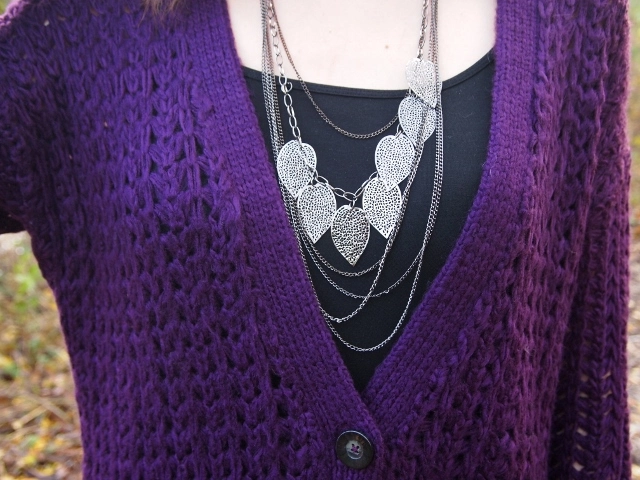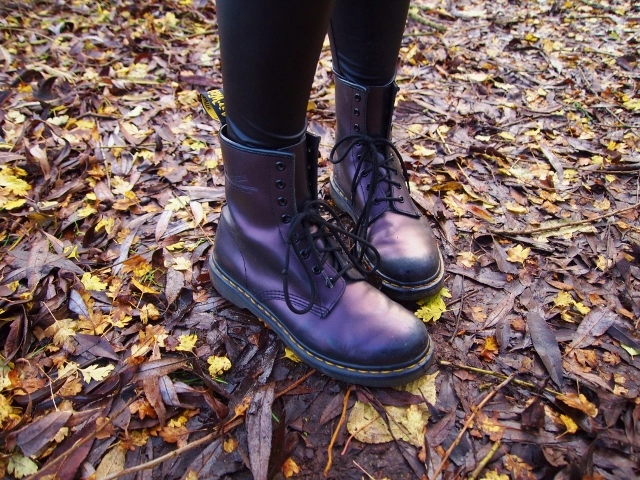 The cardigan is lovely and chunky, so I wore it over a plain black vest and my leather look leggings, and still felt cosy and warm.  Of course, I had to team it with my trusty purple Dr Martens, and added a multi-layer leaf necklace for a bit of extra detail.  A simple outfit for a chilled out day, which ended perfectly with nachos and quesadillas, doughnuts and Breaking Bad!
What did you wear this weekend?
Naomi x
3
A couple of months ago I was very kindly gifted a beautiful locket by Pixie Chains – an independent jewellery brand specialising in cheap, retro, vintage style jewellery with a unique edge.  The brains behind Pixie Chains is eighteen year old Matilda Littler from Derbyshire, an A Level student with a keen interest in fashion and photography, who makes a lot of the jewellery she sells herself.
The locket I was sent is the Fantasy Pink Locket, a gorgeous oversized gold tone locket which costs just £3.99 – a small price tag for a lot of necklace that is worth every penny.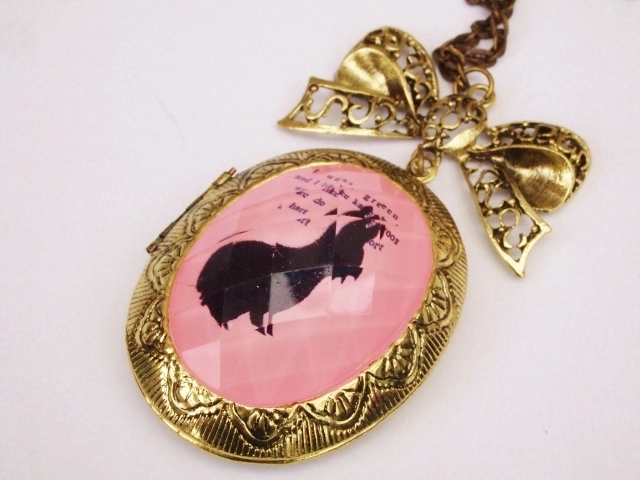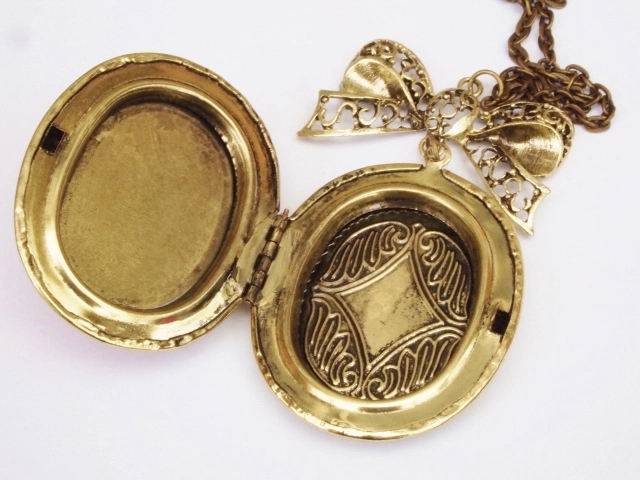 The locket itself is excellent quality.  It has a good weight to it without being too heavy, so it's comfortable to wear, and it fastens securely so you can keep your secrets safe.  The details are also really pretty and feminine, with a silhouetted rabbit on a pink background, chunky gem-style front, raised patterning all over and to top it all off, a large, girly bow.  There is also a quote on the front of the locket which is slightly obscured, but the bit I can see properly reads 'I was green and I like kangaroos'.  The whole design reminds me of Alice in Wonderland, an old favourite of mine.
I'm a big fan of statement pieces of jewellery, and this is definitely that.  It hangs on a long chain and sits below my chest, and is so versatile it looks great with anything – whether a t-shirt and jeans or a dress and heels.  Here is how I wore it today, with a pinky purple jumper and black skinnies, it made a basic outfit look bold and brilliant.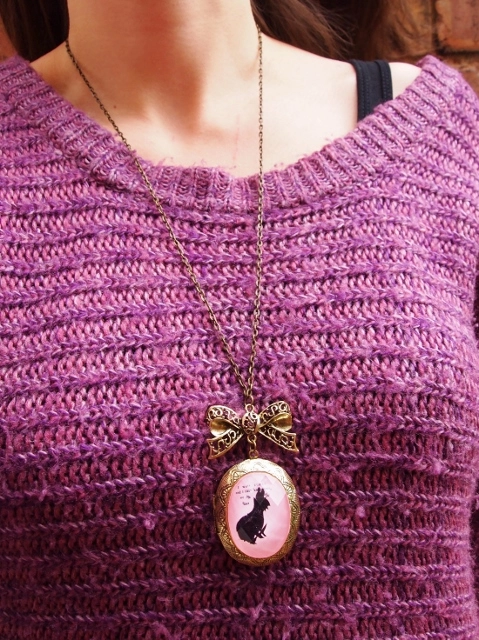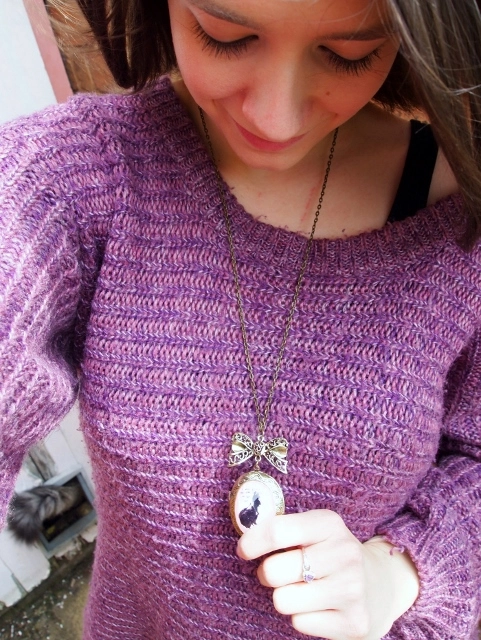 All of Matilda's pieces really are lovely and her business is growing fast, so if you want to keep up with her progress and be the first to see her latest pieces, you can follow her on Twitter and via her blog, and order items from her Etsy store.  Here are a few of my favourite bargain pieces from her store…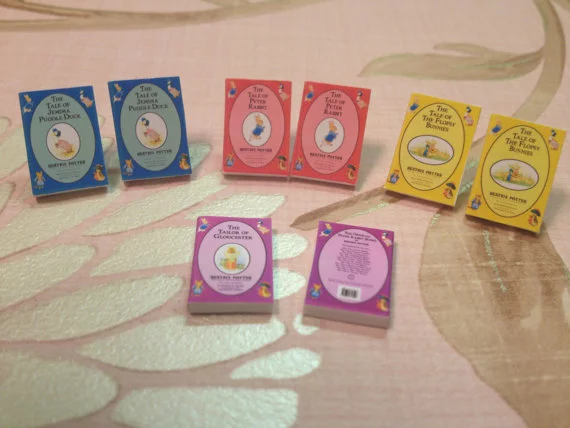 Beatrix Potter Collection Miniature Book Earrings – £3.99 per pair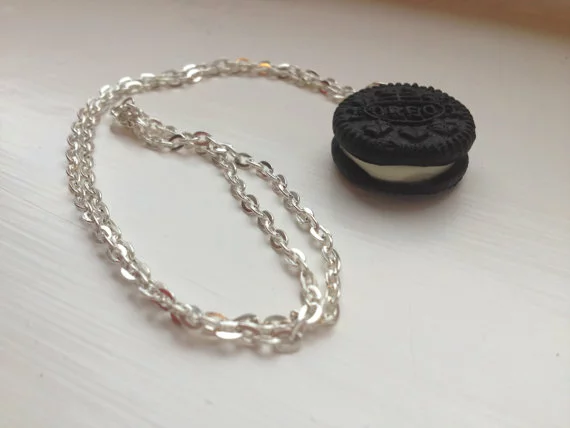 Oreo Biscuit Cookie Necklace – £3.99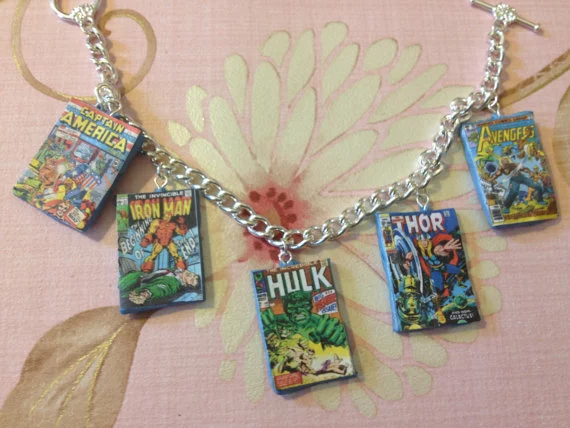 Vintage Comics Avengers Charm Bracelet – £5.99
Which Pixie Chains piece if your favourite?
Naomi x
*This Fantasy Pink Locket was sent to me by Pixie Chains for review purposes.  All opinions expressed are honest and my own.*