Posts tagged
Leather Jacket
3
The last couple of months have been ridiculously busy and stressful for Charles and I, what with us both starting new jobs and moving house.  This weekend was the first in many that we had time to spend on ourselves, doing whatever we wanted, so that's exactly what we did!  Seeing as Friday was pay day, we spent Saturday shopping, eating in our favourite bar, and in the evening we went to the annual bonfire and fireworks display at the local park.
A relaxed weekend called for a relaxed outfit, and as there is finally an autumn chill in the air, and I was spending most of the day (and evening) outside, it had to be warm too!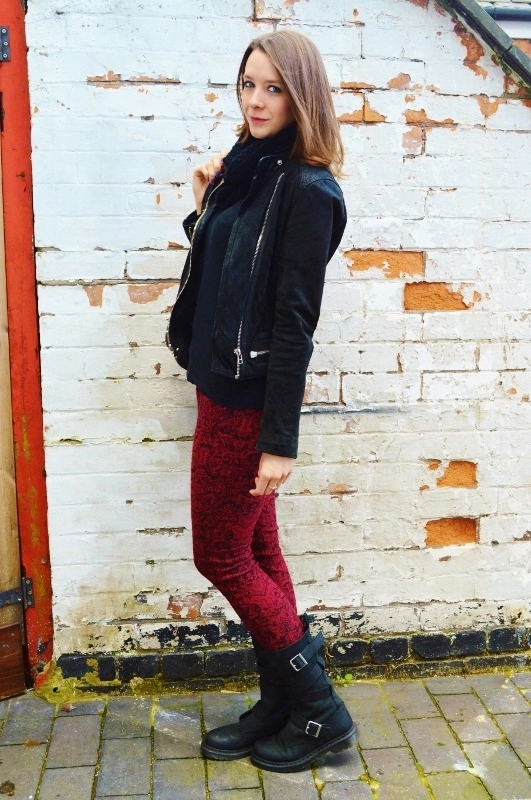 New Look Leather Biker Jacket (Thrifted) / Primark Crew Neck Top / Blue Rags Red Ornate Embroidered Trousers / Dr Martens Lauren Boots / DressLink Cowl Scarf / Topshop Leather Bag (Thrifted)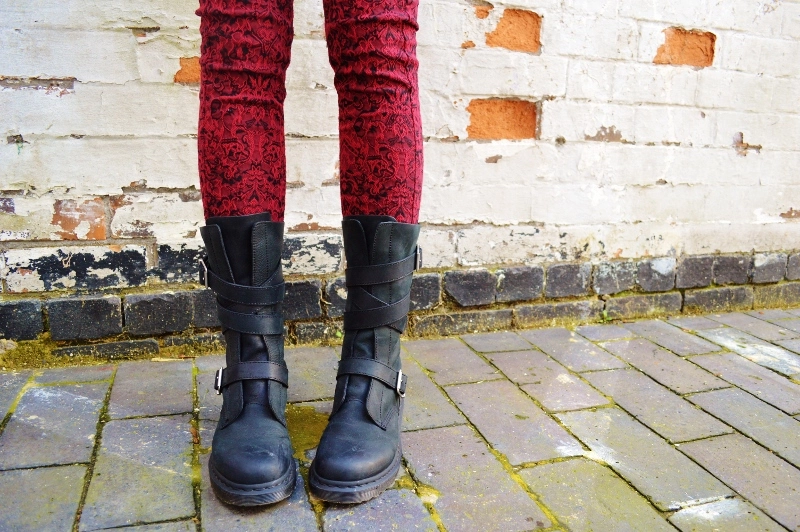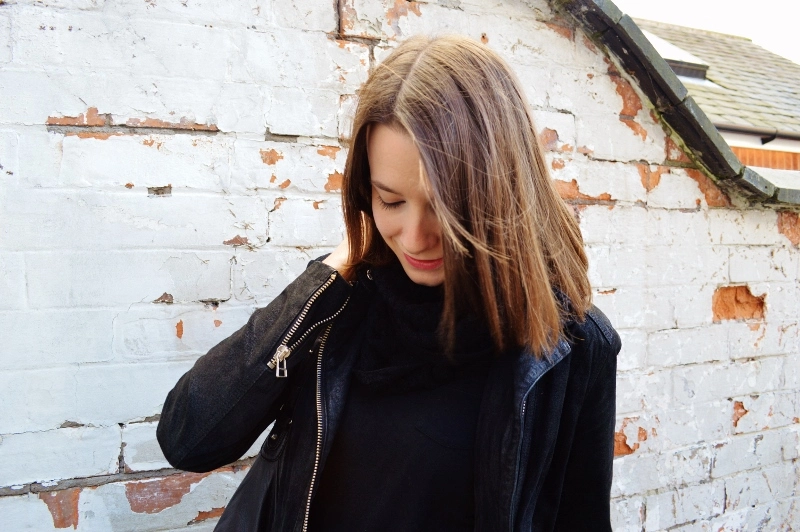 These red embroidered trousers are a new purchase of mine.  They're by a French label called Blue Rags, but I actually got them from Everything5Pounds.  Most of my wardrobe is black, but I like to add a splash of colour here and there, and these trousers are the ideal shade for Autumn.  They're incredibly soft and comfortable and the detail of the embroidery is stunning.  I also ordered a pair in black and I'm so glad I did as they're a real statement piece.
My Dr Martens Lauren boots are another new purchase.  They have that buckled biker look that I adore, so they match my biker jacket, but they're not as clumpy as a lot of my other Dr Martens.  I've been wearing these a lot over the last few weeks, casually with jeans, but also with my work dresses, and I think they look great.  I walk to work so it's essential that I have a warm, comfy, waterproof, sturdy pair of boots for the winter, and these tick all the boxes.
Naomi x
1
I was recently approached by New Look with information about their range of real leather jackets, and after seeing what they have to offer I thought it too good not to share! As I'm sure we all know by now, leather is big this season, but a lot of the faux leather and leather look jackets out there at the minute are really rather pricey. New Look, however, are selling a selection of on-trend leather jackets which, for the most part, are really affordable and come in at around the same price as many of the faux leather jackets I've seen on the high street.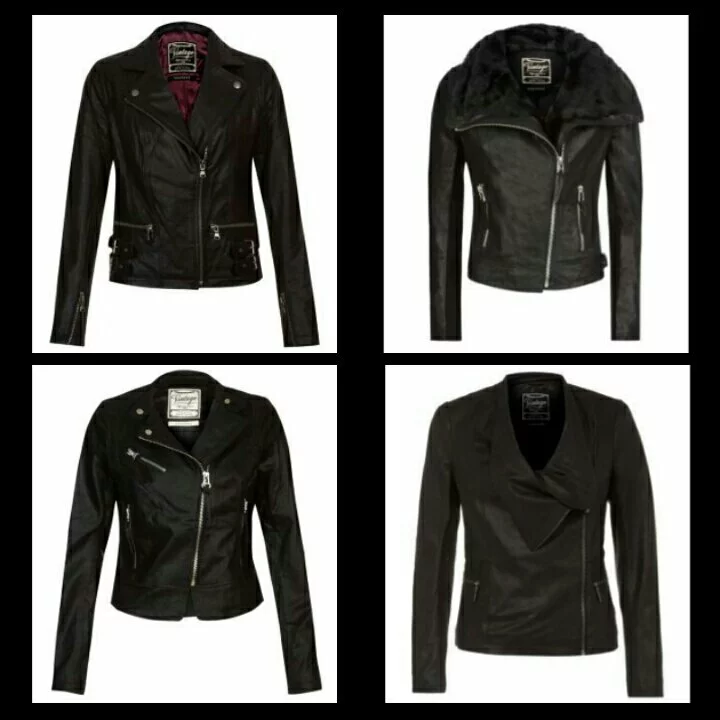 Buckle Hem Biker Jacket – £69.99 / Faux Fur Collar Jacket – £69.99 / Biker Jacket – £59.99 / Waterfall Jacket – £120.00
There are quite a few real leather jackets available on the site, including a brown version of the Buckle Hem Biker Jacket, but the four above are my personal picks.  As a lifelong Edward Scissorhands fan I have a soft spot buckles and straps, so I love the buckles on the Buckle Hem Biker Jacket, as they add a nice bit of edgy detail to a simple design.  The asymmetrical zips on all four of the jackets are also a highlight for me as they're edgy, but flattering, and so popular this season; as is faux fur which looks so glamorous when combined with an oversized collar.  The final jacket, the Waterfall, is incredibly pretty and would be perfect for a more sophisticated evening look.  The draping is really feminine, and would look beautiful teamed with a winter maxi.  If only I could have them all!
Which jacket is your favourite?
Naomi x