Posts tagged
Feminine
0
The festive season is just around the corner, and I've already been invited to a few Christmas parties and meals out.  As such, I've started to do some online window shopping for the perfect party outfits for this season, and I've found that George at Asda have some really gorgeous women's dresses in their Autumn/Winter collection.  I'm a sucker for a classic LBD, and George have two in particular that I've been eyeing up.  It's been a while since I put together a wishlist type post, so I thought I'd do one to show you how I'd style these two dresses.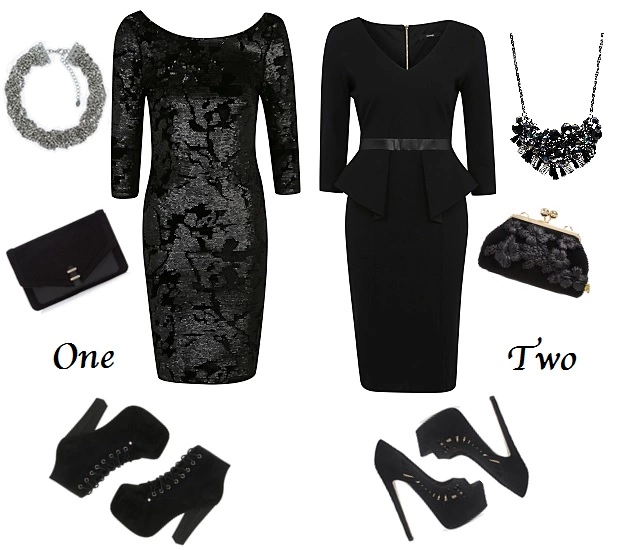 Outfit One
George Sequin V-Back Dress / New Look Pony Hair Structured Clutch / Jeffrey Campbell Lita Ankle Boots / Zara Interwoven Chain Necklace
Outfit Two
George Peplum Bodycon Dress / Irregular Choice Stitch In Time Clutch / ASOS POETIC Platforms / George Bobble Bead Necklace
Outfit One features George's Sequin V-Back Dress, which retails for an incredibly affordable £28.  Sequins and a V-Back would both make a huge statement at a glitzy Christmas party, so this dress doesn't need a huge amount of accessories.  A simple structured clutch would be ideal to offset the sparkle, and a chunky chain necklace would add a bit more texture and depth.  It's not always easy to find a pair of shoes to go with sequins, but I quite like the look of a chunky heel with this kind of dress, hence why I chose a classic pair of Litas to go with it.
Outfit Two features George's Peplum Bodycon Dress, which costs just £30.  I absolutely adore this dress as it's classic and feminine, but has a bit of an edge with its faux leather waist detail.  To enhance the waist, I chose a pretty floral clutch by Irregular Choice which has a similar black on black look.  An elegant pair of stilettos and a beaded necklace finish off this look, but I think it'd look just as stunning without the necklace.
Which of these two looks do you like best?
Naomi x
*This post is a collaboration.*
1
I was recently approached by New Look with information about their range of real leather jackets, and after seeing what they have to offer I thought it too good not to share! As I'm sure we all know by now, leather is big this season, but a lot of the faux leather and leather look jackets out there at the minute are really rather pricey. New Look, however, are selling a selection of on-trend leather jackets which, for the most part, are really affordable and come in at around the same price as many of the faux leather jackets I've seen on the high street.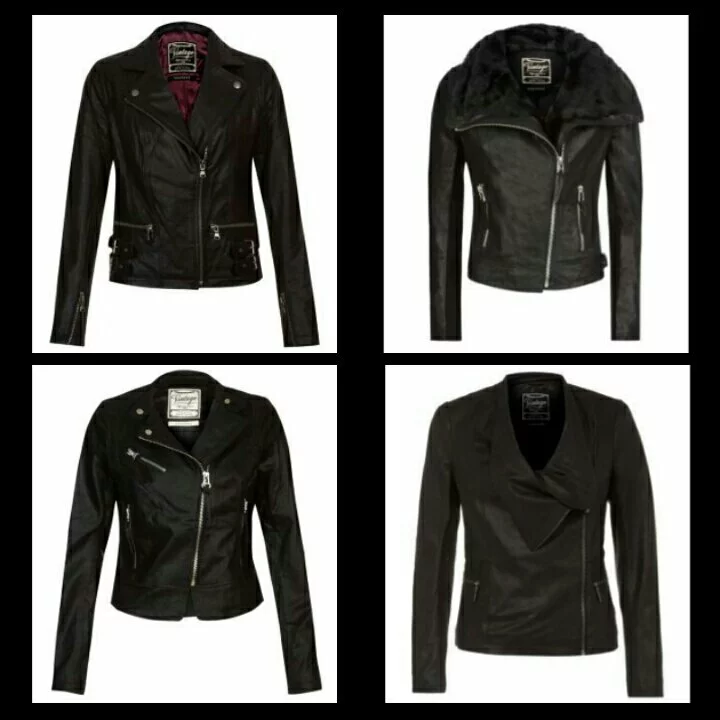 Buckle Hem Biker Jacket – £69.99 / Faux Fur Collar Jacket – £69.99 / Biker Jacket – £59.99 / Waterfall Jacket – £120.00
There are quite a few real leather jackets available on the site, including a brown version of the Buckle Hem Biker Jacket, but the four above are my personal picks.  As a lifelong Edward Scissorhands fan I have a soft spot buckles and straps, so I love the buckles on the Buckle Hem Biker Jacket, as they add a nice bit of edgy detail to a simple design.  The asymmetrical zips on all four of the jackets are also a highlight for me as they're edgy, but flattering, and so popular this season; as is faux fur which looks so glamorous when combined with an oversized collar.  The final jacket, the Waterfall, is incredibly pretty and would be perfect for a more sophisticated evening look.  The draping is really feminine, and would look beautiful teamed with a winter maxi.  If only I could have them all!
Which jacket is your favourite?
Naomi x
6
Wonderful women of all shapes and sizes, this little post is aimed at YOU!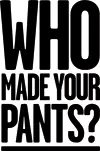 Who Made Your Pants? are a Southampton-based lingerie company who hand-craft amazing, ethical pants for amazing women.  But they're not just any lingerie brand, they're a campaigning lingerie brand, which is what makes them very special.  The company creates rewarding jobs for vulnerable women from all over the world, and gives them a chance to learn useful new skills.  To keep costs low so that they can put more money back in to wages, training, support and advice, Who Made Your Pants? use material sold off by the lingerie industry at the end of the season to make their pants, and they can tell you exactly who made every pair of pants that they sell.
I'm sure you'd all agree that Who Made Your Pants? are an incredible brand, so in order to keep up the good work, WMYP need to keep selling lovely pants to amazing women like you!  There are many different designs and colours of pants available to buy from Who Made Your Pants?, starting at just £12.50 per pair.  So, if you can spare a few pounds, please consider purchasing a pair of pretty panties, not only for yourself but to help the brand and the women who work there!  Also, please pass on the word about Who Made Your Pants? in any way you can (blog post, Twitter, Facebook, through friends), as word of mouth is a powerful tool.
Here are just a few of my favourite pairs of pants from the Who Made Your Pants? website…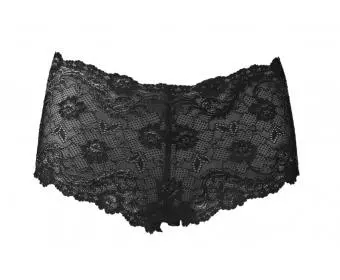 Brilliant Black – £12.50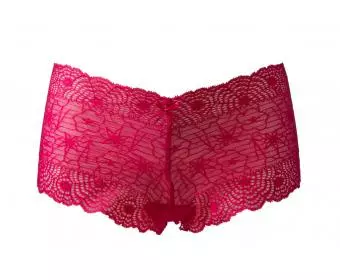 Pirate Pink – £23.00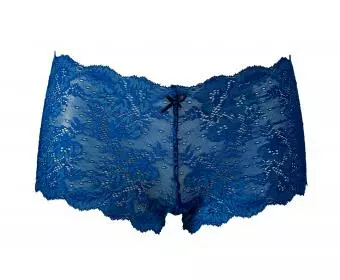 Something Blue – £18.00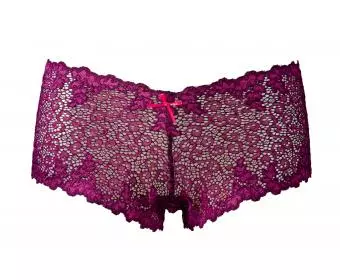 Perfectly Pretty Light Purple – £18.00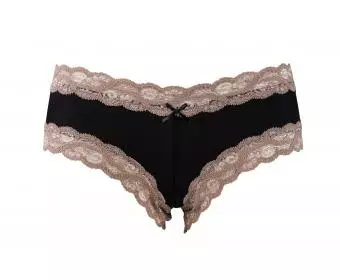 Black and Caramel – £25.00
You can also buy gift sets, gift vouchers and even yearly pant subscriptions!
Thanks for reading, and please don't forget to spread the word about Who Made Your Pants?!
Naomi x
PS. You can also follow Who Made Your Pants? on Twitter and 'Like' them on Facebook!