Posts tagged
Running
0
One of my favourite keep fit activites is walking, and I always like to track my progress using a pedometer.  However, every pedometer I've ever used has been cumbersome, noisy, and so basic it barely even worked.  That was until I recently discovered the Ozeri 4×3 Motion Digital Pedometer, which does so much more than just count your steps, and now comes with me wherever I go!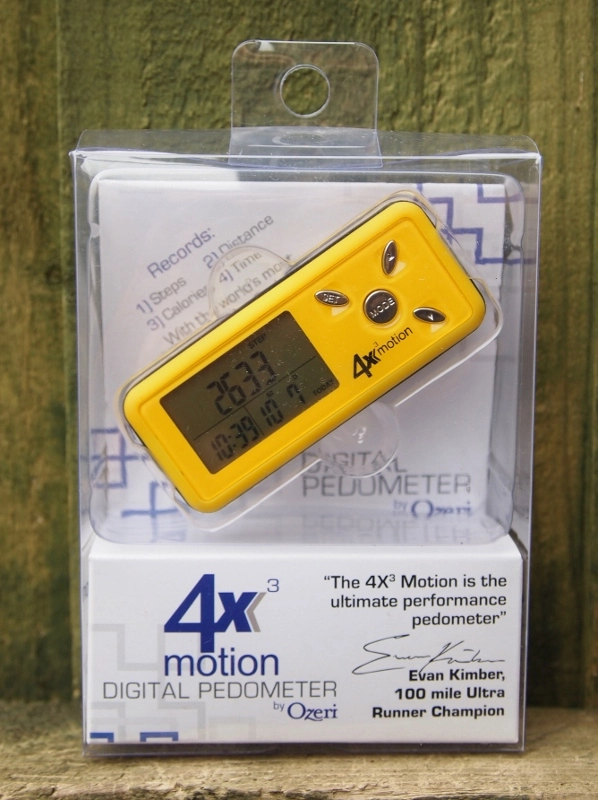 This little gadget is a lot more sophisticated than your average pedometer as rather than clicking and only working when it moves up and down, it uses a 3D Tri-Axis Sensor, meaning it can sit at any angle or position along a Y, X or Z axis, and still work.  Also, it not only records your steps, but also your distance, speed, the number of calories burned and the amount of time you've been walking for.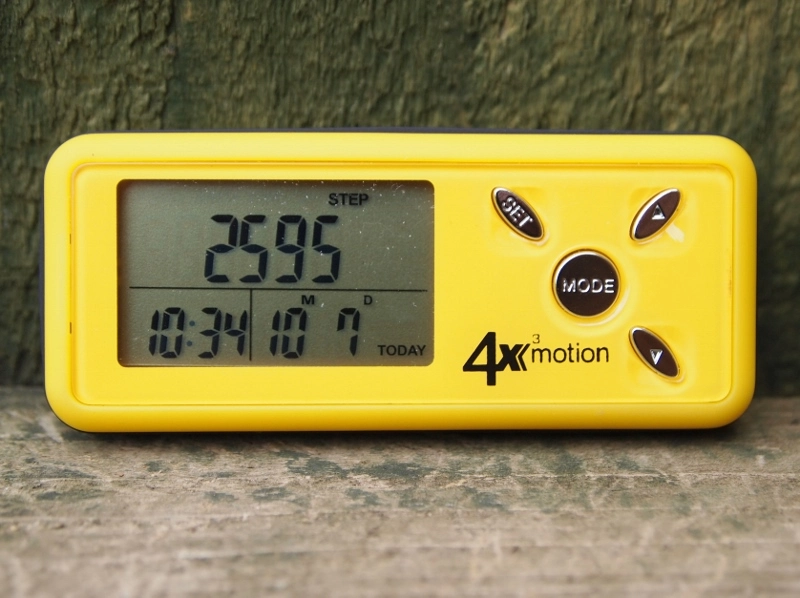 There's a set-up option on the pedometer which allows you to set the date and time, but also your weight and stride distance.  Using the latter two pieces of information, the pedometer is then able to calculate how far you've walked and how many calories you've burned depending on your weight, and every single time it does so it gives the same result as the MyFitnessPal app that I use on my phone, so it's really accurate.  It's also easy to look back through your recorded data – you just press the mode button to scroll through today's results, or the up and down arrows to check through the last seven days.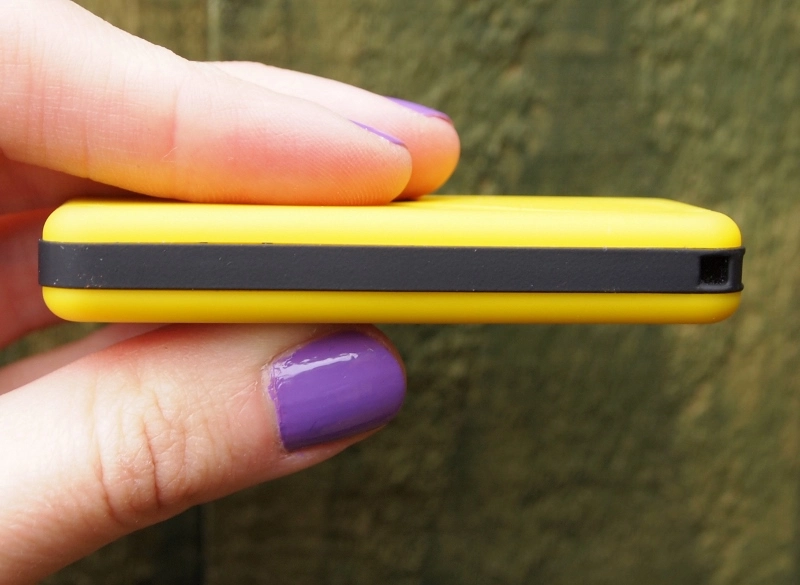 Unlike a lot of pedometers, the 4×3 is completely silent, and comes with a detachable neck strap so you can wear it around your neck if you so desire.  However, its ultra slim design means it can sit in your pocket without looking or feeling too bulky, which is how I prefer to carry mine as it's more discreet.
The pedometer has a few other useful features too, such as a blue backlight for night viewing, a sports timer, a clock and a calendar, and it automatically goes into sleep mode if you've stopped walking for thirty seconds or more.  This helps to save the battery life, but also prevents it registering any other movements or vibrations as steps, which is handy.
My only issue with the Ozeri 4×3, and it's a small one, is the colour.  Though I like yellow, it wouldn't be my first choice and I'd like to see a few other colour options be introduced.  A purple one would be nice!  But that's only a tiny, insignificant quibble about an all-round brilliant pedometer that does what you want it to, and much, much more.
The Ozeri 4×3 Motion Digital Pedometer is available on Amazon UK and costs £15.95, which is a £16.61 saving on its RRP!
Naomi x
*This Ozeri 4×3 Motion Digital Pedometer was sent to me for review purposes.  All opinions expressed are honest and my own.*