Health and Fitness
0
About three years ago I made a couple of changes to my lifestyle (namely eating healthier and exercising more), and consequently lost three stone in weight over the healthy time span of about two years.  Since then, though I don't weigh myself obsessively, I do like to check my weight every now and then, mainly because I want to maintain my weight and make sure I'm not losing any more!  So, when I was offered a set of Ozeri Precision II Digital Bathroom Scales to review I happily accepted, especially as my previous set had recently broken!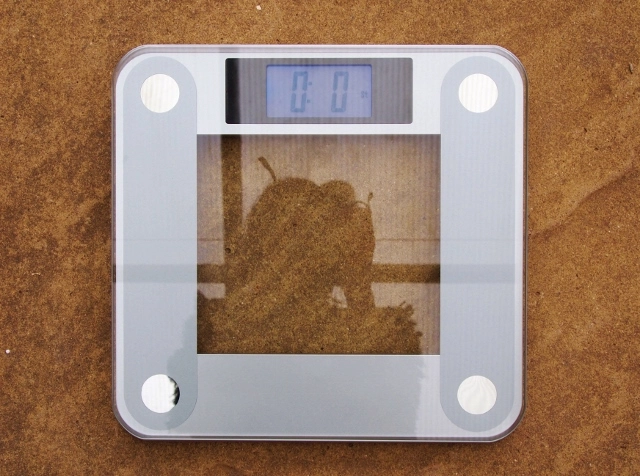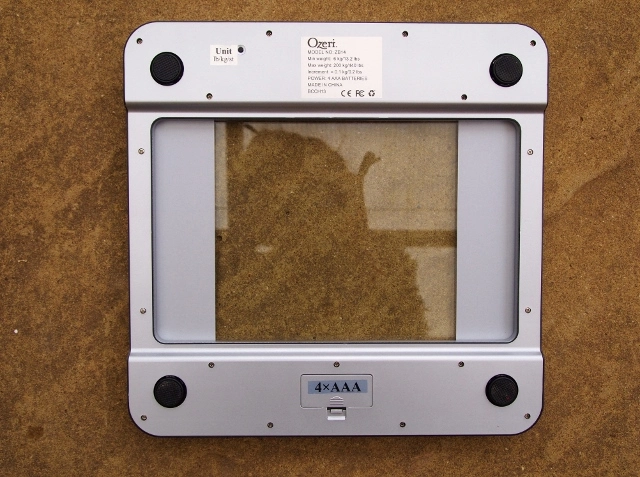 To look at, the Ozeri scales aren't anything special, but the design is nice and modern, and the tempered glass top is a lot better quality than the typical white plastic sets of scales you often see.  They are also slim and, though weighty, aren't too heavy, so they're also easy to store.  The scales run on four AAA batteries, which is handy as they're easy to get hold of, unlike my last set which used one of those flat silver batteries that aren't always easy to find.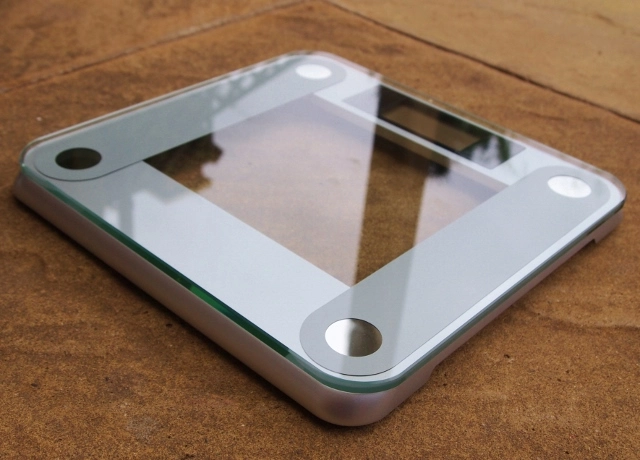 Perhaps the most important aspect of a set of scales is their accuracy, and these are incredibly accurate.  I even tested them alongside my mum's bathroom scales!  I weighed myself three times on each to compare the readings, and on my mum's I was given three slightly different readings, whereas on these I got the same reading every time.  I think this is down to the four high precision GX sensors that the scales boast, as they can weigh up to 440lbs/200kg, in 0.2lb/0.1kg increments, so they're extremely precise.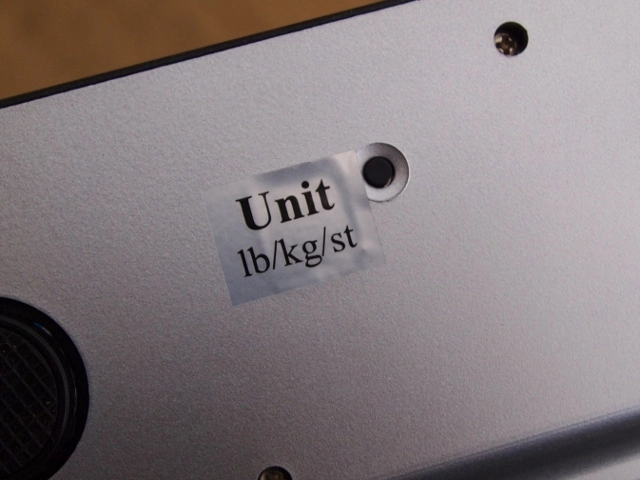 You can also change the units that the scales measure in, from pounds to kilograms to stone, using a small switch on the back.  I personally weigh myself in stone, but it's always handy to have the other two options there, especially if you want to weigh your suitcase before going on holiday to check you've not gone over your baggage allowance!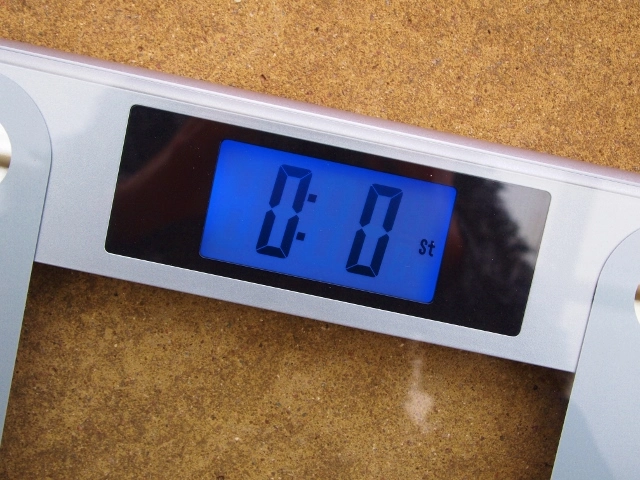 The screen on the front of the scales is a nice size, has a blue back light, and the digits are large so they're easy to read.  A bonus for anyone who doesn't have the best eyesight.  It also switches itself off automatically to help conserve battery life.
Overall, the Ozeri Precision II Digital Bathroom Scales are a quality set of scales and they do everything you'd want them to do.  They're robust, accurate, low maintenance, and easy to read, and are well worth the £18.95 they cost.  If you'd like a set for yourself, they're available on Amazon.
Naomi x
*These Ozeri Precision II Digital Bathroom Scales were sent to me for review purposes.  All opinions expressed are honest and my own.*