Posts tagged
£2.99
3
After seeing a few reviews of Collection's new Gothic Glam lipsticks popping up on other blogs, last weekend I decided to nip into Superdrug and pick one up so I could give it a try myself.  I've always loved a dark lipstick, ever since my teenage Goth days, and the Gothic Glam range features three beautiful deep shades that are just my thing, so I had high hopes from the start.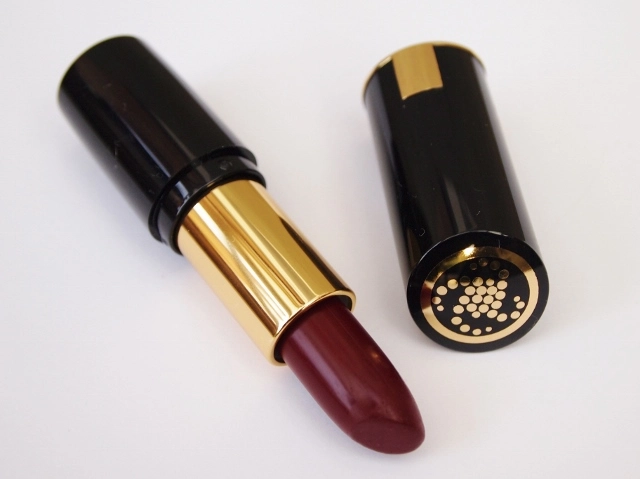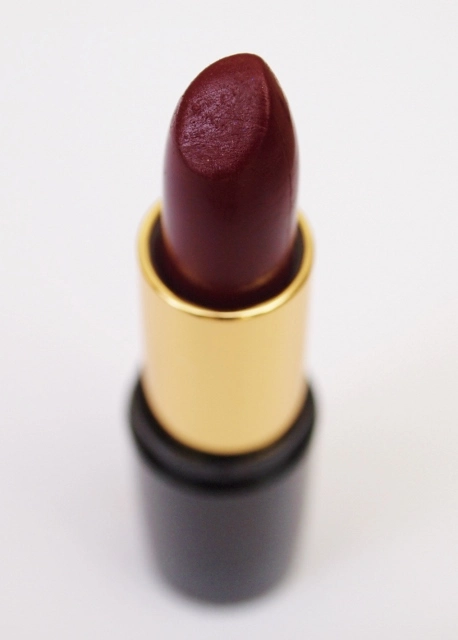 The three shades are 1 Seduction, a lovely pinky red, 2 Scorned, a dark purple, and 3 Revenge, a deep berry red, which is the shade I went for, and they're all perfect for Autumn/Winter.  All three lipsticks have Collection's signature black packaging, but rather than pink it is embellished with gold, which I think gives it a more luxe look.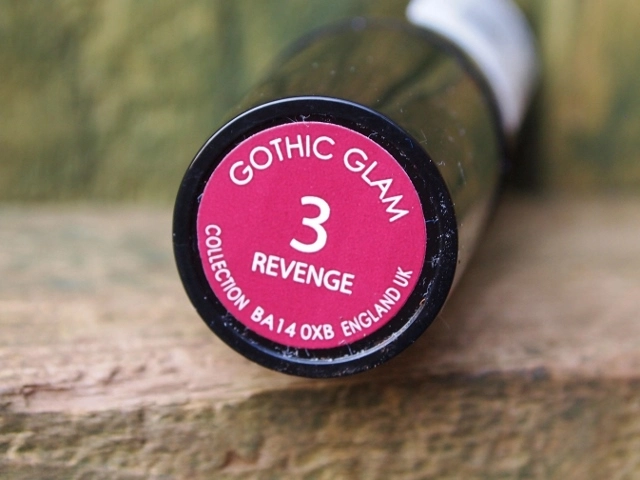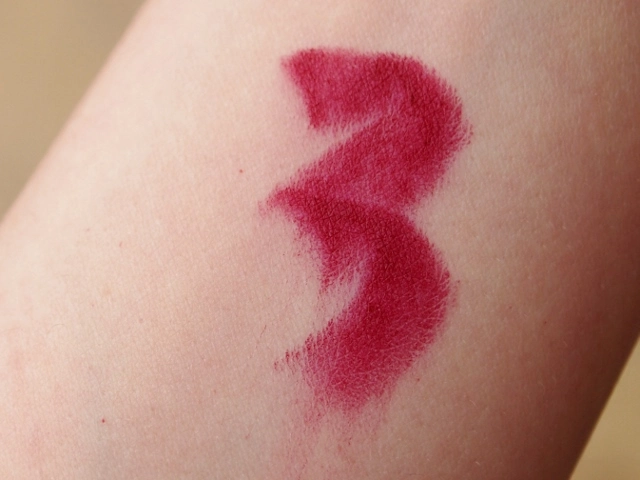 The lipstick itself has a very creamy texture, so it glides on easily and evenly.  It's also quite moisturising, however, I would still recommend using a lip balm underneath, or exfoliating your lips before use, as after a while it tends to show up darker on any dry patches/creases.  Not ideal in winter I must say!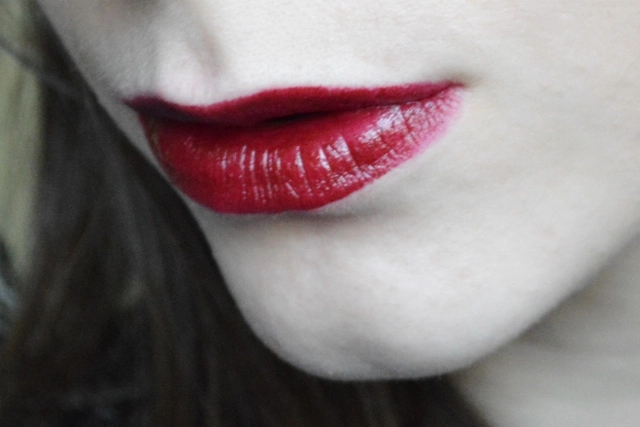 'Revenge' is a stunning, vampy, almost maroon red, and is very highly pigmented, or as Collection says, 'deeply intense'.  The colour lasts well on the lips and it stays bold for several hours after application, but it does eventually start to wear off, and needs touching up every now and then.  But I tend to expect that of dark shades anyway.  I have noticed that it acts almost like a lip tint though, as even after I've removed it my lips look slightly stained with a hint of berry red.
Collection's Gothic Glam lipsticks retail for £2.99 each, which is just so affordable, and for a budget product 'Revenge' is really quite impressive.  The colour and staying power could even rival some of my more expensive lipsticks!  It reminds me a little bit of Dainty Doll's 001 Couture, which is another of my favourites.  So, if you love dark shades and are willing to moisturise/exfoliate before applying lipstick, then Collection Gothic Glam Lipsticks could be for you.  You can find them in Superdrug and Boots!
What are your thoughts on this range?
Naomi x
1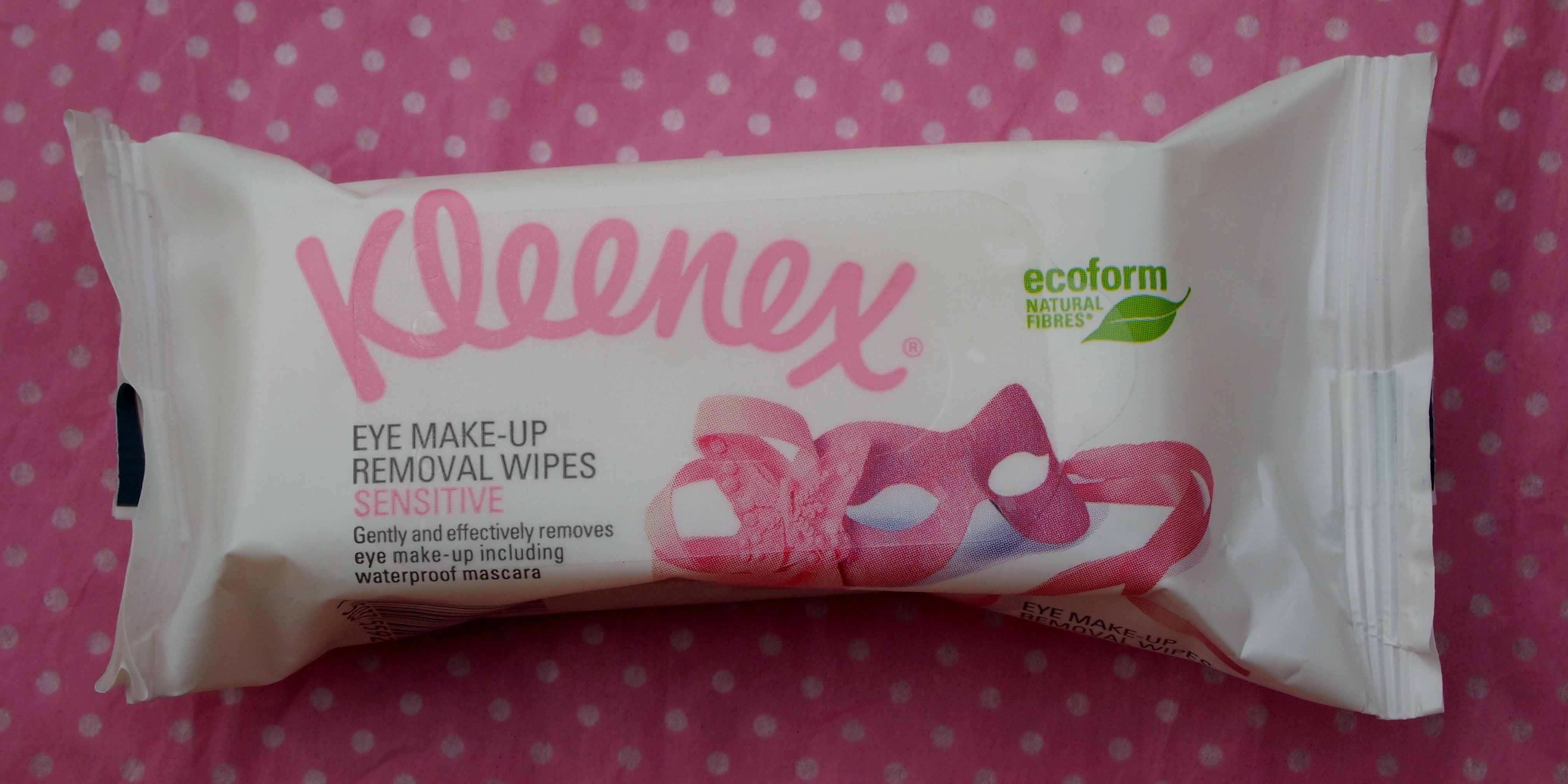 I won these Kleenex Eye Make-Up Removal Wipes in a Facebook giveaway a month or two ago.  I'd been desperate to try them out but unfortunately there was a problem with the post office (as usual!), so they only arrived a couple of days ago.  But they're here now and that's what matters, so here's my review!
The reason I'd been wanting to try these so much is because of the word SENSITIVE.  My whole face is quite prone to being irritated by things like this, and EVERY eye wipe I've used in the past has made my eyes red, sore and itchy, which obviously isn't good!  I'd never even thought to look for wipes made especially for sensitive skin like mine, and I've always just stuck to Boot's Eye Make Up Remover Lotion, so when I saw these I was intrigued.
When the wipes first arrived, the packaging immediately stood out.  The packet is quite small and compact (the perfect size to just throw in your handbag or suitcase) and I love the simple pink design on the white background.  The packet also states that the wipes are made from 'ecoform natural fibres' which means they have 'a lower environmental impact than a standard wipe material'.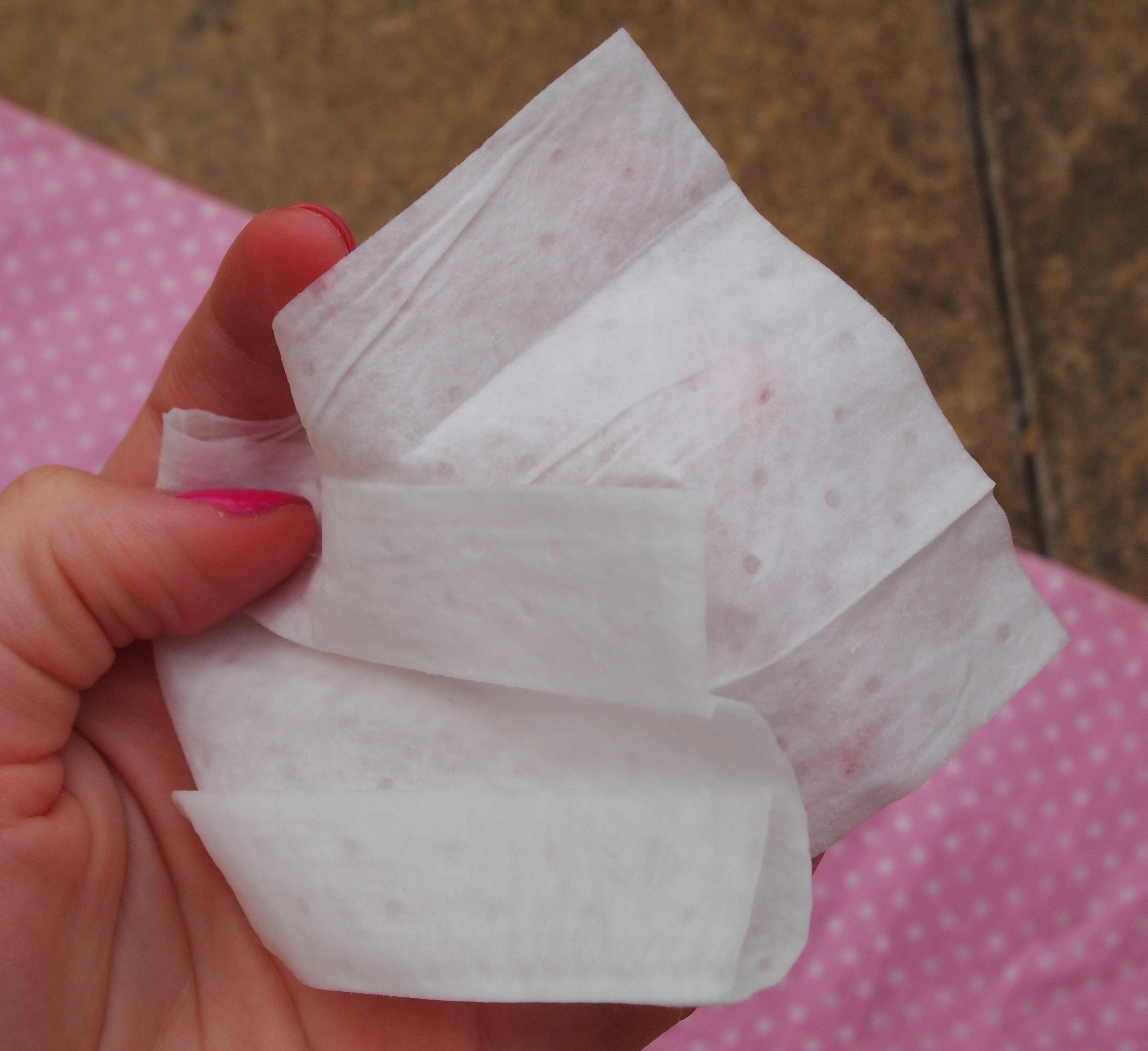 The wipes themselves are quite narrow and patterned with polka dots.  I'm not sure whether the dots serve any purpose or if they're just for decoration, but they definitely make the wipes look a lot prettier than the standard plain ones.  I also noticed that the wipes don't really have a scent to them.  For some people this might be a little off-putting, but I was quite pleased as scent usually means chemicals, which usually means sore eyes, so lack of scent is a good sign!
The packet says that the wipes are 'gentle', which you'd expect from a product for sensitive skin, but I found them to be a bit TOO gentle, to the point that they weren't gentle at all!  Here's what I mean…  After a few wipes, hardly any of my make up had come off.  I had to rub quite hard, for quite a long time, before everything came off, and rubbing hard made my eyes sore anyway, which renders the wipes slightly useless and pointless!  I highly doubt they'd remove waterproof mascara like the packaging suggests as well.  Also, I noticed that after my shower this morning there was still some make up smudged around my eyes, which means it hadn't all come off when I thought it had… Tut tut, Kleenex!  I will give them this though… Usually, eye wipes make my skin feel quite dry and tight after use, but these didn't.  At first my eyes felt a little bit tight, but the moisturising effect kicked in and in the end they were fine, which is great in my opinion.
After a quick Google I found out that Kleenex Eye Make-Up Removal Wipes currently retail for £2.99 in Superdrug.  I think this is far too pricey for something that doesn't do its job properly, especially when you only get 24 wipes.  I'd expect at least twice that many for the price.
Overall, I'd say that if you do have really sensitive skin, these could be a God send for you, but if you're fine with cheaper wipes then don't waste your money.  You're basically just paying for the branding with these, I'd say.  Don't get me wrong, I do quite like them as they're free from anything too ridiculously harsh on the skin, but I think I'll be sticking to my Boot's lotion!
Naomi x