Posts tagged
Berry
3
After seeing a few reviews of Collection's new Gothic Glam lipsticks popping up on other blogs, last weekend I decided to nip into Superdrug and pick one up so I could give it a try myself.  I've always loved a dark lipstick, ever since my teenage Goth days, and the Gothic Glam range features three beautiful deep shades that are just my thing, so I had high hopes from the start.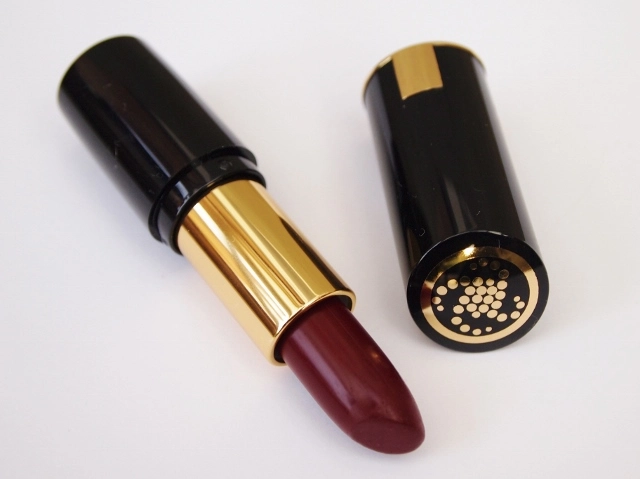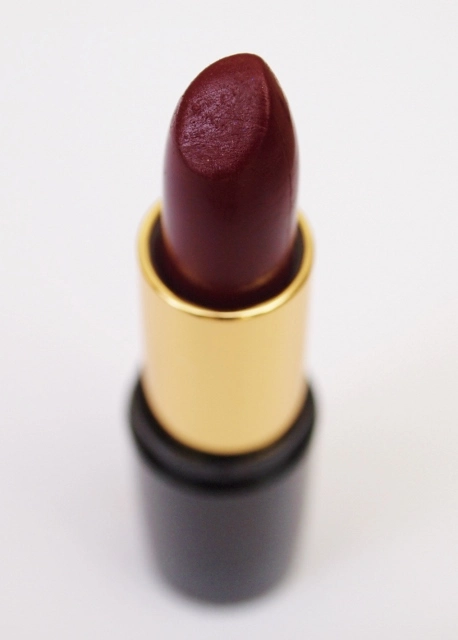 The three shades are 1 Seduction, a lovely pinky red, 2 Scorned, a dark purple, and 3 Revenge, a deep berry red, which is the shade I went for, and they're all perfect for Autumn/Winter.  All three lipsticks have Collection's signature black packaging, but rather than pink it is embellished with gold, which I think gives it a more luxe look.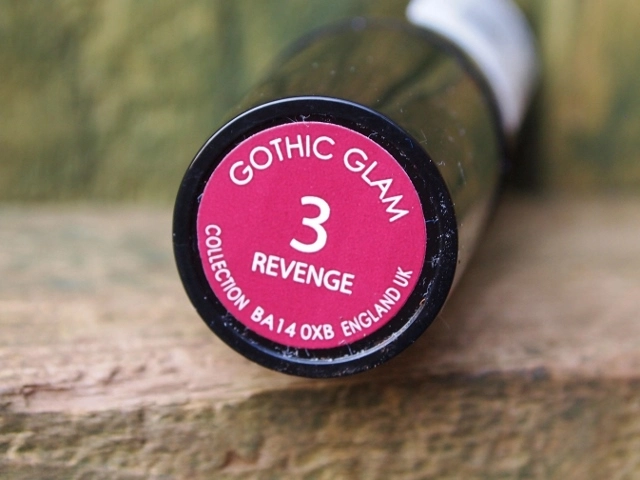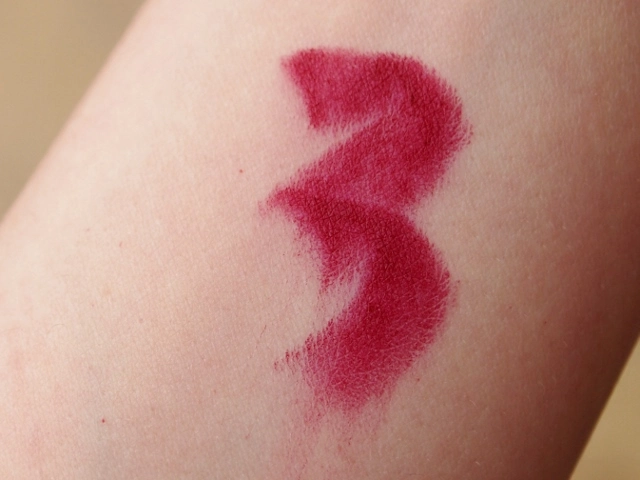 The lipstick itself has a very creamy texture, so it glides on easily and evenly.  It's also quite moisturising, however, I would still recommend using a lip balm underneath, or exfoliating your lips before use, as after a while it tends to show up darker on any dry patches/creases.  Not ideal in winter I must say!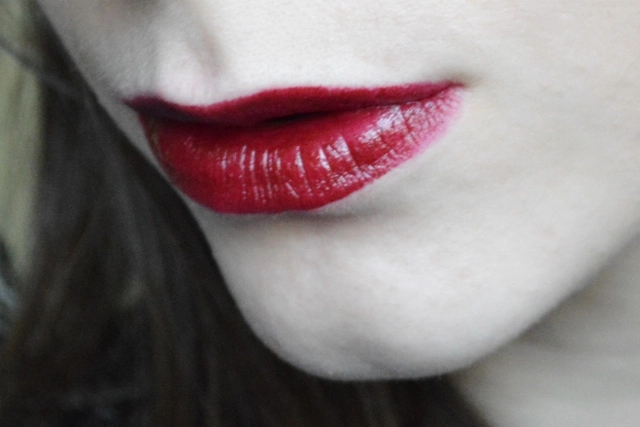 'Revenge' is a stunning, vampy, almost maroon red, and is very highly pigmented, or as Collection says, 'deeply intense'.  The colour lasts well on the lips and it stays bold for several hours after application, but it does eventually start to wear off, and needs touching up every now and then.  But I tend to expect that of dark shades anyway.  I have noticed that it acts almost like a lip tint though, as even after I've removed it my lips look slightly stained with a hint of berry red.
Collection's Gothic Glam lipsticks retail for £2.99 each, which is just so affordable, and for a budget product 'Revenge' is really quite impressive.  The colour and staying power could even rival some of my more expensive lipsticks!  It reminds me a little bit of Dainty Doll's 001 Couture, which is another of my favourites.  So, if you love dark shades and are willing to moisturise/exfoliate before applying lipstick, then Collection Gothic Glam Lipsticks could be for you.  You can find them in Superdrug and Boots!
What are your thoughts on this range?
Naomi x
20
Last month I came across a great little website called Fragrance Direct, which sells beauty products from a wide range of well-known brands at bargain prices.  There was a lot of hype on Twitter about the website as they were (and still are) selling Dainty Doll make up for just a couple of pounds each, and since I'd been eyeing the brand up for a while I took the plunge and ordered a few products.  I posted about my Fragrance Direct haul at the time, and as promised here is my first review from the haul, featuring Dainty Doll lipstick in 001 Couture!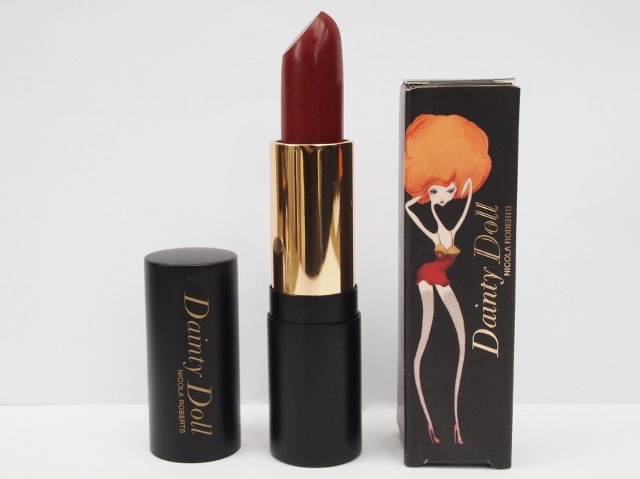 Dainty Doll is the make up brand of Nicola Roberts from Girls Aloud, and was specially developed to suit those with fair skin tones.  As a pale and proud girl myself, I am very pleased to have finally discovered a brand created to enhance my natural colouring, and the quality does not disappoint (I have also tried two blushers and a concealer, which I will review at a later date).  All Dainty Doll products come packaged in distinctive black packaging with gold font, emblazoned with a sassy red-head, and the lipstick has a nice weight to it which makes it feel that little bit more expensive.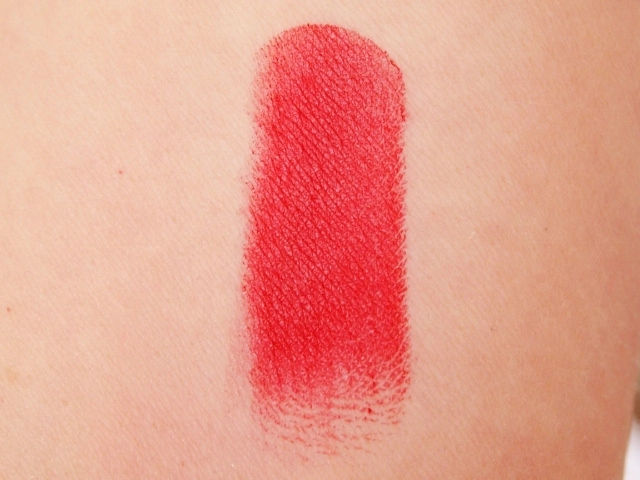 Couture is a dark berry red with a slight glossy finish, which has a real vintage feel to it.  Berry shades were perhaps more suited to the Autumn/Winter 2012 look, but I don't think there's anything wrong with pulling out a classic red at any time of the year!  This has been my go-to colour for the last few weeks, and whether with jeans and a jumper or a pretty dress, it goes with anything.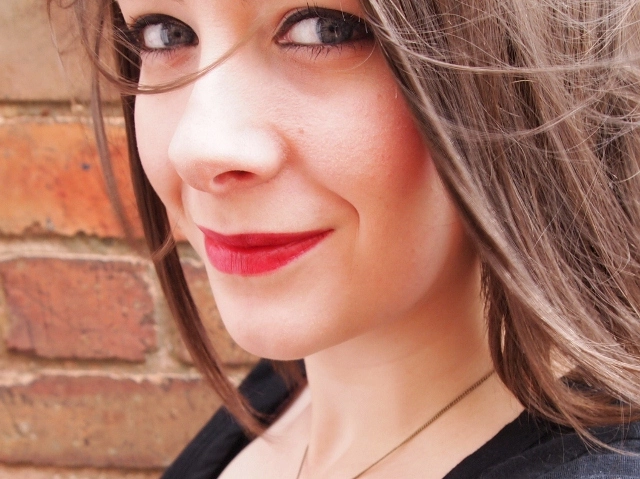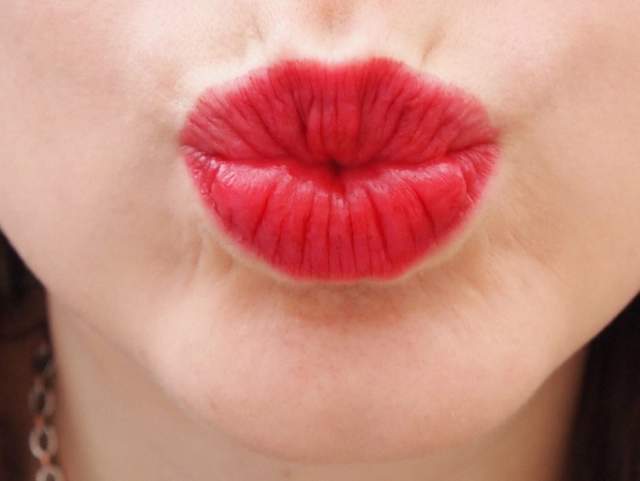 The lipstick has a creamy consistency which makes for effortless application, and it feels delicately moisturising and not at all drying.  However, I do find that it shows up any imperfections on dry lips, so it's probably best to use a lip scrub or a lip balm before applying the lipstick.  Other than that, I have had no issues with Couture, and it stays put without bleeding or smudging.  It also lasts well, and tends to look exactly the same after lunch as it does in the morning, which is quite impressive!  It does fade a little in the afternoon though and needs touching up, but it fades evenly so at least it doesn't look ridiculous.
Overall, this is a fab little lipstick which is versatile, great quality and downright gorgeous.  Dainty Doll lipsticks have an RRP of £12.50, but Couture cost me just £1.99 which is a brilliant saving by anyone's standards!  I would happily pay a lot more than £1.99 for this, so needless to say I am very happy with his little gem.  You can view Fragrance Direct's full range of Dainty Doll products here.  Their website gets restocked every few days from what I can see, so it's best to keep checking back to see what they have!
What do you think of this shade?
Naomi x
2
I bought this lipgloss from Illamasqua's summer sale back in July, and promised in my unboxing post that I would review it.  So, after almost two months, I thought I would share my thoughts on it.  In all honestly I haven't worn it very many times yet as I have been saving it for best, but I have used it enough to be qualified to talk about it!
On first impressions the lipgloss is pleasing to the eye as it comes in Illamasqua's signature black packaging, which I always think looks very classy and luxurious.  The lipgloss tube itself is rounded at the application end and tapered at the other, which is also quite appealing.  The lid clicks on, rather than screws on, and the gloss applies by squeezing the tube, rather than with a brush.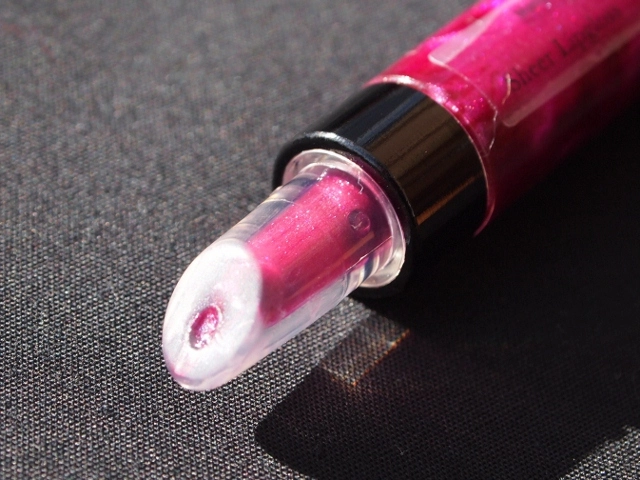 I have to say, I'm not too keen on this type of applicator as Illamasqua's gloss tubes are quite stiff, so it can be difficult to get much product out of the hole.  Also, I find that squeezy application can be a lot messier than using a brush as it's harder to get even coverage and neat edges.
The formula of the gloss is fairly good, however.  It's a little bit sticky, but luckily not too thick so it doesn't feel heavy or cloying on the lips.  It has a light fruity scent and flavour, almost like raspberry sweets, which reminds me of the colourful ice pole lollipops I used to eat as a child.  I know some people don't appreciate being able to smell and taste their make up, but this is so delicate I actually really like it.
I don't own many higher-end lipglosses so I don't have much to compare Illamasqua's to, but Tantrum lasts a surprisingly long time on the lips.  I applied it earlier today before having a drink and a snack and it looked exactly the same after as it did before, and continued to do so for a couple of hours.  The same can't be said of some of my cheaper glosses!  Although, it is still outdone by my favourite gloss of all time – Avon's Glazewear Lip Gloss.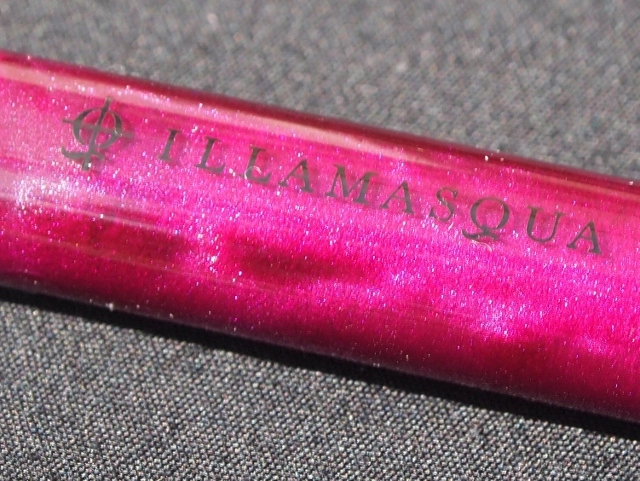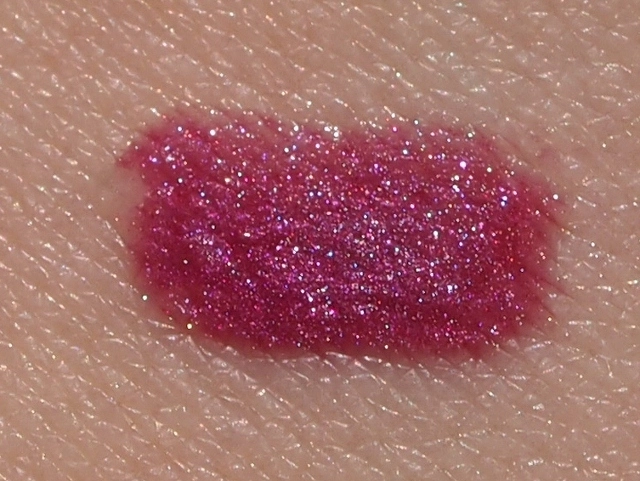 On Illamasqua's website Tantrum is described as 'a deep berry pink' colour, and looks dark purple in their photographs.  However, as you can see above, it is a lot pinker in reality.  I am a fan of pink so I don't mind, but I was quite surprised by the difference in colour when I first received it.  However, the glittery particles in the gloss have a silvery blue hue which is what gives the gloss its purple shine.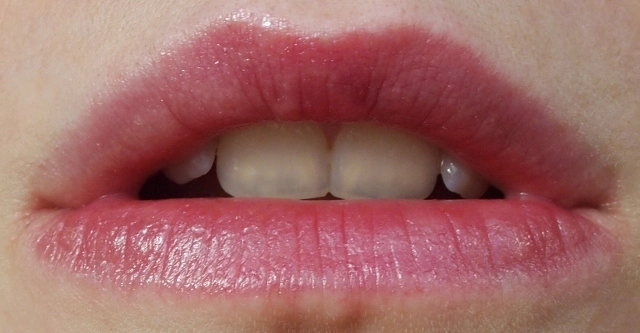 Since the gloss is sheer, the colour doesn't translate as boldly onto the lips as it looks in the tube, but it is there subtly and it has a nice shimmer finish.  It can easily be built up to achieve a more striking look, and it makes a nice top layer over matte lipstick for a strong shine.
Tantrum was £7.50 for a 7ml tube in Illamasqua's sale when I bought it, which is a decent price, but at £14.00 full price I'm not sure I would pay it.  I do like this gloss and it is a good quality product, but it isn't especially outstanding.  I've used countless glosses in the past which were worse than this one, but I've also used many better ones, which were also cheaper.  I'm glad I have it in my collection though, and I'd still like to try Illamasqua's lipsticks out for size.
What are your thoughts on Illamasqua's Lipglosses?  If you want to try them for yourself, you can find them here.
Naomi x