Posts tagged
Clean
0
A few weeks ago I was very kindly offered a product to try from a natural skin care brand called sienna wood.  The product I was sent is called Rhassoul Clay Regenerating Facial Treatment – something I wasn't familiar with before, but I am now using on a regular basis when I want to give my skin a deep treatment.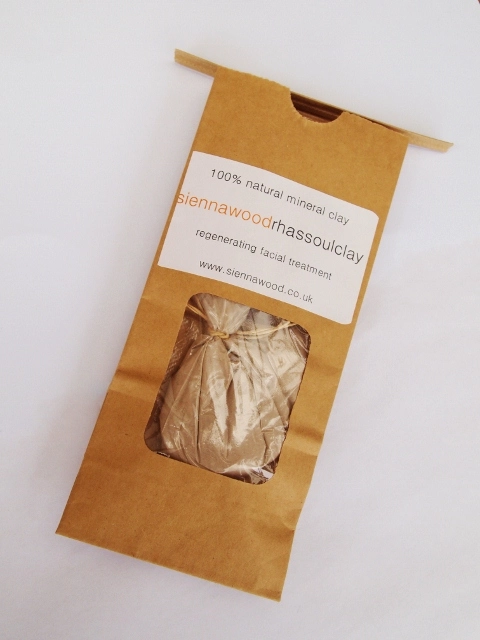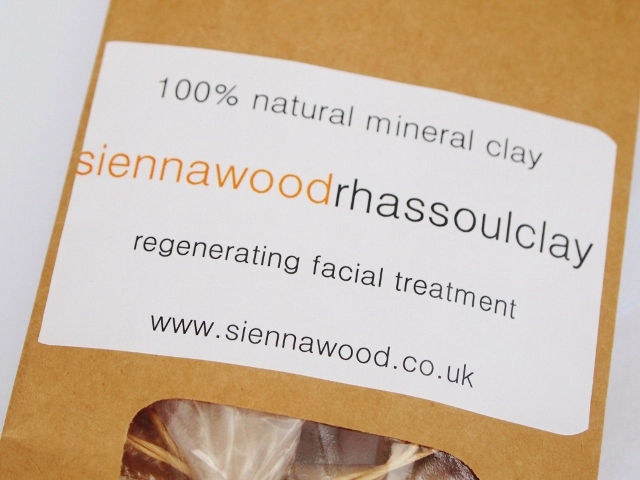 The clay comes packaged in an uncomplicated brown paper bag which suits the natural simplicity of the clay itself, and can also be recycled, so it's ethical too.  Rhassoul Clay is a light reddish-brown, and comes in a fine powder form so it can be easily mixed with water.  It is sourced in Morocco, and contains a combination of minerals, such as silicon and magnesium, which makes it perfect for making skin healthier.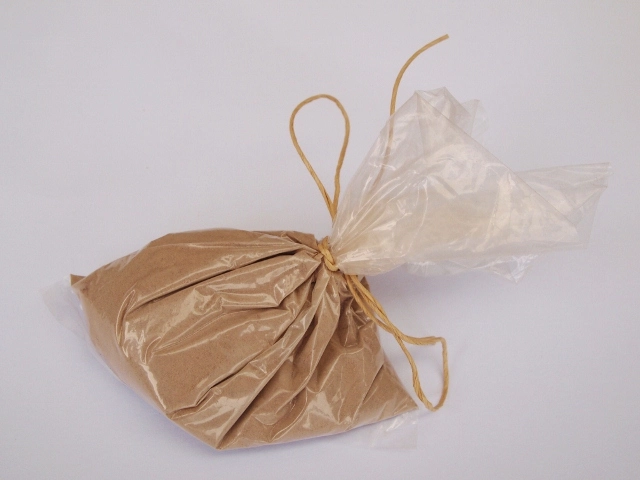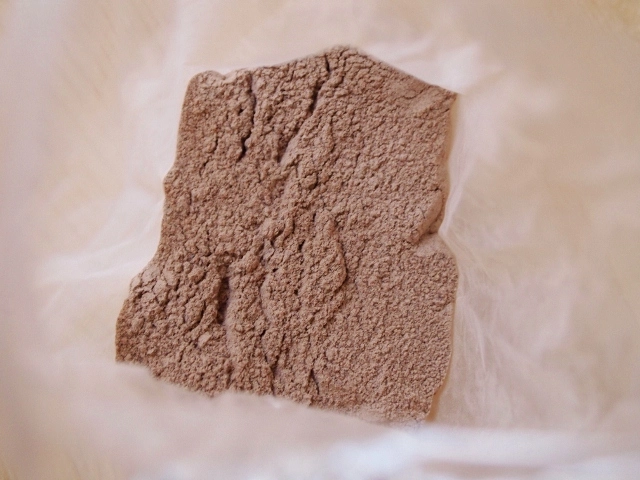 Rhassoul Clay can be used as a cleanser or face mask when mixed with water, or rosewater.  I initially found it really difficult to get the clay to the right consistency, but I've found that a little goes a long way and, as a rule, a quarter of a teaspoon mixed with a couple of teaspoons of water is ideal as a cleanser.  Or, for a mask, use a full teaspoon of powder with a similar quantity of water.  Once mixed, leave the paste to hydrate for a few minutes before using.
My favourite way to use sienna wood's Rhassoul Clay is as a cleanser, as it's fuss free but gives amazing results.  All you need to do is massage the cleanser in to damp skin before rinsing off with warm water.  The clay has a silky smooth texture that is a pleasure to use as it feels luxuriously lovely on the skin, and it does its job incredibly well.  After use, my skin always feels really refreshed and clean, and very soft, but without the tightness I usually experience with unnatural cleansers.  Furthermore, the clay has no scent and contains no nasty chemicals, so it is really gentle on my sensitive skin.
Sienna Wood Rhassoul Clay is available online and costs £3.49 for a 50g bag.  Considering the small amount you need for one use, a bag will last a fairly long time (at least a few months), so it is excellent value for money.  Sienna Wood also sel Argan Oil Hair Treatment and Face Treatment, both of which cost just over £5.00 each, so they're definitely worth checking out too.
Have you ever used Rhassoul Clay?  What did you think?
Naomi x
*I was sent this sienna wood Rhassoul Clay by sienna wood beauty for review purposes.  All opinions expressed are honest and my own.*
2
It may be dull and rainy outside but, believe it or not, it's July, and for a lot of people July means a holiday in the sun!  It's always nice to pamper yourself whilst on holiday, but there's not always room in your suitcase for all of your lotions and potions.  That's where Montagne Jeunesse come in with their new beauty travel product – the Travel Pamper Pack!

Montagne Jeunesse are one of my favourite skincare companies as their products are all vegetarian friendly, mostly made from natural ingredients and smell absolutely divine, so when I was asked to review the Travel Pamper Pack on my blog I jumped at the chance as I'd been eyeing it up on their website for ages!
The pack contains six lovely treats for your hair, face, feet and body, which come in a handy little folder which is the perfect size to tuck into your suitcase.  The six items that you get are these…

Though I haven't been on holiday to use this in a 'travel' situation, I had a serious two day pamper session last week and got through most of the pack!  So, since I've tried almost all of the products, I will now tell you about them

Body Wash
As you can see, you get two sachets of the same orange body wash in the travel pack.  When I first opened the sachet I found the smell to be quite overpowering, but it soon calmed down and lingered on my skin for a long time.  Quite pleasantly, the orange scent smells like real oranges, and not artificial at all.  There is plenty of gel in each sachet to cover your whole body, and it lathers up nicely and feels creamy and soft on the skin.

Foot Cooler
This was my favourite product in the whole pack.  The foot cooler is a lovely shade of blue and quite runny.  The sachet contains enough cream for both feet…  When you rub it in, it turns into a silky powder which instantly cools your skin and makes your feet feel soft and tingly.  The cooling sensation lasts for a long time as well, even after washing!  The cooler smells amazing… It's a mix of blueberry and mint and is so refreshing.  My only complaint is that I was left with a white residue on my hands and feet after using this which didn't wash off easily.

Passion Peel Off Masque
The Passion Peel Off Masque smells quite strongly of pomegranate and consists of a clear, pale pink gel.  The gel smooths onto your face easily, but it's a bit messy – it kept sinking between my fingers and getting everywhere!  The sachet says that the mask takes 10-15 minutes to dry but it actually took a bit longer on me.  After 20 minutes I started to peel it off but some of it was still wet so I had to do it in stages.  The mask didn't irritate my skin at all though and it didn't dry my face out like a lot of masks do – it felt like a nice little treat of an evening!
Skin Smoother
I used this last night when I had a bath.  It smells lovely, like apricot and mango, and it looks a little bit like apricot yoghurt, but it is full of micro beads which exfoliate the skin.  As the sachet suggests, I rubbed this into my feet, elbows and knees and then washed it off.  It definitely made a difference to my skin, leaving it feeling smooth, but I wouldn't say it was much different to any other exfoliating product that I've used.  It reminded me of St Ives Apricot Scrub.

Intensive Spa Hair Masque
I haven't got round to using this yet, but if the rest of the pack is anything to go by then it won't disappoint!  I'll update this post once I've tried it.
I think the Travel Pamper Pack is a great little product.  I'd definitely invest in one if I was going on holiday, or even if I just wanted another pamper weekend!  If you want your own Travel Pamper Pack, they are just £5.00 each on Montagne Jeunesse's website.
Naomi x