Posts tagged
Clay
0
A few weeks ago I was very kindly offered a product to try from a natural skin care brand called sienna wood.  The product I was sent is called Rhassoul Clay Regenerating Facial Treatment – something I wasn't familiar with before, but I am now using on a regular basis when I want to give my skin a deep treatment.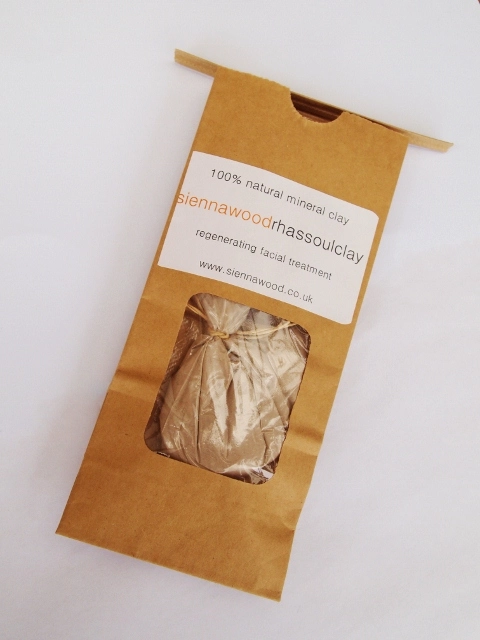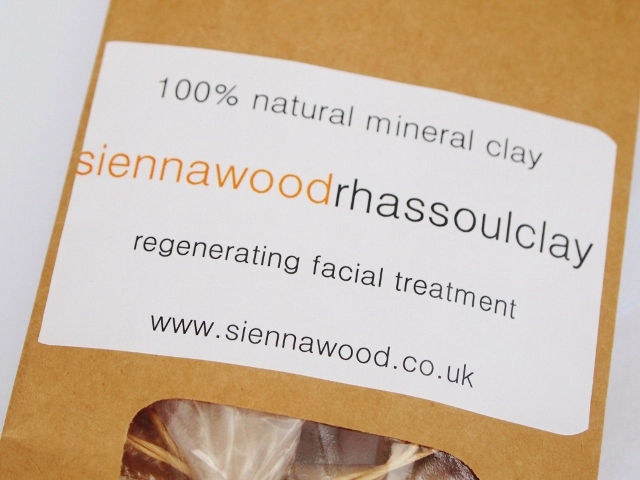 The clay comes packaged in an uncomplicated brown paper bag which suits the natural simplicity of the clay itself, and can also be recycled, so it's ethical too.  Rhassoul Clay is a light reddish-brown, and comes in a fine powder form so it can be easily mixed with water.  It is sourced in Morocco, and contains a combination of minerals, such as silicon and magnesium, which makes it perfect for making skin healthier.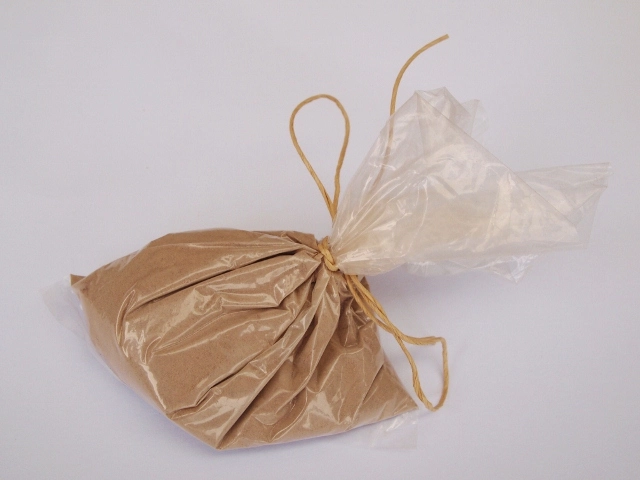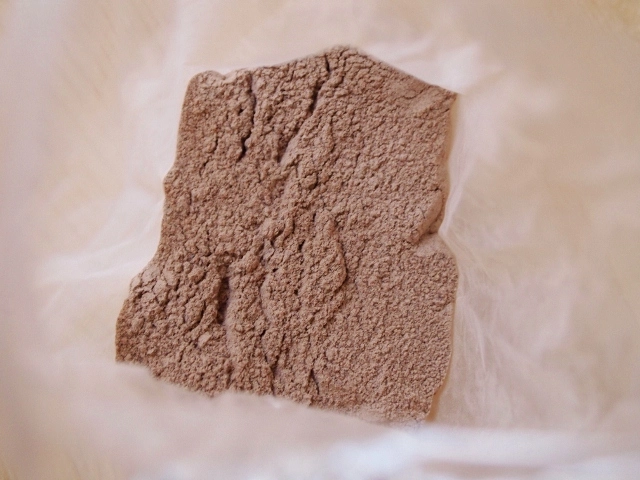 Rhassoul Clay can be used as a cleanser or face mask when mixed with water, or rosewater.  I initially found it really difficult to get the clay to the right consistency, but I've found that a little goes a long way and, as a rule, a quarter of a teaspoon mixed with a couple of teaspoons of water is ideal as a cleanser.  Or, for a mask, use a full teaspoon of powder with a similar quantity of water.  Once mixed, leave the paste to hydrate for a few minutes before using.
My favourite way to use sienna wood's Rhassoul Clay is as a cleanser, as it's fuss free but gives amazing results.  All you need to do is massage the cleanser in to damp skin before rinsing off with warm water.  The clay has a silky smooth texture that is a pleasure to use as it feels luxuriously lovely on the skin, and it does its job incredibly well.  After use, my skin always feels really refreshed and clean, and very soft, but without the tightness I usually experience with unnatural cleansers.  Furthermore, the clay has no scent and contains no nasty chemicals, so it is really gentle on my sensitive skin.
Sienna Wood Rhassoul Clay is available online and costs £3.49 for a 50g bag.  Considering the small amount you need for one use, a bag will last a fairly long time (at least a few months), so it is excellent value for money.  Sienna Wood also sel Argan Oil Hair Treatment and Face Treatment, both of which cost just over £5.00 each, so they're definitely worth checking out too.
Have you ever used Rhassoul Clay?  What did you think?
Naomi x
*I was sent this sienna wood Rhassoul Clay by sienna wood beauty for review purposes.  All opinions expressed are honest and my own.*
5
Earlier this week I received a very special delivery in the post from a fantastic independent jewellery brand called TrueCutie.  TrueCutie is owned by Chatch, who has been making and selling cute, kawaii inspired jewellery and accessories since 2011, and she is extremely talented.  Chatch and I had been talking on Twitter, and she offered to create a piece for me to review based on my suggestions, and what I gave her to work with was bats and cats.  In no time at all, Chatch had worked her magic and made me an absolutely gorgeous Batcat hybrid necklace, and I couldn't be happier with him!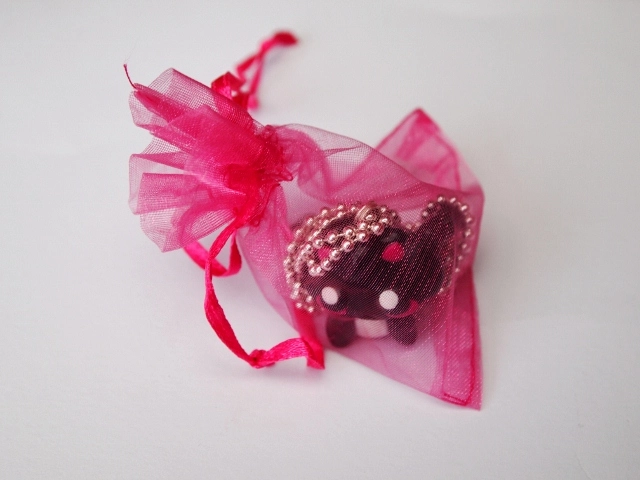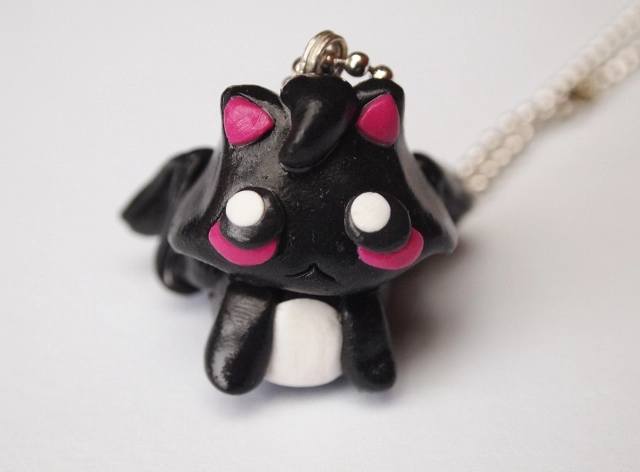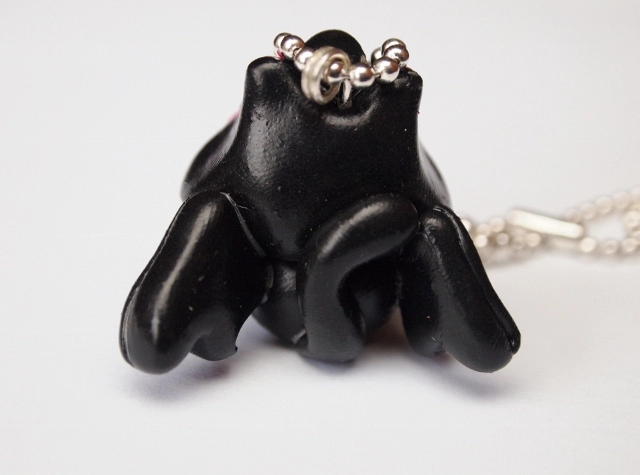 Batcat is extremely well made, and it is obvious that Chatch puts a lot of love and care into her work.  He is also very detailed, with heart melting eyes, blushing cheeks, pink ears, a quiff of hair and a curly tail, all of which add to the little guy's cuteness.  The pendant is quite large (around 1 inch high and 1.5 inches wide), and comes on a 24 inch chain, so it really makes a statement.  I really like how the necklace sits too, as the angle of the bat wings keep Batcat straight, and the length of the chain means he hangs quite low.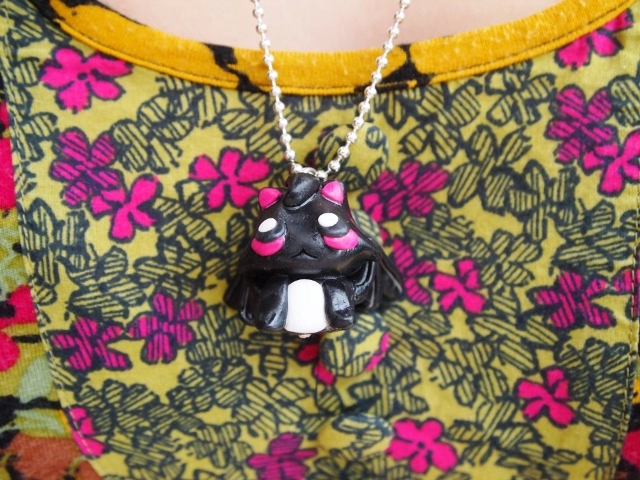 The necklace is also really versatile.  I think it looks great with bright, colourful clothing, such as the dress pictured above, but it also works well with plain outfits and helps to jazz them up a bit, adding a fun, quirky edge.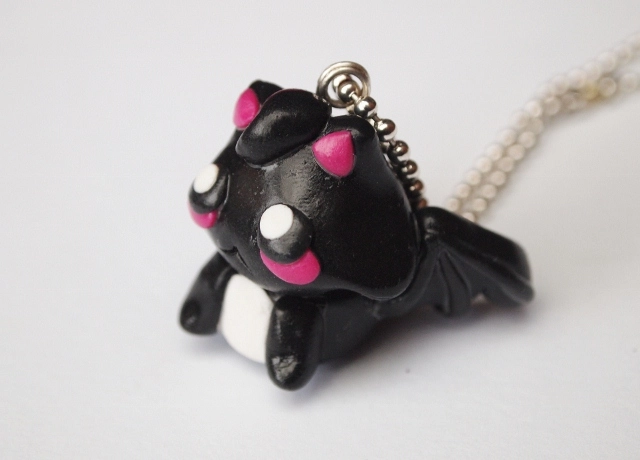 Because Chatch's accessories are all handmade, they are all unique.  She is also happy to do commissions so you really can have a one of a kind piece that is special to you, which is hard to find these days in a world of high street monotony!  Every time I wear Batcat I get so many compliments, and people always ask me where I got him from because they've never seen anything like him before, which is what I love about wearing individual pieces.  I just love him so much!
If you want some TrueCutie goodies for yourself, or as a gift for a loved one, you can view the TrueCutie Etsy shop here.  Everything is so reasonably priced (ranging from £2 to around £15), and if you're looking for a commission you can get in touch with Chatch at cgulashart@gmail.com.  You can also find TrueCutie on Facebook, Twitter and Pinterest, and Chatch will be holding a stall at London Comic Con in May for the first time, which is really exciting!  Chatch is a lovely, friendly girl and her products and service are amazing, so please help support a very gifted maker.  She'll be making more hybrid pieces soon too, so keep an eye out for those.
Here are a few of my favourite pieces from the TrueCutie Etsy store.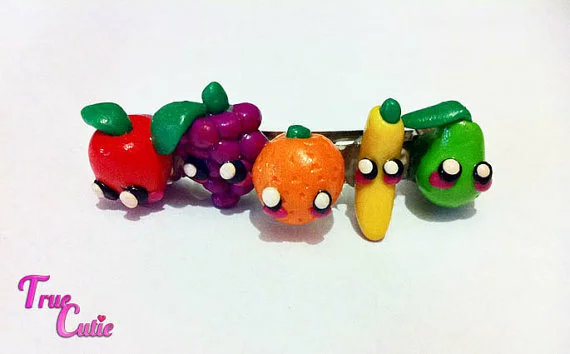 Five-a-Day Fruity Hair Clip – £12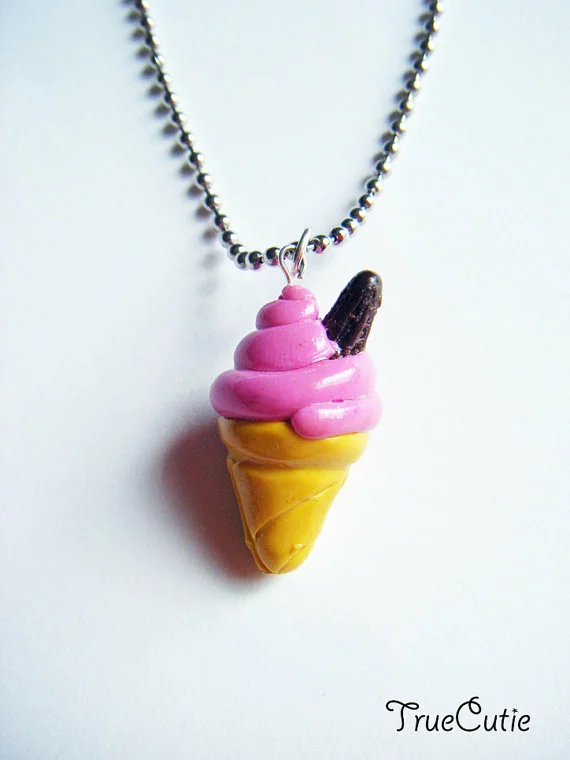 Strawberrylicious Ice Cream Cone Necklace – £8.50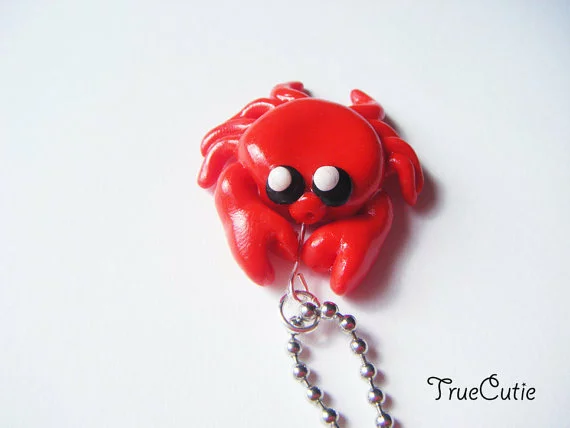 Red the Crab Necklace – £7.50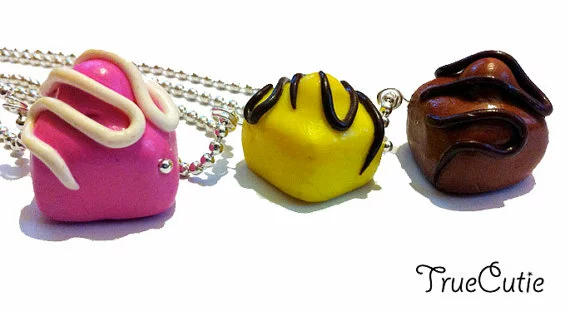 Fondant Fancy Necklace – £10
Which TrueCutie piece do you like best?
Naomi x
10

Behold!  The best Montagne Jeunesse face mask that I have ever used (so far) – the new Dead Sea Mud Spa Mask.  Earlier this week I received a rather exciting skin care package from the lovely folks at Montagne Jeunesse, containing two of their brand new face masks – the Dead Sea Mud Spa Mask and the Glacial Clay Spa Mask.  I was really looking forward to trying these masks as they're not like any other I've ever used before.  Rather than the usual peel-off or wash-off products, the Spa Masks are made of bamboo fabric, which is coated and infused with naturally sourced mud and clay.



Yesterday evening I tried the Dead Sea Mud Spa mask, which uses 'Real Mud, Dead Sea & Sea Kelp'.  I haven't yet used the Glacial Clay Spa Mask so I will review that at a later date.  Each sachet contains one single use mask, and it is quicker and easier to use than any other Montagne Jeunesse mask as it comes in one ready to use piece that you just lay on your face.  As you can see below, it looks a bit freaky, but also quite funny!

The sachet says that the mask provides a 'satisfying boost for thirsty skin' as it contains 'invigorating & revitalising Dead Sea minerals'.  The directions for use are as follows: Cleanse, Apply, Relax for 10-15 minutes, Massage and Rinse – Simple!  I found that the best way to apply it is to lay it on and then press the edges down so that it smoothes to the shape of your face and doesn't fall off.  Since these are 'one size fits all' I did have to fold the edges inwards slightly to fit the shape of my face, but that's not a problem really.  Better too big than too small!  And the moment you've all been waiting for – this is what it looks like on…
I know!  Don't laugh!  I look absolutely ridiculous, which caused much amusement with my family, but when you're wearing a mask that feels so amazing you really don't care haha.  Before I opened the sachet I noticed that it felt really cold to the touch, and as you can imagine the mask itself feels quite cold too.  When it's on your face the cold feeling really penetrates your skin making it tingle slightly, which feels really refreshing and, as the sachet says, invigorating!  I felt so relaxed wearing the mask that I almost fell asleep – it was almost like having a face massage.
The mask doesn't dry like other masks, but it isn't messy.  After 15 minutes of absolute bliss I removed the mask with no trouble – it came off in one complete piece, and because it was still wet I let my mum use the other side and it worked just as well on her!  Two uses for the price of one – bargain 😀  (I don't know if sharing the mask is a good idea or not, but she wanted to haha).  I was left with a bit of dry clay on my face and hands afterwards, but it washed off easily with warm water.  I will say that my face felt a bit tight after which I didn't really like, but that was soon solved with my favourite moisturiser.
Both Clay Spa masks cost just £1.49 each, which is a bargain in my eyes.  You can already buy them over at the Montagne Jeunesse website, and they'll be available in Boots from mid-August and ASDA from September.  Though these masks were gifted to me by Montagne Jeunesse, I also buy their products regularly with my own money.  I like to use Montagne Jeunesse masks over any others as they are vegetarian and animal friendly, paraben-free and made from natural ingredients which don't irritate the skin.  And to quote the company itself, 'Montagne Jeunesse is proud of its uncompromising natural credentials and ethos for 'Conservation of Energy, Protection of Animals and the Environment' – something which I 100% advocate!

Will you be trying the Clay Spa Masks too?
Naomi x