Posts tagged
Cleanser
0
Quite a few months ago I was sent three skin care products to try by the vegan, cruelty-free brand MyChelle Dermaceuticals.  MyChelle's tagline is 'Seeded in science and rooted in nature', which sums them up perfectly.  Their products are all made from nontoxic, natural ingredients, which have been chosen and formulated specifically for their concentration and nutrient levels, which can help the skin look and feel healthier.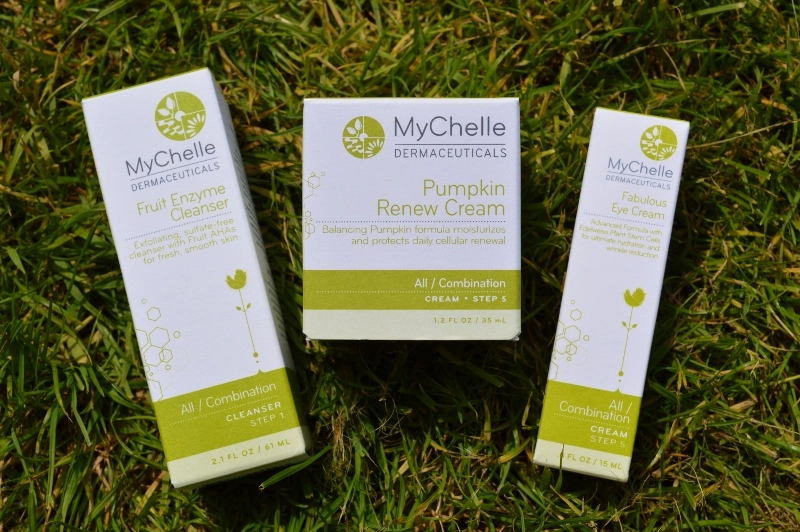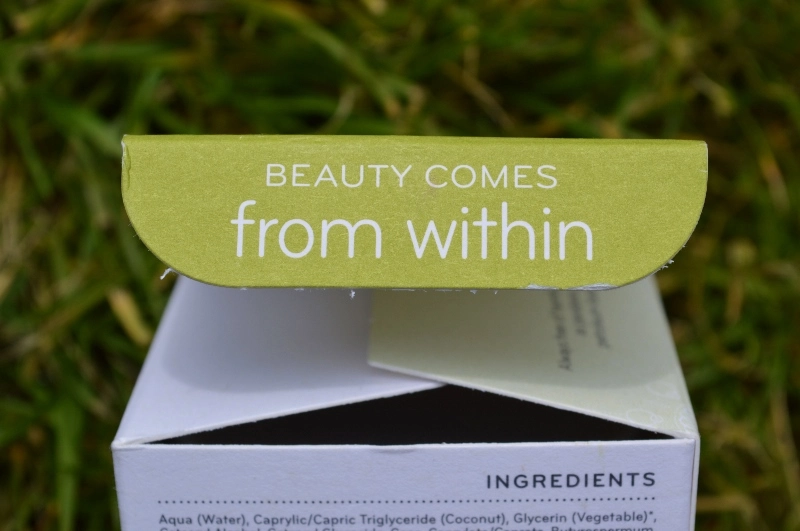 MyChelle's products are organised into five steps which, when combined, create the perfect skin care routine – you just have to pick the right products for your skin type!  Step 1 is cleansers, Step 2 masks, peels and scrubs, Step 3 serums, Step 4 mists, and finally, Step 5 creams.  The three products I received, and have now been using for a while, are their Fruit Enzyme Cleanser* from Step 1, Pumpkin Renew Cream* from Step 5, and Fabulous Eye Cream*, also from Step 5.  I haven't tried any products from Step 2, 3 or 4 so cannot comment on how well the routine works as a whole, so I will share my experience of each product individually.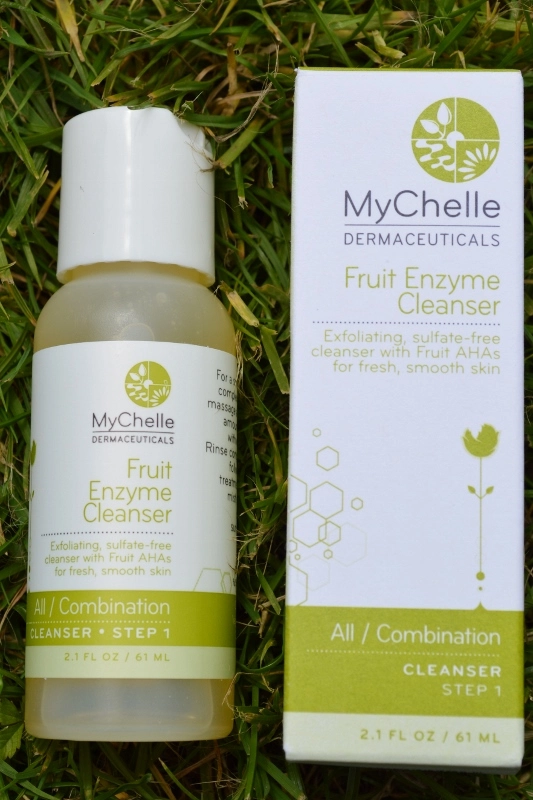 MyChelle say: Gentle deep cleanser uncovers remarkably fresh, smooth skin. A special blend of natural multi-fruit Alpha-Hydroxy Acids unclog and purify pores, and increase cellular turnover for a more youthfully refined look. Strengthening and antioxidant Turmeric keeps skin calm and eases signs of irritation, while Fructooligosaccharides from sugar promote and protect skin's health.
I say: The Fruit Enzyme Cleanser comes in a squeezy bottle with a mess-free click lid, which makes it really easy to control how much of the cleanser you use, meaning there's no waste.  MyChelle recommend using a dime-size amount to cover the whole face, which in English money is about the same size as a five pence coin.  In my experience that is enough for a good cleanse, so even this 61ml bottle will last a good while.
The cleanser contains a mixture of natural oils and plant extracts, but the one that dominates is orange, so it has a gorgeous sweet orange scent, which happens to be one of my favourite toiletry scents.  It also has a light gel consistency which massages in like a dream, and doesn't feel greasy at all.  The gel washes off easily with warm water and leaves the skin feeling soft, fresh and incredibly clean, without that tightness you sometimes get from facial cleansers.  I've noticed my face has looked a lot clearer since I started using this cleanser and I've had far fewer breakouts which is brilliant.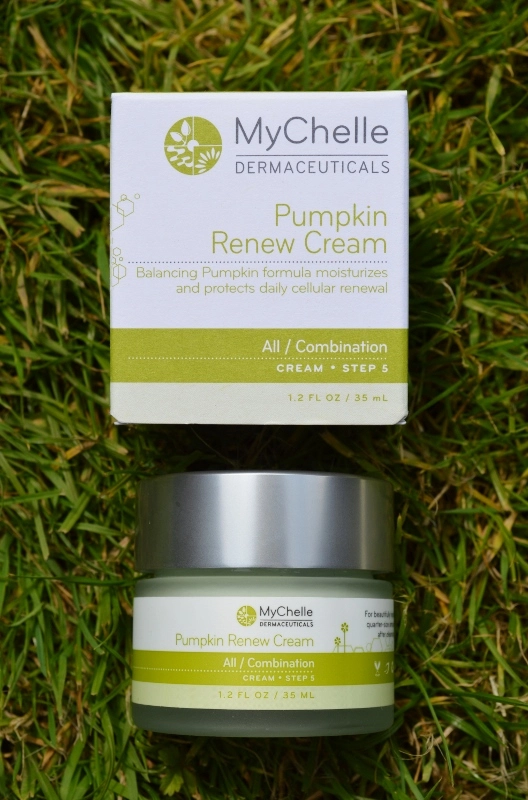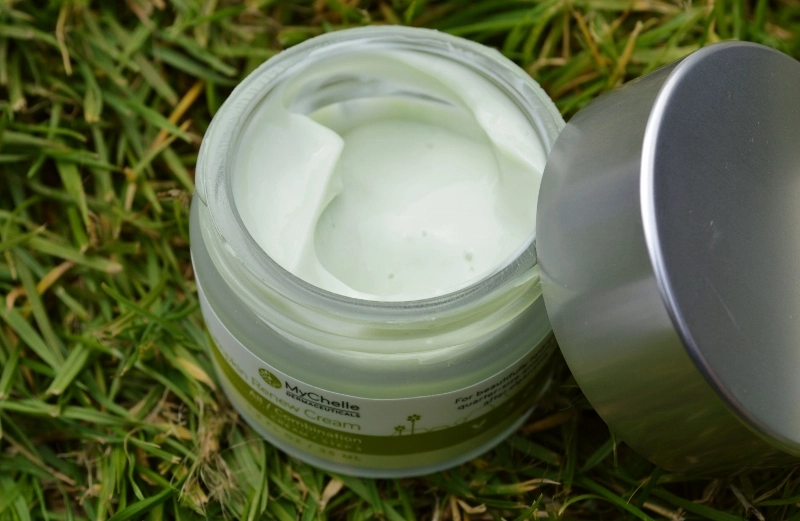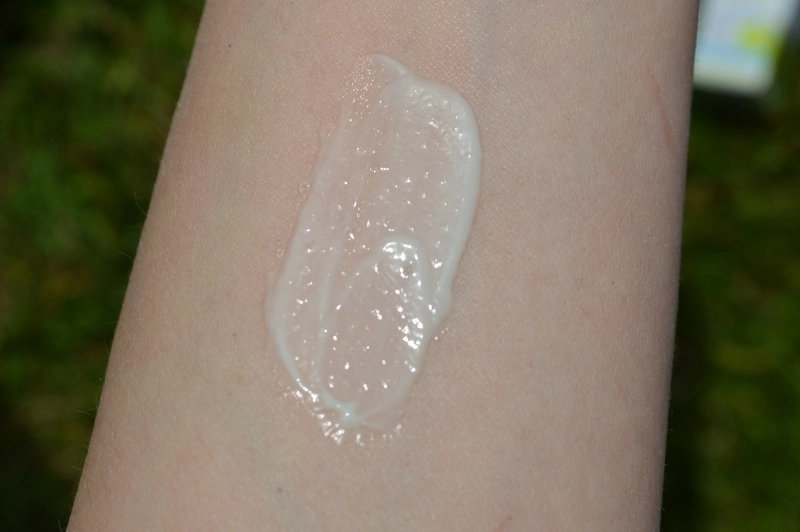 MyChelle say: A lightweight, hydrating formula blends antioxidant-rich Pumpkin Seed Oil with reparative Peptides to protect cellular health and maintain hydration. Astaxanthin, from Micro-Algae, neutralizes free radicals while reducing moisture loss. EGF Peptides promote cellular renewal and collagen production. Shea Butter and Vitamin E replenish skin's lipid barrier to prevent dehydration.
I say: MyChelle's Pumpkin Renew Cream is not orange in colour as you'd expect, but a pale minty green.  It smells absolutely beautiful – fresh, but with a sweet and spicy note of nutmeg which really stands out.  The formula is light, and in the pot looks a little bit oily which, I'll admit, worried me slightly at first, but I was relieved to find that it doesn't leave behind any greasiness on the skin.  Rather, it is absorbed nicely and is incredibly moisturising and softening, and also has a calming, soothing effect on tired or angry skin.
MyChelle's Pumpkin Renew Cream is suitable for all skin types, including combination skin like mine, and can be used as a day or night cream, so it's a great little all-rounder.  I've been using my pot in the morning as a base for my make up, and it hydrates dry patches and evens out oily patches for a perfect finish.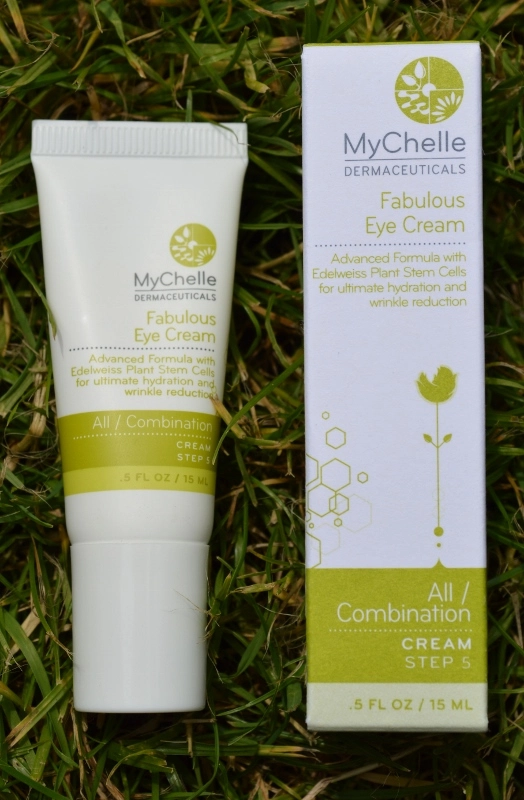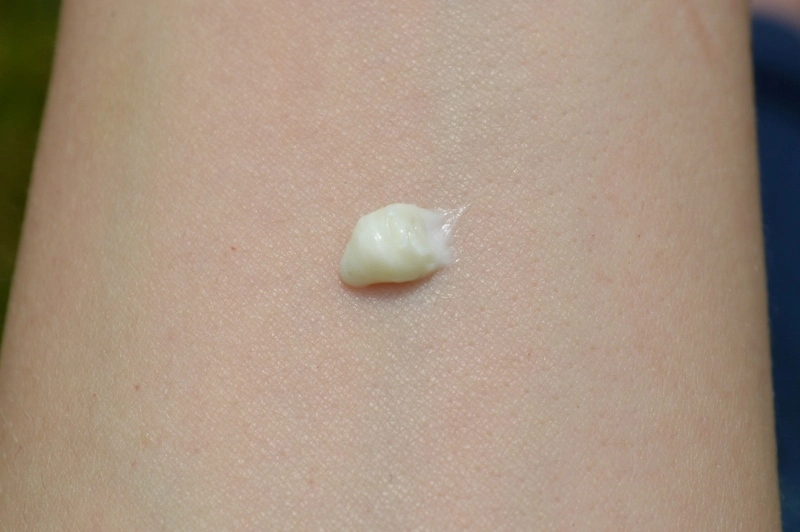 MyChelle say: Advanced formula nourishes the delicate eye area while minimizing the look of fine lines. Revolutionary Edelweiss Plant Stem Cells inhibit collagen breakdown and are clinically proven to reduce wrinkle depth by 15% after only twenty days of use. Hyaluronic acid binds moisture within the skin, smoothing and firming the eye area.
I say: Once again, MyChelle's packaging prevails with this cream and the easy squeeze tube and narrow nozzle make it really easy to control how much cream you use, and you really only need a little bit of this to cover the whole eye area.  The cream itself, like the Pumpkin Renew Cream, is non-greasy and easily absorbed, and gentle enough for the eye area, causing no irritation.  The Fabulous Eye Cream smells different to the other two products (I love how they all have a different scent!), with a delicately sweet, almost floral aroma with hints of coconut, lavender and orange.
Being only 23, I don't yet have many wrinkles around my eyes, but I've been using this almost as a preventative, and it's doing a great job so far.  After application my eye area feels smooth and firm, without being uncomfortable, and it's definitely been helping to reduce my morning eye puffiness!
Overall, I'd definitely recommend MyChelle's products and I'd love to fill the gaps in my routine with more of their offerings.  My skin is really quite sensitive and I often have allergic to reactions to facial cleansers and moisturisers, but I haven't had any such reaction to MyChelle.  Definitely something to remember if you too suffer from sensitive skin!
You can view MyChelle's full range here.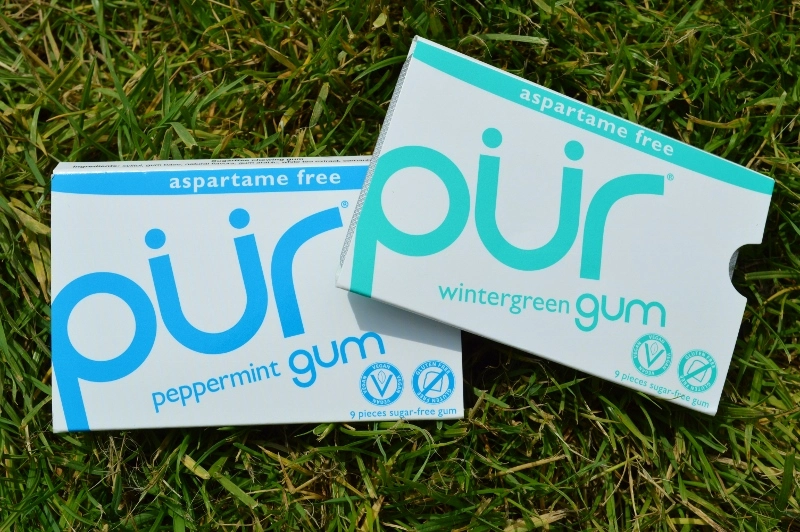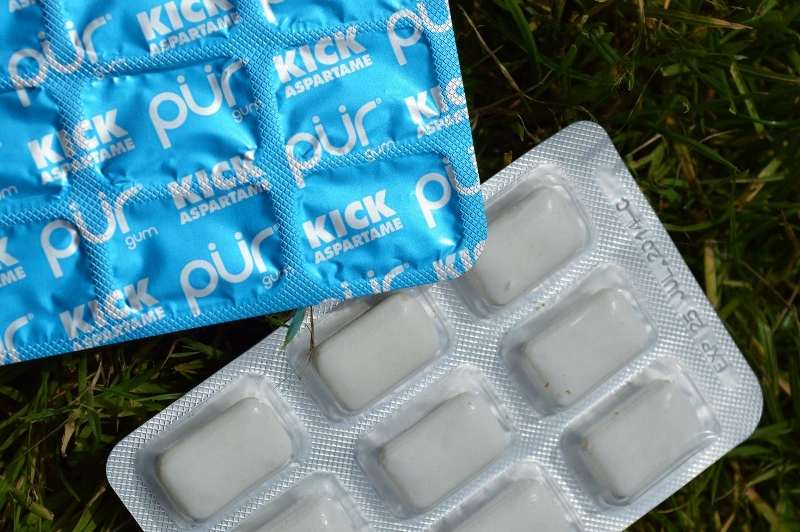 My parcel from MyChelle also contained two packets of Pur chewing gum, and since I am a gum addict it was a nice little surprise to receive these.  The gum comes in two flavours – Peppermint and Wintergreen, and is aspartame and sugar-free, so it contains no nasties.  It's also suitable for vegans, diabetics and those who are gluten and lactose intolerant, so it's a really inclusive product.  The gum itself has a nice, powerful flavour and tastes and chews just like any other gum, so it doesn't suffer in that respect, but the flavour doesn't last as long as I'd like.  Still, for a natural product that pretty much anyone can have, it's impressive.
Naomi x
*These products were sent to me by MyChelle Dermaceuticals for review purposes.  All opinions expressed are honest and my own.*