Posts tagged
girly
6
Wonderful women of all shapes and sizes, this little post is aimed at YOU!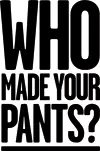 Who Made Your Pants? are a Southampton-based lingerie company who hand-craft amazing, ethical pants for amazing women.  But they're not just any lingerie brand, they're a campaigning lingerie brand, which is what makes them very special.  The company creates rewarding jobs for vulnerable women from all over the world, and gives them a chance to learn useful new skills.  To keep costs low so that they can put more money back in to wages, training, support and advice, Who Made Your Pants? use material sold off by the lingerie industry at the end of the season to make their pants, and they can tell you exactly who made every pair of pants that they sell.
I'm sure you'd all agree that Who Made Your Pants? are an incredible brand, so in order to keep up the good work, WMYP need to keep selling lovely pants to amazing women like you!  There are many different designs and colours of pants available to buy from Who Made Your Pants?, starting at just £12.50 per pair.  So, if you can spare a few pounds, please consider purchasing a pair of pretty panties, not only for yourself but to help the brand and the women who work there!  Also, please pass on the word about Who Made Your Pants? in any way you can (blog post, Twitter, Facebook, through friends), as word of mouth is a powerful tool.
Here are just a few of my favourite pairs of pants from the Who Made Your Pants? website…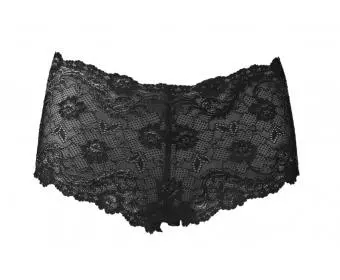 Brilliant Black – £12.50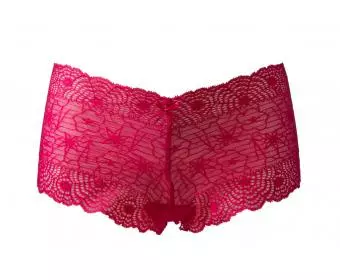 Pirate Pink – £23.00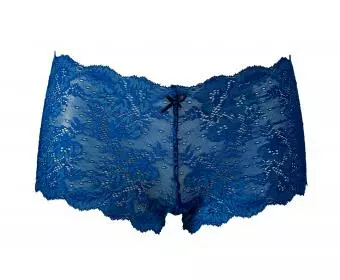 Something Blue – £18.00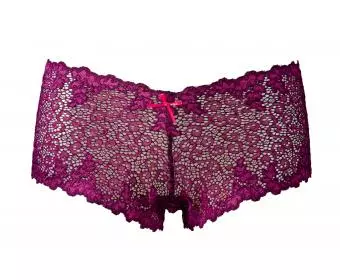 Perfectly Pretty Light Purple – £18.00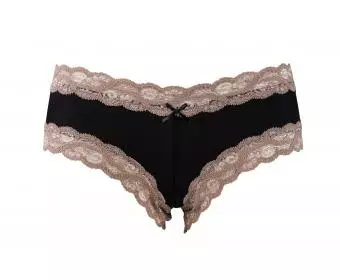 Black and Caramel – £25.00
You can also buy gift sets, gift vouchers and even yearly pant subscriptions!
Thanks for reading, and please don't forget to spread the word about Who Made Your Pants?!
Naomi x
PS. You can also follow Who Made Your Pants? on Twitter and 'Like' them on Facebook!
3
Today I am sporting my latest nail varnish buy – a beautiful shade called 'Vixen' from Avon's newly revamped Colortrend range.

I've said it before and I'll say it again…  These new Colortrend nail enamels are SO much better than they used to be!  They are creamier in consistency so they apply without streaking, and you only need two coats for an opaque look.

'Vixen' has a shiny, jelly finish and the colour is absolutely stunning.  It's a deep raspberry pink, I'd say, and it looks so rich and luxurious.  People keep telling me how pretty it is and I'm inclined to agree!  I've only had this on for a day so I can't really comment on the lasting power, but so far so good.
What do  you think?  The new Colortrend range has fifteen stunning shades and they're all currently on offer in Brochure 14 for just 99p, which is an absolute BARGAIN!  If you would like to try them for yourself, you can order them from me by visiting my personal online brochure here.
Naomi x