Posts tagged
Help
9
In the past I have blogged about several fantastic hand creams which have done a good job at softening my skin.  However, for some reason, this winter has been particularly harsh on my hands which has left me with sore, dry patches which got so bad my hands actually started bleeding, and none of the creams I'd previously used were good enough to fix it!  I tried everything from high street dry skin hand creams, E45 and Sudocrem to natural eczema remedies, but nothing worked, so in an effort to sort it out once and for all I went to see my GP for advice.  I was expecting him to give me something chemically and horrible on prescription, but instead he suggested a rather different remedy which is now a big part of my every day skin care routine.
This might sound strange, but my GP told me to stop using soap (both bar and liquid) when I wash my hands, and to use Emulsifying Ointment instead.  Both water and soap can dry skin out, but Emulsifying Ointment is a mixture of paraffin oils, which form a protective layer over the skin when used, helping to keep moisture in.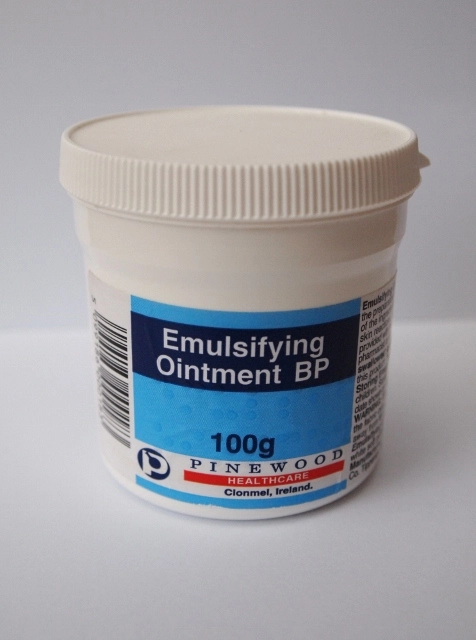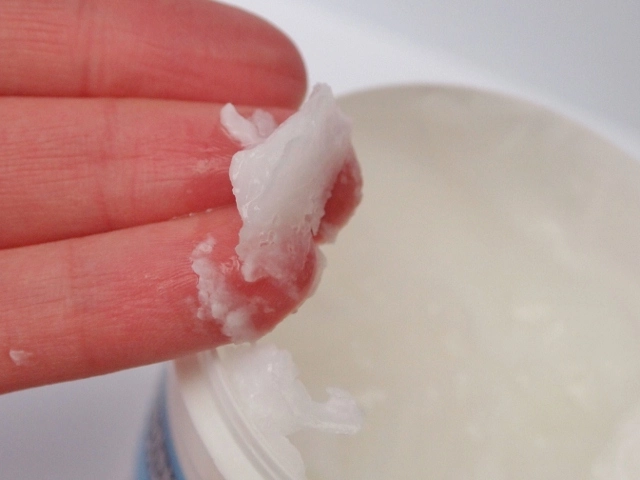 I have been using Emulsifying Ointment at home, instead of soap, for a couple of weeks now, and I am really noticing a difference.  Before, I had really painful, cracked skin between my fingers, so I have been concentrating on massaging the ointment in to these areas, and they are almost completely better now.  I haven't been using this every time I wash my hands, as at other people's houses and in public toilets it isn't always possible, so they probably haven't healed as quick as they could have, but I plan on buying another tub to carry with me at all times which should help!  The 100g tub above cost me a couple of pounds from my local pharmacy, but I've since seen a 500g tub for around the same price, so it really isn't that expensive.
Throughout the day I continue to use unscented, dry skin hand creams as usual, and wear gloves when I'm outside to avoid damage from the cold wind, but the next major stage in my skin care routine for dry hands comes at night, before I go to bed.  My GP advised me to use Vaseline to help soften my skin, but I have found something else which works a treat – Olive Oil!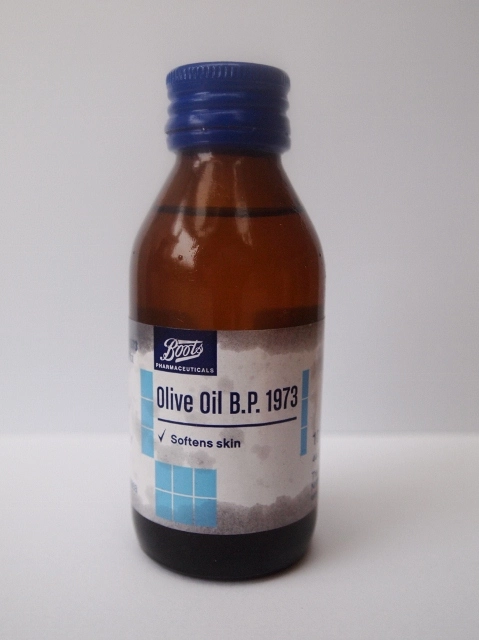 The little bottle of Olive Oil pictured above came from the pharmacy department in Boots, and cost me £1.99.  I've tried to find out whether it's the same as Olive Oil used for cooking, but there are no clear answers online, so I thought I'd play it safe and buy one which said it was good for softening skin.  I'm pretty sure you can't use Extra Virgin though!  Every night before I go to bed, I rub a small amount of this into my hands (about a 5p coin sized amount per hand), focusing on the backs and in between my fingers which are the worst affected areas.  Then, I get my MJ groove on and don a pair of cotton moisturising gloves, which help with the absorption of the oil, and prevent messy bed linen! I got mine from the pound shop, two pairs for £1.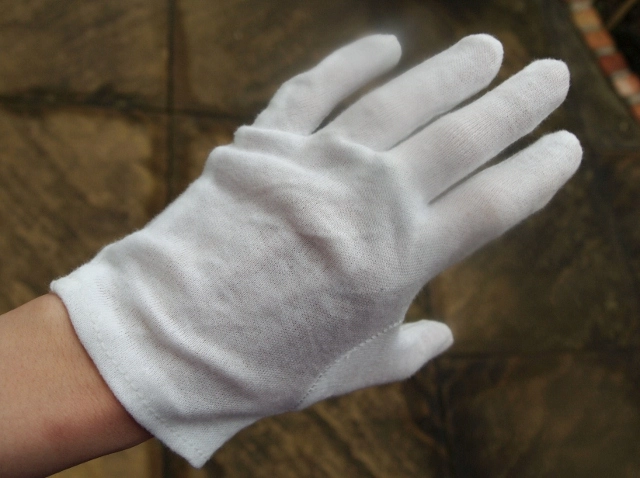 Admittedly, I usually wake up in the morning sans gloves, but by that point the oil has done its job.  Though the oil is far too greasy to use throughout the day as a moisturiser, it is working well as a nightly intense treatment and, along with the Emulsifying Ointment, it has made a clear difference to my skin.  I am now (almost) dry skin-free, my hands no longer crack and bleed, and I just have a few rough patches on my knuckles to shift.  An incredible result from a simple routine!
In sum, all you need to do is…
Use Emulsifying Ointment instead of soap when you wash your hands.
Moisturise with an unscented dry skin hand cream throughout the day.
Wear gloves when out and about to avoid damage from the cold wind.
Use olive oil and moisturising gloves at night.
Will you be trying this routine for yourself?
Naomi x
6
Wonderful women of all shapes and sizes, this little post is aimed at YOU!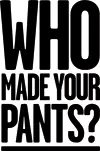 Who Made Your Pants? are a Southampton-based lingerie company who hand-craft amazing, ethical pants for amazing women.  But they're not just any lingerie brand, they're a campaigning lingerie brand, which is what makes them very special.  The company creates rewarding jobs for vulnerable women from all over the world, and gives them a chance to learn useful new skills.  To keep costs low so that they can put more money back in to wages, training, support and advice, Who Made Your Pants? use material sold off by the lingerie industry at the end of the season to make their pants, and they can tell you exactly who made every pair of pants that they sell.
I'm sure you'd all agree that Who Made Your Pants? are an incredible brand, so in order to keep up the good work, WMYP need to keep selling lovely pants to amazing women like you!  There are many different designs and colours of pants available to buy from Who Made Your Pants?, starting at just £12.50 per pair.  So, if you can spare a few pounds, please consider purchasing a pair of pretty panties, not only for yourself but to help the brand and the women who work there!  Also, please pass on the word about Who Made Your Pants? in any way you can (blog post, Twitter, Facebook, through friends), as word of mouth is a powerful tool.
Here are just a few of my favourite pairs of pants from the Who Made Your Pants? website…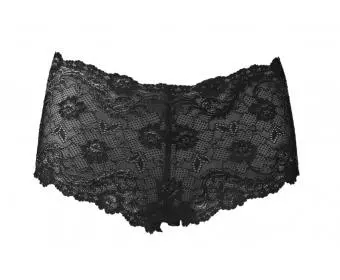 Brilliant Black – £12.50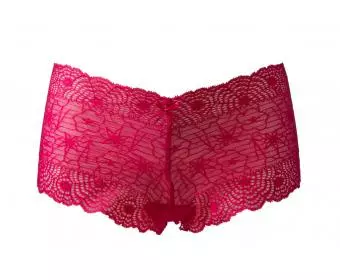 Pirate Pink – £23.00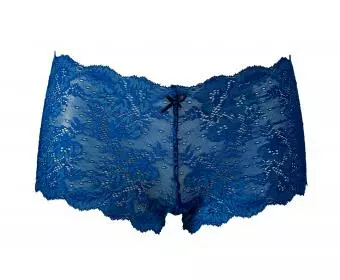 Something Blue – £18.00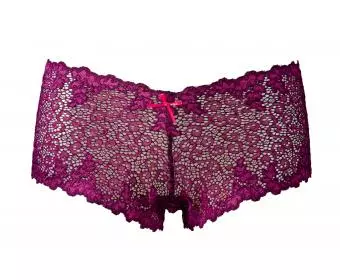 Perfectly Pretty Light Purple – £18.00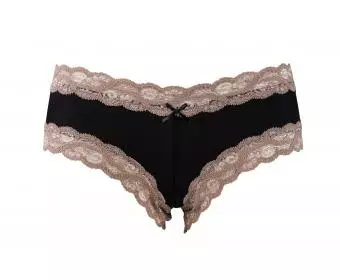 Black and Caramel – £25.00
You can also buy gift sets, gift vouchers and even yearly pant subscriptions!
Thanks for reading, and please don't forget to spread the word about Who Made Your Pants?!
Naomi x
PS. You can also follow Who Made Your Pants? on Twitter and 'Like' them on Facebook!
5
Hi everyone,
Once again I have been very busy lately.  I have my final postgraduate assignment for this year due in on Wednesday so I have been working really hard on that over the last few weeks.  On top of that, there have been birthdays and family emergencies galore this week, leaving very little time for anything else!  So, this is just a quick plea for help from me today, and I hope one or some of you can help me!
Earlier this week I applied nail varnish without putting on a base coat.  I've done this before and my nails were fine, but the nail varnish I used was given to me by somebody who had purchased it whilst on holiday abroad, so it may have had some funny stuff in.  For the first time EVER I have very stained nails

  They're all yellow and the stains cover pretty much all of every nail – it looks horrible!  I was just wondering whether any of you have any hints or tips on how to remove, or at least minimise, stains on nails?  I have looked online and there all sorts of ideas out there, but I want to try something that works!
So, if you've got any tried and tested methods, please leave a comment below.  Thanks so much in advance!  I'll see you all tomorrow with another Montagne Jeunesse review.
Naomi x