Posts tagged
Leicester Lifestyle Bloggers
0
Over the next couple of months I'll be publishing a series of short posts about my 'Summer Saviours' – those absolute essentials that make summer's little niggles that little bit easier to deal with.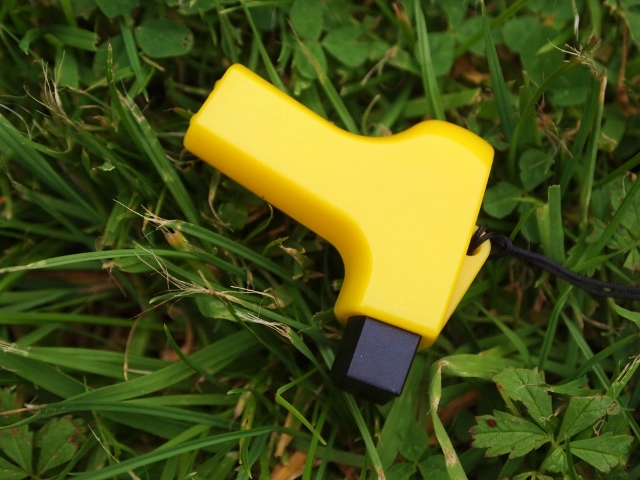 Today's post is about Superdrug's Buzz Off Mosquito Bite Relief, which doesn't leave my side during the summer months.  Unfortunately for me, I am really prone to insect bites at this time of year, especially as I tend to spend a lot of time outdoors in nature.  Mosquitos, spiders, horseflies – you name it, they love me, and boy do their bites itch!  Every time I get bitten I end up with a massive, swollen, red, itchy bite that lasts for weeks and usually scars, and up until this year I hadn't found anything to stop the itch.  I tried pretty much everything on this Wiki; ice packs, hot water, ointments, hot spoons, toothpaste, deodorant.  But nothing worked, until I tried Superdrug's little contraption…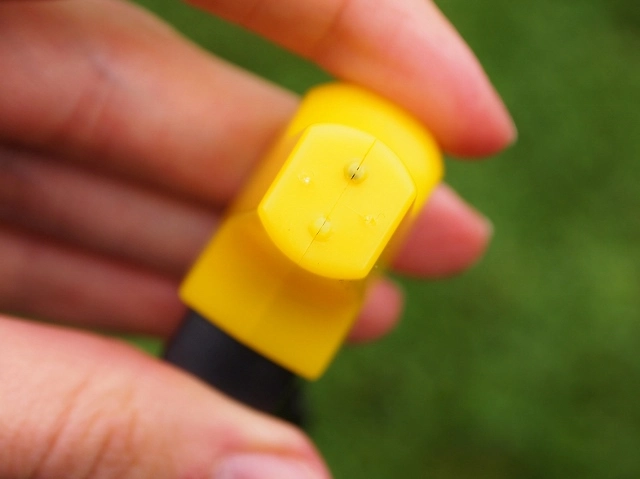 To use the Mosquito Bite Relief, you have to press the end directly onto the bite, and press the button five times to administer five tiny zaps.  It may sound painful, and it does feel slightly uncomfortable, but it's no way near as bad as the discomfort caused by a bite, so it's definitely worth it!  And surprisingly, those little zaps are a miracle cure, as they localise the poison in the bite, and prevent the release of histamine, which causes itching.  It's best to use the Bite Relief as soon as you can after being bitten, and if you do it can even stop the swelling, and it truly works!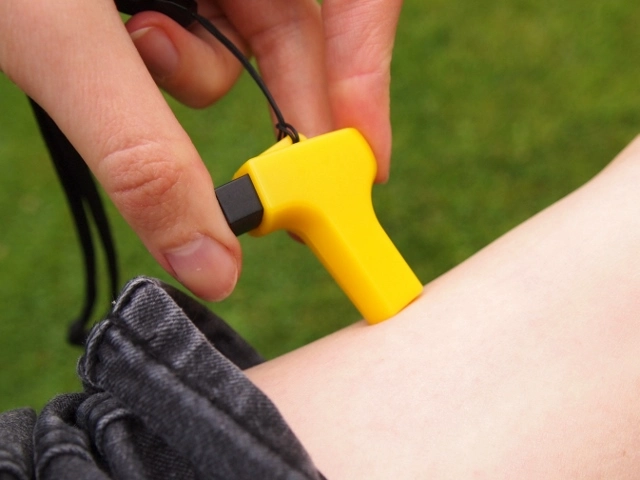 Superdrug's Mosquito Bite Relief can be used on any kind of insect bite, and can treat up to 1000 bites, without the use of batteries.  It's also completely safe, non-allergenic, and free of chemicals, so is perfect for use on any skin type.  I carry mine with me wherever I go, and it's been an absolute blessing.  A summer must at just £4.99, especially if you're going travelling!
Naomi x
*This Superdrug Buzz Off Mosquito Bite Relief was sent to me by Superdrug for review purposes.  All opinions expressed are honest and my own.*
0
There's nothing I love more on a sunny, summery day than to grab some indulgent snacks and head to the park for a relaxing little picnic.  What I don't love, however, is having to lug around a bulky hamper or cool box.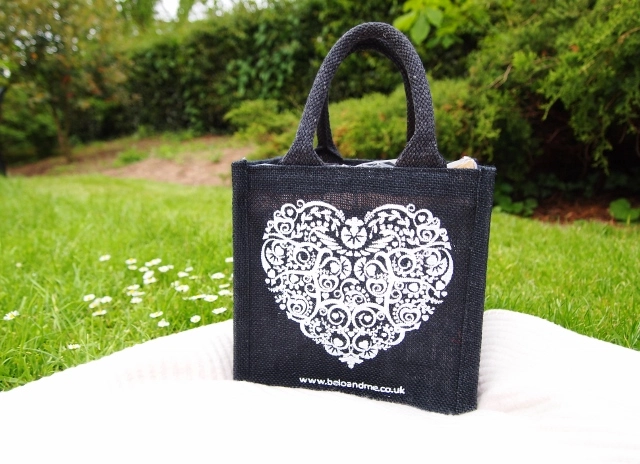 I prefer to use a more compact lunch bag, like this one from Belo & Me.  It may look small, but it can actually hold an impressive amount of food.  Last week I managed to fit in a packet of cheese straws, a pot of pasta salad, a tub of olives and feta cheese, two small bags of pretzels, two cartons of orange juice and two cinnamon swirls.  Oh, and not forgetting the forks and napkins!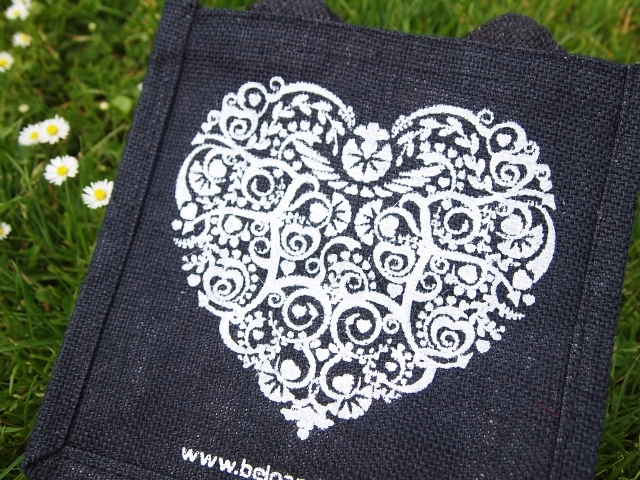 As well as being spacious, Belo & Me lunch bags are sturdy and strong.  They are all made from 100% biodegradable jute so are kind on the environment, hard-wearing, and long-lasting.  They also come in a huge variety of colours and designs, and are just so much more interesting than your average, plain lunch bag! I chose this one as I love the intricacy of the heart print, and the simple yet striking look of white on black. The owls on purple were a close second though.
At £3.90 each for most designs, Belo & Me's bags are incredibly affordable, and not just for lunches! They'd make great storage bags, gift bags, party bags, shopping bags for small shopping trips, and are the ideal size for children too.
Check out Belo & Me's full range here.
Naomi x
*This lunch bag was sent to me by Belo & Me for review purposes. All opinions expressed are honest and my own.*
2
This week, Monday 19th May until Sunday 25th May, is National Vegetarian Week.  All around the country individuals, companies, educational establishments, and communities are taking the challenge to go vegetarian, and in the process are having fun discovering new foods, and learning how to adapt their everyday favourites into easy vegetarian alternatives.  As a vegetarian myself, National Vegetarian Week is something that I completely advocate, and I hope some of you will be taking the challenge too!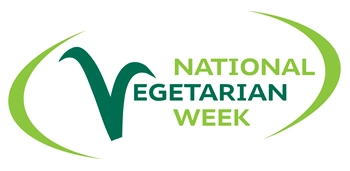 I stopped eating meat, poultry, and food containing gelatine thirteen years ago when I was eleven years old, and a year later, aged twelve, I stopped eating fish.  The thought of mass animal slaughter sickened me, and I just couldn't bring myself to support it anymore, so I made the decision to go veggie.  Luckily I didn't find the transition too difficult, as my mum was very supportive, and to be honest I'd never liked meat anyway, so I didn't (and still don't) miss it at all.  In fact, I disliked meat so much that I was a fairly fussy eater as a child, and becoming vegetarian actually broadened my horizons and encouraged me to try new foods, and ultimately improved my health.
Since then I haven't looked back, and I now spend my days experimenting with new foods and recipe ideas.  I use a lot of Quorn products in my cooking, and will often make traditional meat dishes with Quorn instead of meat, so I never feel like my options are limited.  Halloumi cheese is also an excellent ingredient to use if you want a meaty texture, and is especially great in the summer when grilled or barbecued.  Being vegetarian helps me save money too, as meat alternatives and soya products tend to be cheaper than meat, and you can get quite a few meals out of one packet/bag.  A definite positive when you're on a tight budget!
As those who follow me on Instagram will know, I post a lot of images of my vegetarian creations, so I thought I'd share a few with you, just in case you're taking the veggie challenge and want a bit of inspiration.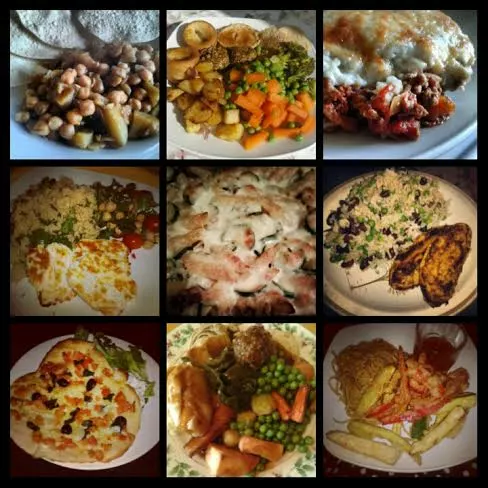 Aubgergine, Potato and Chickpea Curry (Vegan) / Sunday Roast / Quorn Moussaka / Grilled Halloumi with Mint and Coriander Cous Cous, and Tomato and Chickpea Salad / Courgette, Sundried Tomato and Mozzarella Creamy Pasta Bake / Jerk Quorn Chicken with Rice and Peas / Homemade Tomato, Basil and Olive Pizza with Salad / Christmas Dinner / Tempura Vegetables with Noodles and Sweet Chilli Dip
If you're interested in getting involved with National Vegetarian Week, you can visit the official website here, where you can find out more, and download useful literature to help with your quest.  You can also check out what local vegetarian events there are in your area.  I'll personally be visiting one of my favourite vegetarian cafés, who are offering a free dessert with every main course!
Also, keep an eye out later this week for another installment of my Vegetarian Eateries posts!  In the mean time, you can check out Vegetarian Leicester: Lunch, for ideas of where to get a yummy vegetarian lunch in Leicester.
Will you be taking part in National Vegetarian Week?  How are you doing so far?  I'd love to hear your stories!
Naomi x