Posts tagged
Recipes
2
A few weeks ago I spotted a breakfast craze on Instagram of something called overnight oats.  I'd never heard of them before, but they looked delicious and I couldn't wait to give them a go.  Overnight oats is basically just cold porridge, made overnight in the fridge.  All you do is mix one part rolled oats, with one part liquid, sweeten it with whatever you choose, then leave it in the fridge overnight to do its thing.  The oats absorb the liquid, and in the morning you're left with plump, moist oats that are ready to eat without any cooking.  You can then top it with whatever you want, and enjoy.  My basic recipe for one person is half a cup of oats mixed with half a cup of semi-skimmed milk, but I've seen people use juice and nut milks too.  Also, if you prefer your oats wetter or drier, you can add more or less liquid accordingly.
My favourite thing about overnight oats is how experimental you can get with them.  I've had oats almost every day this week, but each bowl has had a different topping, which has stopped me getting bored of my breakfasts.  They're also really filling, and where I'd usually be feeling hungry by about 10:30am, I've been full until lunch, which for me is a big thing!
Here are a few of my favourite toppings so far…
Caramel Banana Crunch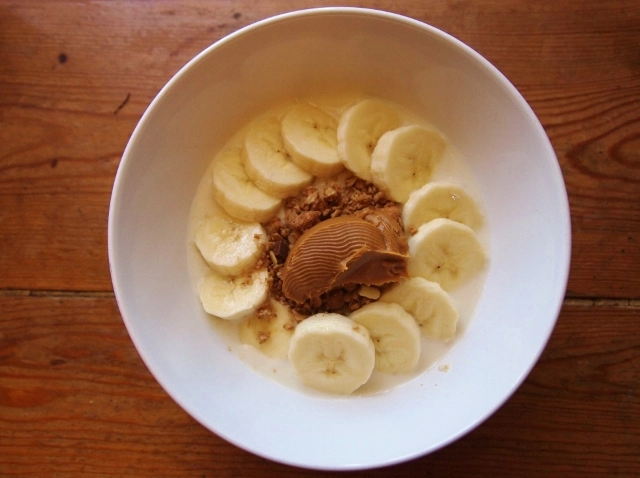 Sweetened with: 1 teaspoon of sugar.
Topped with: Half a large banana, Lotus Caramel Biscuit spread, and granola.
Fruity Yoghurt and Blueberries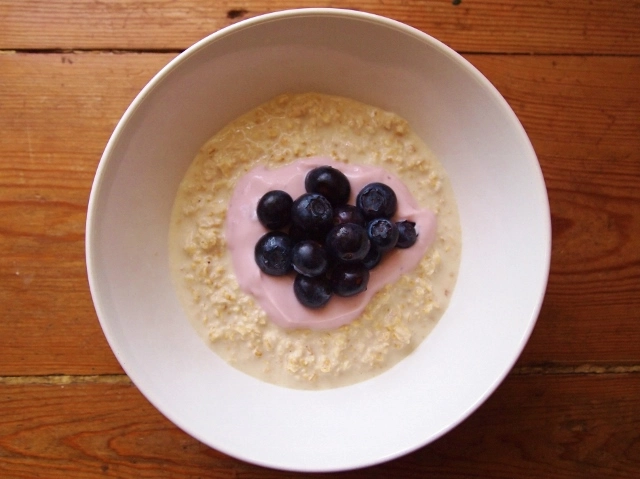 Sweetened with: 1 tablespoon of raspberry, cranberry, and blueberry yoghurt.
Topped with: Raspberry, cranberry, and blueberry yoghurt, and a handful of blueberries.
Choco Banana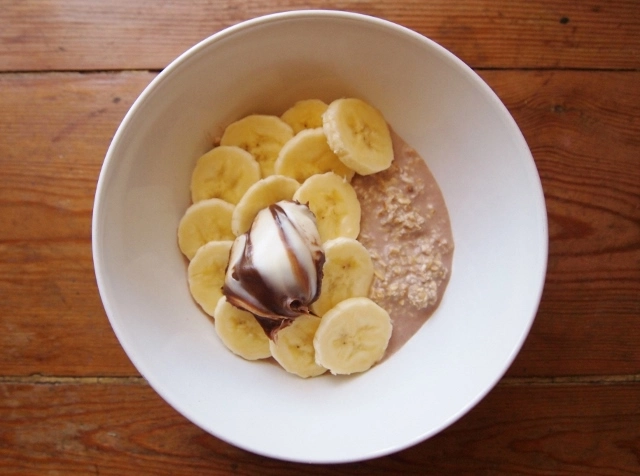 Sweetened with: 1 teaspoon of cocoa powder.
Topped with: Half a large banana, and milk and white chocolate spread.
Strawberry Coconut Crunch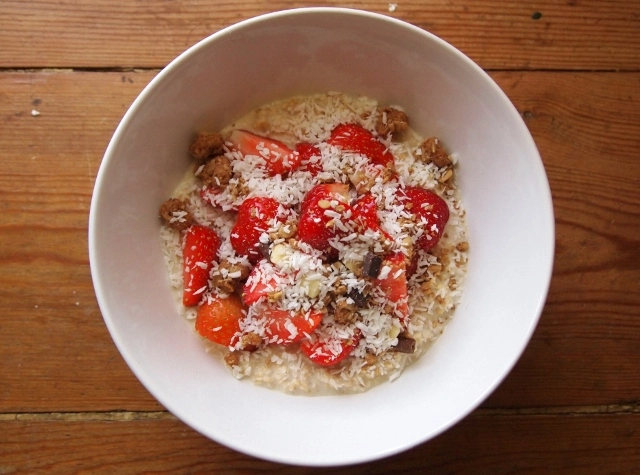 Sweetened with: Half a teaspoon of vanilla extract.
Topped with: Chopped strawberries, granola, and desiccated coconut.
I have quite a few toppings planned for future overnight oats too, including maple syrup and chopped pecan nuts, apple and cinnamon, and even Oreo biscuits and peanut butter.  Definitely more interesting than Cornflakes!
Have you ever tried overnight oats?  If so, I'd love to hear your recipe ideas!
Naomi x
2
This week, Monday 19th May until Sunday 25th May, is National Vegetarian Week.  All around the country individuals, companies, educational establishments, and communities are taking the challenge to go vegetarian, and in the process are having fun discovering new foods, and learning how to adapt their everyday favourites into easy vegetarian alternatives.  As a vegetarian myself, National Vegetarian Week is something that I completely advocate, and I hope some of you will be taking the challenge too!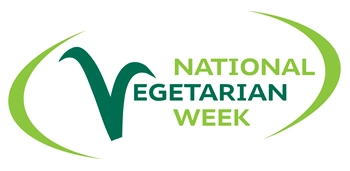 I stopped eating meat, poultry, and food containing gelatine thirteen years ago when I was eleven years old, and a year later, aged twelve, I stopped eating fish.  The thought of mass animal slaughter sickened me, and I just couldn't bring myself to support it anymore, so I made the decision to go veggie.  Luckily I didn't find the transition too difficult, as my mum was very supportive, and to be honest I'd never liked meat anyway, so I didn't (and still don't) miss it at all.  In fact, I disliked meat so much that I was a fairly fussy eater as a child, and becoming vegetarian actually broadened my horizons and encouraged me to try new foods, and ultimately improved my health.
Since then I haven't looked back, and I now spend my days experimenting with new foods and recipe ideas.  I use a lot of Quorn products in my cooking, and will often make traditional meat dishes with Quorn instead of meat, so I never feel like my options are limited.  Halloumi cheese is also an excellent ingredient to use if you want a meaty texture, and is especially great in the summer when grilled or barbecued.  Being vegetarian helps me save money too, as meat alternatives and soya products tend to be cheaper than meat, and you can get quite a few meals out of one packet/bag.  A definite positive when you're on a tight budget!
As those who follow me on Instagram will know, I post a lot of images of my vegetarian creations, so I thought I'd share a few with you, just in case you're taking the veggie challenge and want a bit of inspiration.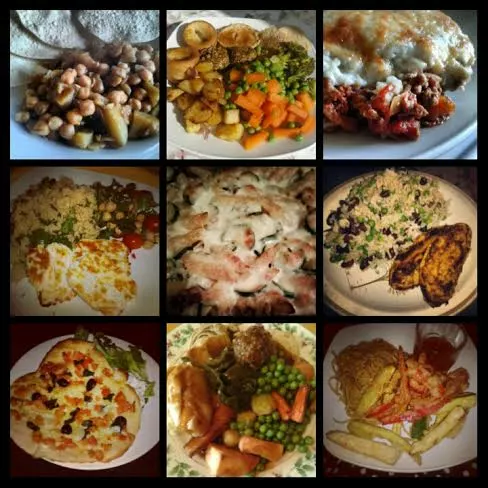 Aubgergine, Potato and Chickpea Curry (Vegan) / Sunday Roast / Quorn Moussaka / Grilled Halloumi with Mint and Coriander Cous Cous, and Tomato and Chickpea Salad / Courgette, Sundried Tomato and Mozzarella Creamy Pasta Bake / Jerk Quorn Chicken with Rice and Peas / Homemade Tomato, Basil and Olive Pizza with Salad / Christmas Dinner / Tempura Vegetables with Noodles and Sweet Chilli Dip
If you're interested in getting involved with National Vegetarian Week, you can visit the official website here, where you can find out more, and download useful literature to help with your quest.  You can also check out what local vegetarian events there are in your area.  I'll personally be visiting one of my favourite vegetarian cafés, who are offering a free dessert with every main course!
Also, keep an eye out later this week for another installment of my Vegetarian Eateries posts!  In the mean time, you can check out Vegetarian Leicester: Lunch, for ideas of where to get a yummy vegetarian lunch in Leicester.
Will you be taking part in National Vegetarian Week?  How are you doing so far?  I'd love to hear your stories!
Naomi x