Posts tagged
Leicester Food Bloggers
1
It's been a while since I last reviewed a Degustabox, so today I thought I'd share with you my thoughts on the Winter edition.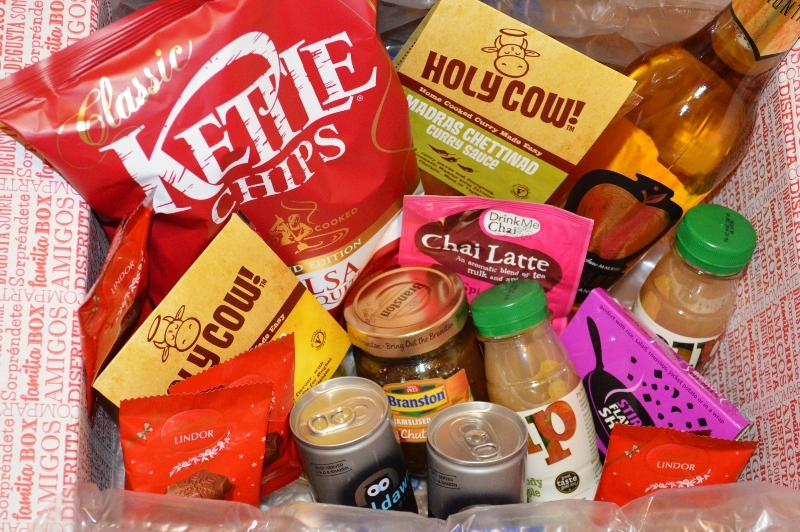 The Winter Degustabox, received in November, included eight brands, and fifteen individual items, with a combined value of £20.94.  Each Degustabox costs £12.99, so this one saves you almost £8.00.
Lindt My Melting Moment (RRP £0.65 each)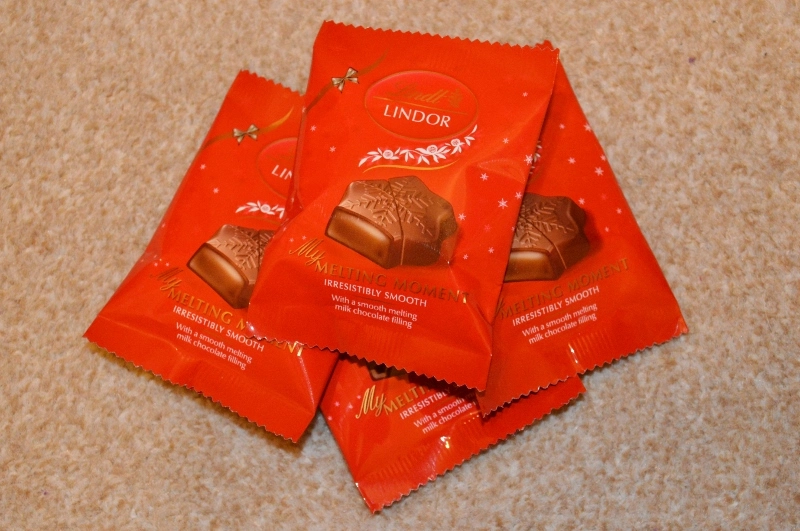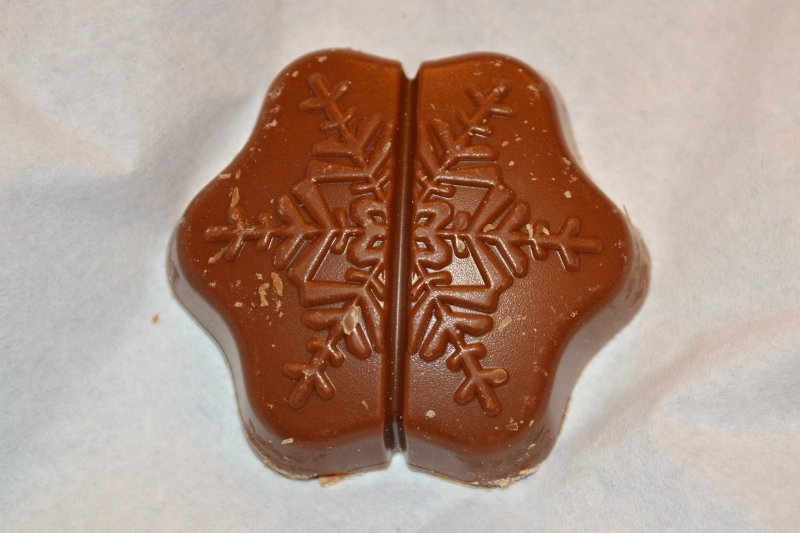 Once again I was pleased to see a Lindt Lindor treat in the box, this time in the form of five Melting Moments.  As usual, they taste delicious, are a good size, and have the same smooth and creamy texture that I love from Lindor.  They look great too, with a lovely snowflake shape and pattern.  One thing disappoints me though…  Considering this is a Christmas treat, I would have liked to see Lindor incorporate a festive flavour.  Ginger perhaps, or cinnamon, or even mincemeat!
Kent's Kitchen BBQ Flavour Shots (RRP £1.85)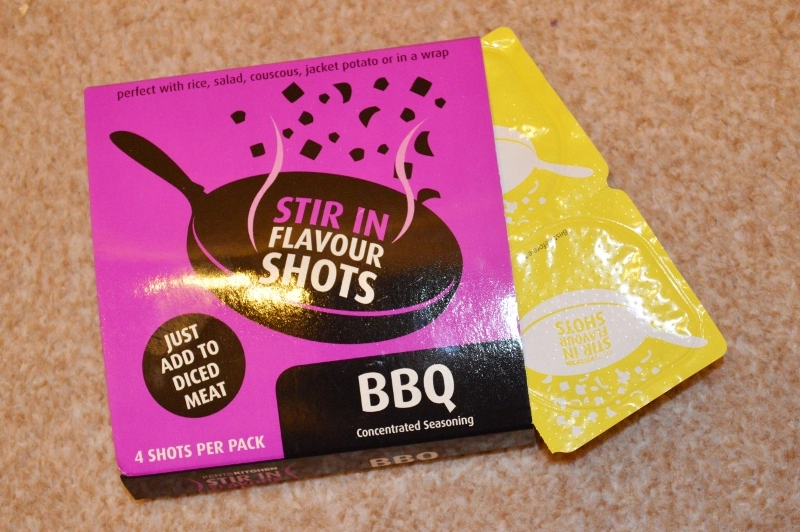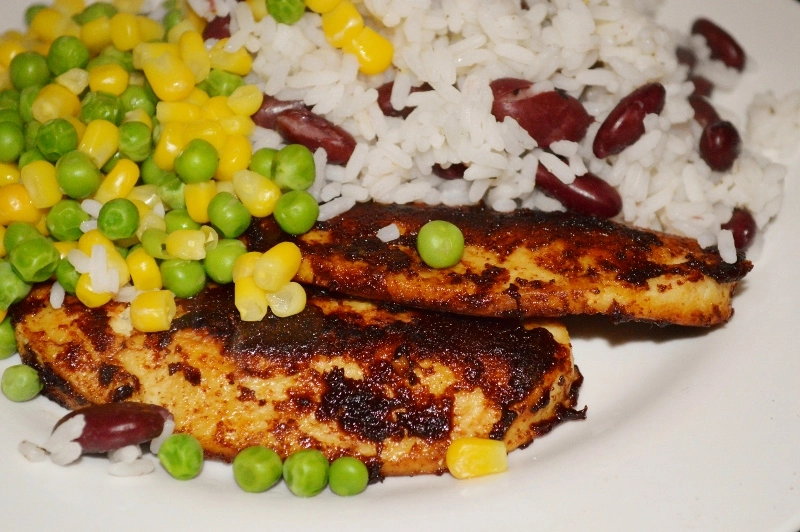 These BBQ Flavour Shots by Kent's Kitchen are one of my favourite items in the box this month.  The pack consists of four little pots of concentrated seasoning, which just needs to be stirred into meat a minute or two before serving.  I've used a couple of these so far, both with Quorn fillets, served them with rice, kidney beans and veg, and they are delicious.  The BBQ seasoning is intense, with a smoky but sweet flavour.  They make for such a quick and easy meal too, which is just what I want after a long day at work.  At £1.85 I'd definitely buy these again, and I'd like to try the other flavours too.
Cool Dawn Recovery Drinks (RRP £1.49 each)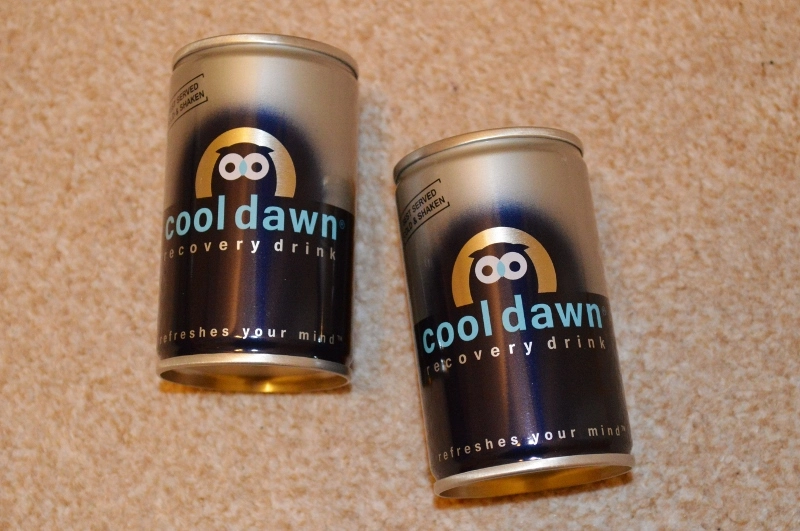 I'm not much of a drinker, so I haven't actually tried these Cool Dawn Recovery drinks.  They're herbal detox drinks which are supposed to prevent and cure hangovers, by drinking one before bed, and one in the morning.  They aren't carbonated, and contain no stimulant ingredients, and though the citrus and liquorice flavour sounds intriguing, I'm not sure it's a combination I'd enjoy the morning after a night of drinking!
Montano Cider (RRP £2.79)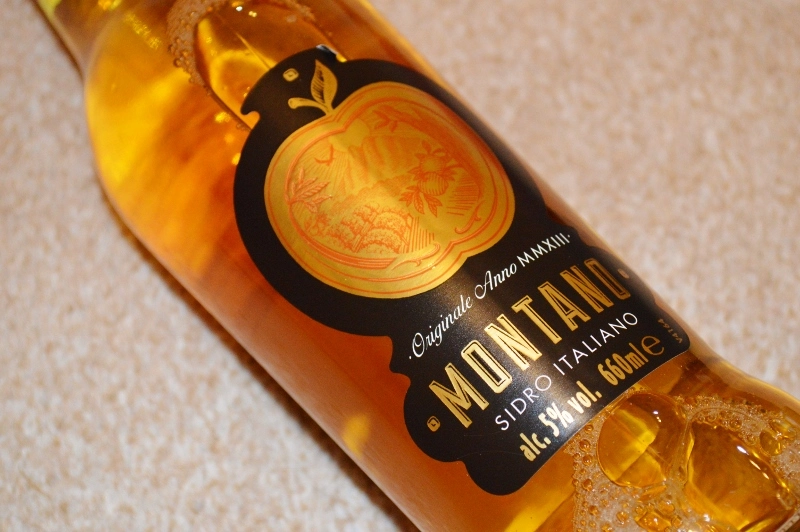 Montano Cider is an Italian cider made from apples grown in the foothills of the dolomites.  Apparently, 'these orchards are the highest in Europe enjoying fresh mountain air and over 300 days of sunshine each year.  The result is a golden, elegantly sparkling, medium-dry cider with a refreshing, crisp finish'.  Sounds wonderful, doesn't it?  I'm not the biggest fan of cider, but this one sounds that little bit more refined, so I may give it a go when the time is right.
Kettle Salsa & Mesquite Chips (RRP £2.19)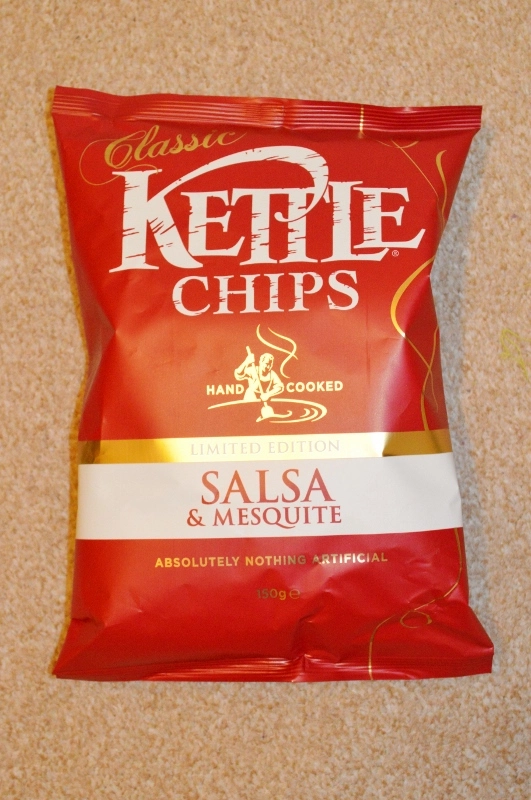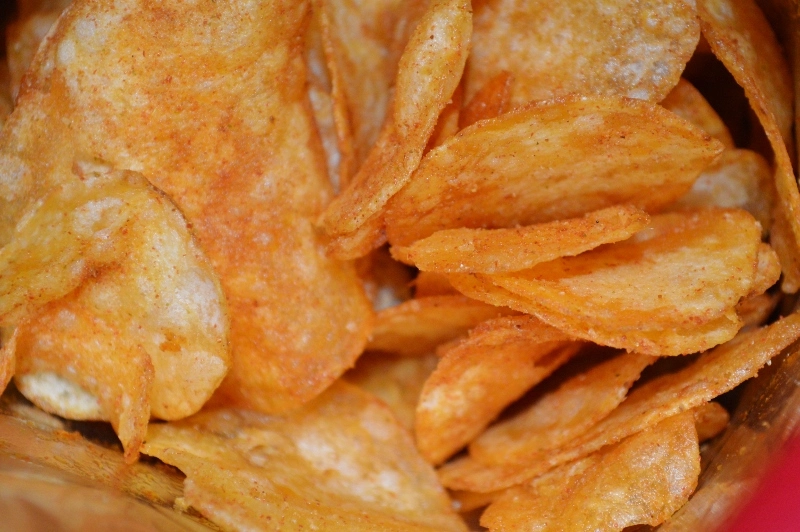 Kettle reintroduced two old favourites as a limited edition over Christmas – Stilton & Port, and Salsa & Mesquite, which is the flavour I received in my box.  This was one of the original Kettle flavours way back in 1988, so it was nice to try a blast from the past.  As you'd expect from Kettle, the chips themselves are thickly cut, pleasantly crunchy, and the flavour is strong.  The salsa flavour shines through, and tastes very authentic, which makes these crisps oddly refreshing, if that's even possible!
Pip Organic Cloudy Apple Juice (RRP £1.50 each)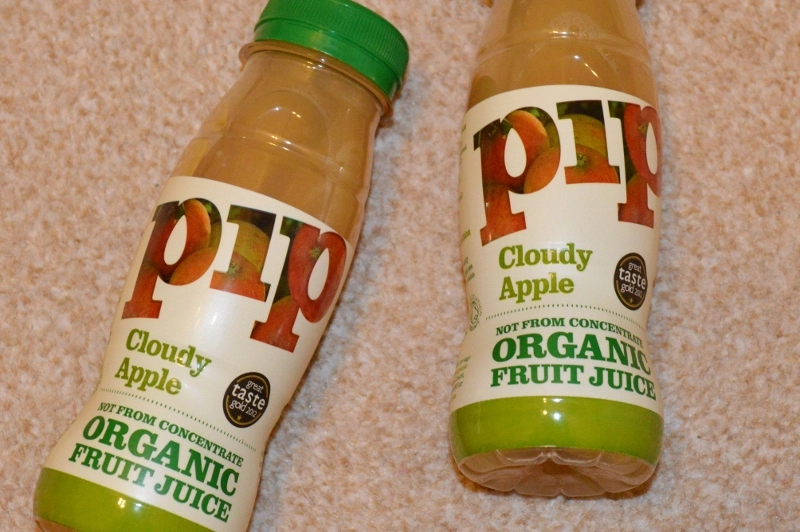 Pip Organic is a family run company based in London, which specialises in organic juices and smoothies.  In my box I received two small bottles of Cloudy Apple juice, which are the perfect size for lunch boxes.  The juice is made from 100% fruit, with no added sugar, water, preservatives or additives, and it shows.  The juice is thick, and has the sweet, sharp flavour that you get when eating an apple – very different to your bog standard supermarket juice.  However, at £1.50 for a small bottle, they seem rather expensive, and I'm not sure I'd pay that myself.
Branston Caramelised Onion Chutney (RRP £1.50)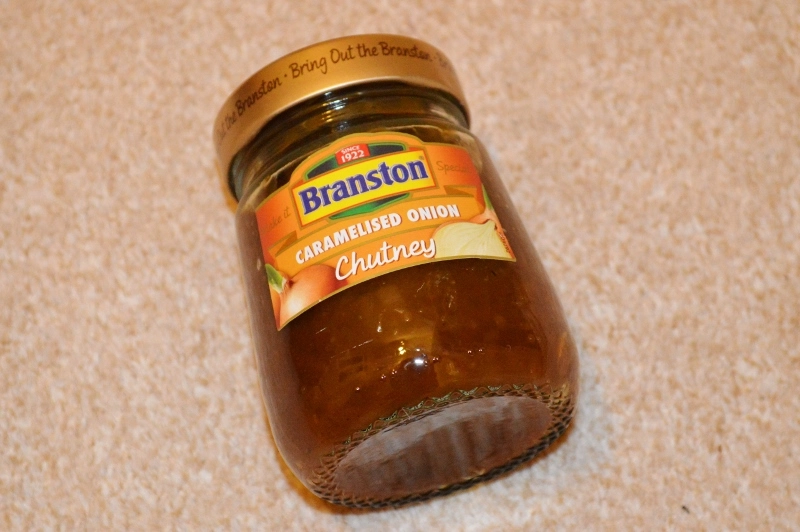 I planned on saving this new Branston Caramelised Onion Chutney for Christmas, but I ended up using it for packed lunches instead.  The chutney has a lovely sweetness to it that goes well with a variety of cheeses.  I tried it with a subtle, creamy Double Gloucester, and a strong, sharp Cheddar, and it complimented both.  I have plans for this chutney as I want to use it in tartlets with goats cheese, so check back in the future for a recipe post!
Holy Cow! Curry Sauces (RRP £1.69 each)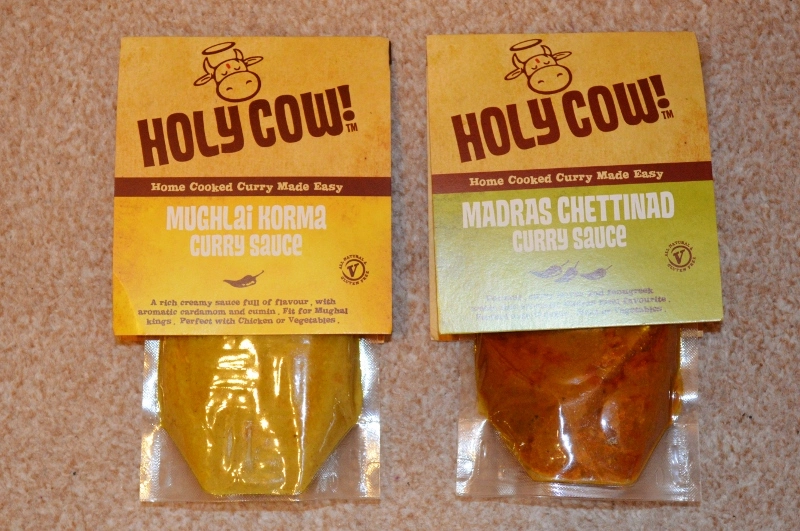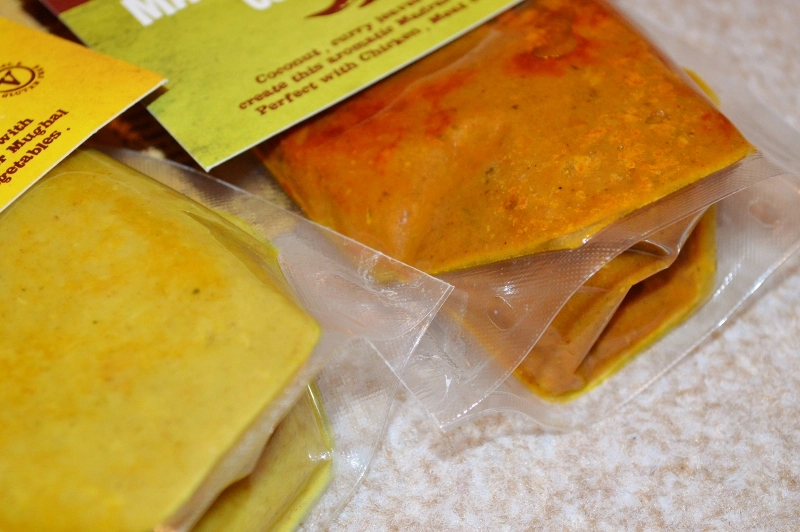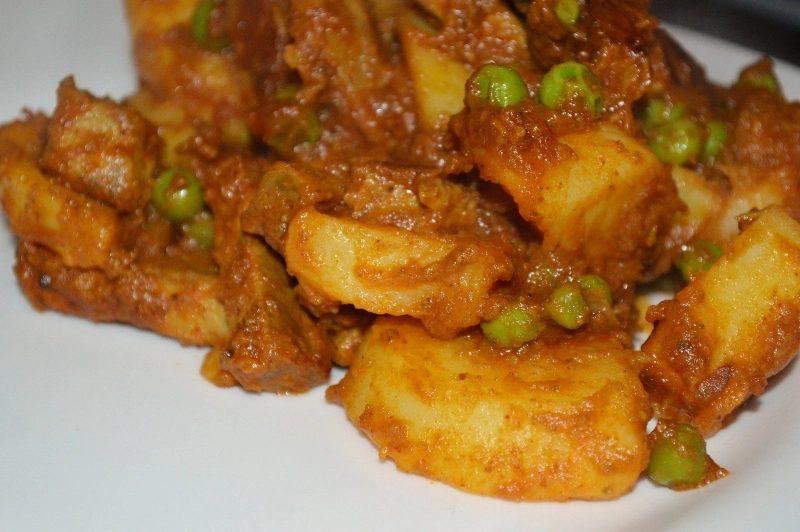 Last but not least I received two Holy Cow! Curry Sauces – a Mughlai Korma, and a Madras Chettinad.  I'm yet to use the Korma, but I tried the Madras and it was incredibly tasty.  The sauce has a tomato base, but it's the coconut, curry leaves and fenugreek that gives it a unique flavour.  The sauce is very hot, but the combination of the Indian spices with the coconut is out of this world.  It's really easy to use too – just snip open the packet and pour into the pan with your meat and veg a few minutes before serving!
Overall, the Winter box is another impressive offering from Degustabox.  If you'd like to try Degustabox yourself, you can get £3.00 off your first box using the code 'XI4CK'.
Check back soon for my review of the December Degustabox!
Naomi x
PS. You can check out the rest of my Degustabox reviews here.
*This Winter Degustabox was sent to me by Degustabox for review purposes.  All opinions expressed are honest and my own.*