Posts tagged
Lilac
3
I've been wanting Illamasqua's Speckled nail polishes ever since they were released, but at £14.50 each I just couldn't justify buying them.  Then, whilst queueing in Primark at the weekend, I spotted this Spotty nail polish, which is a dupe of Illamasqua's Speckle – their discontinued speckled lilac shade.  And the best part?  Primark's Spotty was discounted from £2 to just £1!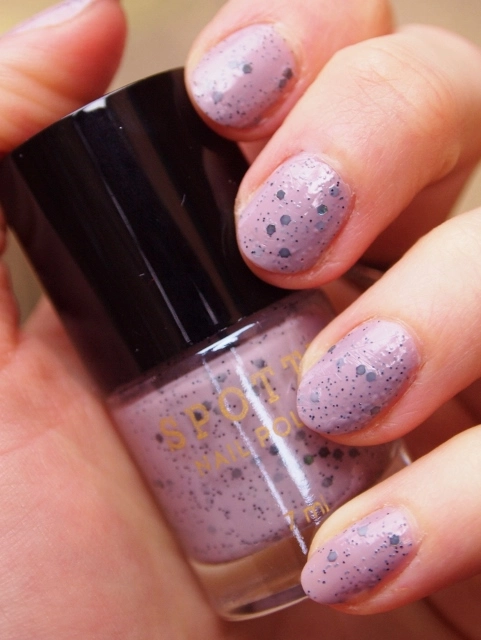 The polish has a creme base, and is crammed full of black glitter and micro glitter, which in the right light has a beautiful holographic sheen.  The overall finish reminds me of a Cadbury Mini Egg, which is perfect for Spring and the run up to Easter!  The polish has a smooth consistency and applies evenly, giving opaque coverage in two coats, but it takes a while to dry.  Not ideal, but not really a problem if you're not in a rush.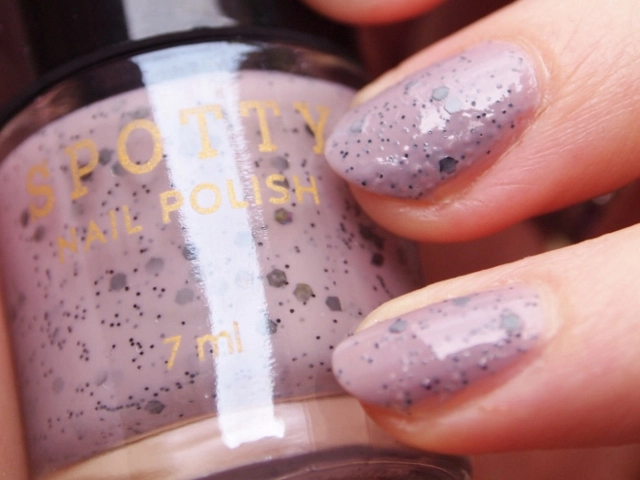 My only issue with the polish is that, when I first used it, lots of little air bubbles got trapped underneath (as you can see above), so it looked and felt a bit lumpy.  It could've been due to the base coat I used though, so next time I'll give it a miss to see if it makes a difference.
In terms of staying power, I wore this for three days before removing it, and by that point it had barely chipped at all.  I imagine it would last for almost a week before starting to look scruffy.
Overall, this is a lovely, pretty polish, and I'm so pleased I finally have a speckled polish in my collection.  I just wish I'd picked up the other shades too!
What do you think of my bargain find?
Naomi x