Posts tagged
Illamasqua
2
I bought this lipgloss from Illamasqua's summer sale back in July, and promised in my unboxing post that I would review it.  So, after almost two months, I thought I would share my thoughts on it.  In all honestly I haven't worn it very many times yet as I have been saving it for best, but I have used it enough to be qualified to talk about it!
On first impressions the lipgloss is pleasing to the eye as it comes in Illamasqua's signature black packaging, which I always think looks very classy and luxurious.  The lipgloss tube itself is rounded at the application end and tapered at the other, which is also quite appealing.  The lid clicks on, rather than screws on, and the gloss applies by squeezing the tube, rather than with a brush.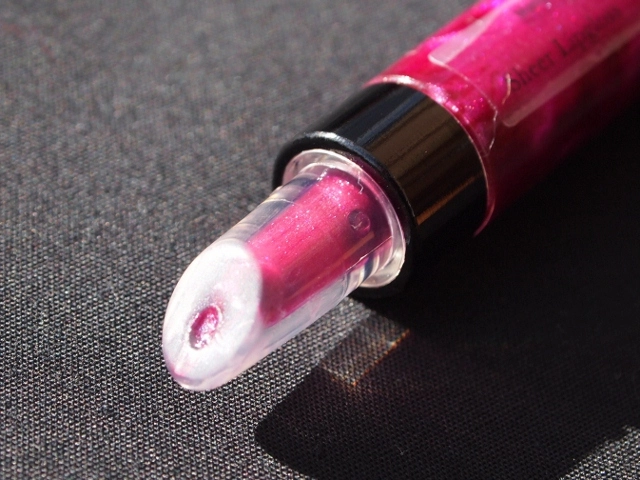 I have to say, I'm not too keen on this type of applicator as Illamasqua's gloss tubes are quite stiff, so it can be difficult to get much product out of the hole.  Also, I find that squeezy application can be a lot messier than using a brush as it's harder to get even coverage and neat edges.
The formula of the gloss is fairly good, however.  It's a little bit sticky, but luckily not too thick so it doesn't feel heavy or cloying on the lips.  It has a light fruity scent and flavour, almost like raspberry sweets, which reminds me of the colourful ice pole lollipops I used to eat as a child.  I know some people don't appreciate being able to smell and taste their make up, but this is so delicate I actually really like it.
I don't own many higher-end lipglosses so I don't have much to compare Illamasqua's to, but Tantrum lasts a surprisingly long time on the lips.  I applied it earlier today before having a drink and a snack and it looked exactly the same after as it did before, and continued to do so for a couple of hours.  The same can't be said of some of my cheaper glosses!  Although, it is still outdone by my favourite gloss of all time – Avon's Glazewear Lip Gloss.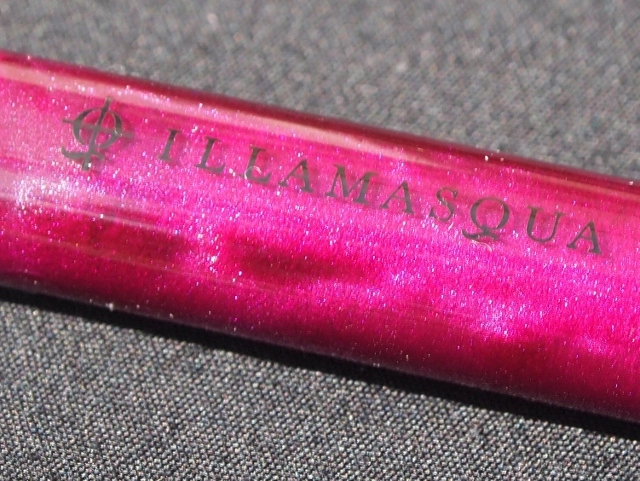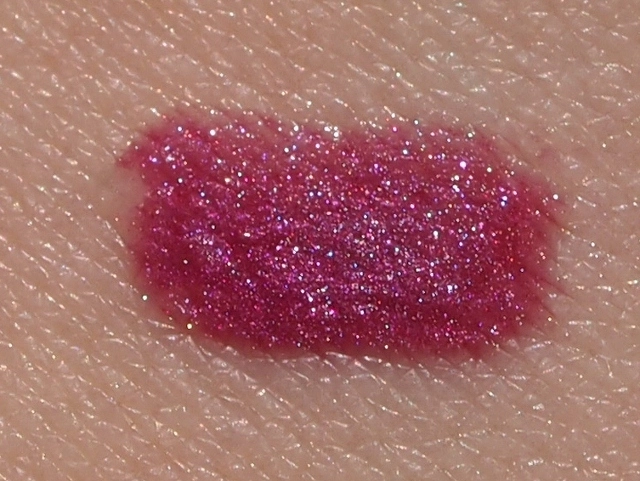 On Illamasqua's website Tantrum is described as 'a deep berry pink' colour, and looks dark purple in their photographs.  However, as you can see above, it is a lot pinker in reality.  I am a fan of pink so I don't mind, but I was quite surprised by the difference in colour when I first received it.  However, the glittery particles in the gloss have a silvery blue hue which is what gives the gloss its purple shine.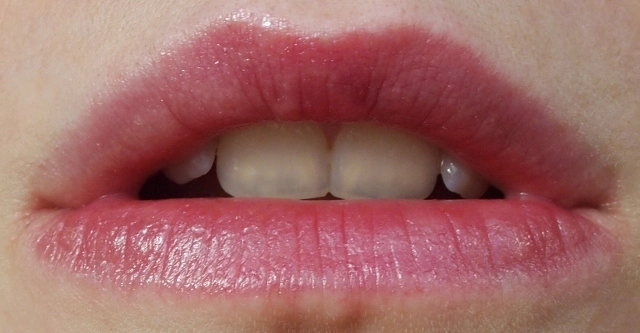 Since the gloss is sheer, the colour doesn't translate as boldly onto the lips as it looks in the tube, but it is there subtly and it has a nice shimmer finish.  It can easily be built up to achieve a more striking look, and it makes a nice top layer over matte lipstick for a strong shine.
Tantrum was £7.50 for a 7ml tube in Illamasqua's sale when I bought it, which is a decent price, but at £14.00 full price I'm not sure I would pay it.  I do like this gloss and it is a good quality product, but it isn't especially outstanding.  I've used countless glosses in the past which were worse than this one, but I've also used many better ones, which were also cheaper.  I'm glad I have it in my collection though, and I'd still like to try Illamasqua's lipsticks out for size.
What are your thoughts on Illamasqua's Lipglosses?  If you want to try them for yourself, you can find them here.
Naomi x