Posts tagged
Overnight Oats Recipes
2
A few weeks ago I spotted a breakfast craze on Instagram of something called overnight oats.  I'd never heard of them before, but they looked delicious and I couldn't wait to give them a go.  Overnight oats is basically just cold porridge, made overnight in the fridge.  All you do is mix one part rolled oats, with one part liquid, sweeten it with whatever you choose, then leave it in the fridge overnight to do its thing.  The oats absorb the liquid, and in the morning you're left with plump, moist oats that are ready to eat without any cooking.  You can then top it with whatever you want, and enjoy.  My basic recipe for one person is half a cup of oats mixed with half a cup of semi-skimmed milk, but I've seen people use juice and nut milks too.  Also, if you prefer your oats wetter or drier, you can add more or less liquid accordingly.
My favourite thing about overnight oats is how experimental you can get with them.  I've had oats almost every day this week, but each bowl has had a different topping, which has stopped me getting bored of my breakfasts.  They're also really filling, and where I'd usually be feeling hungry by about 10:30am, I've been full until lunch, which for me is a big thing!
Here are a few of my favourite toppings so far…
Caramel Banana Crunch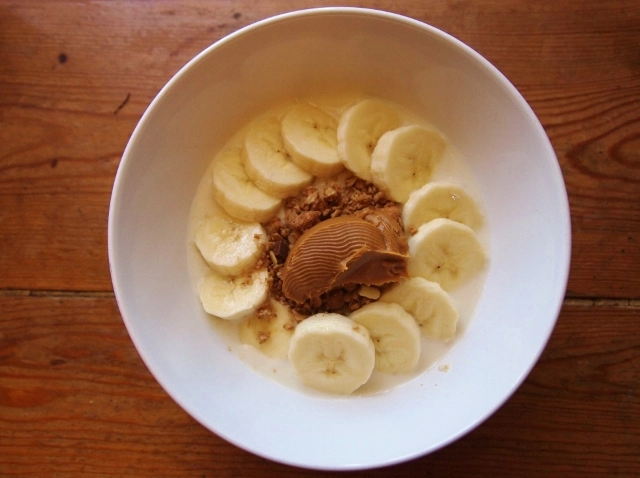 Sweetened with: 1 teaspoon of sugar.
Topped with: Half a large banana, Lotus Caramel Biscuit spread, and granola.
Fruity Yoghurt and Blueberries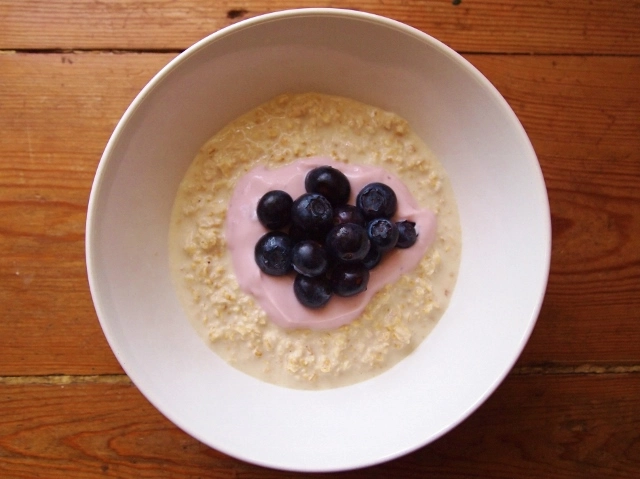 Sweetened with: 1 tablespoon of raspberry, cranberry, and blueberry yoghurt.
Topped with: Raspberry, cranberry, and blueberry yoghurt, and a handful of blueberries.
Choco Banana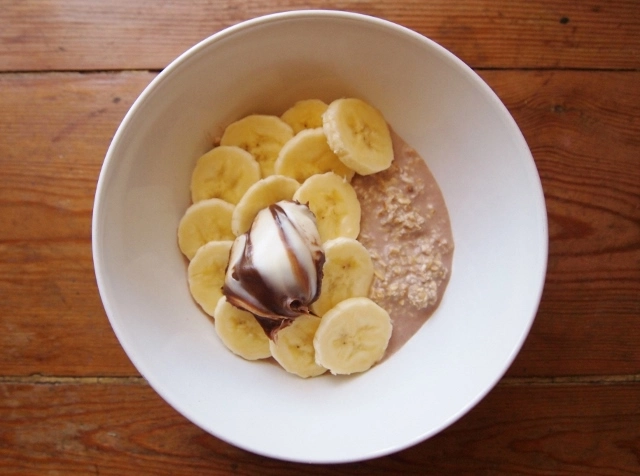 Sweetened with: 1 teaspoon of cocoa powder.
Topped with: Half a large banana, and milk and white chocolate spread.
Strawberry Coconut Crunch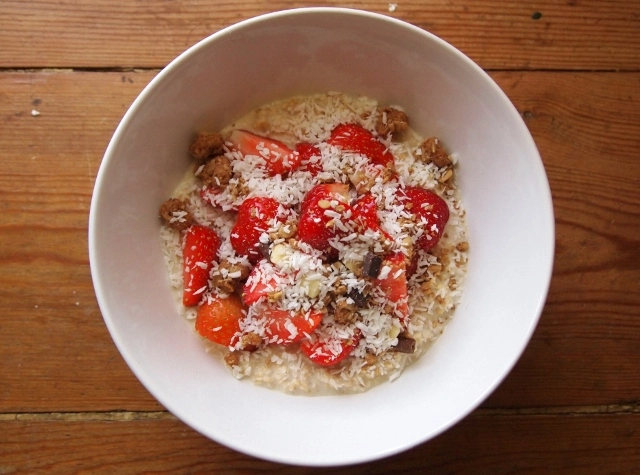 Sweetened with: Half a teaspoon of vanilla extract.
Topped with: Chopped strawberries, granola, and desiccated coconut.
I have quite a few toppings planned for future overnight oats too, including maple syrup and chopped pecan nuts, apple and cinnamon, and even Oreo biscuits and peanut butter.  Definitely more interesting than Cornflakes!
Have you ever tried overnight oats?  If so, I'd love to hear your recipe ideas!
Naomi x