Posts tagged
Smokey Eyes
6
Happy Easter everyone!  I hope you're all enjoying the bank holiday.  Yesterday was my friend's birthday, and to celebrate a small group of us went for a Mexican meal before going to one of my favourite bars in town.  For some reason I struggled to find something to wear, so I decided to keep it simple with smokey eyes, nude lips, monochrome stripes, a few stackable bracelets and one of my favourite necklaces that I don't wear often enough.  Considering it was a last minute job, I was pretty pleased with last night's look, and here it is…
Face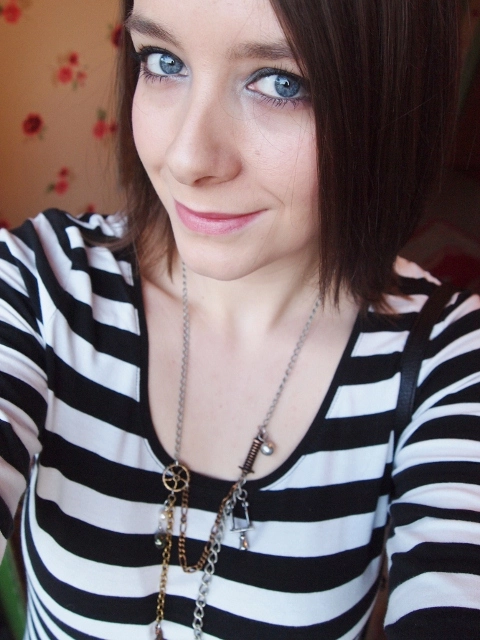 Products Used:
Inikia Organic Certified Liquid Foundation in Cream
Colortrend Perfect and Hide Concealer in Light
MUA Matte Perfect Loose Powder
17 Smokey Eye Palette
Models Own Kohl Eyeliner in Black
MUA Pro Gel Eyeliner in Underground
Avon SuperMagnify Mascara in Black
Lipstick Queen Saint Sheer Lipstick in Bright Natural
Outfit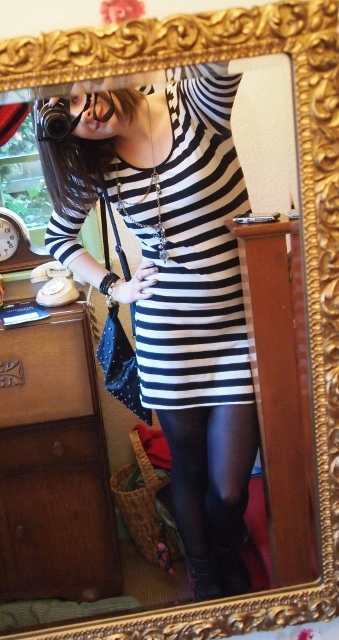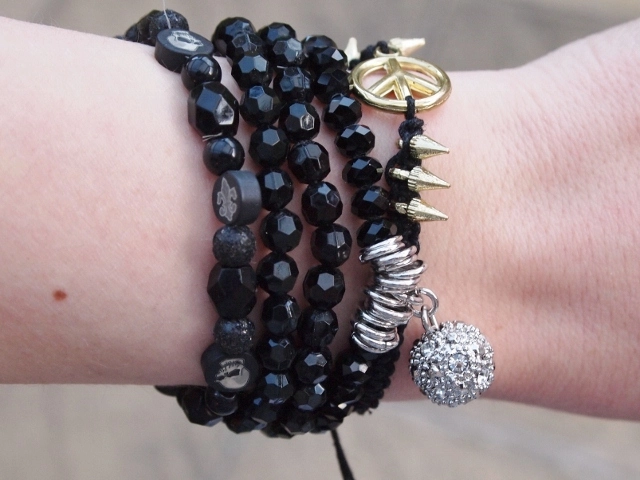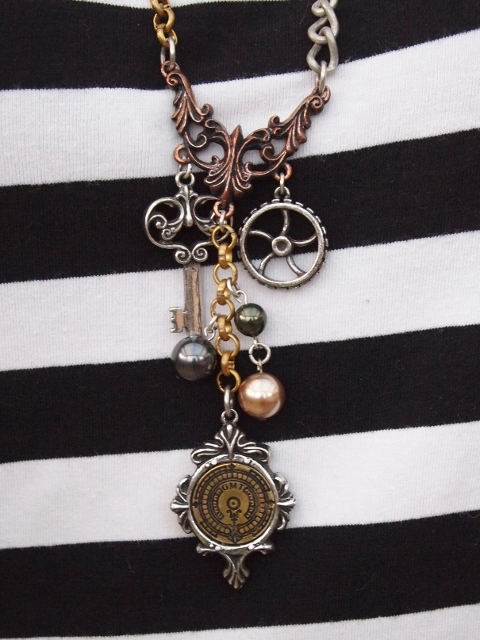 Dress, Tights, Bag – Primark
Boots – Deichmann
Necklace – Alchemy
Bracelets – Thrifted, Primark, Celliana
What did you do with your Easter weekend?
Naomi x
3
I've put together a simple step-by-step guide on how to create a classic smoky eyed look.   Many women have their reservations about smoky eyes, as such a dramatic look can be quite daunting to apply and wear, especially as any mistakes made with dark make up tend to show up more.  This smoky style, however, is more refined and can be worn day or night, and most importantly is so easy to do!  Unfortunately, I had finished applying my make up before I decided to blog a tutorial so I don't have any photographs of each stage, but the application is so easy you won't really need them!

How to create Classic Smoky Eyes
Using a soft brush, apply a soft grey shadow to the eyelid, up to the eye socket.  Apply a little extra to the inside corner.  I used two shadows at this stage (a very pale grey and a slightly darker grey) to achieve my desired shade.
Using a dark grey shadow, apply an angular c-shape to the outside corner of the eye, going into the eye socket and along the top lash line.  Also apply a thin line of the dark grey colour along your lower lash line.
With a clean brush, blend the two colours together.  Repeat the process again for a longer lasting look.
Generously line your water line with the black kajal stick, corner to corner, top and bottom.
Finally, layer your eyelashes with black mascara.
Remove any excess or fallen make up with the clean brush and there you have it!  Smoky eyes in a matter of minutes.