Posts tagged
Stripes
16
A little while ago I bought some striping tape from eBay and I created a sporty look to celebrate my favourite rugby team reaching the premiership final.  I promised that I would put together some tips on how to use striping tape, so today I thought I'd do my first tape tutorial!  These rainbow stripes don't use striping tape in the most conventional way, but it still looks really great.  The white pattern on my nail in the photo below is just a reflection, in case you were wondering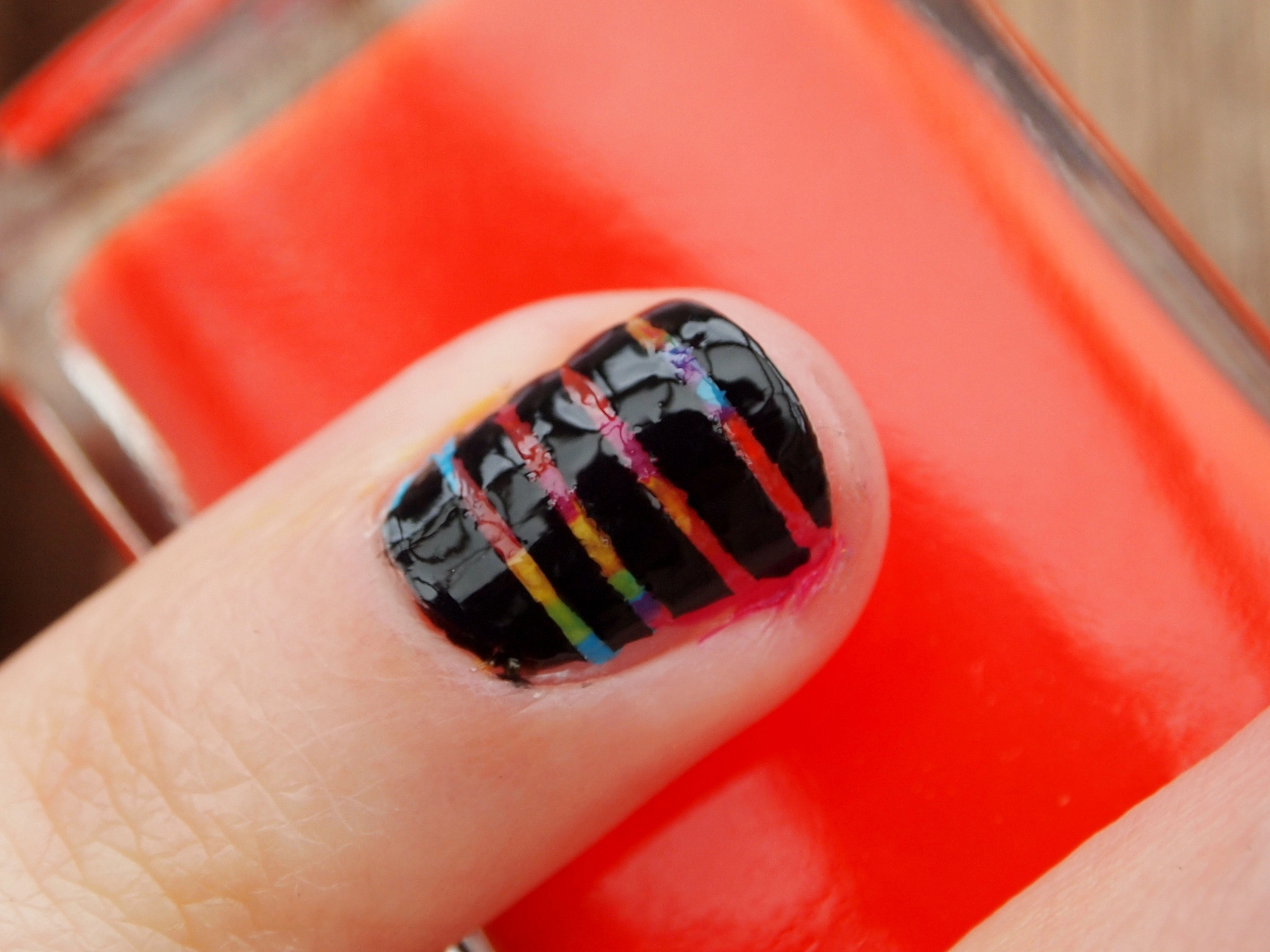 To create this look, you will need the following…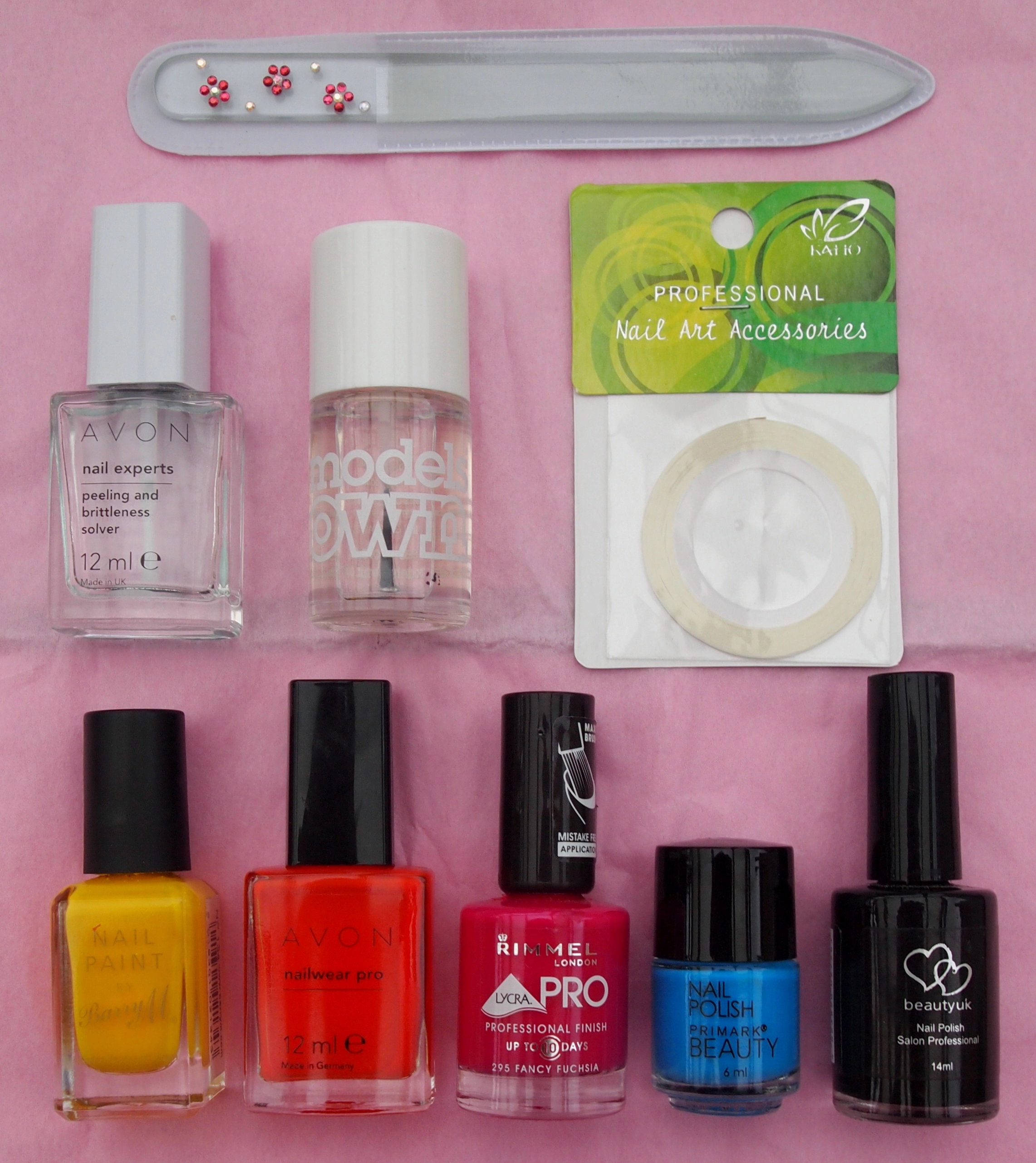 A nail file.
A base coat and a top coat.
Plain striping tape.
3 or 4 bright coloured varnishes.
Black nail varnish.
And this is how you do it…
STEP ONE
As with any manicure, the first step is to moisturise your hands, clean and shape your nails (and buff if you like) and apply a base coat, just to make sure your nails stay healthy and don't stain!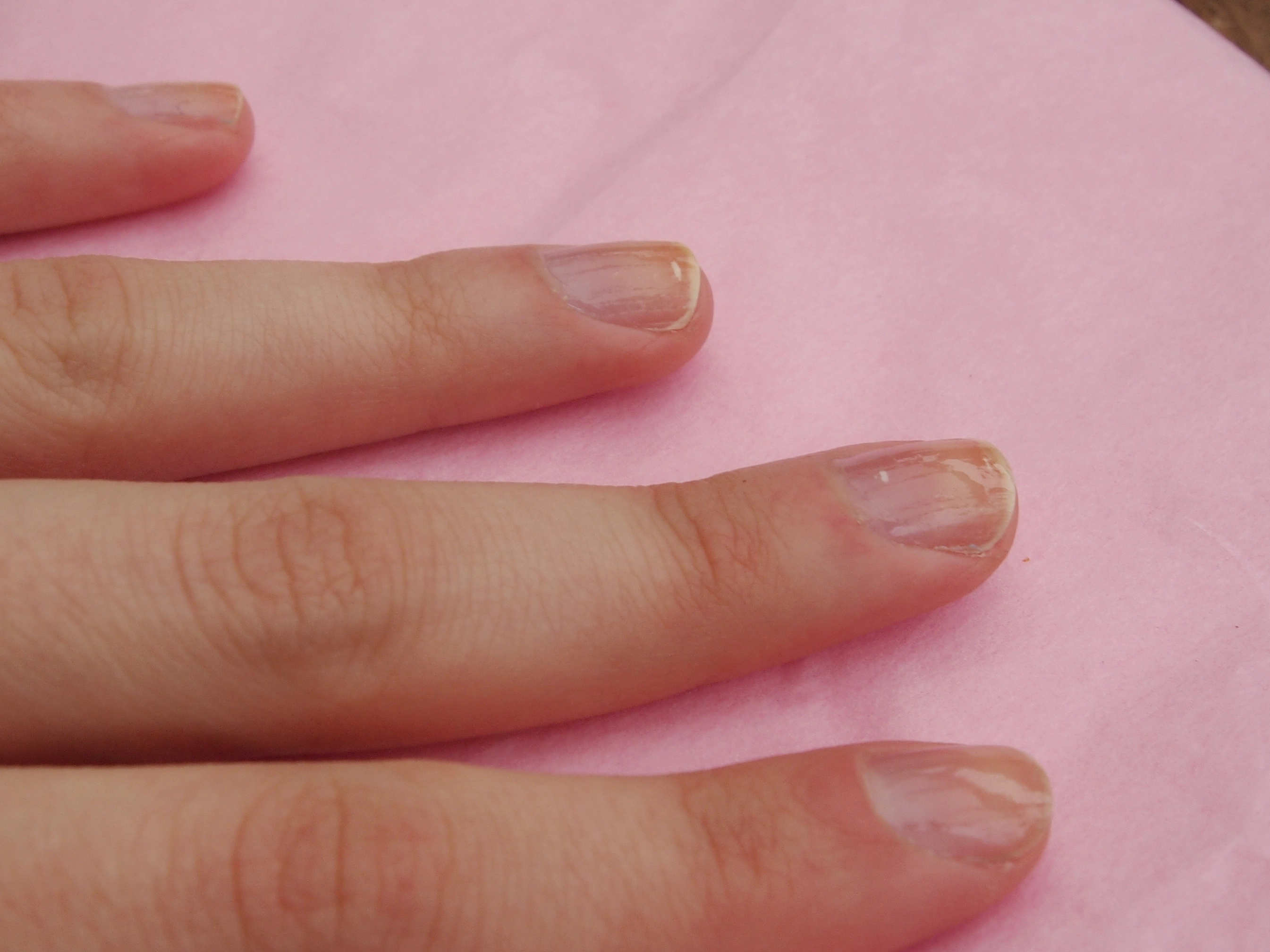 STEP TWO
Prepare your striping tape!  Some people like to cut the striping tape when they need it by placing it on their nails whilst still on the roll and then snipping it, but I find that too bulky so I always cut it first.  Decide how many stripes you want on each nail and then cut enough strips.  I went for four on each.  Make sure you cut them longer than the width of your nail so you can peel them off easily.  Also, it's best not to pull the tape too hard or it will stretch/curl.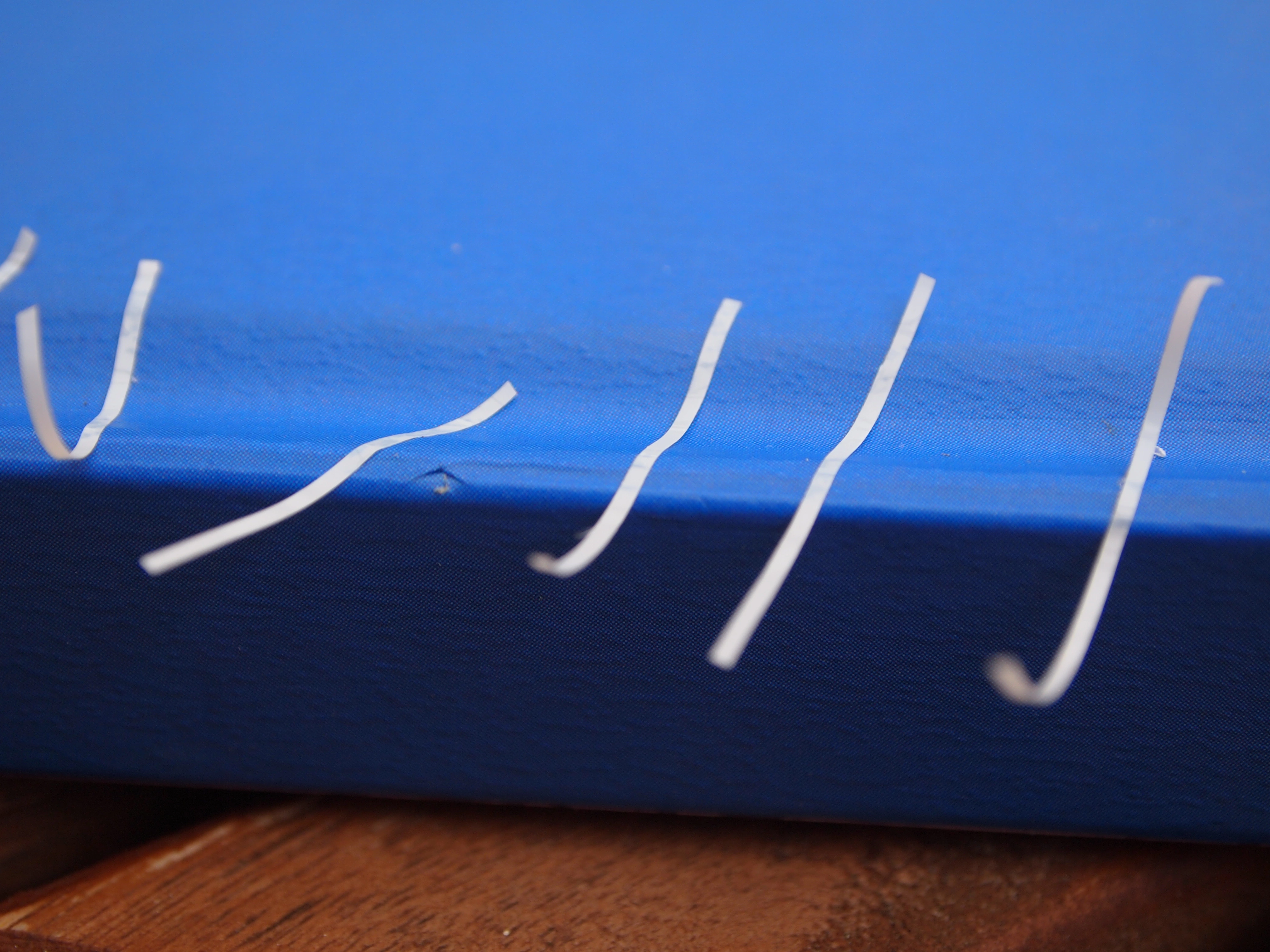 STEP THREE
To create the rainbow base, you need to paint blobs of the different coloured varnishes onto your feature nails.  I chose orange, yellow, pink and blue, as layering the blue and yellow gives green and layering the pink and blue gives purple.  Extra colours without the effort!  Ensure that every bit of your  nail is covered so there will be no bare bits in the finished look.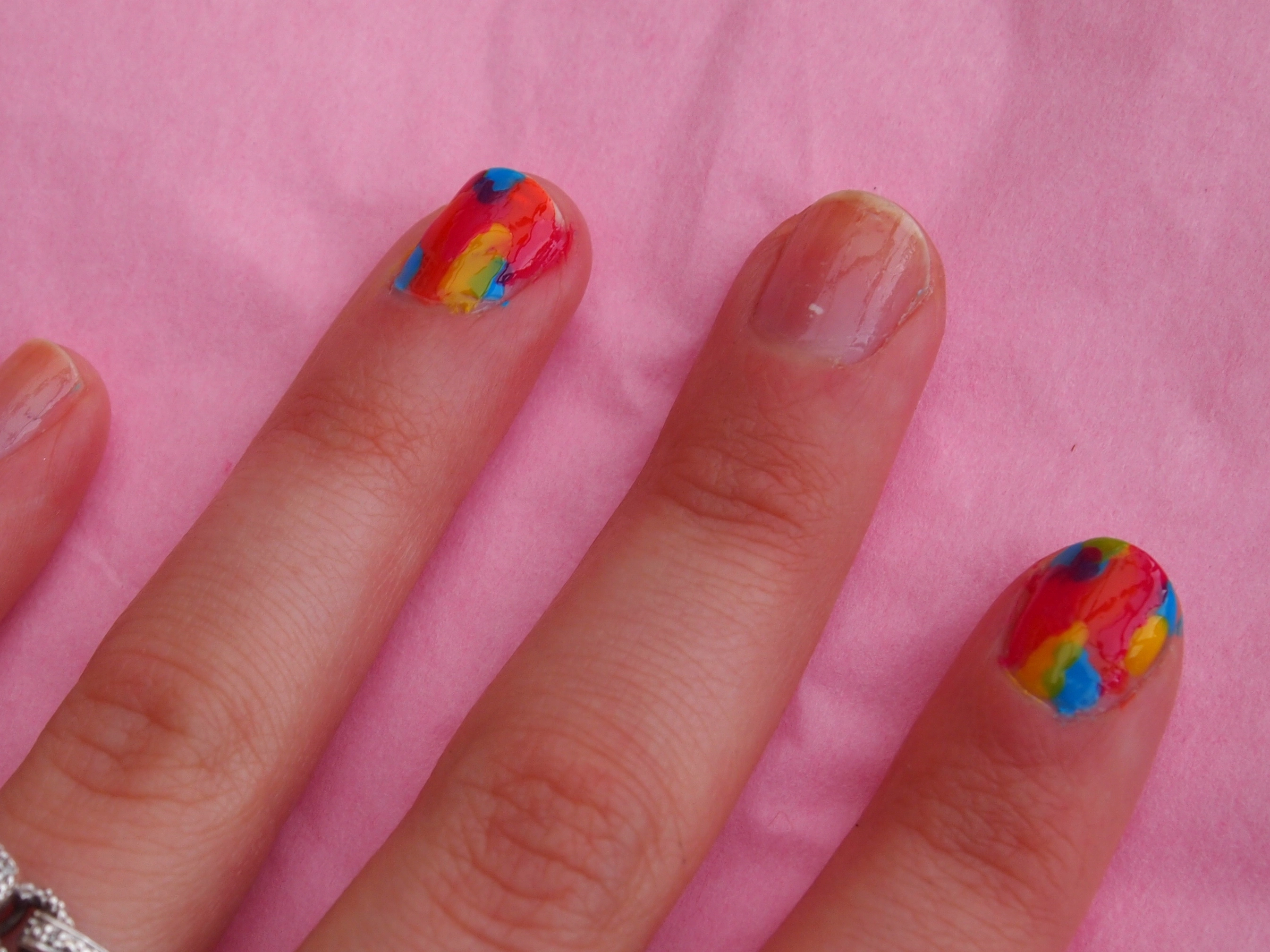 STEP FOUR
When your nails are dry, place the striping tape over your coloured nails, evenly spaced, and press it down edge to edge so there are no gaps underneath.  Make sure the varnish is completely dry, and not tacky, or the tape will pull the colour off when you peel it back.  Also, it is best to press the excess onto your skin to keep it out of the way.
STEP FIVE
Paint all of your nails black – simple as that!  Just be careful when painting the taped nails so you don't accidentally lift the tape up

  Try to apply one opaque layer of black, rather than a few thinner ones, or it will be too thick and ridged when you peel the tape off.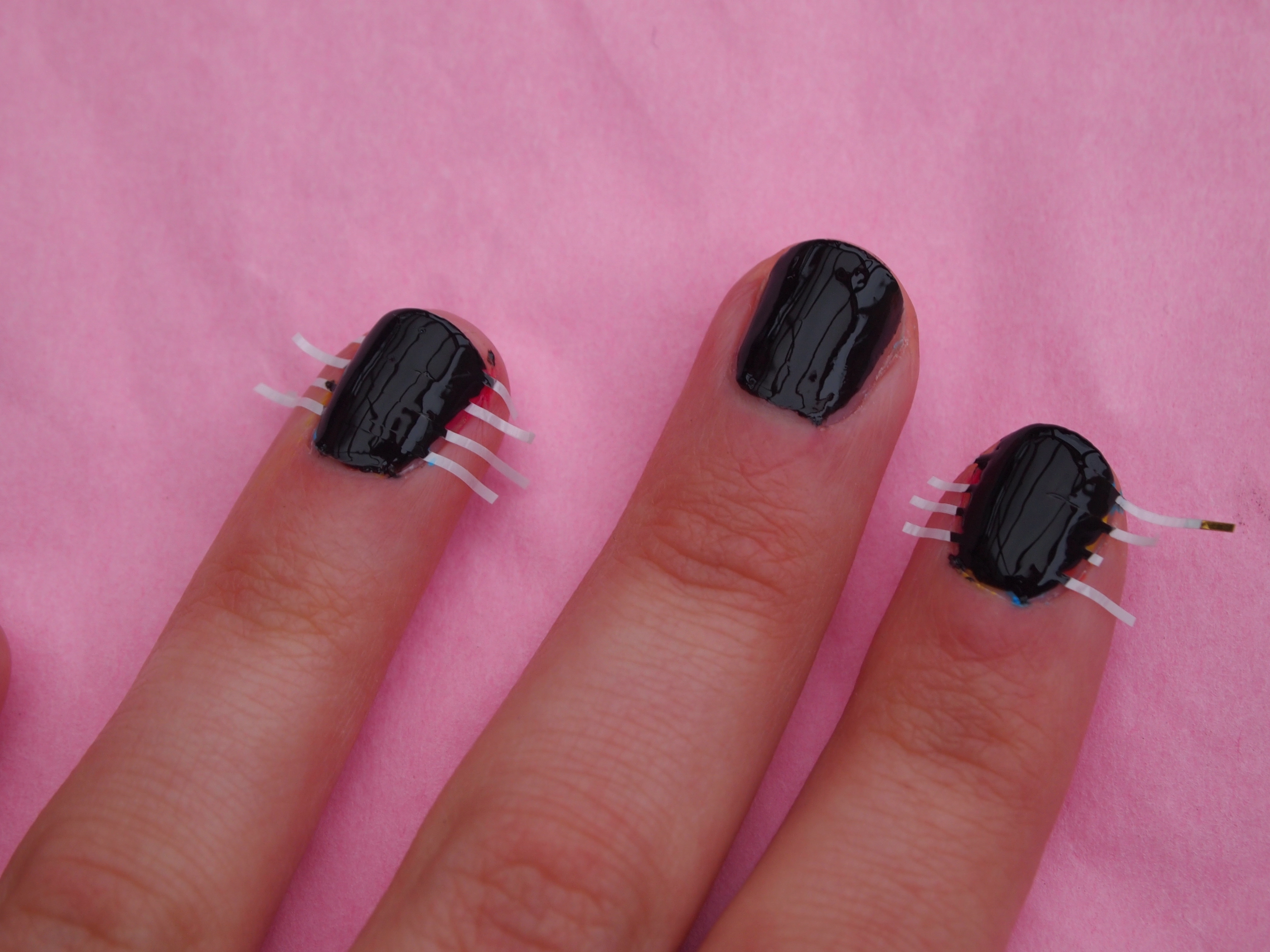 STEP SIX
This is the final step!  When the black varnish is completely dry and not tacky, peel the tape off very carefully to reveal the rainbow stripes underneath, then apply a top coat.  Again, the wobbly bits on my nails in the picture are reflections, not mistakes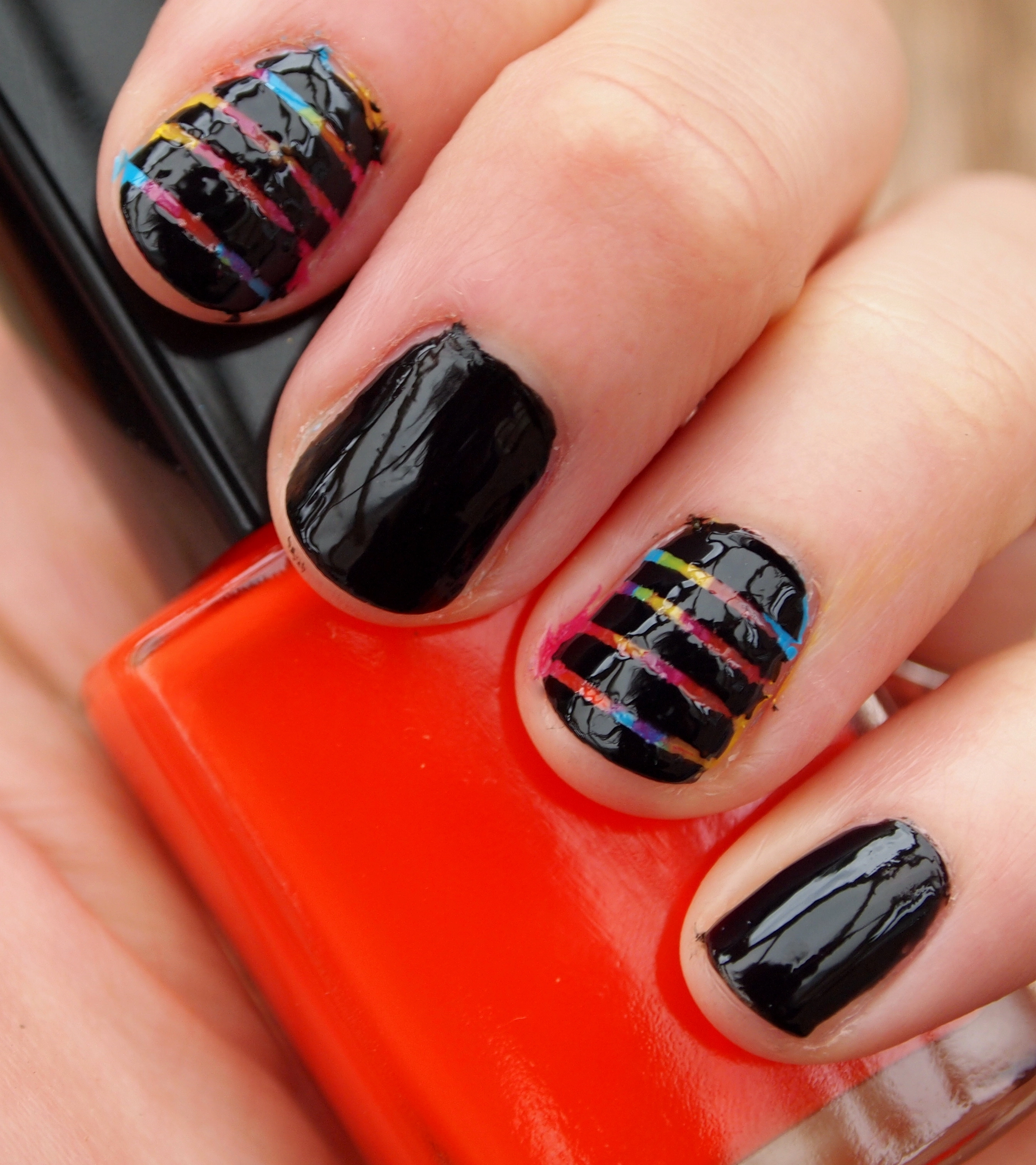 And there you have it – pretty rainbow stripes in minutes.  What do you think?
Naomi x