Uncategorized
0
For most of this week I've had a well earned break from work, and on Wednesday afternoon my mum and I went thrift shopping for the first time in months.  We decided to head to two local towns to browse the charity shops, and it was well worth the trip, as I managed to find some fantastic bargains!
Be Beau Studded Cardigan – £1.00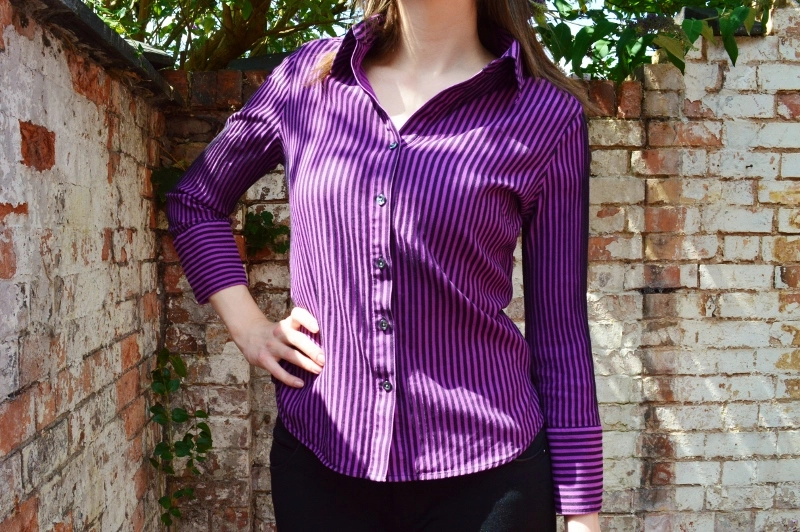 Jaeger Striped Shirt – £1.00
Omen Skeleton T Shirt – £1.00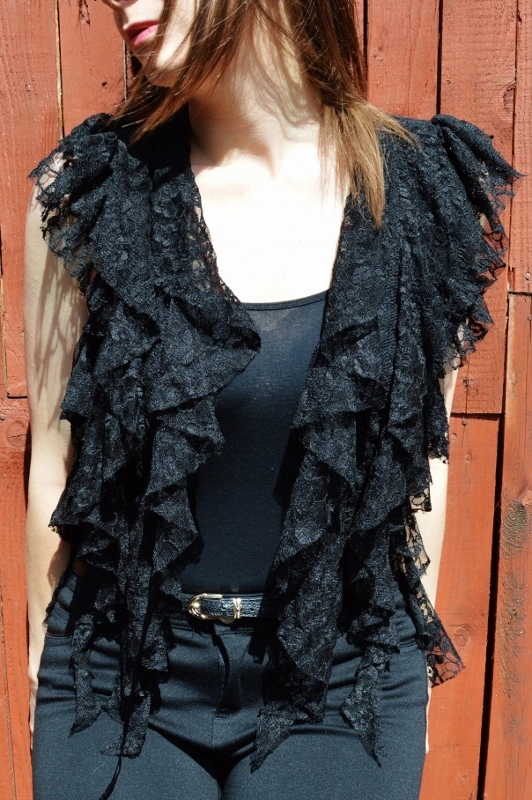 Lipsy Lace Bolero – £3.00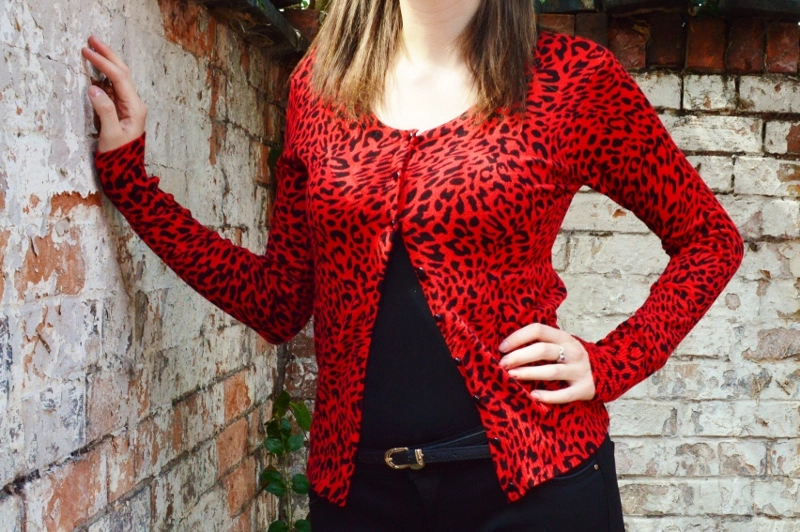 Living Dead Souls Leopard Print Cardigan – £3.50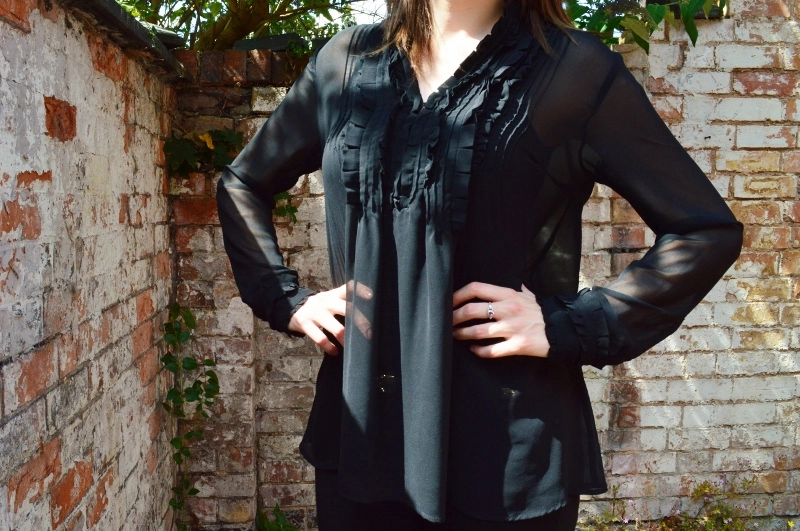 Zara Shirt – £3.75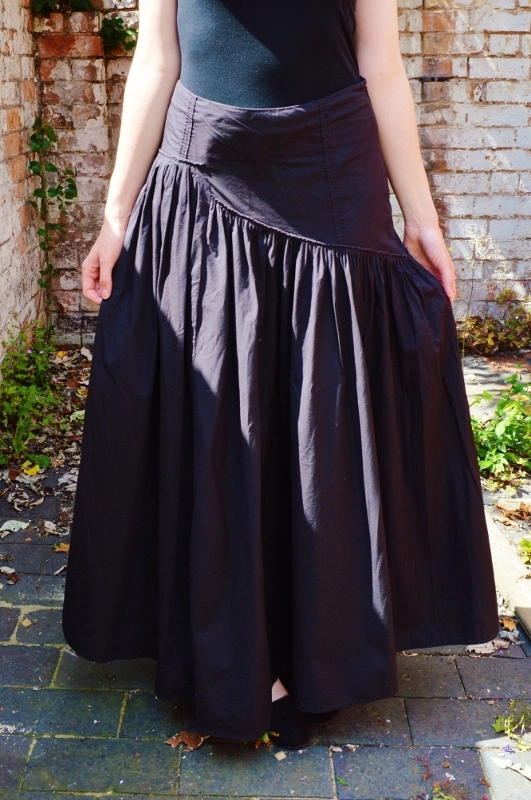 Farhi Maxi Skirt – 99p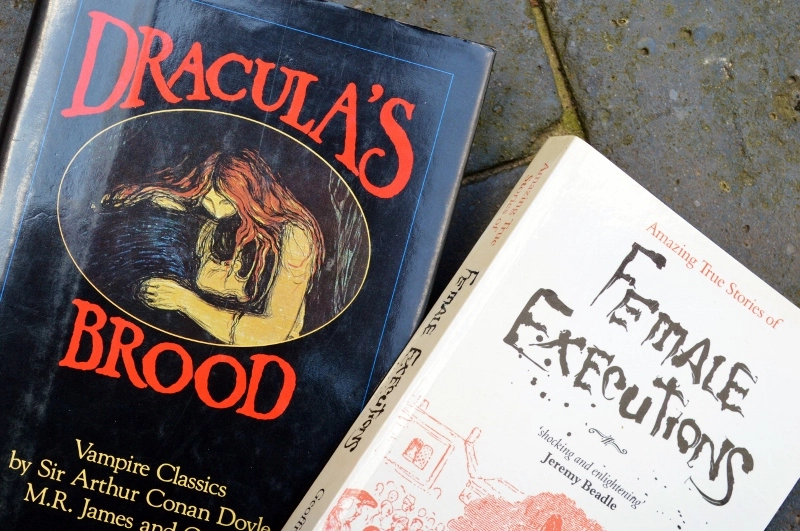 Books – 75p and 50p
Total Spend: £15.49
I'm really pleased with this haul as I managed to get pieces for work and leisure, from some great brands.  My two favourites are the Zara shirt, which looks great with black skinnies and heels, and the Lipsy lace bolero.  The bolero still had its tags attached so is brand new, and was actually £15.00 in the Lipsy sale, so at £3.00 was an absolute steal!
Naomi x
0
When it comes to nail products, Barry M are one of my favourite brands, so when they announced a flurry of new shades for Autumn/Winter 2014, I was incredibly excited!  As well as adding new colours to their Gelly, Silk, Classic and Aquarium ranges, and releasing some gorgeous Christmas glitters, Barry M have also launched the new Glitterati collection.  Glitterati features six 'blinging' glitter paints, and they really caught my eye when I first saw them on Instagram.
So far I've only picked up three shades from the new selection – Rockstar and Fashion Icon from Glitterati, and the new Aquarium Glitter, Atlantis.  I'll be posting about each shade individually over the coming weeks, plus any more that I end up buying, but today's NOTD is Fashion Icon.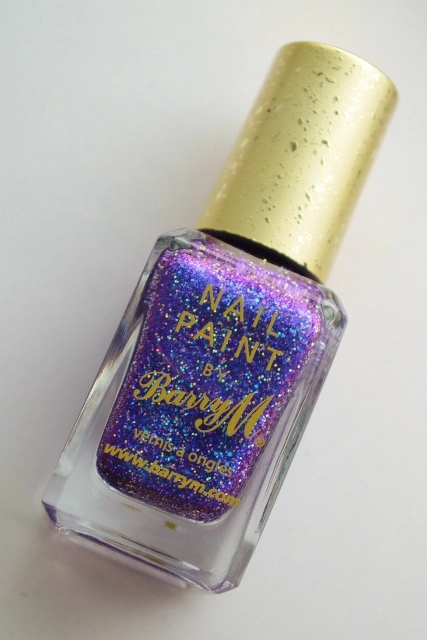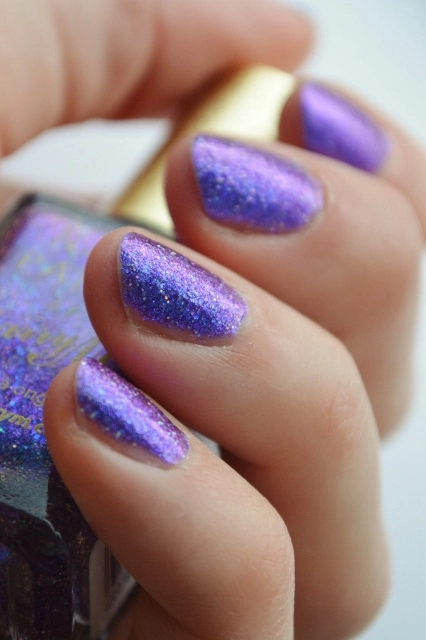 Blue and purple are two of my favourite and most worn colours, so I was immediately drawn to this beautiful shade.  Fashion Icon has a purple base with a blue duochrome effect, and is packed full of micro glitter, some of which is holographic.  I find this shade so mesmerizing as it looks different every time I look at it.  It goes from electric blue to grape purple to bright violet in one movement, whilst all the time remaining strikingly sparkly.
All of my swatches show three thin coats, with no base coat or top coat, which I think looks great, but I bet it'd look just as gorgeous layered over a deep purple shade.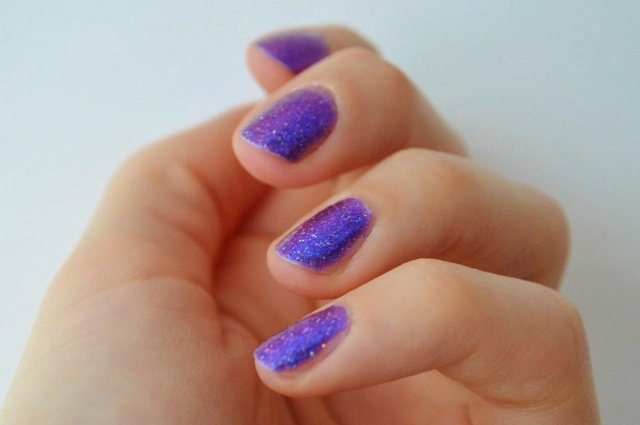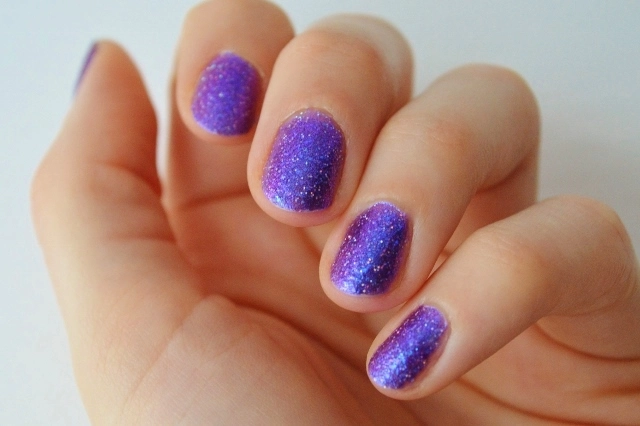 I've also found Fashion Icon to be impressively hard-wearing.  Despite spending the whole day cleaning, unpacking boxes and generally being busy, my nails look just as good as they did when I first painted them.
I can really see this wonderful shade becoming one of my all time favourite glitters, and I can't wait to swatch Rockstar to see if it's as stunning as this one.
Barry M's Glitterati nail paints cost £3.99 each, and are available in store and online from Superdrug and Boots, and online from Barry M.
Naomi x