Posts tagged
Thrift Haul
0
For most of this week I've had a well earned break from work, and on Wednesday afternoon my mum and I went thrift shopping for the first time in months.  We decided to head to two local towns to browse the charity shops, and it was well worth the trip, as I managed to find some fantastic bargains!
Be Beau Studded Cardigan – £1.00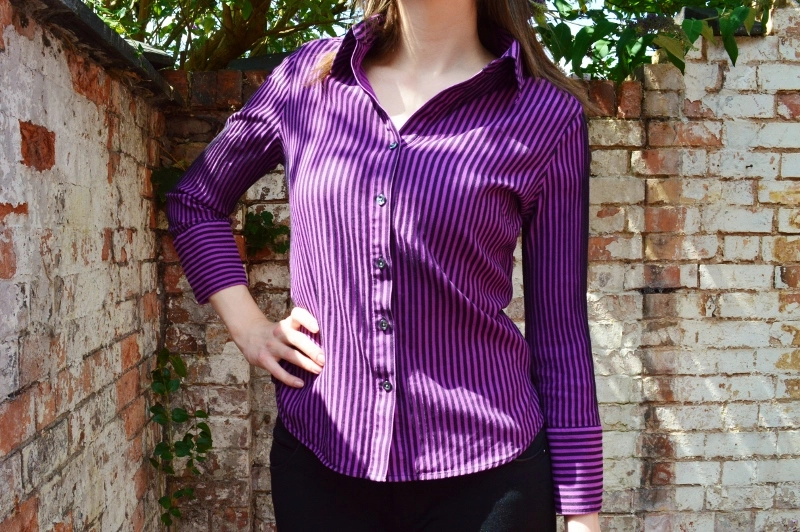 Jaeger Striped Shirt – £1.00
Omen Skeleton T Shirt – £1.00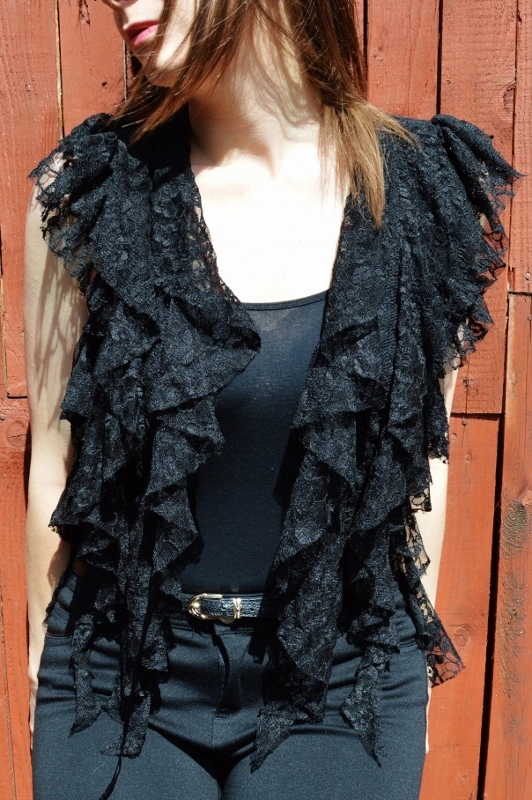 Lipsy Lace Bolero – £3.00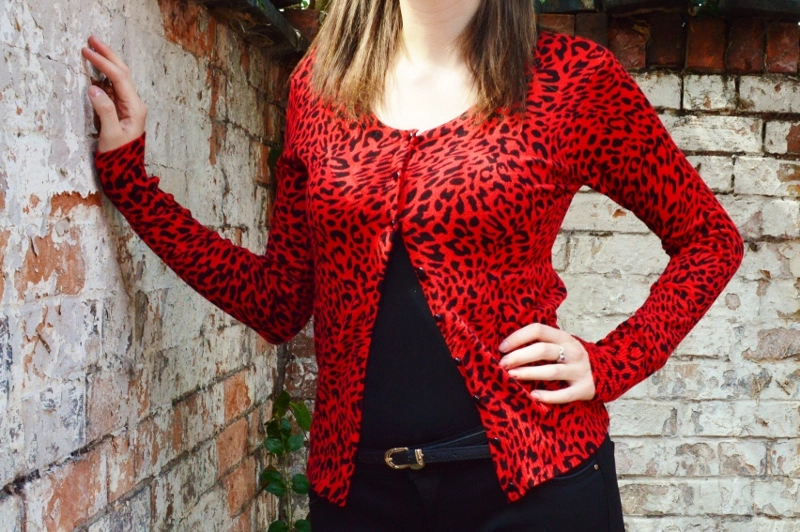 Living Dead Souls Leopard Print Cardigan – £3.50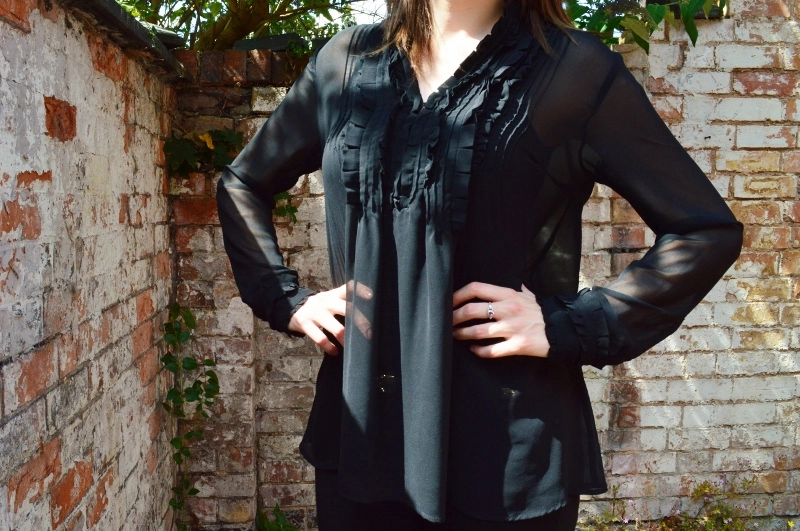 Zara Shirt – £3.75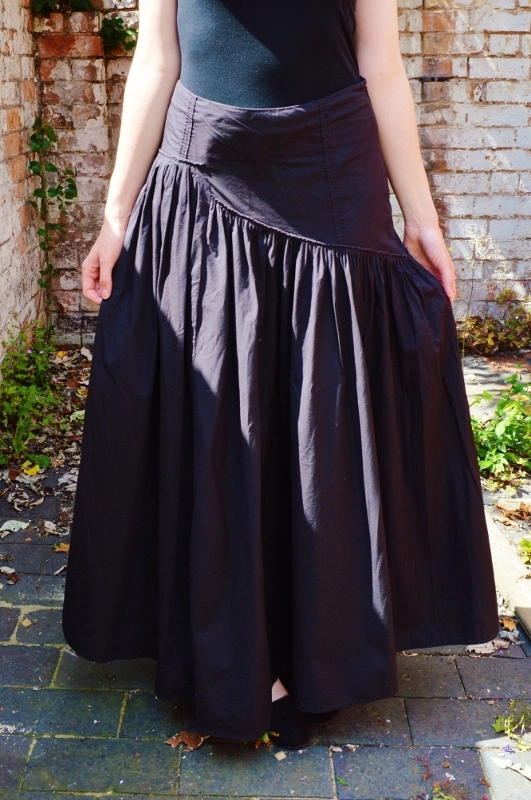 Farhi Maxi Skirt – 99p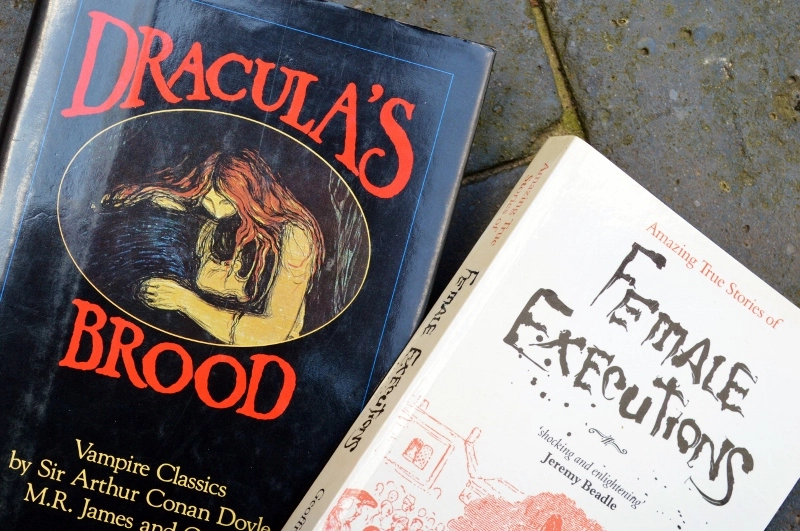 Books – 75p and 50p
Total Spend: £15.49
I'm really pleased with this haul as I managed to get pieces for work and leisure, from some great brands.  My two favourites are the Zara shirt, which looks great with black skinnies and heels, and the Lipsy lace bolero.  The bolero still had its tags attached so is brand new, and was actually £15.00 in the Lipsy sale, so at £3.00 was an absolute steal!
Naomi x
5
It's that time of year when the car boot sales start up again (yay!), so on Easter Sunday I went along to my first car boot of the year.  As usual I was on the look out for fashion bargains, and lucky for me the clothes were out in abundance.  I spent a good while rifling through boxes and clothes rails, and managed to come away with four good quality pieces.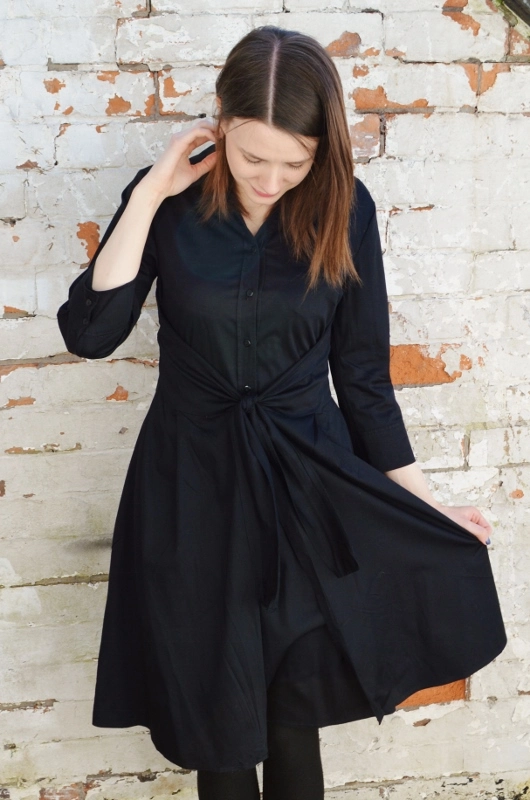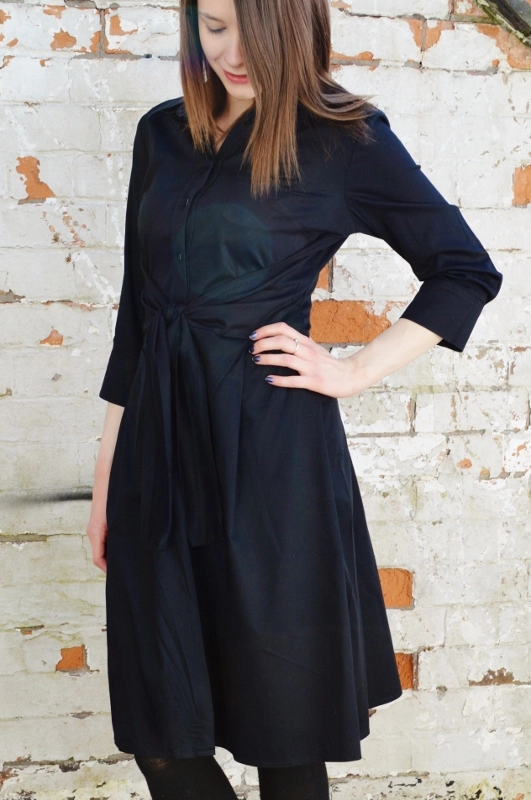 Next Button Wrap Front Dress £2.50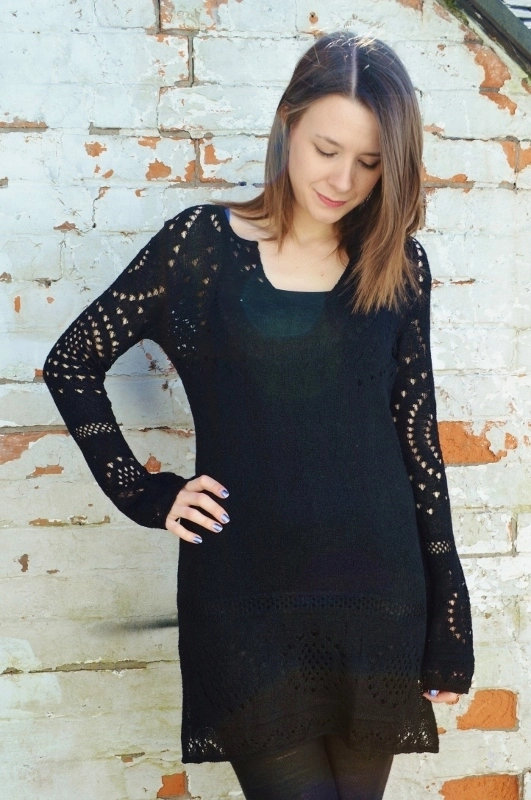 Per Una Crochet Sleeve Jumper Dress £1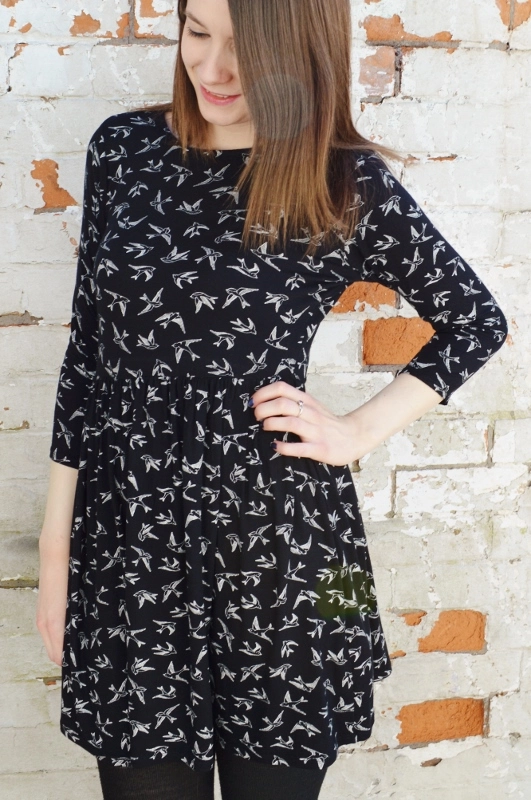 ASOS Swallow Print Skater Dress £2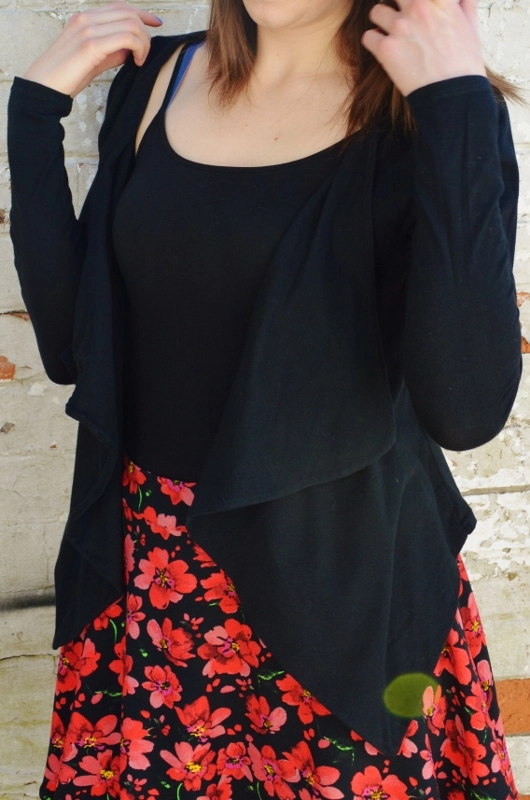 Miss Selfridge Drape Front Cardigan £1
I also got a cute little 'Sew Your Own Baby Owl' kit for 50p, which I thought would be a nice little craft project to do one evening.
It total, including the craft kit, I spent just £7.  I'm really pleased with my latest thrift haul, and I hope I can keep up the pace and add more bargainous additions to my wardrobe next time!
Have you been thrifting yet this year?  Have you managed to find anything exciting?
Naomi x
2
Last Sunday I visited my favourite car boot sale once again, and came away with yet another decent fashion haul.  I managed to find a few things that I've actually been looking for for a while, which I was very pleased about, as well as a few other unexpected items.  Here's what I bought…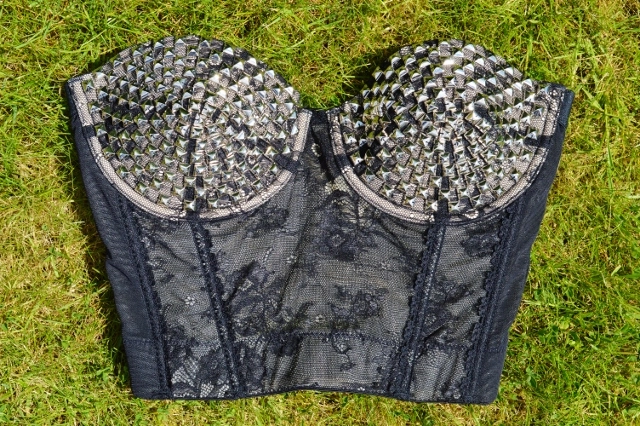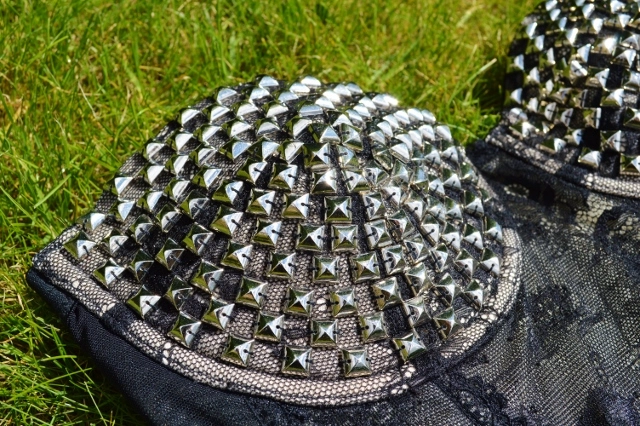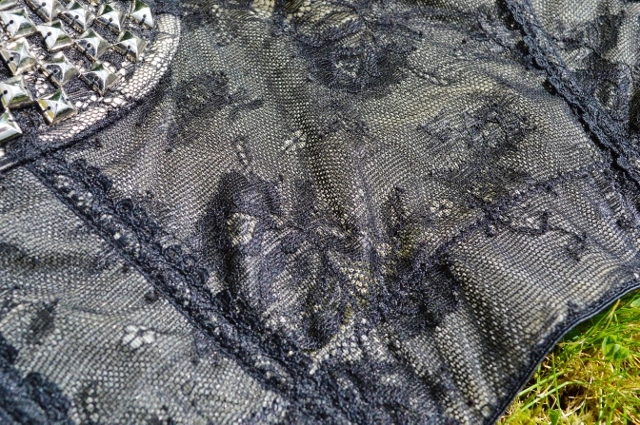 Topshop Studded Lace Bralet £5
This cost a bit more than I usually like to spend on items at a car boot sale, but I just couldn't resist the studs and lace!  Topshop bralets seem to be really popular at the moment, and this one has an RRP of £38, so I'm pleased to have found one in my size at a fraction of the price.  According to the lady I bought it from it is unworn too, other than being tried on.
New Look Cutout Heart Dress £2
I've been wanting a cut out heart dress for ages, so when I spotted this under a huge pile of clothes on one stall, I snapped it up.  It's exactly my size too!  I love it, and it looks like it's never been worn which is a bonus.
Sans Souci Polka Dot Dip Hem Blouse £2
This is one of my favourite finds of the day.  I'm currently on the look out for more summer tops, and this will be perfect for warm, sunny days.  The dip hem and button back detail are really lovely, and are what caught my eye when I saw it on the rail.  Sans Souci isn't a brand I'm familiar with, but the blouse still had a TK Maxx tag attached, and it cost £9.99 new.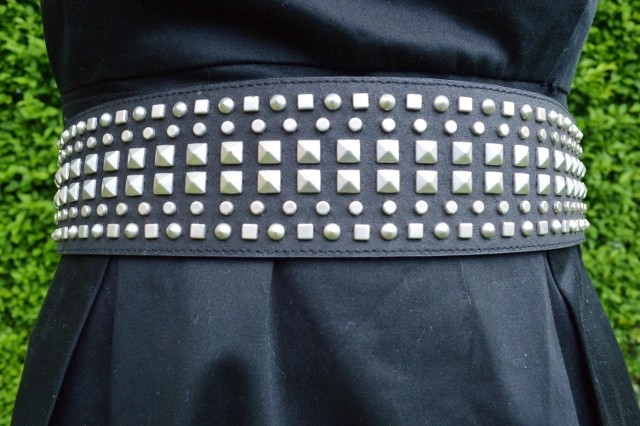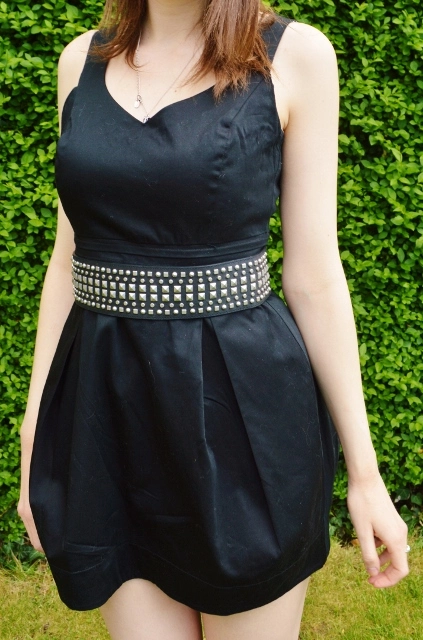 Oasis Leather Studded Waist Belt £1.50
Again, I've been trying to source a decent waist belt for a while, so this was another bargain I couldn't pass up.  The belt is made from real leather, and still had its Oasis tags attached so is brand new.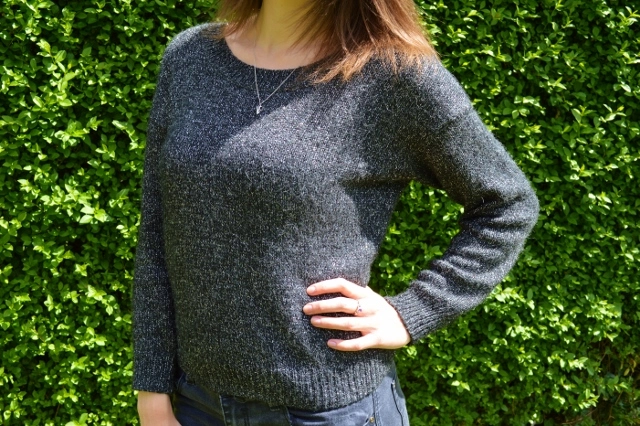 H&M Silver and Grey Jumper £1
It's not like I need another jumper, but I actually saw a similar jumper to this in H&M last season and wanted one, so I bought it anyway.  I thought it'd be itchy, but it's actually nice and soft, and I know I'll get plenty of wear out of it.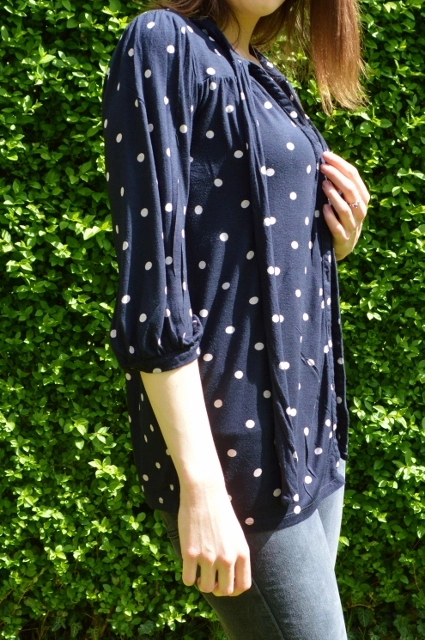 Next Oversized Polka Dot Shirt 25p
This shirt is three sizes too big for me, but I bought it to wear it as an oversized cardigan during cool summer evenings.  And anyway, at 25p I couldn't say no.
Stuart Little Soft Toy 50p
And just because I have a soft spot for cuddly toys and rodents, I brought Stuart Little home for 50p.  He has slightly tatty whiskers and was a little grubby, but after a quick bath he's now squeaky clean (excuse the pun!)
Total: £12.25
What do you think of my latest thrifty finds?  Which piece stands out for you?
Naomi x