Posts tagged
Case
4
Though some people see it as an absolute cardinal sin to team high street with designer, I'm the opposite, and I think that mixing the two can be the perfect way to create high-end looks, without completely bankrupting yourself.  In my experience, buying timeless designer accessories that will transition from season to season, every year, can actually save you money, whilst adding a touch of luxury to a variety of high street outfits.
'But why not buy designer clothing and high street accessories?', I hear you ask.  Well, you could, but fashions and personal tastes change, and that dress you love this year might not be your thing next year, and it might not even fit you then!  But you never grow out of basic sunglasses, jewellery, bags and shoes.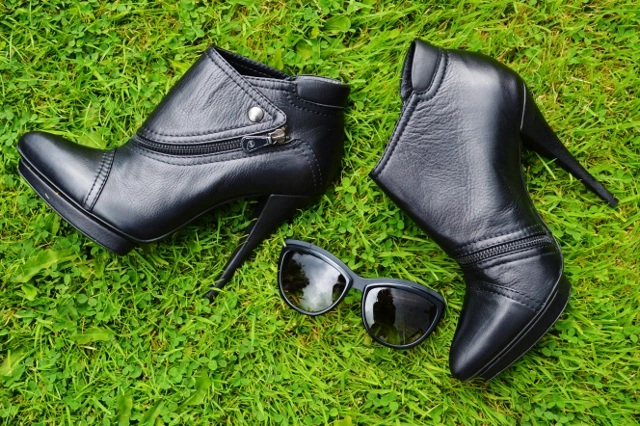 The key to choosing the right pieces is to save up, do your research on what is best for you, and spend savvily.  Not all of us, myself included, can afford to buy designer with every pay cheque, hence having to mix with high street, but if you put a little bit aside when you can and keep an eye out for a good deal, you can bag yourself a timeless piece that will last for years.  This summer I've been relying on two designer pieces in particular, both by Alexander McQueen.  I bought these zipped biker heels in the McQ online winter sale after eyeing them up for months, and they were reduced from over £500 to £159.  They're made from very high quality leather, are surprisingly comfortable, and look great with anything from smart work outfits and going out dresses, to casual jeans and a jumper or tee.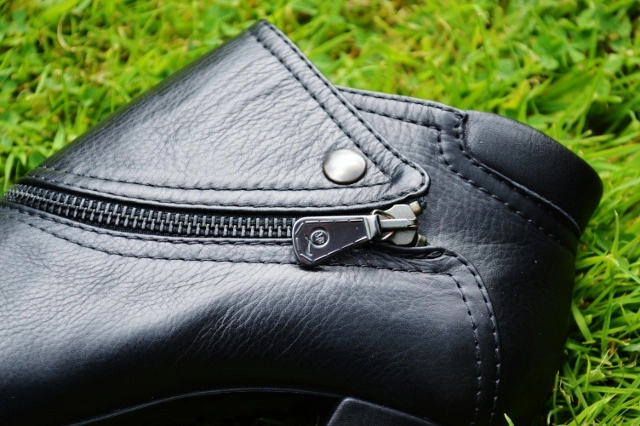 My other go-to designer accessory this summer is a pair of stunning vintage-style cateye sunglasses.  I know a lot of people wouldn't choose to splurge on a pair of sunnies, but think of it this way…  If you spend £15 on a pair of sunglasses, chances are that by the end of the summer they'll be broken.  It happens to me almost every year because, quite frankly, cheap often means badly made.  But if you save up and shell out on a more expensive pair, made from higher quality materials, they'll more than likely last a lot, lot longer, and eventually you'll have saved money by not buying a new pair every year!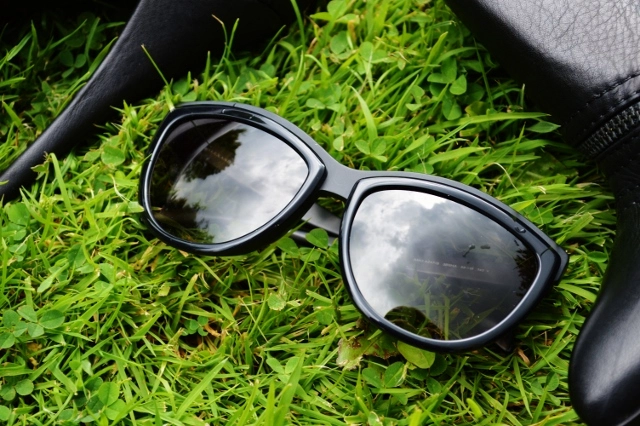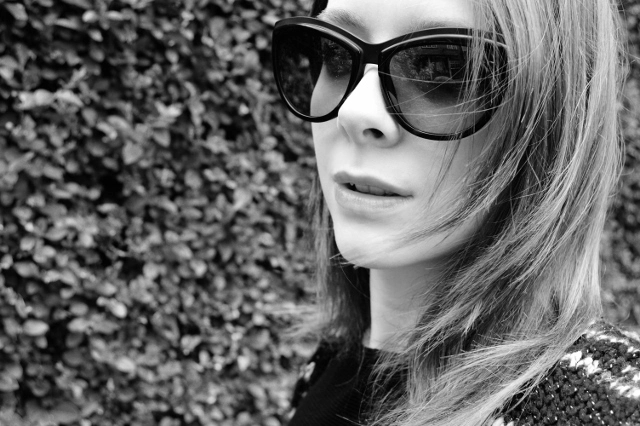 I adore these sunglasses, and have been wearing them almost every day for the past couple of months.  They're very sturdy and come in a solid protective case so can't be broken or damaged easily, and the lenses provide far better protection for your eyes than cheaper shades.  The classic cateye shape has been popular for decades, but the glossy eye frames against the matte brow, and gradient lenses, give them a modern, Gothic edge that really suits my personal style.  Alexander McQueen sunglasses don't come cheap, and I've seen these on a lot of websites for around £220, but you can get them from Red Hot Sunglasses for £180, with free delivery.
Be sure to check back soon for a series of What I Wore posts featuring these designer accessories and high street clothing!
Naomi x
*These Alexander McQueen Cateye Sunglasses were sent to me by Red Hot Sunglasses for review and styling purposes.  All opinions expressed are honest and my own.*
4
Earlier this week I received a very special item in the post from Mr Nutcase…  A phone case for my Samsung Galaxy S3 Mini, personalised with my favourite photo of my two gorgeous rats!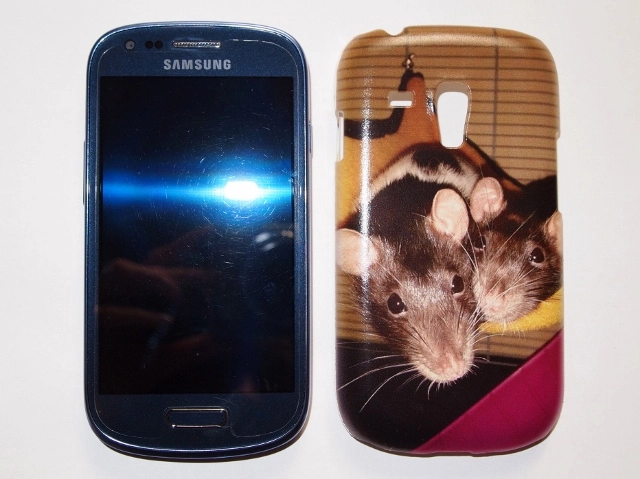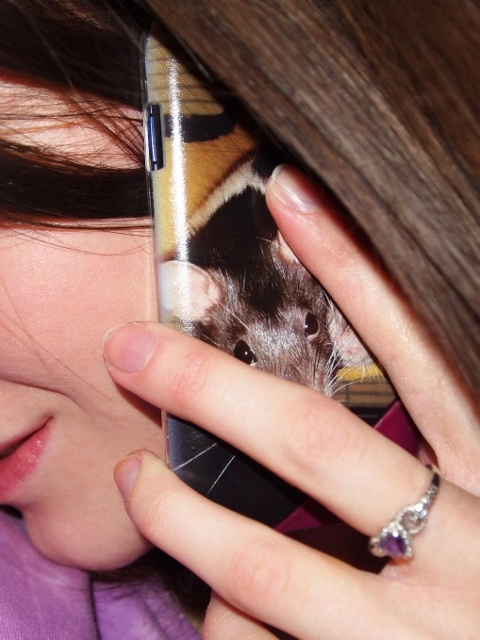 Mr Nutcase specialise in creating personalised cases for a wide range of mobile phones and tablets, and provide a really excellent service.  The ordering process is simple – you just choose your device and the type of case you want, upload your photo(s), decide on the layout (you can use more than one photo), pay, and wait for it to be delivered!  You can also choose from a range of set designs featuring some really great artwork.  The whole process only took me a few minutes, and the case was dispatched the next day, and arrived the day after that, which isn't bad considering postage is free.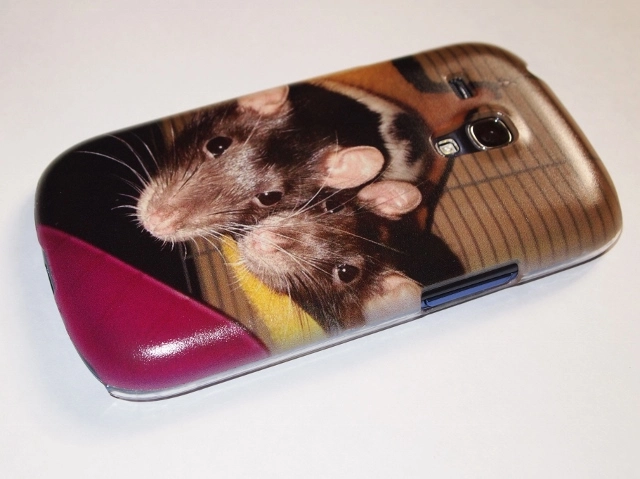 For my particular phone there were two cases to choose from – a leather-style flip case for £19.95, and an ultra light weight slimline case for £14.95, which is the one I went for.  The quality of the printing on the case is very high, and the picture is perfectly clear and evenly printed.  The case itself is made of light, thin plastic, so it isn't annoyingly chunky, and it's also very durable and protects the phone well (trust me, I drop mine a lot), which is just what you want from a phone case really!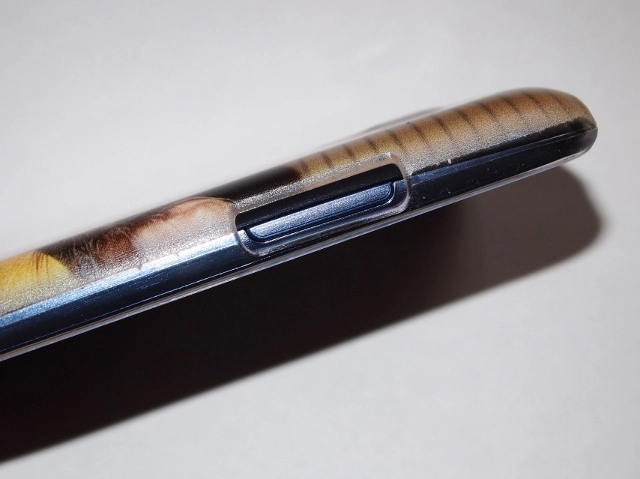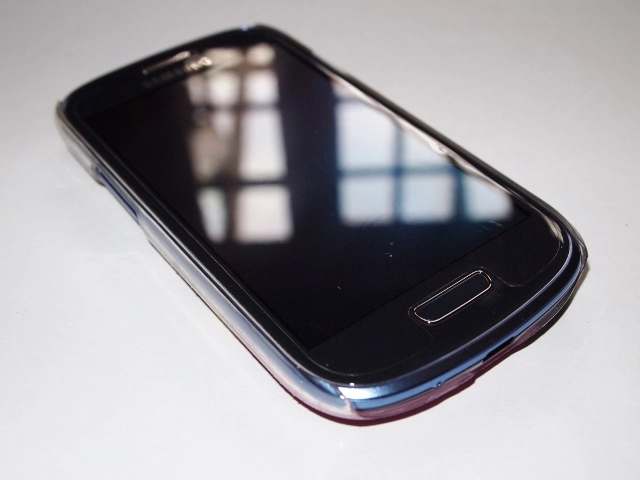 I love the fact that I can have my rats with me in some form at all times, and it's always fun to have something a bit different and personal to you.  If you want to design your own Mr Nutcase phone or tablet case, you can visit the site here.
Happy designing!
Naomi x
*This personalised phone case was sent to me by Mr Nutcase for review purposes.  All opinions expressed are honest and my own.*
21
To celebrate the opening of the new Cruise Fashion store in Leicester, I have teamed up with Cruise to bring you another exciting giveaway!  Cruise specialise in luxury designer clothing and accessories from iconic international designers, and are offering one of you lucky readers the chance to win a pink and black Ted Baker iPad Case worth £50!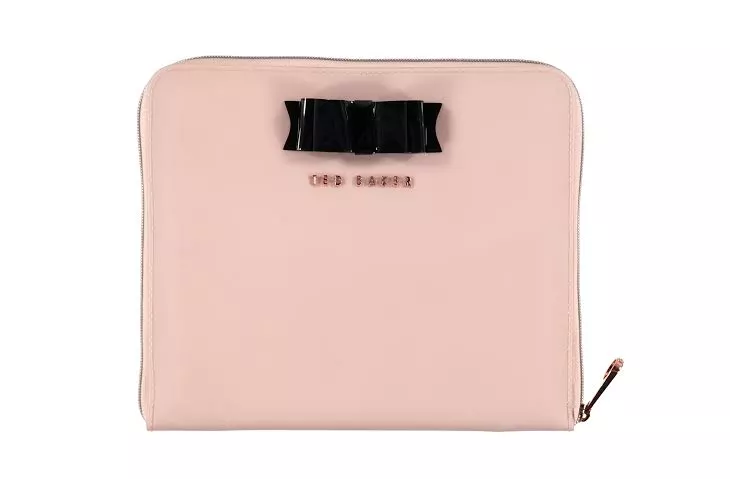 The giveaway will run for one week, starting today, and will end at midnight on 20th December, so the winner should hopefully have their prize in time for Christmas!  To enter, use the Rafflecopter form below.  The first two entries are mandatory, and your email address will be passed on to Cruise to be added to their mailing list, and there are several other optional entries to give you a few extra chances of winning.  The giveaway is open to UK residents only (sorry to my international readers!), and the winner will be chosen at random via Rafflecopter once the competition closes, and their entry has been verified.  The winner will have 48 hours to claim their prize or another winner will be chosen.  Good luck!
The new Cruise Fashion store in Leicester is located in the beautiful 19th Century building on the corner of Church Gate (opposite the clock tower), so stop by if you get the chance!
Naomi x