Posts tagged
Stocking Filler
0
Valentine's Day is also my birthday, so happens to be one of my favourite days of the year. As soon as January comes around I start looking forward to that special day in the middle of February, as not only do I get to enjoy it, but it adds a bit of brightness to the gloomy winter for people everywhere! I'm also a firm believer that Valentine's Day doesn't have to be miserable for those who aren't in a relationship, as it gives you the perfect excuse to treat yourself, or spend time with family or friends.
So, in celebration of Valentine's Day, over the next week or so I'll be bringing you my pick of the best, affordable Valentine's gifts – perfect for your loved one or even for yourself!  Today's pick is this adorable little set of Love Hearts Tea Lights, available from It's A Wot.
Since I moved out of my mum's house and in with my fiancé, I've become more and more interested in interior design, and making my home look pretty, and these tea lights help me do just that.  They come beautifully wrapped in a Love Hearts wrapper, so they look like a super-sized tube of sweets, and inside you get six tea lights, each of which comes in a sturdy plastic holder.
The tea lights come in three colours – pink, purple and blue – with two of each in the pack, and they all have an iconic Love Hearts message printed on top.  The pink ones say "Kiss Me", the purple ones say "Love Me", and the blue ones say "Hug Me".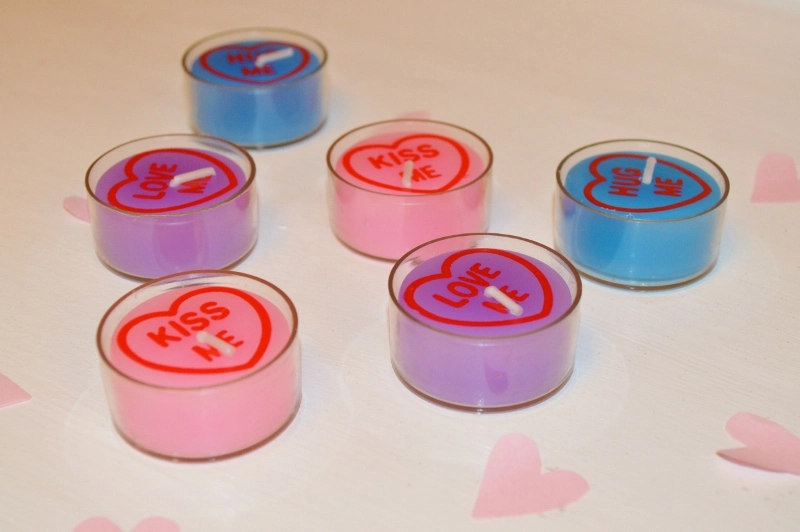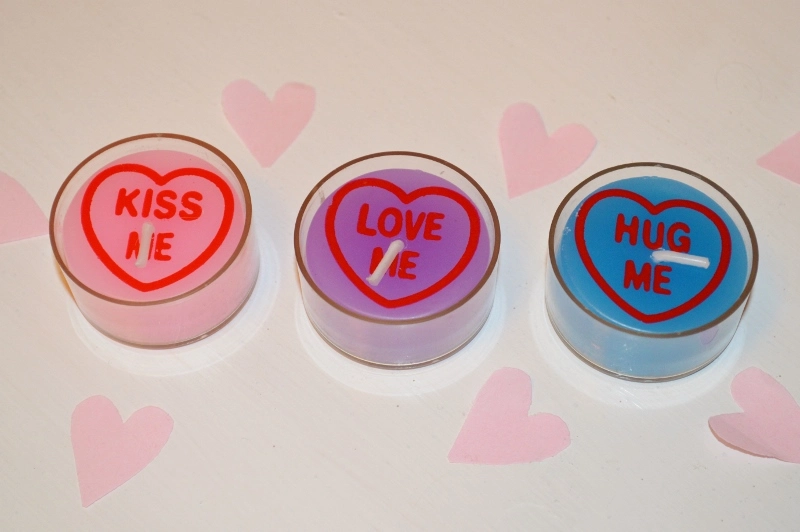 Despite their small size, the tea lights burn really well.  I had them on for several hours the other evening and the flame hardly made a dent in the wax, and they don't produce much smoke, just a steady flame.  My only issue with the candles is that they aren't scented, but it's not a deal breaker and I still think they're lovely.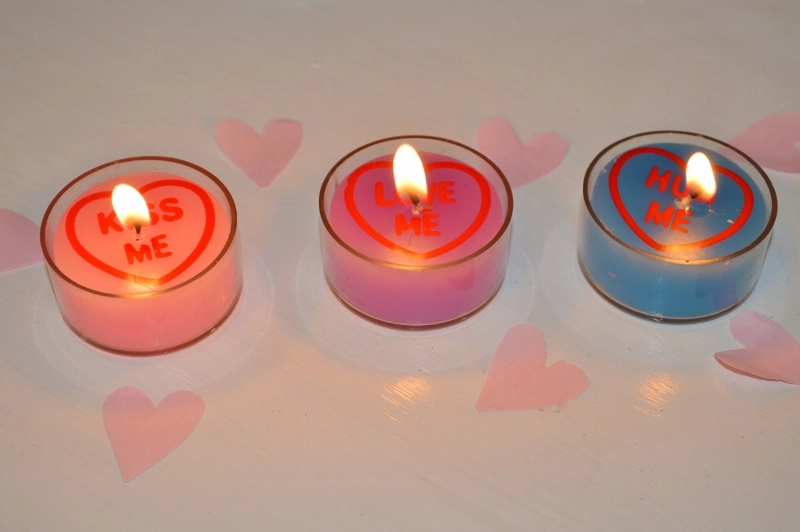 At just £1.84 for a set of six, these tea lights would make an ideal Valentine 's Day 'stocking filler' for someone who loves cute and quirky little house gifts.  They'd also be great for adding a touch of romance to your Valentine's evening, or even just to help you unwind and relax after a busy day.  Want some?  Get them here.
Naomi x
*These Love Hearts Tea Lights were sent to me by It's A Wot for review purposes.  All opinions expressed are honest and my own.*
4
This year seems to have gone incredibly fast, and Christmas is almost upon us.  I'm sure by now we are all well into our Christmas shopping (I've been extremely organised this year and only have a couple of bits left to get!), but I thought I'd put together a few festive themed posts over the next week or two to help with that last-minute rush.  I have spent a while lately trawling the shops and internet for stocking filler ideas, so today's post features my pick of the best beauty stocking fillers for £5 and under.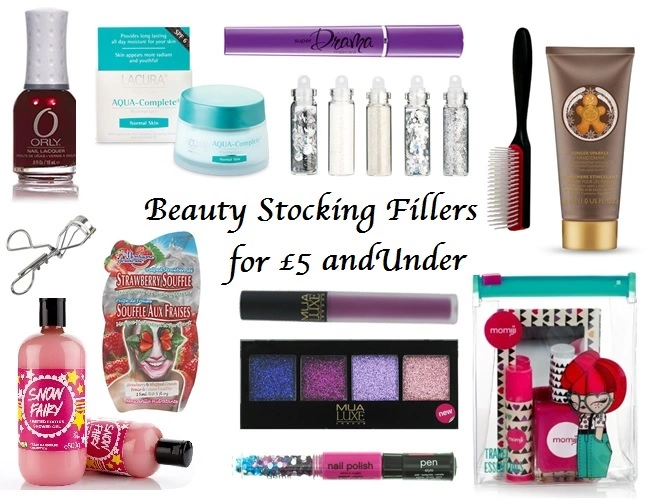 Clockwise from Top Left:
Orly Nail Polish £3.99 from Fragrance Direct / Lacura Aqua Moisture Cream £1.99 from ALDI / SuperDrama Mascara £5.00 (was £10.00) from Avon / Halo Futuristic Nail Glitter £4.50 from ASOS / Denman Small Styling Brush £4.99 from Fragrance Direct / Ginger Sparkle Hand Cream £4.00 from The Body Shop / Momiji Mini Gift Set £5.00 from M&S / 3 in 1 Nail Art Pearl Gem Pen £4.50 from Claire's / MUA Luxe Velvet Lip Lacquer £3.00 from MUA / MUA Luxe Glitter Palette £4.00 from MUA / Montagne Jeunesse Strawberry Souffle Face Mask £0.99 from New Look / Snow Fairy Shower Gel £3.50 for 100g from LUSH / Metal Eyelash Curler £3.25 from John Lewis
I hope you all find this edit helpful!  If you have any £5 or under stocking filler ideas to add, please comment below as I'd love to see what you've come across.
Check back soon for my next Christmas post, featuring Spend and Save Christmas Gift ideas.
Happy Shopping!
Naomi x