Posts tagged
Luxe
3
After seeing a few reviews of Collection's new Gothic Glam lipsticks popping up on other blogs, last weekend I decided to nip into Superdrug and pick one up so I could give it a try myself.  I've always loved a dark lipstick, ever since my teenage Goth days, and the Gothic Glam range features three beautiful deep shades that are just my thing, so I had high hopes from the start.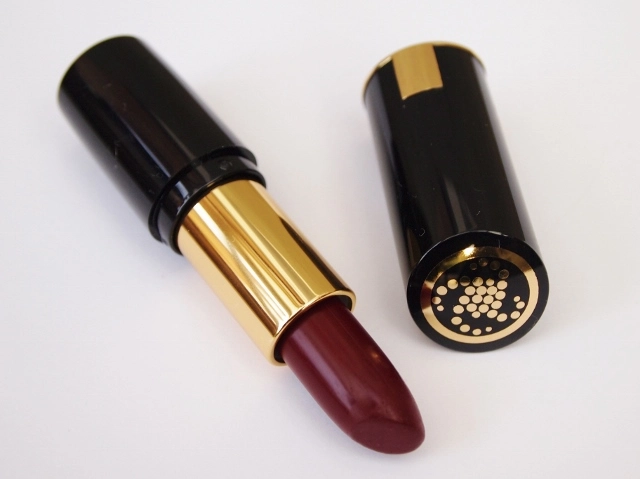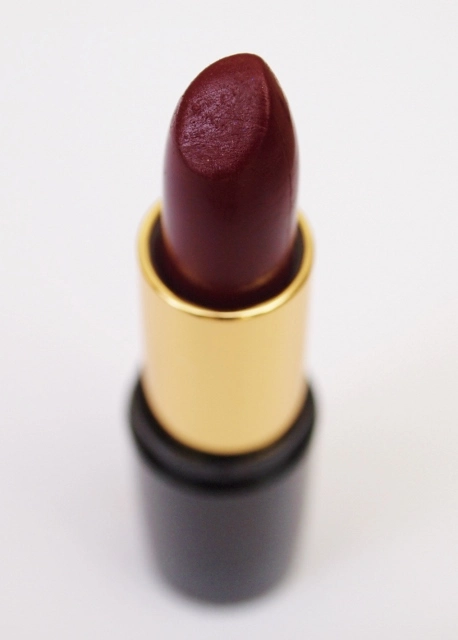 The three shades are 1 Seduction, a lovely pinky red, 2 Scorned, a dark purple, and 3 Revenge, a deep berry red, which is the shade I went for, and they're all perfect for Autumn/Winter.  All three lipsticks have Collection's signature black packaging, but rather than pink it is embellished with gold, which I think gives it a more luxe look.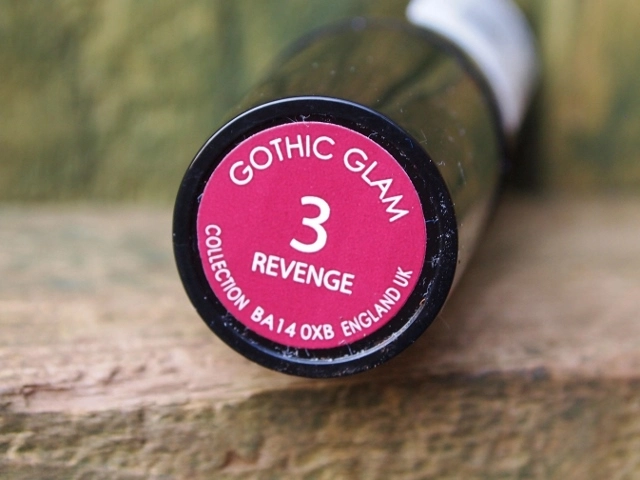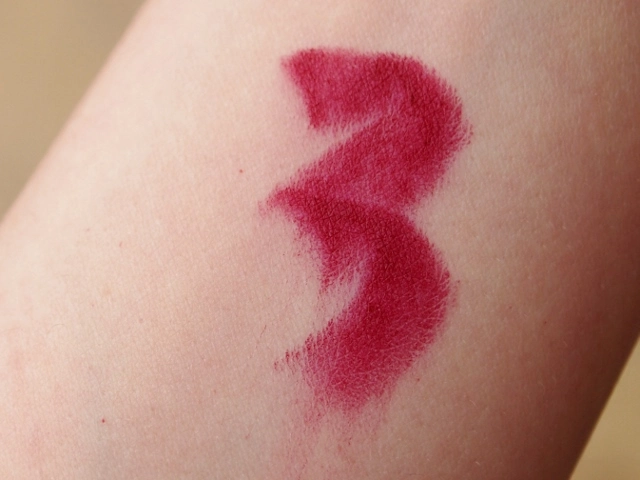 The lipstick itself has a very creamy texture, so it glides on easily and evenly.  It's also quite moisturising, however, I would still recommend using a lip balm underneath, or exfoliating your lips before use, as after a while it tends to show up darker on any dry patches/creases.  Not ideal in winter I must say!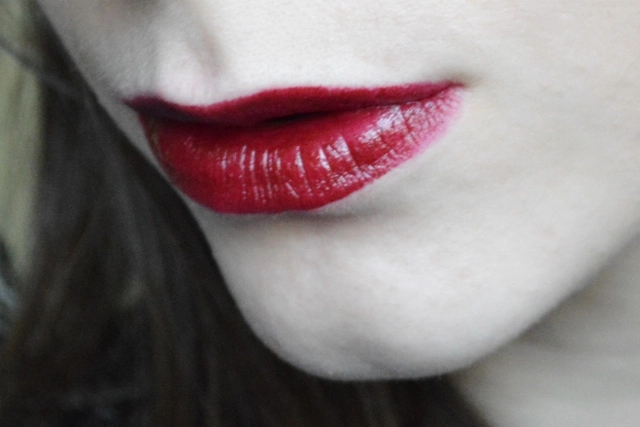 'Revenge' is a stunning, vampy, almost maroon red, and is very highly pigmented, or as Collection says, 'deeply intense'.  The colour lasts well on the lips and it stays bold for several hours after application, but it does eventually start to wear off, and needs touching up every now and then.  But I tend to expect that of dark shades anyway.  I have noticed that it acts almost like a lip tint though, as even after I've removed it my lips look slightly stained with a hint of berry red.
Collection's Gothic Glam lipsticks retail for £2.99 each, which is just so affordable, and for a budget product 'Revenge' is really quite impressive.  The colour and staying power could even rival some of my more expensive lipsticks!  It reminds me a little bit of Dainty Doll's 001 Couture, which is another of my favourites.  So, if you love dark shades and are willing to moisturise/exfoliate before applying lipstick, then Collection Gothic Glam Lipsticks could be for you.  You can find them in Superdrug and Boots!
What are your thoughts on this range?
Naomi x
4
This year seems to have gone incredibly fast, and Christmas is almost upon us.  I'm sure by now we are all well into our Christmas shopping (I've been extremely organised this year and only have a couple of bits left to get!), but I thought I'd put together a few festive themed posts over the next week or two to help with that last-minute rush.  I have spent a while lately trawling the shops and internet for stocking filler ideas, so today's post features my pick of the best beauty stocking fillers for £5 and under.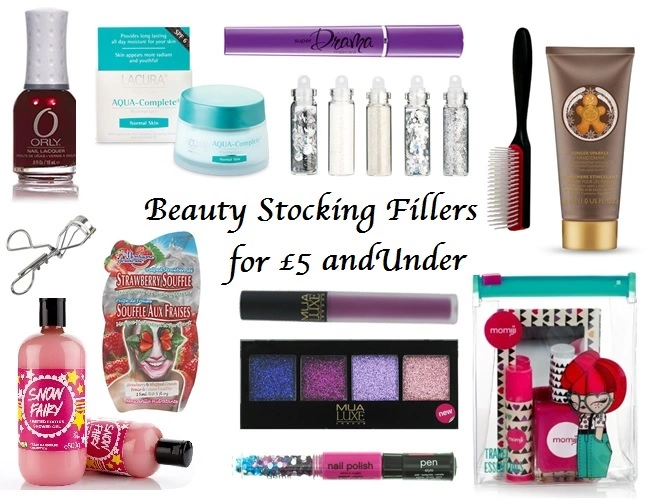 Clockwise from Top Left:
Orly Nail Polish £3.99 from Fragrance Direct / Lacura Aqua Moisture Cream £1.99 from ALDI / SuperDrama Mascara £5.00 (was £10.00) from Avon / Halo Futuristic Nail Glitter £4.50 from ASOS / Denman Small Styling Brush £4.99 from Fragrance Direct / Ginger Sparkle Hand Cream £4.00 from The Body Shop / Momiji Mini Gift Set £5.00 from M&S / 3 in 1 Nail Art Pearl Gem Pen £4.50 from Claire's / MUA Luxe Velvet Lip Lacquer £3.00 from MUA / MUA Luxe Glitter Palette £4.00 from MUA / Montagne Jeunesse Strawberry Souffle Face Mask £0.99 from New Look / Snow Fairy Shower Gel £3.50 for 100g from LUSH / Metal Eyelash Curler £3.25 from John Lewis
I hope you all find this edit helpful!  If you have any £5 or under stocking filler ideas to add, please comment below as I'd love to see what you've come across.
Check back soon for my next Christmas post, featuring Spend and Save Christmas Gift ideas.
Happy Shopping!
Naomi x