Posts tagged
Candle
1
For today's Valentine's Gift Ideas post I have put together a gift guide of ten Valentine's gifts, all of which cost under £10 each.  Around this time of year, the prices of romantic gifts, such as chocolate and lingerie, are often hiked up.  However, as this guide shows, if you shop savvy you don't have to spend a fortune to treat that special someone (or yourself!) to something nice.  The guide features some traditional gifts, but also fashion and beauty themed items.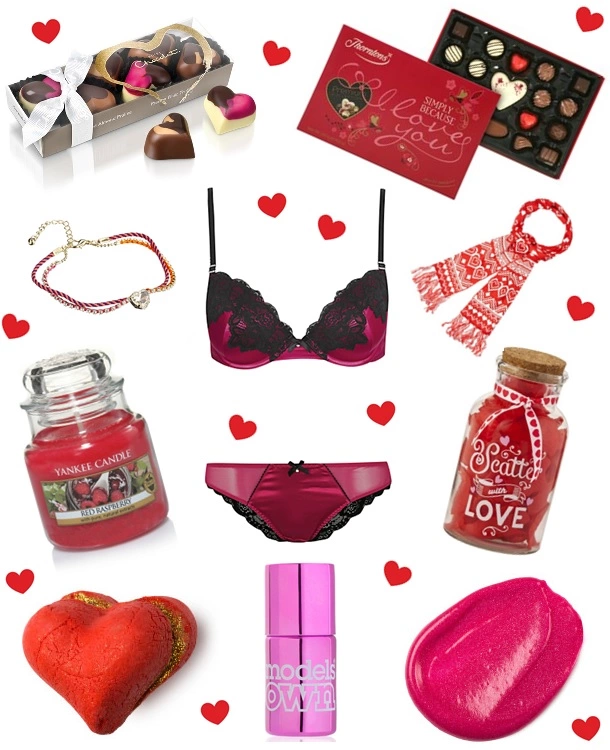 Hotel Chocolat Lovely Hearts Classic £6.50 / Thorntons Because I Love You Premium Collection £6.00 / ASOS Heart Friendship Bracelet £2.00 / Yankee Red Raspberry Candle £7.99 / George Entice Lingerie Set £7.00 / Floozie Red Heart Fairisle Scarf £6.60 / Tesco Rose Petals in a Jar £5.00 / LUSH Heart Throb Bubble Bar £3.65 / Models Own Colour Chrome £4.99 / LUSH The Kiss Lip Gloss £5.95
What will you be gifting to your loved one this Valentine's Day?
Naomi x
0
Valentine's Day is also my birthday, so happens to be one of my favourite days of the year. As soon as January comes around I start looking forward to that special day in the middle of February, as not only do I get to enjoy it, but it adds a bit of brightness to the gloomy winter for people everywhere! I'm also a firm believer that Valentine's Day doesn't have to be miserable for those who aren't in a relationship, as it gives you the perfect excuse to treat yourself, or spend time with family or friends.
So, in celebration of Valentine's Day, over the next week or so I'll be bringing you my pick of the best, affordable Valentine's gifts – perfect for your loved one or even for yourself!  Today's pick is this adorable little set of Love Hearts Tea Lights, available from It's A Wot.
Since I moved out of my mum's house and in with my fiancé, I've become more and more interested in interior design, and making my home look pretty, and these tea lights help me do just that.  They come beautifully wrapped in a Love Hearts wrapper, so they look like a super-sized tube of sweets, and inside you get six tea lights, each of which comes in a sturdy plastic holder.
The tea lights come in three colours – pink, purple and blue – with two of each in the pack, and they all have an iconic Love Hearts message printed on top.  The pink ones say "Kiss Me", the purple ones say "Love Me", and the blue ones say "Hug Me".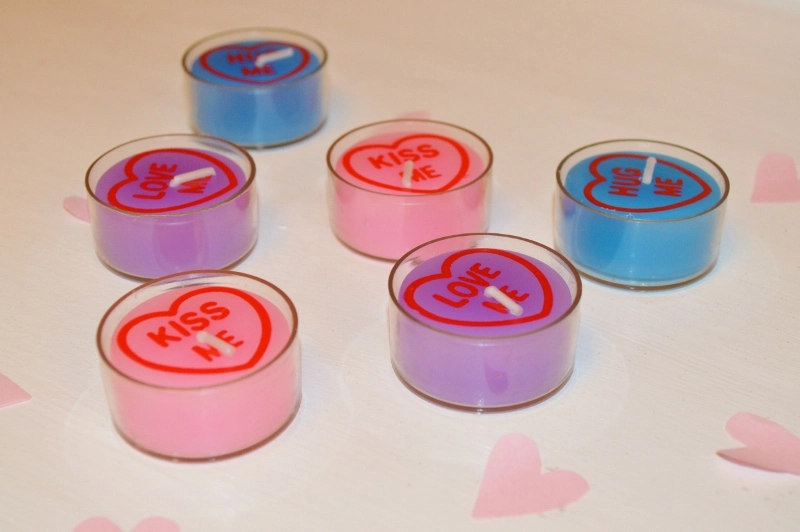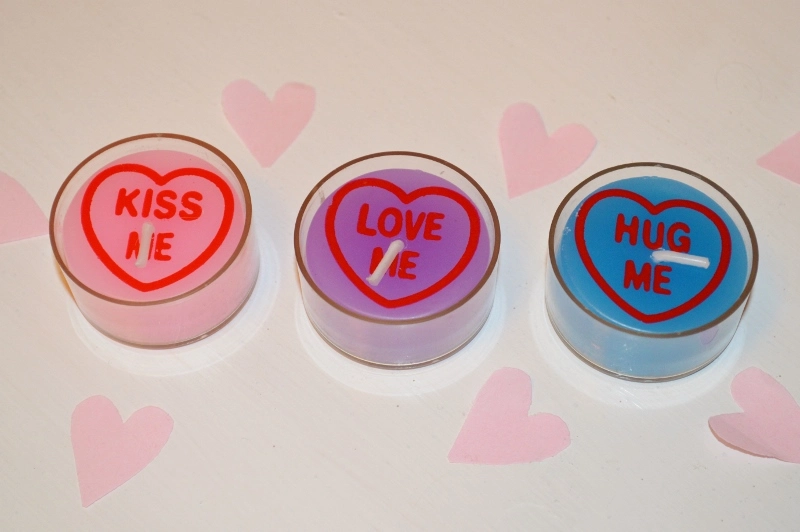 Despite their small size, the tea lights burn really well.  I had them on for several hours the other evening and the flame hardly made a dent in the wax, and they don't produce much smoke, just a steady flame.  My only issue with the candles is that they aren't scented, but it's not a deal breaker and I still think they're lovely.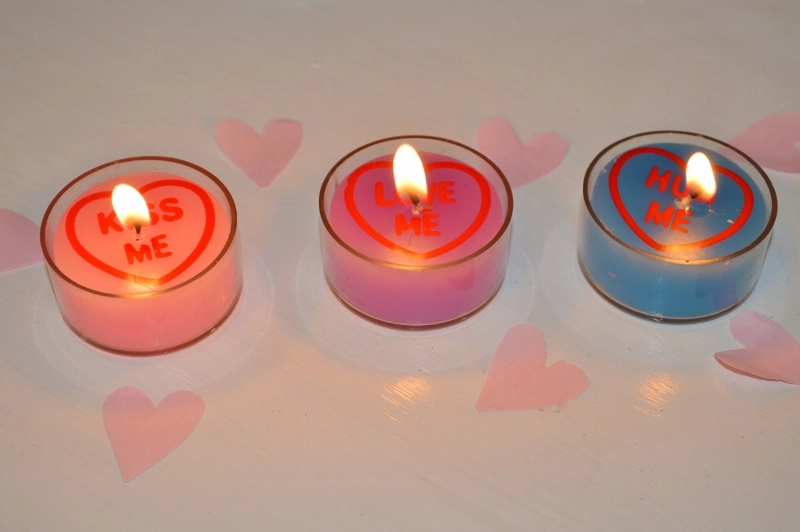 At just £1.84 for a set of six, these tea lights would make an ideal Valentine 's Day 'stocking filler' for someone who loves cute and quirky little house gifts.  They'd also be great for adding a touch of romance to your Valentine's evening, or even just to help you unwind and relax after a busy day.  Want some?  Get them here.
Naomi x
*These Love Hearts Tea Lights were sent to me by It's A Wot for review purposes.  All opinions expressed are honest and my own.*
2
I've been reading about jewellery candles on US blogs for a while now, and had been hoping that something similar would come to the UK, so when I saw reviews popping up all over the internet of the UK equivalent JewelCandle, I signed up via their website to review a candle myself.  JewelCandle sell handmade scented candles, each containing a surprise piece of jewellery worth between £10 and £250.  You can choose to receive either earrings or a ring, but you don't know what your jewellery will look like until you burn your candle and remove your surprise.  A nice idea on paper, but is it well executed?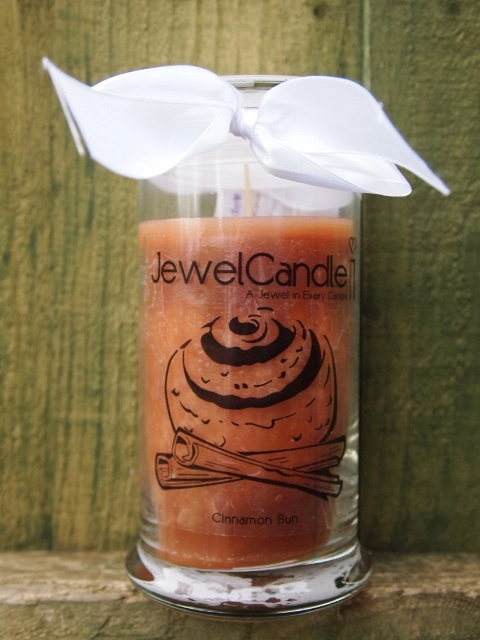 As I don't have my ears pierced, I specifically requested a candle containing a ring.  The earring candles cost £16.95 each, but the ring candles are quite a bit bigger, so cost a few pounds more at £24.95.  There are many different scents to choose from, including Sweet Cupcake, Cookies & Cream, Pina Colada, Candy Floss and Passion Fruit, but I went for Cinnamon Bun as I love the smell of cinnamon and it's suitably festive!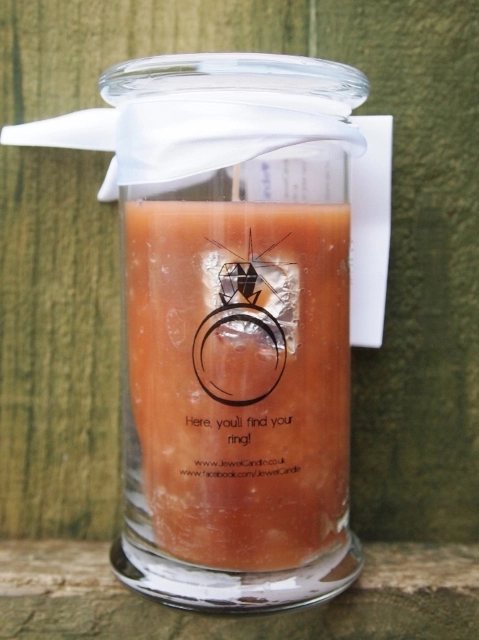 In terms of appearance, the candle looks great.  The glass jar is very high quality and has a secure lid, and is finished off with a lovely white bow.  The font and the graphics are simple, but also look quite appealing.  The ring, wrapped in foil, is also visible through the side of the jar, which is a little bit of a tease as you have to wait for the candle to burn down before you can get it out!
The scent of the candle is nice and sweet, and definitely smells like cinnamon baking.  Scented candles often smell nothing like what they're meant to, so it's always a bonus when they do!  The scent isn't overpowering and headache-inducing, but it fills the room with a pleasant smell within minutes of being lit.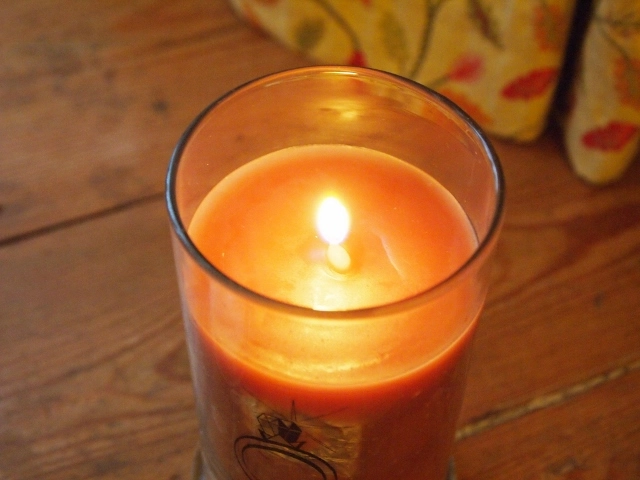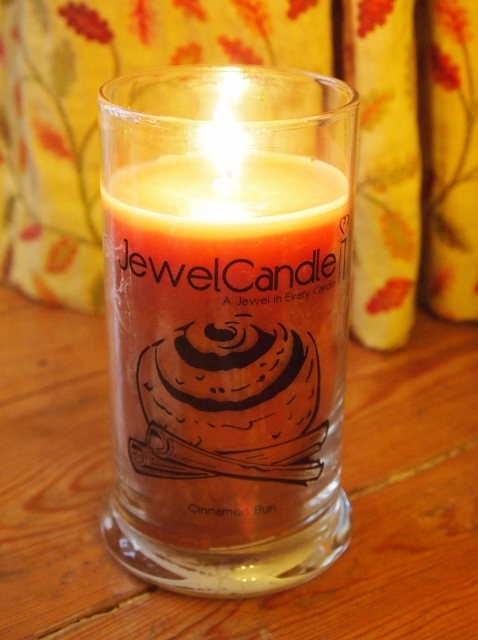 I'd read on other blogs that it takes about 3 hours for the candle to burn down enough for the ring to be retrieved, but it took mine a LOT longer, and after checking the JewelCandle site they do say it can take 10-15 hours.  The day I received it I burned it for around 4 hours, but it wasn't even close to the ring.  The next day it took another 6 or 7 hours before I could get it out, and even then I had to dig it out with a knife as I got impatient!  On the plus side, at least you know you get a good burn time out of these candles.  After 10 hours in total it was still only a quarter of the way down, and it's still going strong.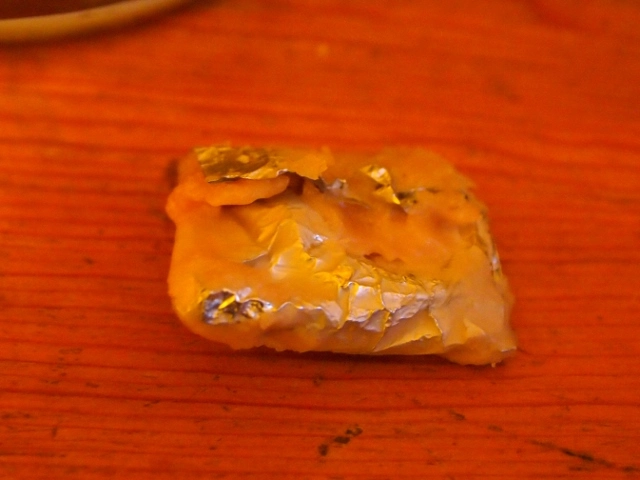 After waiting so long for the candle to burn, I couldn't wait to see my surprise piece of jewellery.  The ring itself came wrapped in foil, and also in a small sealed bag, so it was well protected from the wax, and after waiting a few minutes for the foil to cool down I opened the tiny package.  Here is what I found inside…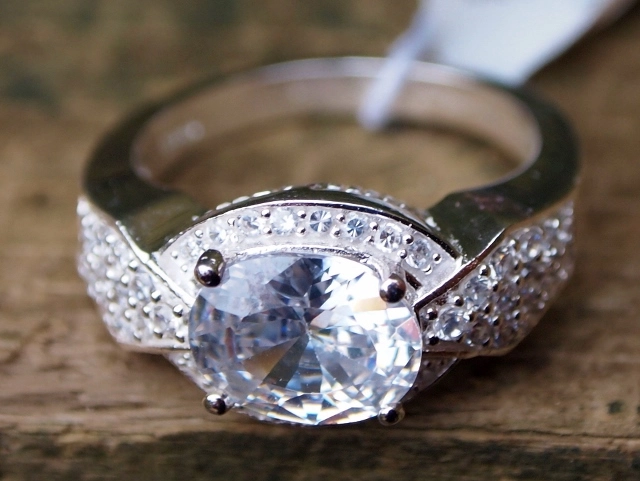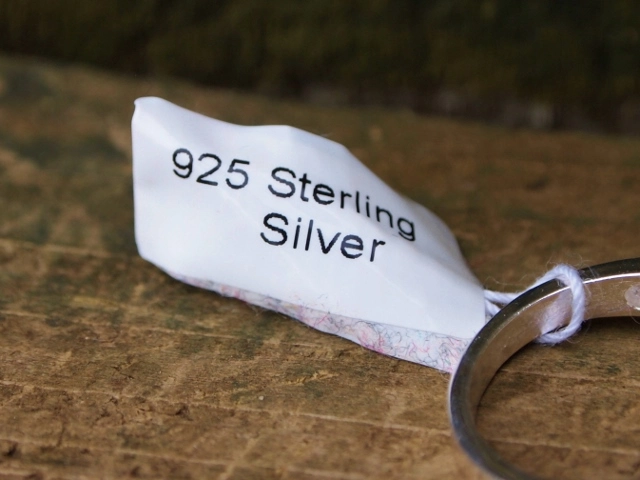 The ring itself is really pretty, and in the right light could look quite expensive, but the stone in the middle feels like plastic, and the silver isn't very thick.  However, it is labelled and stamped as 925 Sterling Silver, so at least it won't turn your skin green!  I have no idea how much the ring is worth as it isn't printed on the label like it's supposed to be, but I'm guessing it's one of the £10 rings.  Unfortunately, it's also far too big for me.  My fingers range from a K to an M in size, and the ring is extremely loose on all of them, including my thumb, so I'm unable to wear it myself.  So, if JewelCandle were going to improve anything, I'd suggest it be the sizing!  I'd definitely like to see the option to choose the size of ring inside, otherwise it becomes quite a redundant idea if you can't even wear the jewellery.  It might also be nice to see some necklaces, or even just pendants in the candles.  At least then one size fits all!
Despite the oversized ring, my overall verdict is still fairly positive.  The candle looks great, is an impressive size, smells gorgeous and burns for a long time.  Though big, the ring is quite nice, despite not being of high value.  But with a bit of improvement, JewelCandle could be even better, and I hope to see them expand in the future!
Naomi x
*This Cinnamon Bun JewelCandle was sent to me for review purposes.  All opinions expressed are honest and my own.*