Posts tagged
Romantic
0
Valentine's Day is also my birthday, so happens to be one of my favourite days of the year. As soon as January comes around I start looking forward to that special day in the middle of February, as not only do I get to enjoy it, but it adds a bit of brightness to the gloomy winter for people everywhere! I'm also a firm believer that Valentine's Day doesn't have to be miserable for those who aren't in a relationship, as it gives you the perfect excuse to treat yourself, or spend time with family or friends.
So, in celebration of Valentine's Day, over the next week or so I'll be bringing you my pick of the best, affordable Valentine's gifts – perfect for your loved one or even for yourself!  Today's pick is this adorable little set of Love Hearts Tea Lights, available from It's A Wot.
Since I moved out of my mum's house and in with my fiancé, I've become more and more interested in interior design, and making my home look pretty, and these tea lights help me do just that.  They come beautifully wrapped in a Love Hearts wrapper, so they look like a super-sized tube of sweets, and inside you get six tea lights, each of which comes in a sturdy plastic holder.
The tea lights come in three colours – pink, purple and blue – with two of each in the pack, and they all have an iconic Love Hearts message printed on top.  The pink ones say "Kiss Me", the purple ones say "Love Me", and the blue ones say "Hug Me".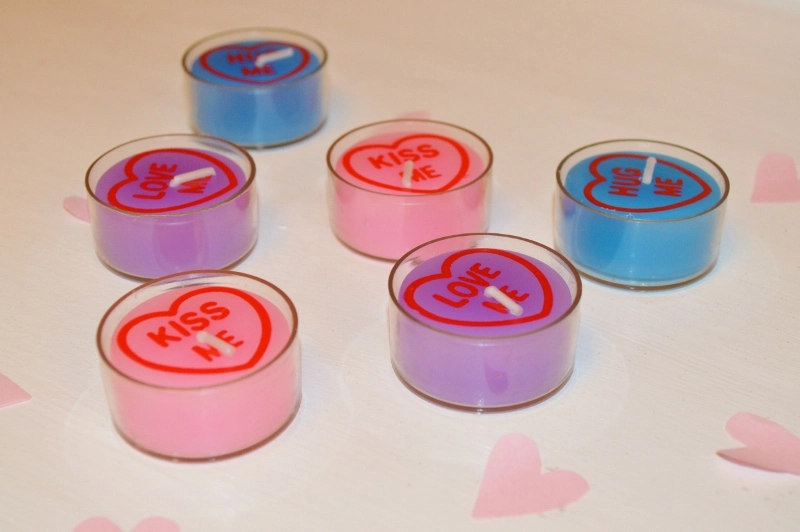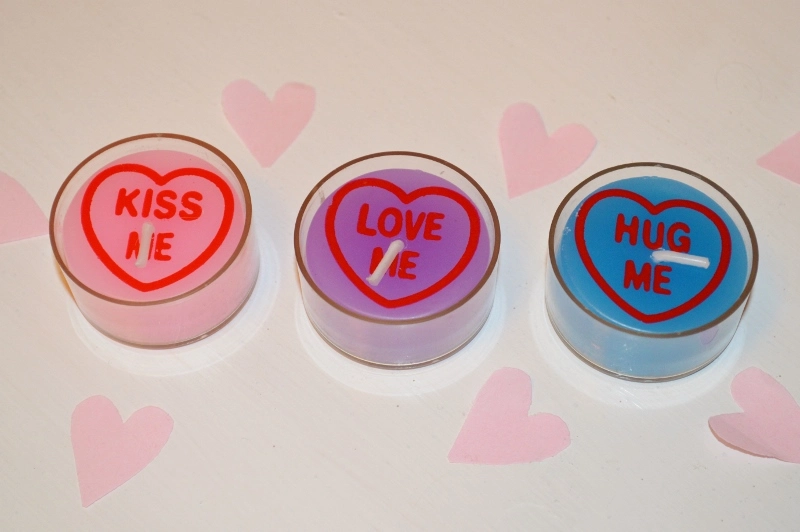 Despite their small size, the tea lights burn really well.  I had them on for several hours the other evening and the flame hardly made a dent in the wax, and they don't produce much smoke, just a steady flame.  My only issue with the candles is that they aren't scented, but it's not a deal breaker and I still think they're lovely.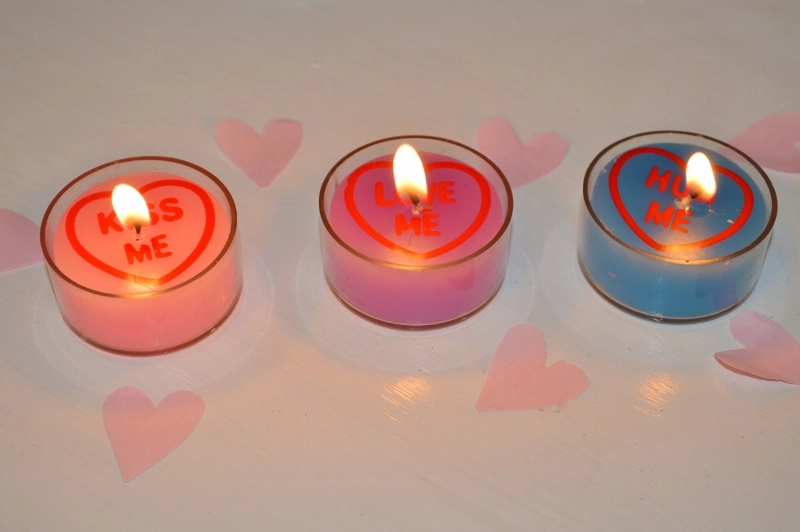 At just £1.84 for a set of six, these tea lights would make an ideal Valentine 's Day 'stocking filler' for someone who loves cute and quirky little house gifts.  They'd also be great for adding a touch of romance to your Valentine's evening, or even just to help you unwind and relax after a busy day.  Want some?  Get them here.
Naomi x
*These Love Hearts Tea Lights were sent to me by It's A Wot for review purposes.  All opinions expressed are honest and my own.*
46
Hello everyone!
Today I hit the big 100 subscribers with Bewitchery so it is finally time for me to launch my first ever giveaway!  Thank you to everyone who follows my blog… I really do find it amazing that so many of you read and enjoy what I write

  The prize is small and humble (just like my wage haha), but I hope you like the look of it and will enjoy trying to win it.  As I am an Avon Representative, this first giveaway is Avon themed.  This is what you can win…

NEW Colortrend State Of Mind Lip Gloss in 'Romantic' – a delicate opal gloss with a hint of pink shimmer.
NEW Colortrend State Of Mind Nail Enamel in 'Romantic' – a lovely pearly pink polish which is almost a dupe of Models Own 'Pearly Queen'!
Planet Spa Japanese Sake and Rice Facial Duo.
Outspoken Intense by Fergie fragrance vial.
NEW VIVA by Fergie fragrance vial.
And a small bag of Haribo sweets thrown in for good measure!
The giveaway is open internationally, so anybody can enter!  New and old subscribers can enter too, so if you're not yet following, you can still enter once you've done everything to gain your entries!  So how do you enter?  Well, here are the rules…
You must be a Bewitchery subscriber to enter.  If you are a WordPress member, just hit the 'Follow' button, but if you're not you can enter your email address to the right of the page and follow that way (Comment with the name of the account you used to subscribe – +1 entry).
Follow via Bloglovin' (Comment with your Bloglovin' name – +1 entry).
Follow me on Twitter.  My username is @Bewitchery_, then Tweet about my giveaway, saying "There is an Avon giveaway happening over at @Bewitchery_! Visit http://bewitchery.wordpress.com/2012/05/10/my-first-giveaway/ to enter!" (Comment with your Twitter username – +2 entries).
'Like' me on Facebook here, and leave a message on my wall! (Comment with your Facebook name – +2 entries).
Put a link to my giveaway in the sidebar of your blog. (Comment with a link to your blog – +1 entry).
Blog about my giveaway and link back to this post. (Comment with a link to your blog post – +3 entries).
That's a potential 10 entries per person!  Once you've done everything you can to earn your entries, comment below with your proof of each entry and an email address for me to contact you on if you win

  Also, to make the comments a little bit more interesting, please give me a nail art idea to try out

The giveaway will run for 30 days and close on the 9th of June.  I will announce the winner a day or two after that.  Thanks again everyone and good luck!
Naomi x