Posts tagged
£1.99
5
You may remember that at the beginning of January I swatched and reviewed a gorgeous glitter varnish from GOSH's Frosted Sand collection, called 'Frosted Purple'. Well, it officially became one of my favourite varnishes of all time, and I couldn't wait to add more frosted shades to my collection. In particular I was trying to get hold of 'Frosted Plum', but the only bottle in my local Superdrug for months was a damaged one. Then, earlier this week, I noticed that they had a few more in stock, and luckily for me all of GOSH's varnishes were on offer for £1.99 each! Obviously I bought it straight away and applied it when I got home, so today I thought I'd share the swatches with you.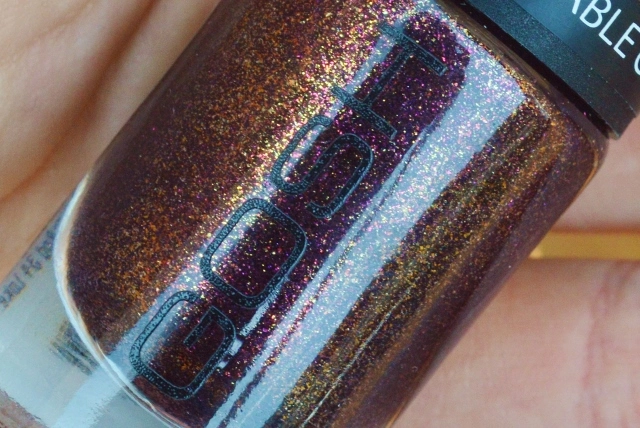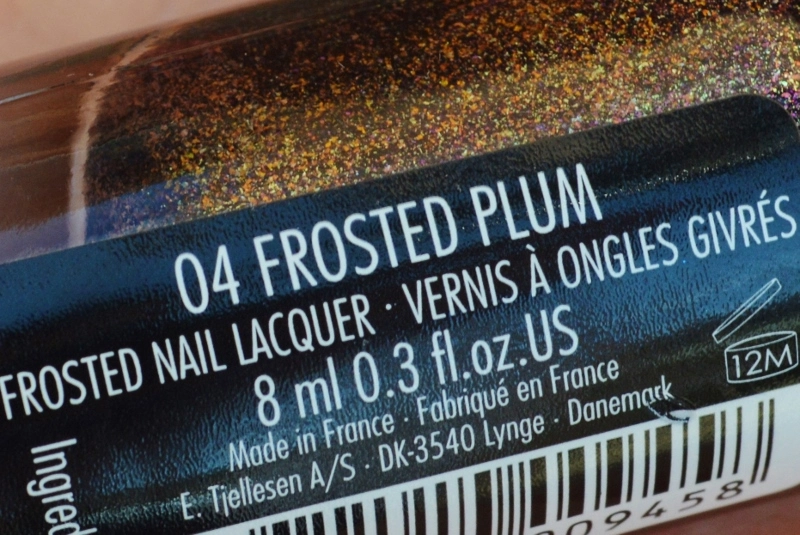 Like its purple counterpart, 'Frosted Plum' is a pleasure to apply, looks opaque in just one coat (although I applied two), and dries really quickly. It's also rather hard-wearing, and stays put for a good few days without chipping, even without a base or top coat.
The best thing about it though is the colour.  The base shade, as you'd expect, is a beautiful deep plum purple, but throughout it are flecks of gold, bronze and bright pink, which give it a brilliant depth.  It looks absolutely amazing in the sun, and even indoors it still looks impressive.  The glitter in this one is a lot more consistently sized than in 'Frosted Purple', and I think it looks a bit like a caviar manicure.
Indoors (with flash)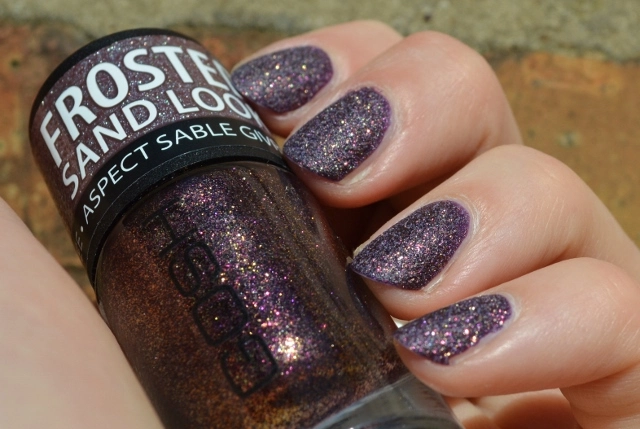 Outdoors
I'll stand by my previous statement that GOSH's Frosted Sand glitters are honestly the best glitters I've tried, and I will continue to add to my collection!  I have my eye on a couple of their spring pastel shades, 'Soft Blue' and 'Soft Green', which are also currently £1.99 in Superdrug (reduced from £3.99).
Will you be buying any of GOSH's frosted glitters?
Naomi x
0
This review has been sitting in my drafts for ages now, so I thought it was about time I shared it with you all!
Whenever I'm tired (which is most of the time) I tend to get dark circles under my eyes.  Not bags, just circles, and I've always had trouble finding an affordable concealer that will cover them.  In the past I've mainly used concealer sticks, but they're more suited to covering blemishes and they never do a very good job, so a few months ago I decided to pick up a liquid concealer to try.  Whilst browsing Superdrug for the perfect shade I tried many concealers from different brands, most of which were too orange or too dark for my pale skin tone, but whilst checking the cheapest stand in the shop, 2True, I was surprised to find the ideal match – their 3 in 1 Concealer in Shade 1, for just £1.99.
The concealer comes packaged in a very basic looking tube, complete with a soft, angled wand for easy application.  The packaging is nothing to shout about, and in all honesty it is fairly impractical as it gets very messy, very quickly (as you can see below), and it's impossible to get the last dregs of product out of the tube.  But for £1.99 I'm not complaining too much!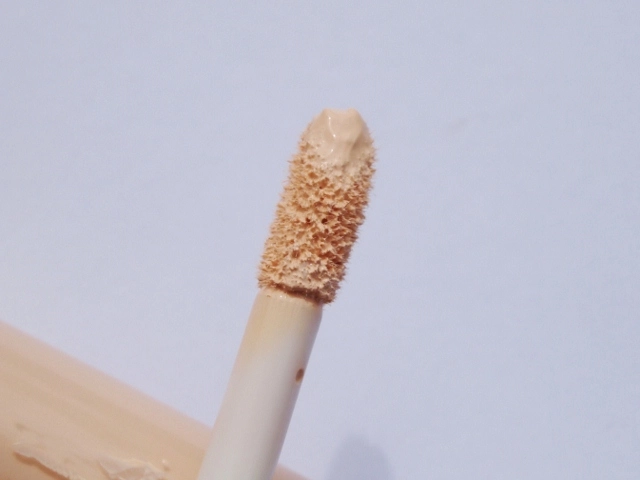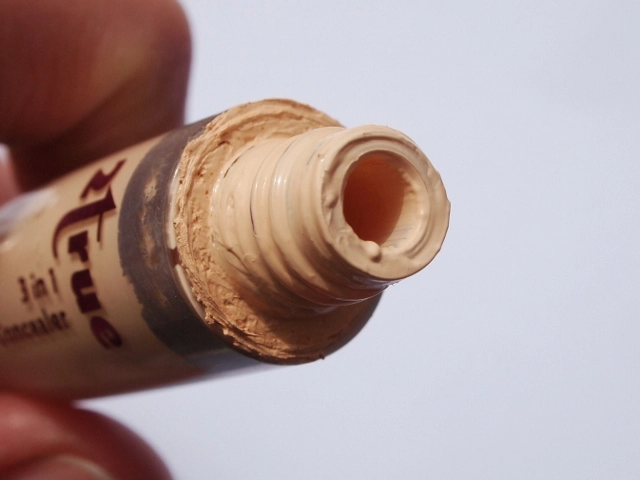 The concealer has a light, creamy consistency and can be blended easily with a fingertip into all nooks and crannies.  It also dries fairly quickly so it's perfect for the morning rush, and it doesn't go powdery or tight on the skin.  In fact, I actually find it quite moisturising, without being greasy, and it leaves your skin looking smooth with an even tone.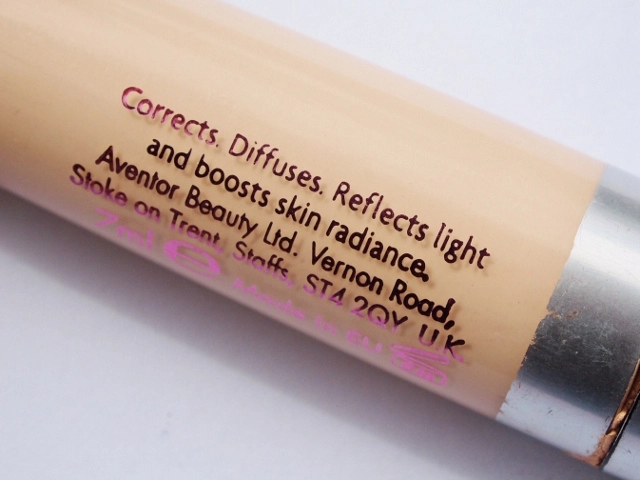 The concealer goes on very pale, but once blended it is a brilliant match for light skin tones, with its lightness giving the skin a little boost of radiance.  For a bargain concealer the coverage is actually quite impressive, and it covers up my dark circles well, and stays put for a good while.  By the evening the dark circles start to show through again however, so it does need touching up/reapplying if you're heading out anywhere.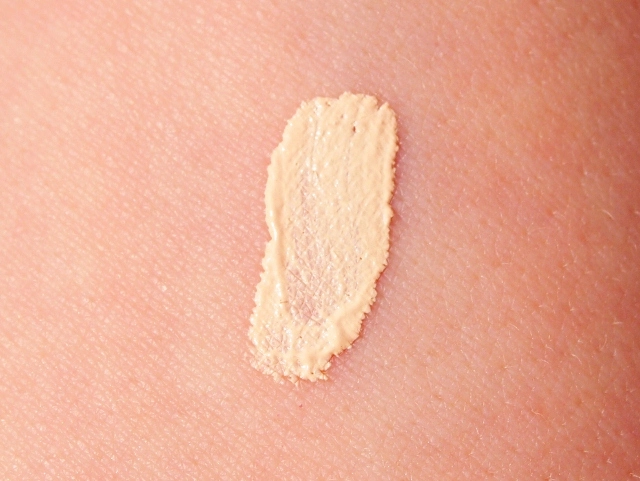 Unblended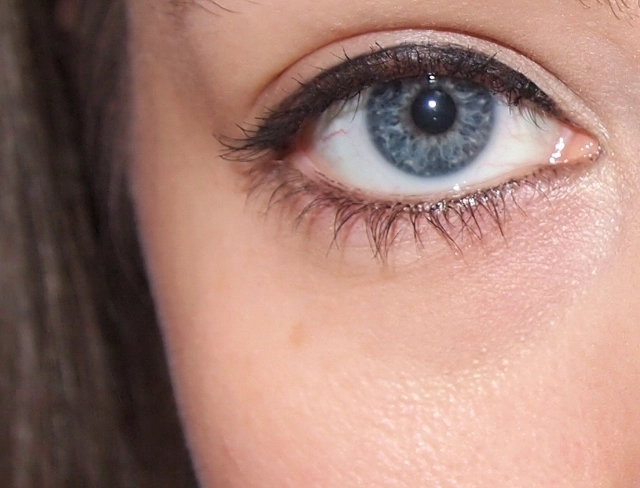 Coverage (with foundation)
Other than the impractical packaging, this concealer is a little gem and at £1.99 you really can't go wrong.  I'm already onto my second tube and it makes a nice little addition to my make up bag, and I use it on a daily basis for work to hide the signs of tired eyes.  It gets a big thumbs up from me!
Naomi x
20
There has been a big buzz on Twitter lately about Fragrance Direct, mainly because they have been selling a wide range of Dainty Doll make up for just a couple of pounds each.  Dainty Doll is a brand that I've been wanting to try for a while as it is formulated for people like myself who have fair complexions, so when I heard the bargainous news I went straight to the website to place an order.  I soon discovered that Fragrance Direct stock a LOT of other brands at incredibly discounted prices, and I ended up ordering a couple of other things too.
I plan on reviewing everything I purchased from Fragrance Direct in the coming weeks, but for now I thought I would show you my collective haul.  The website is restocked almost every day, and also runs out of products just as quickly, so I ended up placing three separate orders in order to get hold of everything I wanted.  It did mean I had to pay three lots of postage, but postage is only £1.99 and I split it with my mum and sister as they ordered a few things too, so everything still works out dirt cheap.
Here is what I received in my first two orders… (The third hasn't arrived yet, but it only consists of two Essie nail varnishes so I'll add them at a later date).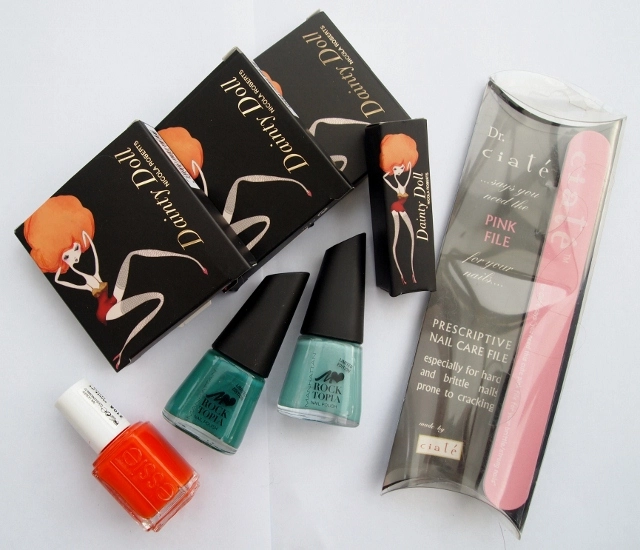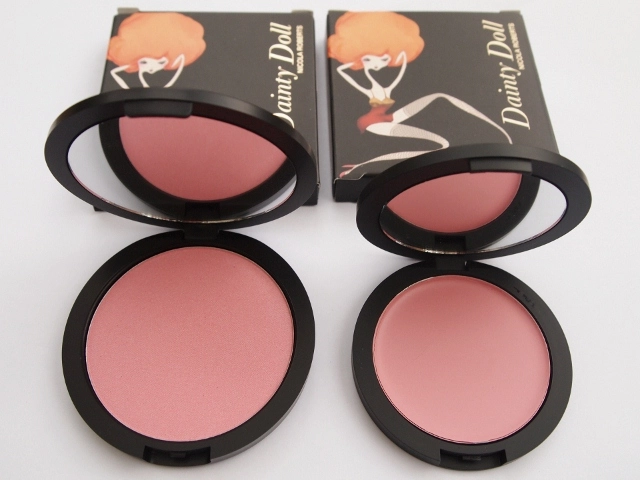 Dainty Doll Powder Blusher in 'My Girl' – £1.99 (RRP £13.50) and Dainty Doll Cream Blusher in 'Paper Roses' – £1.99 (RRP £13.50)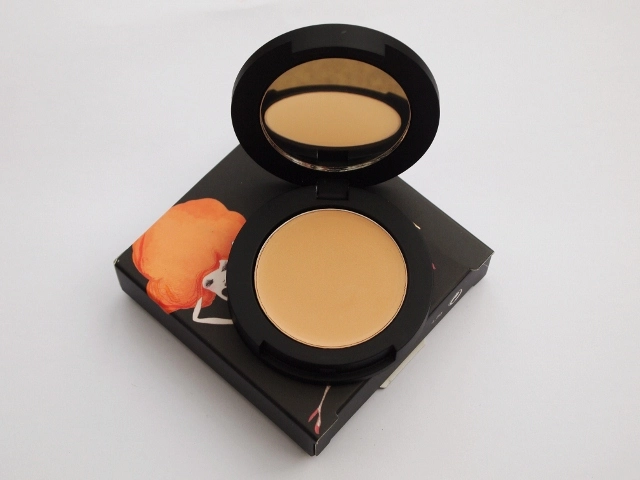 Dainty Doll Concealer in '002 Abracadabra' – £1.99 (RRP £14.50)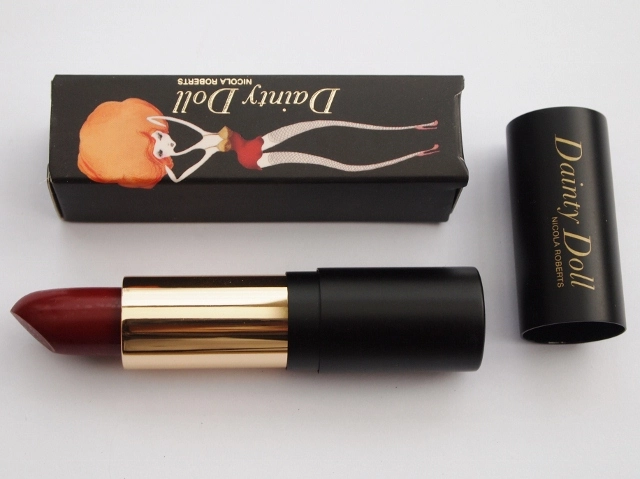 Dainty Doll Lipstick in 'Couture' – £1.99 (RRP £12.50)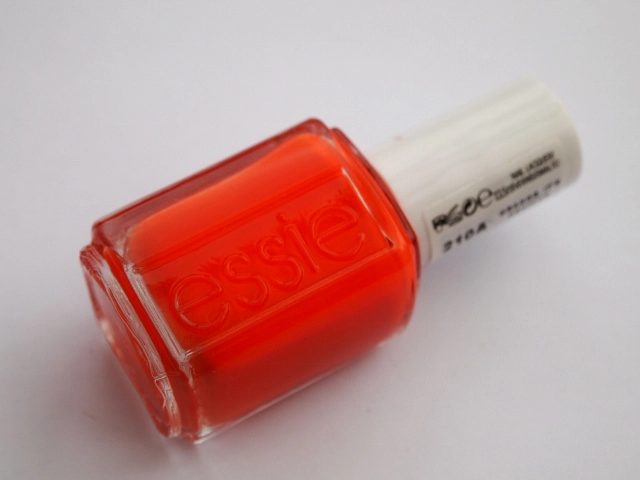 Essie Nail Polish in 'Orange It's Obvious' – £1.99 (RRP £7.99)
('Bikini So Teeny' and 'Cascade Cool' are currently in the post.)
Manhattan Rock Topia Nail Polish in '5' and '6' – £0.49 each (RRP £2.99 each)
(My mum ordered shades 2, 3 and 4 and they are all absolutely gorgeous.)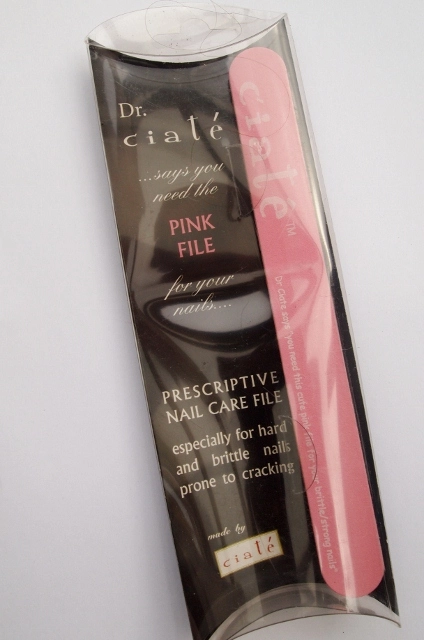 Dr Ciate Prescriptive Nail Care File for Brittle Nails – £0.99 (RRP £3.99)
Excluding postage, this little lot cost me just shy of £12.00, but is worth a whopping £72.00 in total!  I'm really happy with all of my items and I can't wait to receive my next order and place even more in the future.  Keep an eye out for swatches and reviews of everything coming soon.
Have you ever ordered from Fragrance Direct?  What did you buy?
Naomi x