Posts tagged
Enamel
11
Illamasqua are a brand that have intrigued me for a long time.  They're British and known for being cruelty-free, and being a British vegetarian myself I am all for local, ethical businesses.  Their website states that they are dedicated to 'self-expression through make up art' whilst 'challenging the conventions of the make-up industry'.  I have never been one for sticking to conventions, so I was really drawn to their wide range of unusual colours and cosmetics when I discovered them many moons ago.  The brand have been around since 2008, but despite my long term obsession with their make up, I received my first ever Illamasqua order today.  I know I'm a bit late to the Illamasqua party, but better late than never!  I don't usually do unboxing posts as they can be a bit boring and I did only order two items from the sale that I'd been eyeing up for a while, but I thought I'd give you a sneak peek of what I'll be reviewing in the coming days/weeks

From what I've seen on other blogs, all Illamasqua orders come packaged in a black cardboard box like this: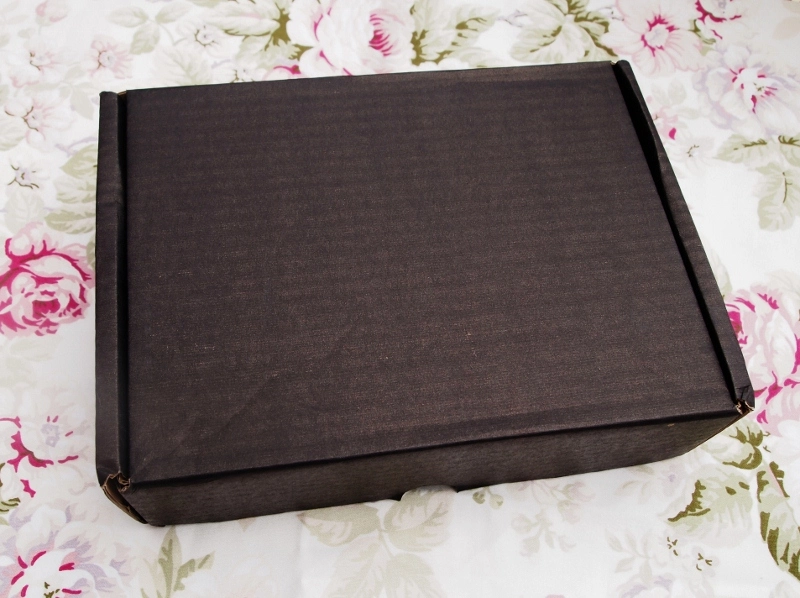 Not terribly exciting to look at, but that 'beauty box' element makes it feel a little bit more luxurious than receiving your items in a plain ol' jiffy bag.
Upon opening the box, I was greeted with my receipt and a flyer about their Skin Base Foundation.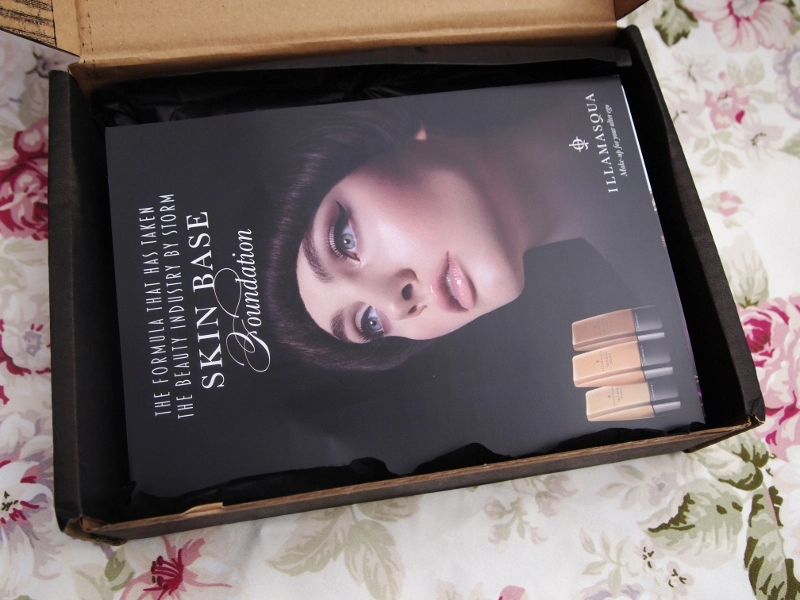 Underneath the flyer were two little freebie items.  When I placed my order I was given the opportunity to add one, both or neither of the freebies to my order, so obviously I went for both of them!  I was sent a 1.5ml sample of Illamasqua's new fragrance 'Freak', and a booklet of their Human Fundamentalism collection which I'm really looking forward to browsing.  It has some great pictures inside of different and unusual make up looks which I'm sure I can draw some inspiration from!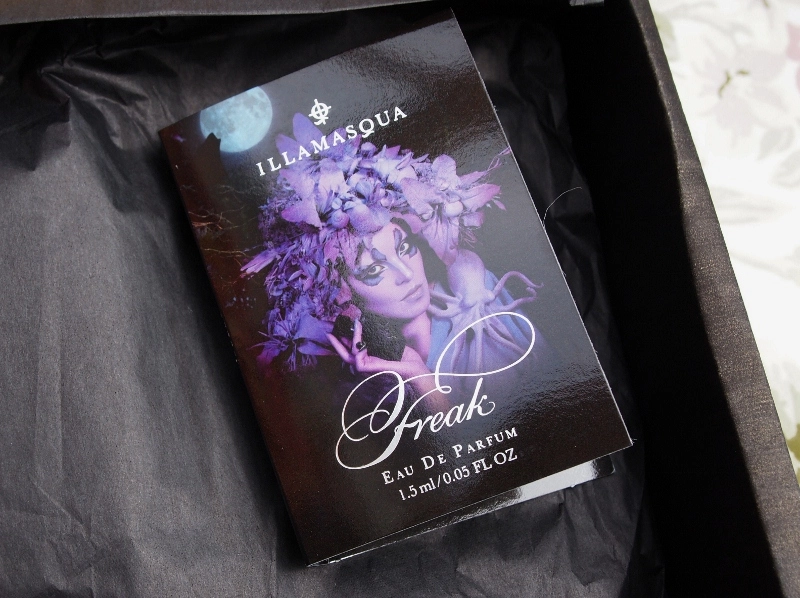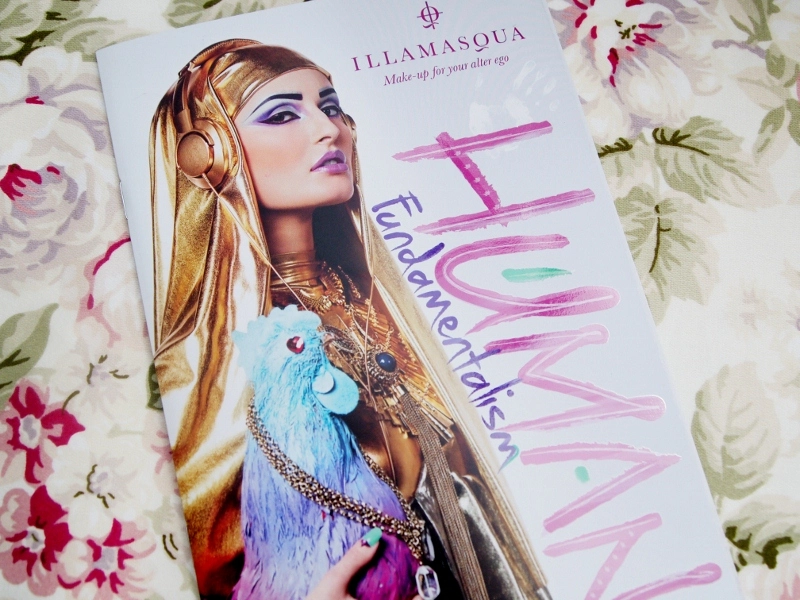 I tried the perfume out earlier and though it isn't as sweet as the perfume I would normally choose, I have really taken to it.  It's also lasted a long time on my skin and smells as strong as it did when I first put it on a few hours ago.
And now, onto what I actually bought…  Sheer Lipgloss in 'Tantrum' for £7.50 (RRP £13.00) and Nail Varnish in 'Snap' for £5 (RRP £13.50).  I must point out that I absolutely love Illamasqua's classy black packaging!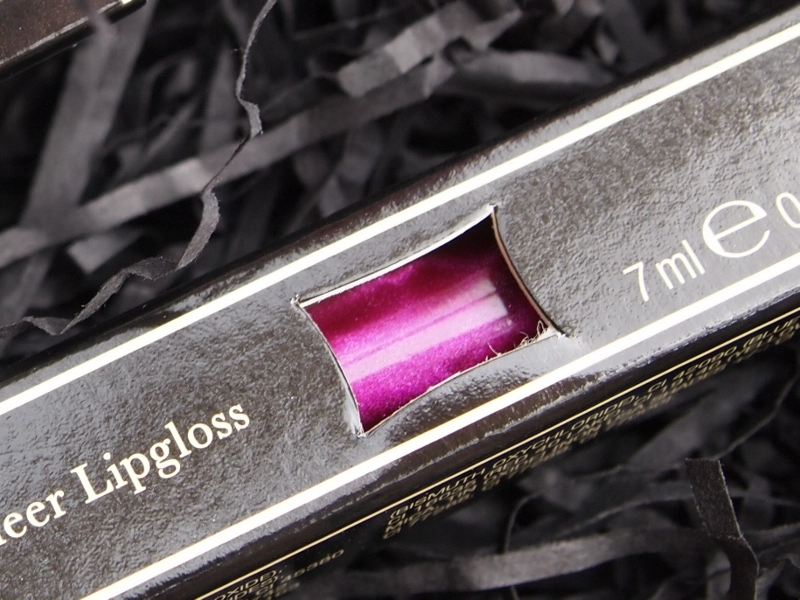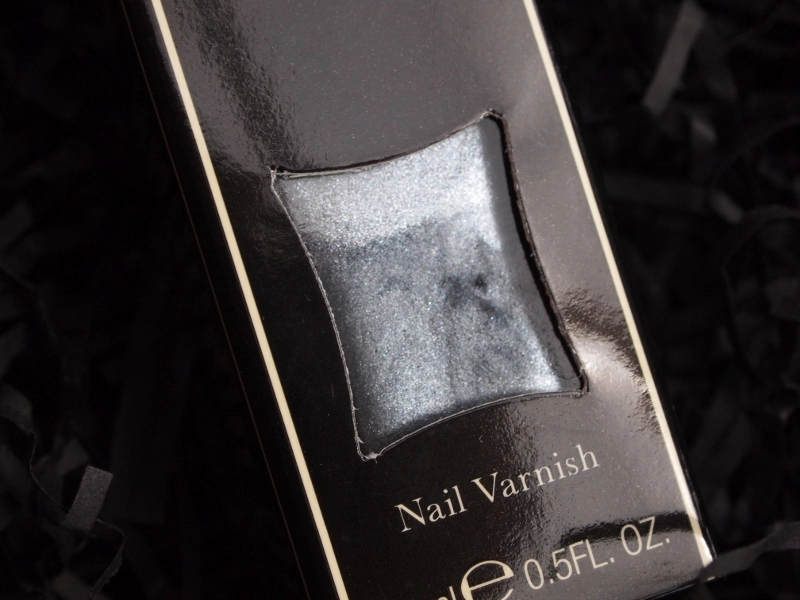 I've already swatched both products and they seem promising!  'Tantrum' is a gorgeous pinky purple shade, described as a 'deep berry pink' on their website, and 'Snap' is 'rich pewter' with a 'shimmer finish'.  But that's all I'll say for now!  Keep an eye out for my review posts of everything, including the 'Freak' sample, which I'll be doing soon

Have you tried any Illamasqua make up?
Naomi x