Posts tagged
Shimmery
9
I recently came across a great little Etsy store called ResinSparkles, which is owned by the lovely Sara.  Sara creates unique pieces of jewellery out of resin and glitter, a lot of which have a fab geek-chic theme, with Dr Who, Star Wars, steampunk and comic books regularly featuring in her designs.  Sara very kindly offered to send me a couple of pieces to review, and after browsing her store the magpie in me chose a Sparkly Ring and a Steampunk Clockwork Pendant.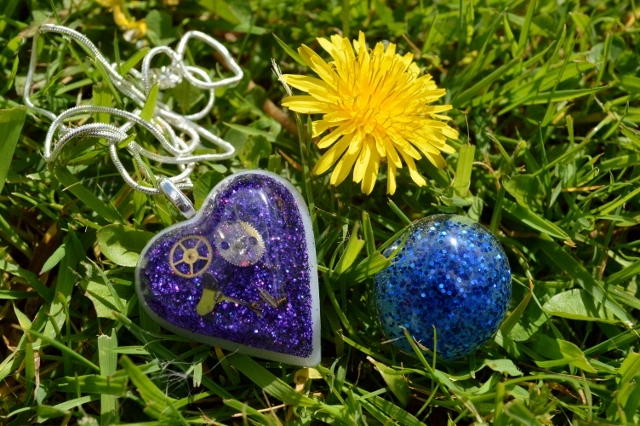 Both pieces are really well made, and they are both very generous on the glitter.  They're so eye-catching, especially in the sun, and both make a real statement.  They came packaged in cute matching gift bags too – perfect if you want to give them as a present (and trust me, the receiver would not be disappointed with their sparkly surprise).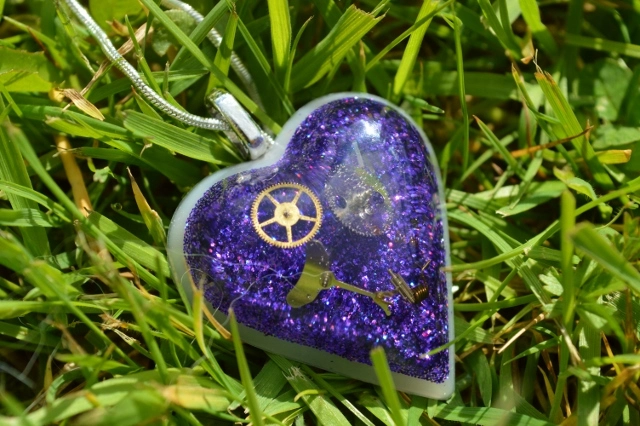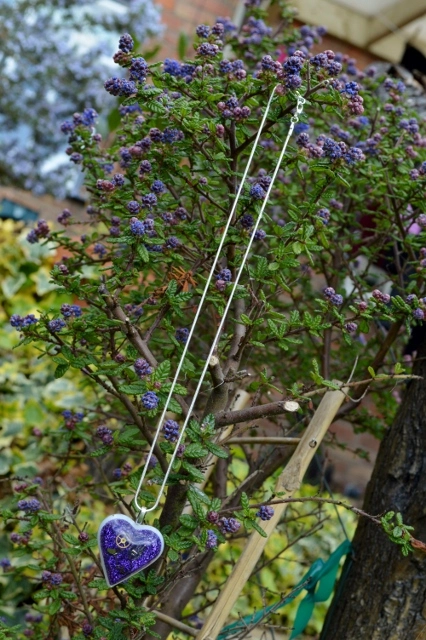 The pendant comes on an 18″ silver coloured chain and is nice and lightweight, so though it's a fairly big piece, it's incredibly comfortable to wear and hangs well.  I chose purple as it's my favourite colour and this particular shade is stunning, but these pendants are available in a wide range of colours.  I absolutely love the steampunk theme too, as the little cogs and metal bits suspended in the resin give it an added edge.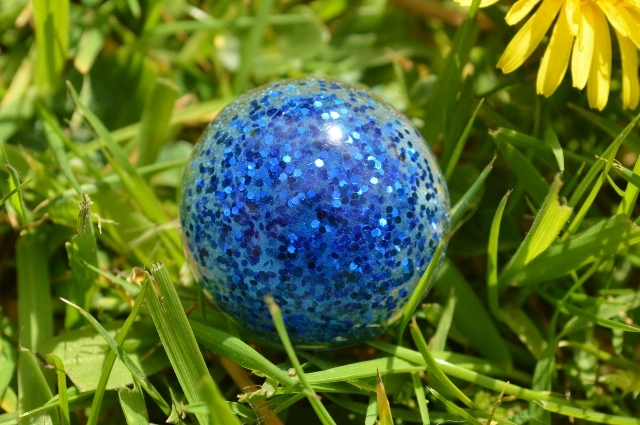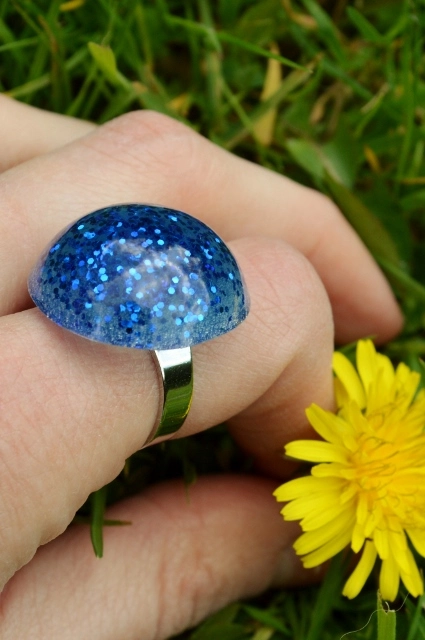 The ring I received has come to be known as my mermaid ring, as the layers of bright blue glitter are so pretty and remind me of a mermaid's tail, or the surface of the sea sparkling in the sun (how romantic!).  Like the pendant, the dome of the ring is quite large so really stands out, and it sits securely on a silver coloured adjustable metal band.  I have quite slim fingers so it best fits my index or middle fingers, which is where I prefer to wear rings anyway.  These are also available in a wide range of shades, with some combining two different glitters.
Considering all of Sara's pieces are handmade and great quality, they're also very affordable.  The pendants are £7.50 each including the chain, and the rings are just £3.50.  So, if you're a fan of sparkle, or know someone else who is, be sure to check out ResinSparkles on Etsy, and on Twitter.
Naomi x
*These pieces were sent to me by ResinSparkles for review purposes.  All opinions expressed are honest and my own.*
3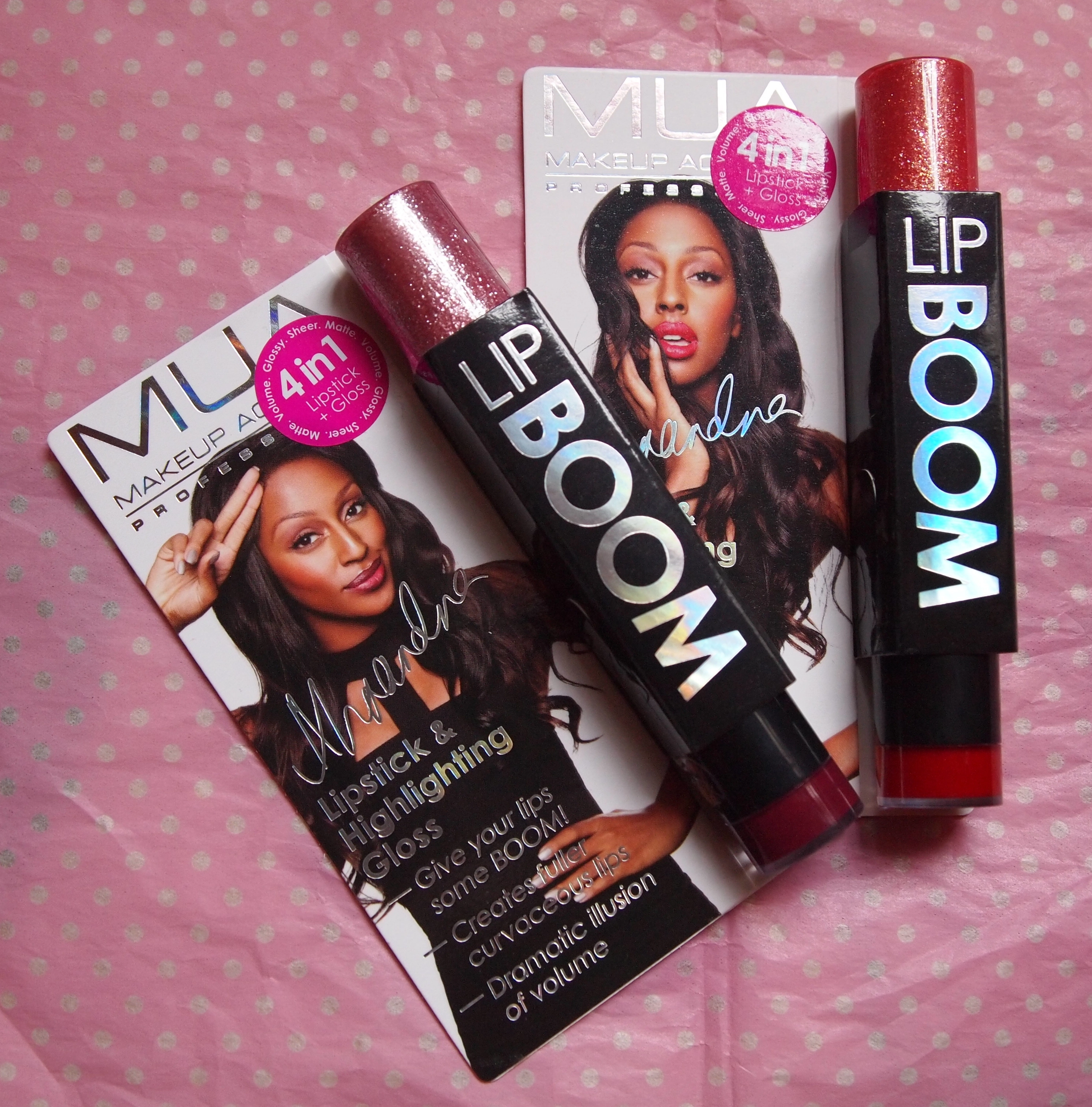 Earlier this week I ordered two of MUA's NEW Lip Booms via their website and, after a 24 hour wait, my package arrived yesterday!  I have been excited about trying the Lip Booms ever since I heard about them, so I was very happy to get my hands on some so soon to see whether or not they lived up to the hype.
My first impressions were that they look absolutely great.  I really like how chunky they are and they look really slick in the classic MUA black packaging with the shiny silver font.
The Lip Boom collection includes 8 stunning shades, and each boom is double ended, featuring a matte lipstick and a glittery highlighting gloss.  The two shades I went for are 'Bring it' and 'It's A Situation'…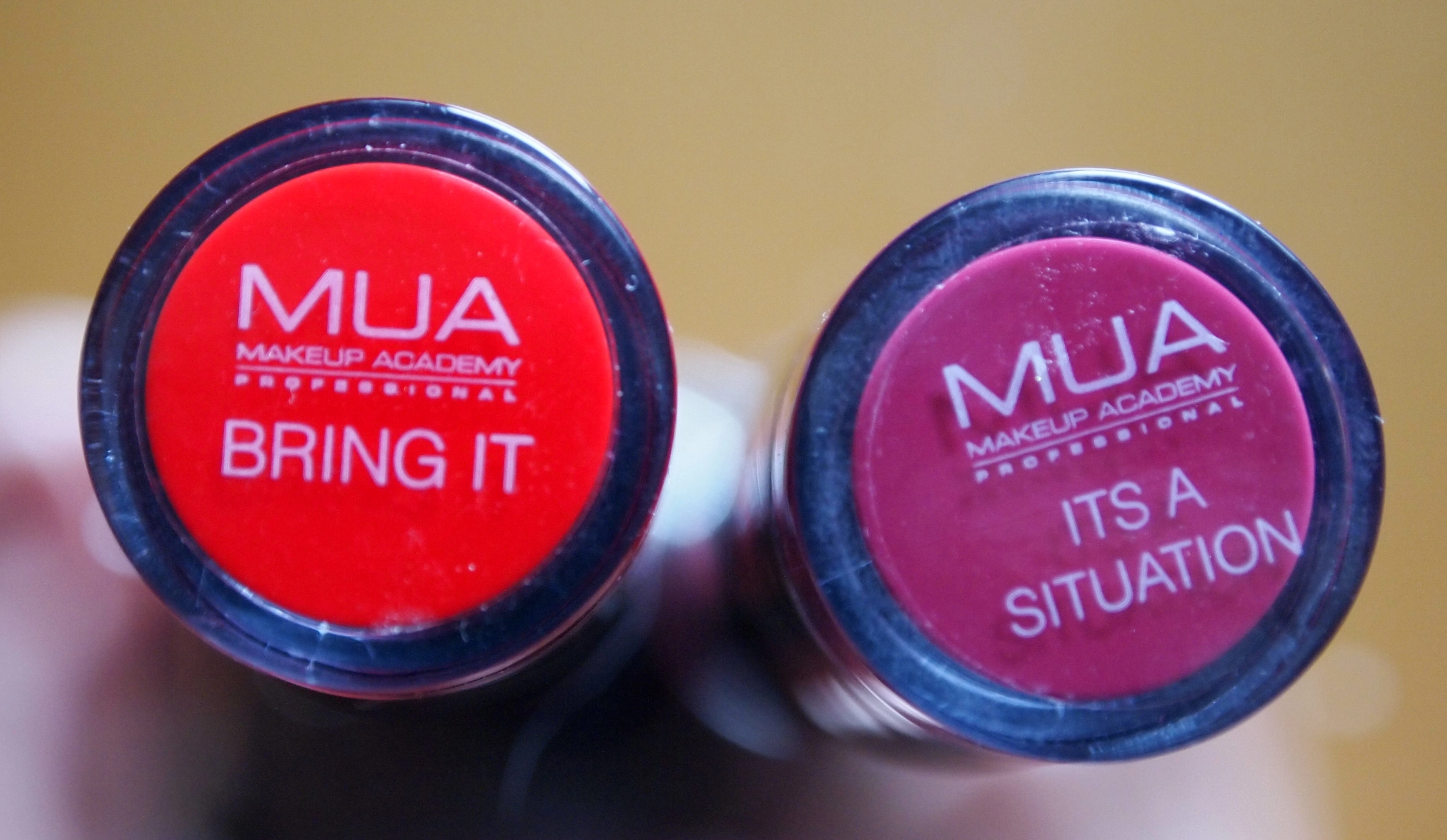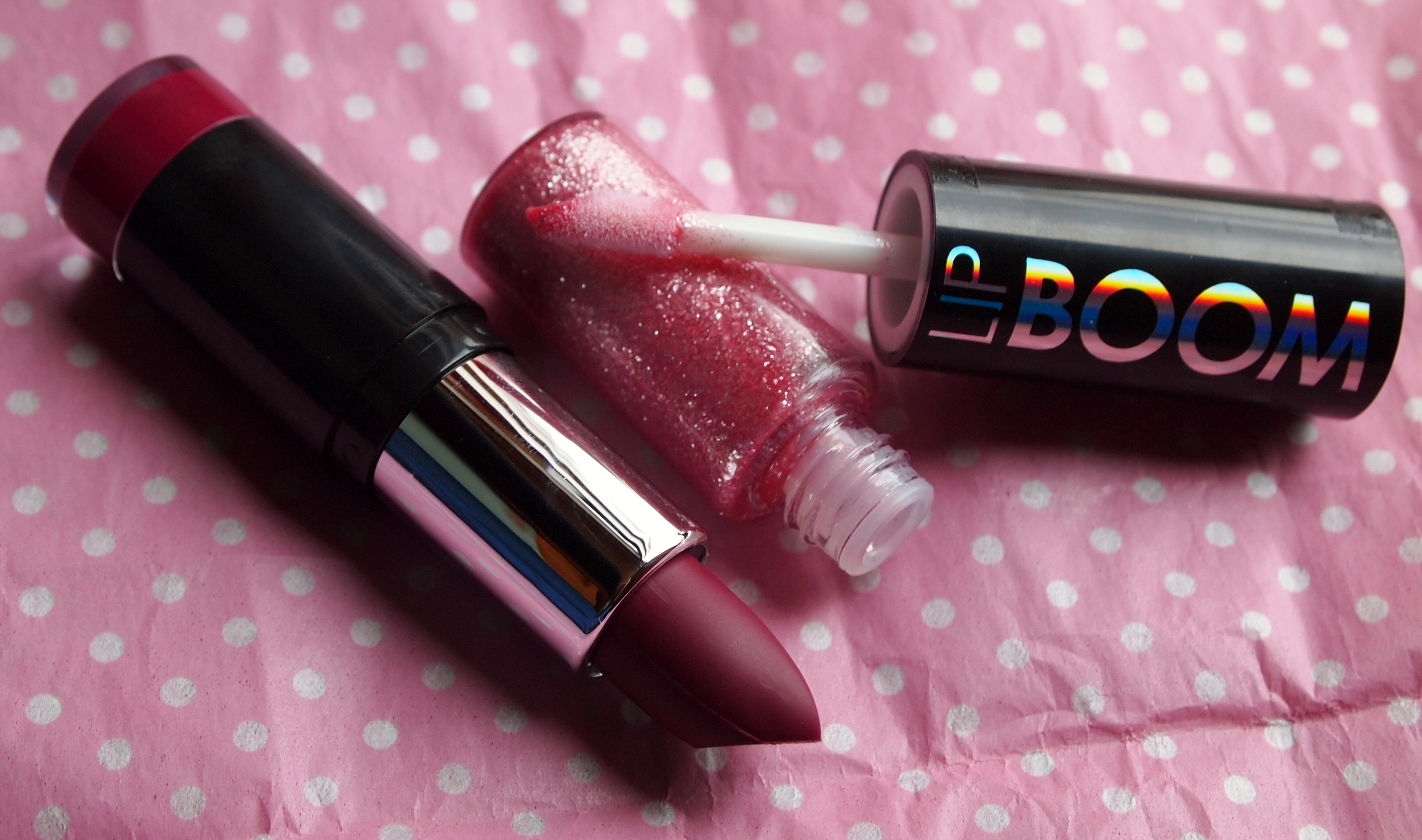 MUA teamed up with British pop artist Alexandra Burke to create the Lip Boom range, and they can be worn in four different ways; as a matte lipstick, as a sheer gloss, as a glossy lipstick or to create the illusion of more volume!  For the latter look, the trick is to apply the lipstick first, then highlight the centre of your lower lip and the Cupid's bow on your top lip for 'fuller curvaceous lips'.
Here is a demo of each look in each shade.  Sorry about all the pictures!  The top shade is 'Bring It', and the bottom shade is 'It's A Situation'.  As you can see, the glosses are very similar.
Sheer
Matte
Glossy
Volume
I really love both lipsticks when worn matte as they're easy to apply and nicely creamy.  They also stay on for AGES and are fairly difficult to remove, but I see that as a good thing as it means they have the potential to last all day!  I thought the gloss looked great as a highlighter too.  However, the gloss isn't just shimmery, it's glittery, and the glitter is quite coarse, so when there is a lot of gloss on your lips it is really quite irritating!  Every time I rubbed my lips together when wearing the sheer and glossy looks, the glitter felt gritty and uncomfortable, so I'm not sure I'd actually wear the gloss like that very often.  The gloss also has a VERY strong scent, like creme brulee, which I initially found quite overpowering, but the sweetness soon grew on me.  If you don't like scented lip products though, you probably won't like the Boom gloss, but give it a chance as the scent fades eventually and leaves no taste.
In terms of colour, both are absolutely stunning!  'Bring It' is a bold, daring red which is perfect for a sultry evening look.  'It's A Situation' is a deep violet purple, which happens to be my favourite lipstick colour so this one is definitely my favourite!
Overall, MUA Lip Booms have lived up to my expectations (despite the gloss issue) as they're versatile, look great and are amazing value for money.  Lip Booms are currently available online via the MUA Store and cost just £3 each, and will be in Superdrug stores from 9th May.  I think I'll be getting 'LMK' too once they're in shops!
Which shades will you be trying?
Naomi x