Posts tagged
Volumising Shampoo
0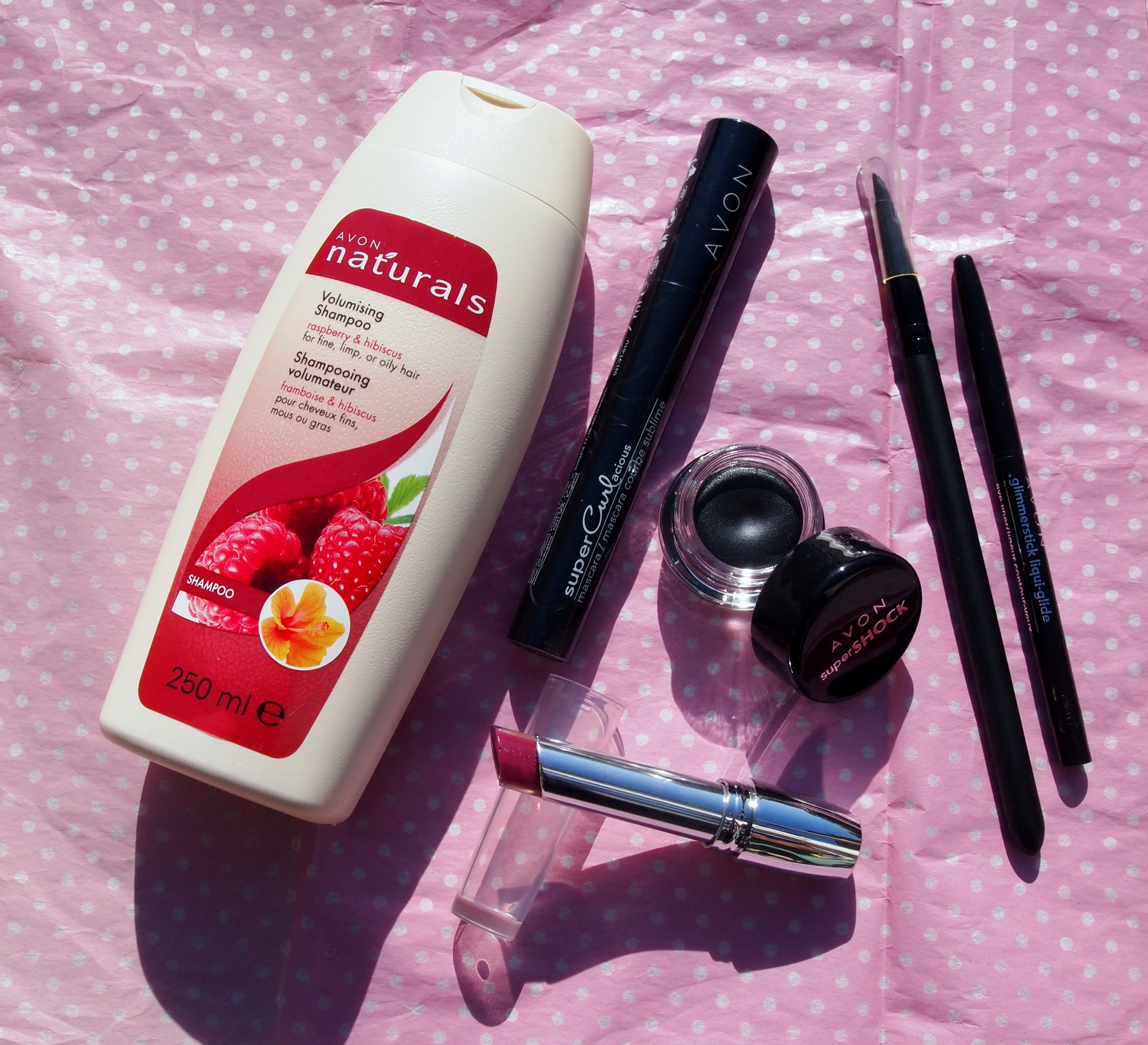 My Avon delivery arrived this morning and, once again, I had ordered some goodies for myself in amongst the brochures and customer orders!  Other than the Liqui-Glide Eye Liner, I've never tried any of these products before, so I will be reviewing them all in the not too distant future.
From left to right I have:
Naturals Raspberry and Hibiscus Volumising Shampoo (yet to be released to the public)
SuperCurlacious Mascara in Black
SuperShock Eye Liner in Blackened Metal (comes in a little glass pot)
Eyeliner Brush
Glimmerstick Liqui-Glide Eye Liner in Black
And at the bottom is the fantastic Shine Attract Lipstick in Orchid, which I will be reviewing later today.
Have you ever tried any of these products?
Naomi x