Posts tagged
Naturals
0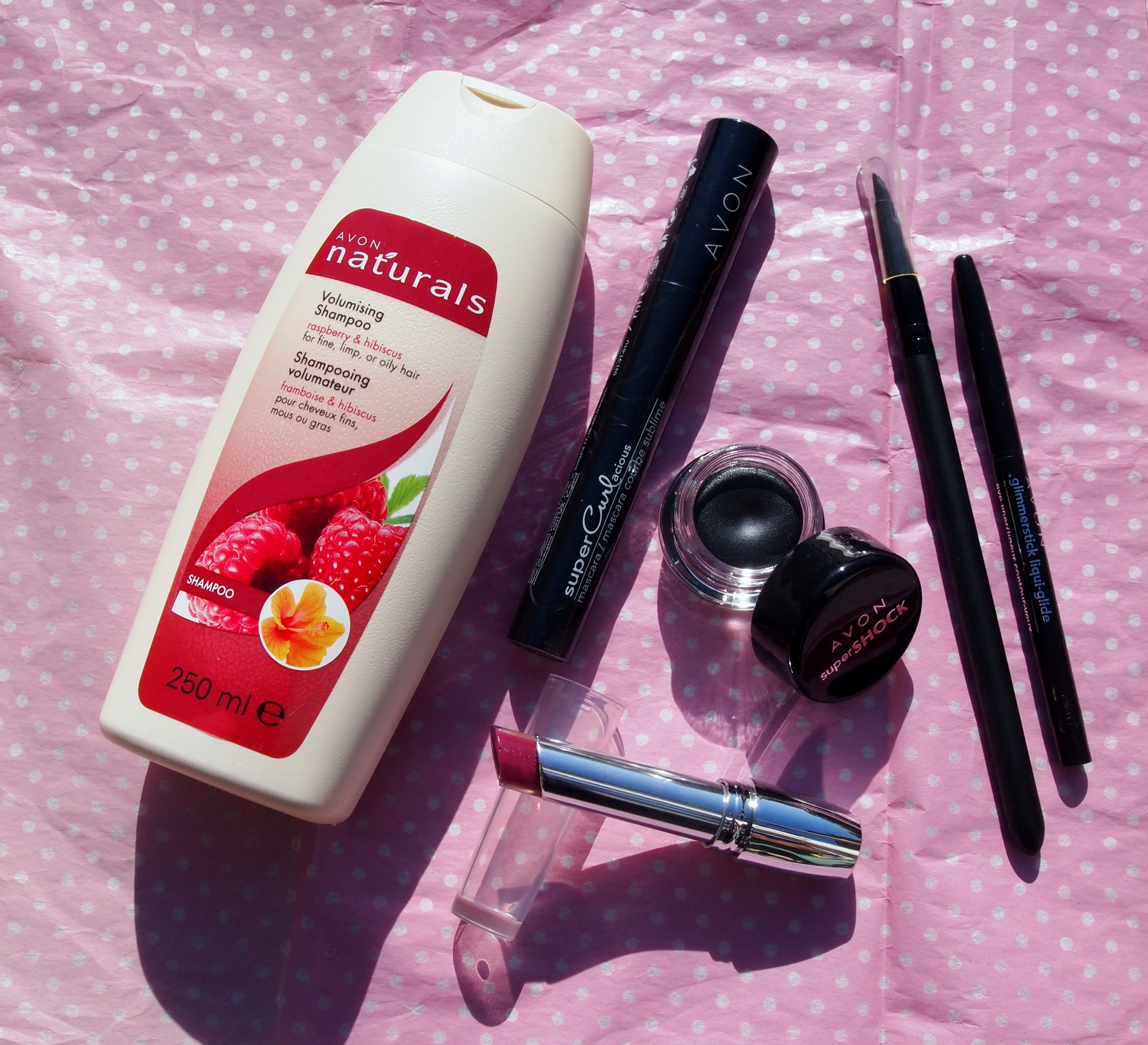 My Avon delivery arrived this morning and, once again, I had ordered some goodies for myself in amongst the brochures and customer orders!  Other than the Liqui-Glide Eye Liner, I've never tried any of these products before, so I will be reviewing them all in the not too distant future.
From left to right I have:
Naturals Raspberry and Hibiscus Volumising Shampoo (yet to be released to the public)
SuperCurlacious Mascara in Black
SuperShock Eye Liner in Blackened Metal (comes in a little glass pot)
Eyeliner Brush
Glimmerstick Liqui-Glide Eye Liner in Black
And at the bottom is the fantastic Shine Attract Lipstick in Orchid, which I will be reviewing later today.
Have you ever tried any of these products?
Naomi x
2
I am currently running a Spring Raffle for my lovely Avon customers and thought that I would show you all the prize!  The basket contains a selection of light, sweet and sparkly products so that the winner can shine all Spring through, and is worth over £30 in total (at full brochure price).
The prize includes:
Purisma Pearlesque Gift Set (contains a silver plated necklace and earrings with faux pearl and diamante detail).
Ultra Colour Rich 24K Gold Lipstick in 'Ruby in Gold'.
ANEW Genics Treatment Concentrate (trial size).
Naturals Cherry Blossom Daily Refreshing Shampoo.
Skin So Soft Mineral Gems Diamond Blush Hand Cream.
Pur Blanca Body Spray.
Naturals Lemon Blossom & Basil Shower Gel.
Nail Buffer Keyring.
I'll be finishing the basket off with a BIG bow on the front for that extra special touch, and will also be throwing in a selection of fragrance and skincare samples for good measure.
Naomi x
PS. If any of you want to enter, tickets cost £1 each and must be purchased by the 29th of March.  Winner will be chosen at random on the 1st of April.  If you win, I will pay for your prize to be shipped to you

  Email bewitcheryblog@gmail.com or comment here if you're interested (you don't have to be a customer to buy tickets).