Posts tagged
Legs
16
A few weeks ago I was lucky enough to win a bottle of TanOrganic's Sunless Tan and a tanning mitt in Storybook Apothecary's giveaway (thanks Tianna!).  In all honesty, I have never been a fan of false tanning, or tanning in general, as I have pale white skin which looks absolutely ridiculous in any shade of orange, however, the 'organic' nature of this tanner really intrigued me.  The tanner contains no synthetic ingredients, parabens, colours or scents, just natural, organic ingredients, which Tianna assured me made for a natural looking tan, even on pale skin.  I couldn't wait to try it out for myself so I used it on my legs this weekend after receiving the package on Friday.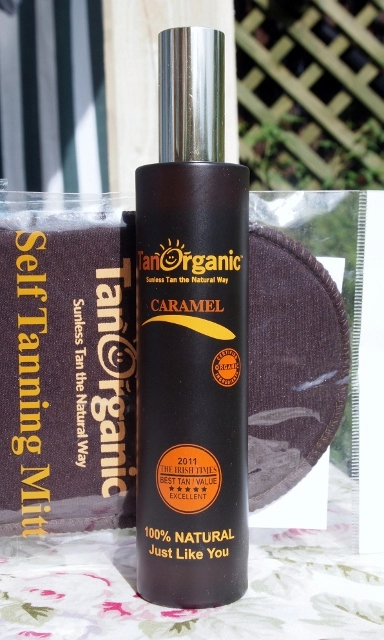 My first impressions of TanOrganic were good.  The product comes in a 100ml brown glass bottle with orange and yellow detail, which I think looks a lot classier than the plastic bottles of false tan you usually see on the shelves.  The mitt is a decent size too, not too small, but tight enough to fit snug to your hand so it doesn't slip around.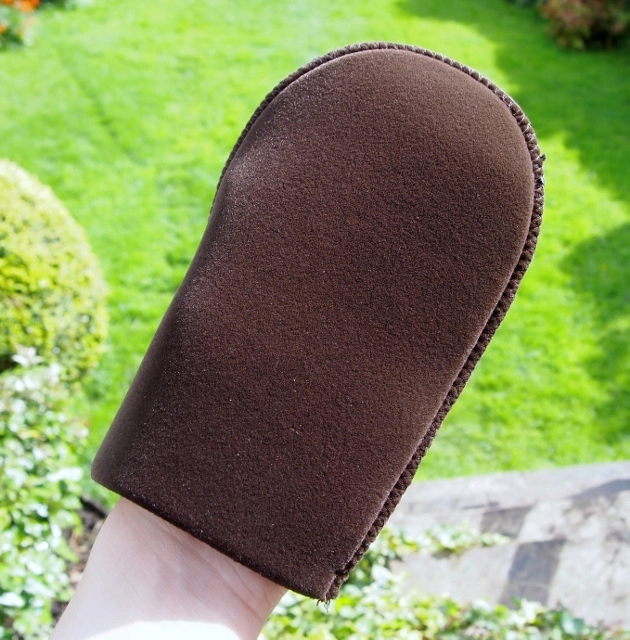 The tan itself is applied with a standard pump spray which actually proved to be quite troublesome.  I asked my mum to help me apply the tan (I'm an amateur at self tanning whereas she's quite experienced) and she had some problems spraying the tan onto the mitt.  She is right-handed, so she used the mitt on her right hand, which meant spraying with her left hand.  The spray nozzle is quite small and difficult to press, and sometimes spins round, so it is quite difficult to press – definitely a feature that could be improved!
The bottle says that you must spray the tan onto the mitt first, and then apply it to your body in a circular motion.  We followed the instructions carefully and the application was easy enough.  It didn't streak as much as I was expecting it too, but it did smudge here or there (though this is easily fixed if you rub the tan firmly to even it out).  The tanner is also practically scentless.  In the past, I have had the displeasure of sniffing various false tan products and they all, quite frankly, stink, but this one has an extremely delicate scent which is hardly noticeable.  I put that down to the lack of chemicals, which gets it more brownie points from me.
One application to my legs used about a sixth of the bottle.  I have long legs so I don't really know if that's a fair amount to use or not, but I imagine you could get three or four full body applications from one bottle.  The bottle says to leave the tan on for six to eight hours before rinsing it off, so after applying the tan I left it to dry and then went about my business for six hours.  When I rinsed the tan off the water went bright yellow, but my legs stayed looking brown as I hoped they would!  As suggested, I washed with body wash and then applied moisturiser to help prolong the tan.
Now, here are the before and after photographs of my legs.  The light looks different in both of them due to the direction of the sun at the time of taking the pictures, but I assure you they give an accurate representation of the differences!
BEFORE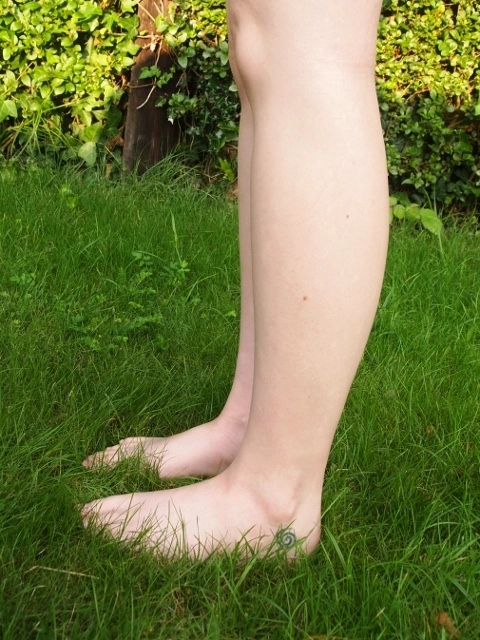 AFTER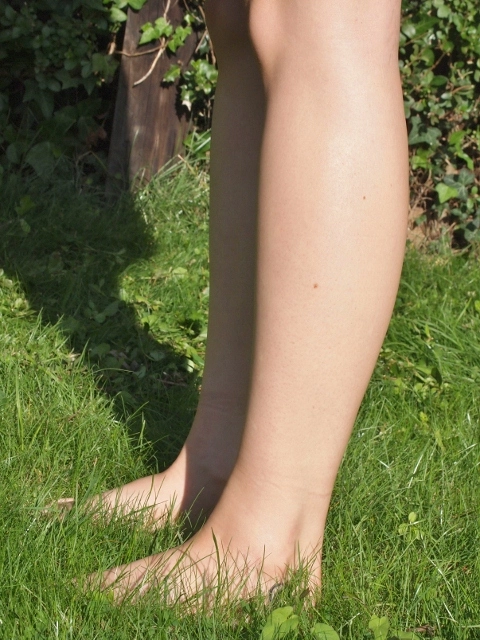 As you can see, my legs were very pale before.  Though the tan didn't give my legs an intense colour, it did make them look nicely, naturally tanned and lightly brown, and I am very pleased with the results.  There are no orange blotches or dirty looking streaks in sight, and my skin tone looks very even and smooth.  The difference is only minor, but it is noticeable, and that is what I wanted so it has done its job well in my opinion.  In fact, I like this delicately tanned look and I'm pleasantly surprised that I do!
The phrase on the front of the bottle, '100% Natural Just Like You', really sums this product up well.  The formula is 100% natural (and registered as cruelty free, vegan and 95% organic), and the resulting tan looks natural – I will definitely be using TanOrganic again, I'm a convert.  If you want to try it, TanOrganic's Sunless Tan is available to purchase online from TanOrganic's website, and costs a reasonable €19.99 (around £16, or $25) with a free Tan-Erase, or you can get it for free if you purchase their OilArganic for the same price.  The mitt is sold separately for €4.99/£4/$6.25.
What do you think of the results?
Naomi x