Posts tagged
Styling
1
For the second part of my entry into the #FFPaperDollParty styling challenge, I have put together four more looks for the party season.  I've had so much fun dressing up my personalised paper doll with the peel off clothes that came with her, so I hope you enjoy seeing the outfits I've created for her!
December Birthday Party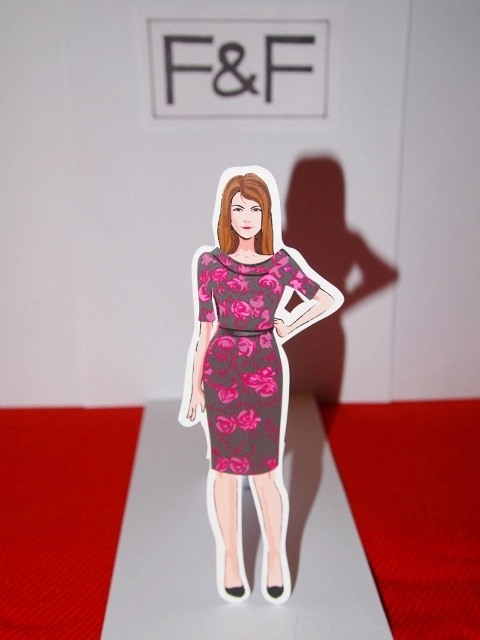 Everyone has that one friend or relative with a December birthday, and I actually think it's quite nice to get away from everything Christmas-related for one night, so for a December Birthday Party I went for this pretty Rose Print Shift Dress.  It isn't overly festive and could easily be worn at any time of year, so would make a great wardrobe staple for 2014.
Night In
Whether you're lazing around watching TV, having a girly evening with friends or playing board games with the family, a festive night in is an absolute necessity at this time of year.  If you're not going out you don't have to dress up, but you can still look good whilst being comfortable by teaming a gorgeous camisole with a pair of cosy leggings.
Night Out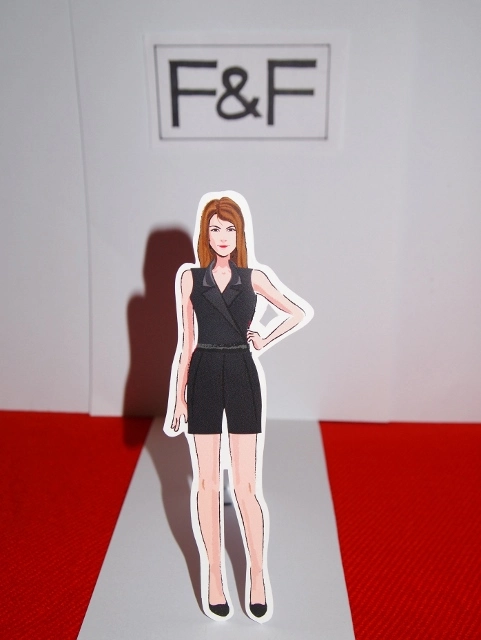 For a night out this black Tuxedo Playsuit would be perfect.  The classic cut and satin trim are really chic, and teamed with your favourite heels, a cute clutch and some statement jewellery you'd be effortlessly party-ready.  The red version is also really eye-catching if black isn't your thing.
Bar with Boyfriend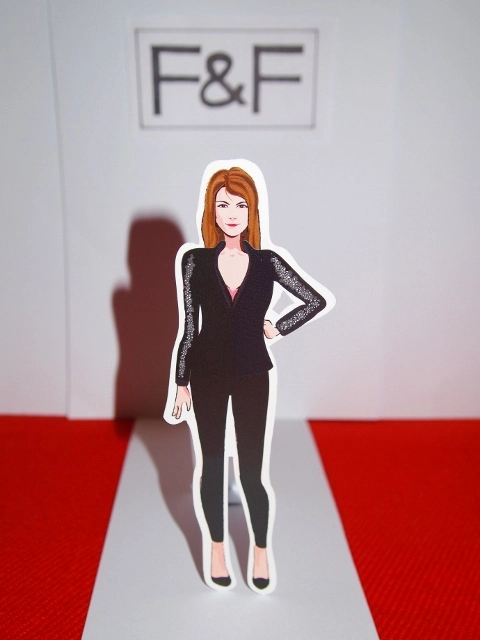 If you're heading to a fancy bar with your boyfriend for a few drinks, these Leather-Look Trousers and Sequin Sleeve Jacket are classy and smart, but also have a bit of an edge, especially with just a pretty basque underneath!  The Sequin Sleeve Jacket is easily my favourite piece from F&F's partywear collection – it's stunning, and so versatile.
Which look is your favourite?
Naomi x
4
Think of UGG boots and the classic short chestnut boots probably come to mind, but as I discovered when browsing the John Lewis website recently, UGG actually have a much wider range of boots and shoes that would suit a variety of looks and styles, both for day and night.  Two particular pairs of boots from the range caught my eye – Maddie and Dandylion – so I've put together two on-trend looks to show how versatile UGGs can be, and how they could be worn this season.
Dress Down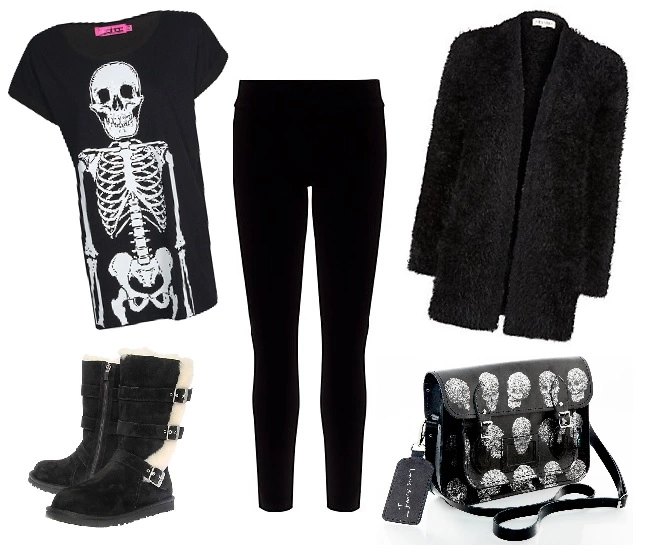 Boohoo Skeleton Body Oversized Tee / John Lewis Full Length Leggings / New Look Textured Open Front Cardigan / UGG Maddie Boots / Zatchels Jacky Tsai Skulls Satchel
The monochrome look of UGG's Maddie Boots inspired this casual, daytime look.  White on black always screams skulls and skeletons to me, so I teamed an oversized skeleton tee and skull satchel with a pair of staple black leggings, and a long fluffy cardigan which is perfect for this Autumn/Winter.
The boots are made of suede and lined with faux fur, so they'd be really cosy and warm.  I also love the biker buckle detail on the side.
Dress Up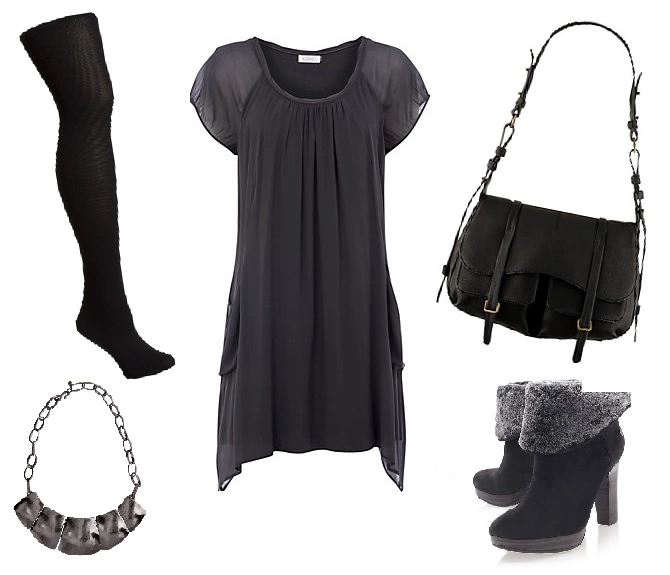 F&F 80 Denier Opaque Tights / Kaliko Silk Tunic Dress / Radley Grosvenor Medium Flap Shoulder Bag / Kenneth Jay Lane Statement Disc Necklace / UGG Dandylion Ankle Boots
UGG boots are usually considered more of a casual type of footwear, but these gorgeous Dandylion Ankle Boots could easily be dressed up for an evening meal out, or even a work Christmas party.  I really wanted the boots to be the highlight of this outfit, so I chose a simple but classy silk tunic dress to go with them.  Throw on a pair of black tights, a black shoulder bag and a statement necklace and you're good to go!
I absolutely adore the shape of these Dandylions.  The heel, rounded toe and curved folded top are just so elegant.  I want them!
How would you style a pair of UGG boots?
Naomi x
*This post is a collaboration.*
3
I recently came across a hair care brand who attracted my attention for a very specific reason – they're BUAV approved.  I am always on the look out for cruelty free hair products as they are surprisingly difficult to find, so when biOrganics offered to send me a sample to review I was keen to try them out.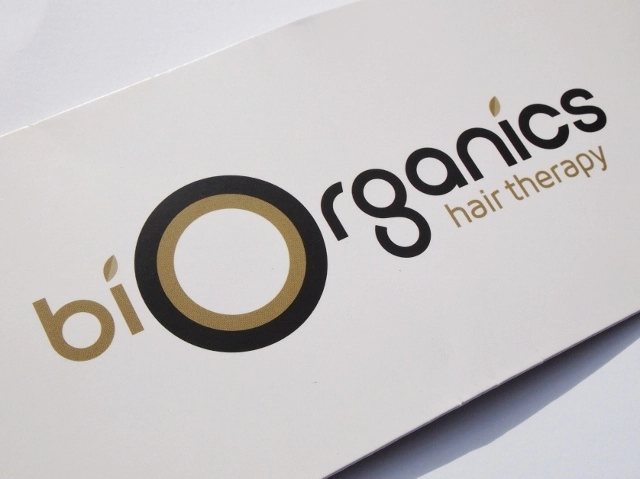 biOrganics was founded in 1991 as the first professional organic hair care brand in Europe.  The brand claims that their products give salon results, and everything is made from natural and organic ingredients wherever possible, so they're free from nasty parabens and synthetic chemicals.  As mentioned earlier, biOrganics are BUAV approved, meaning they do not test on animals under any circumstance, and are also endorsed by the Vegetarian Society.
The sample I received is a 12ml bottle of biOrganics' Salon Secret Elixir Hair Perfecting Oil.  The oil itself is colourless and has a base of organic Argan Oil and Ylang Ylang, and can be used to smoothe frizz, add shine, and protect hair from heat.  It is also said to strengthen and repair dry and brittle hair, and reduces blow-drying time.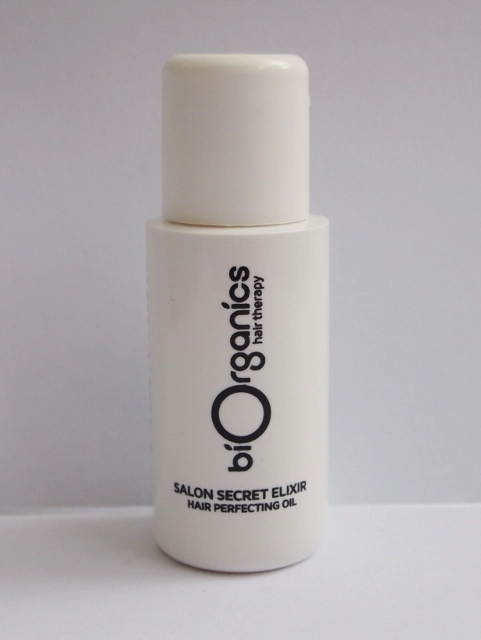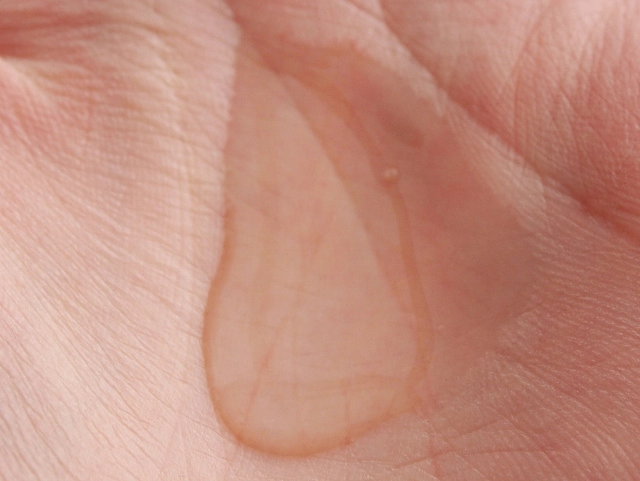 My experiences with the oil so far have been mixed, but mostly good.  The bottle says to 'dispense 1-3 pumps into palms, rub hands together & apply directly to clean, towel-dried hair', which is where I initially went wrong.  Unfortunately, the sample bottle does not come with a pump spray, so I had to guess how much to use.  I ended up applying a coin-sized amount to my hair (to the ends and mid-lengths as suggested), but after blow-drying my hair looked and felt greasy, and I had to wash the oil out again.  It turns out I used too much oil for the length of my hair, but after being given some advice by the lovely folks at biOrganics I tried again with a smaller amount of oil (about a little fingernail amount), and it worked a LOT better.  This time my hair did dry quickly, looked and felt incredibly soft, straightened easily and, most importantly, stayed straight all day!  I usually end up with slightly frizzy locks a few hours after straightening, but biOrganics hair perfecting oil solves this problem.  The lesson here is definitely LESS IS MORE!
I've also used the oil on dry hair.  The bottle says to 'Use sparingly on dry hair for extra smoothing prior to heat-straightening', so I applied a very small amount to the dry ends of my hair.  The oil seemed to create a protective layer between my hair and the heat, so rather than breaking and looking dry after straightening, my hair looked smooth and sleek.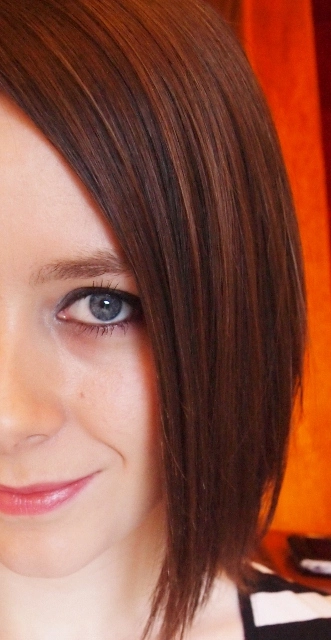 Overall, once you learn how much oil your hair needs, this is a very good product if you want straighter, sleeker hair that lasts.  The oil costs £3.99 for a sample bottle or £12.99 for a 50ml pump spray bottle, so it is very affordable, especially for a natural, cruelty free product, and I'd definitely recommend it.  biOrganics Salon Secret Elixir Hair Perfecting Oil is available online here, and they also sell a range of shampoos, conditioners, brushes and other hair care products.  Or, if you'd prefer to buy from a local store, you can also find your local stockist.
Naomi x
*This biOrganics Salon Secret Elixir Hair Perfecting Oil was sent to me on behalf of biOrganics for review purposes.  All opinions expressed are honest and based on my own experience.*