Posts tagged
Sales
0
Hi everyone!
I hope you all had a fantastic Christmas.  Mine was spent at home with family, which is just how I like it.
After a few days of relaxing, and purposefully avoiding the first crazy days of the sales, I spent yesterday and today doing a bit of shopping.  Luckily the shops weren't too busy, and though I didn't go mad, I managed to get quite a few items that I'm really pleased with.  Here are most of them…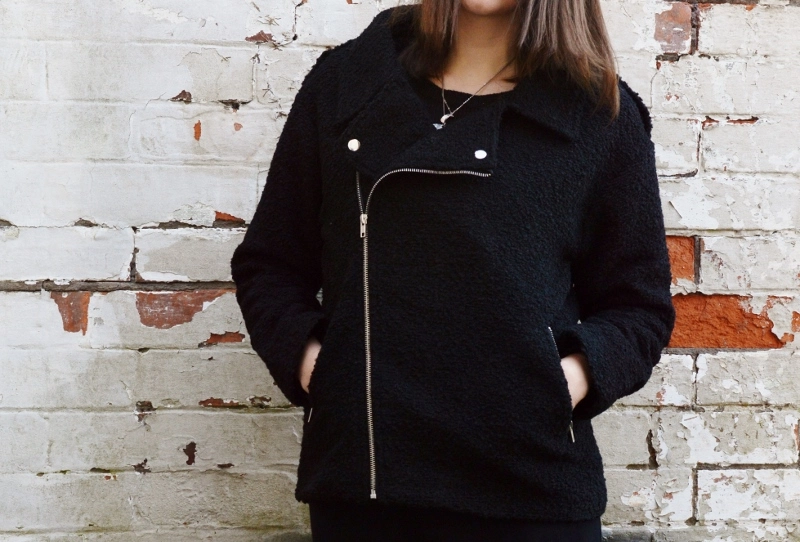 Primark Biker Jacket – Was £23.00, Paid £10.00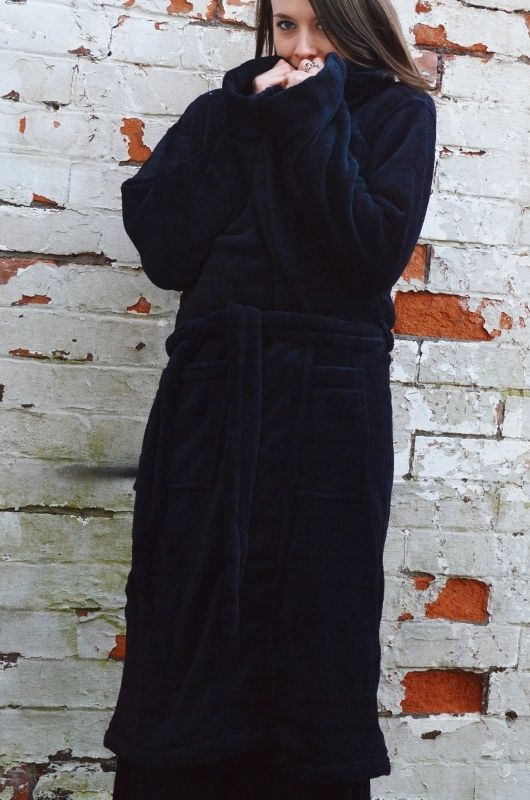 Primark Dressing Gown – Was £12.00, Paid £5.00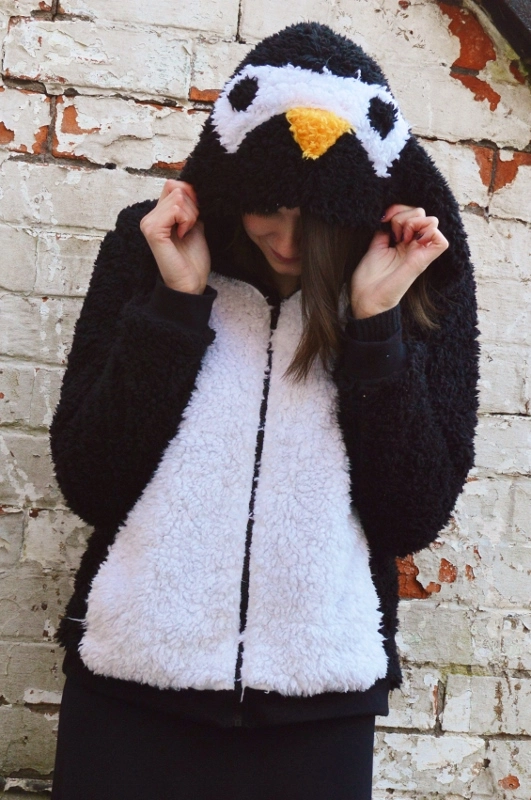 George Penguin Fleece – Was £16.00, Paid £8.00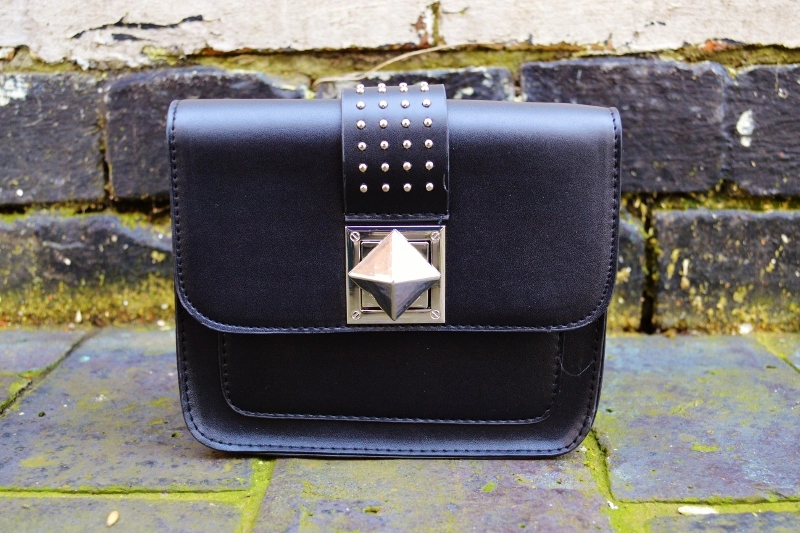 Primark Black Bag – Was £6.00, Paid £3.00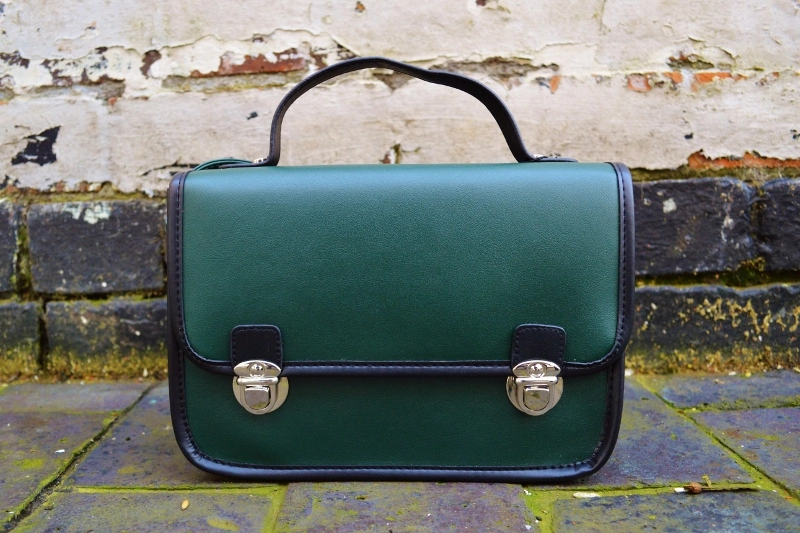 Primark Green Bag – Was £6.00, Paid £3.00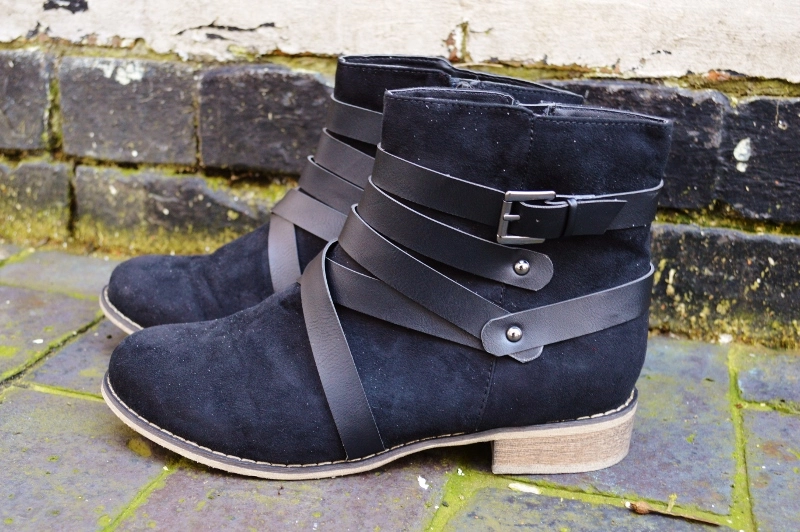 New Look Boots – Was £27.99, Paid £14.00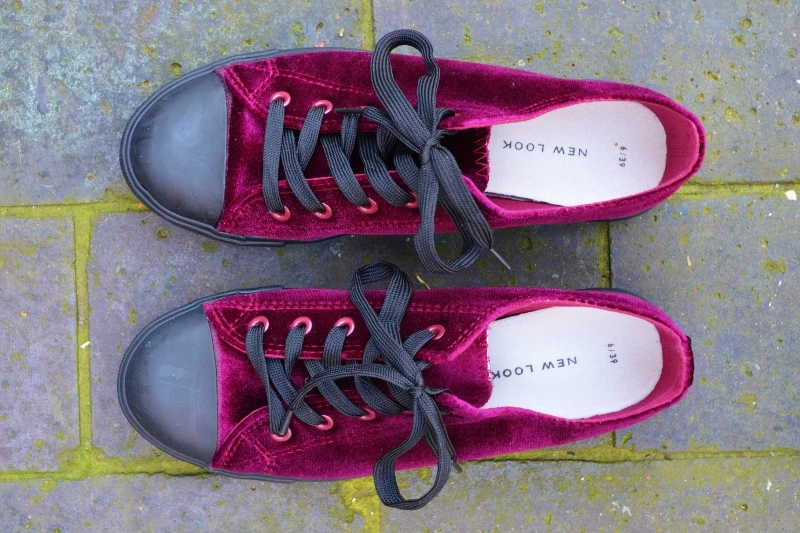 New Look Shoes – Was £11.99, Paid £4.00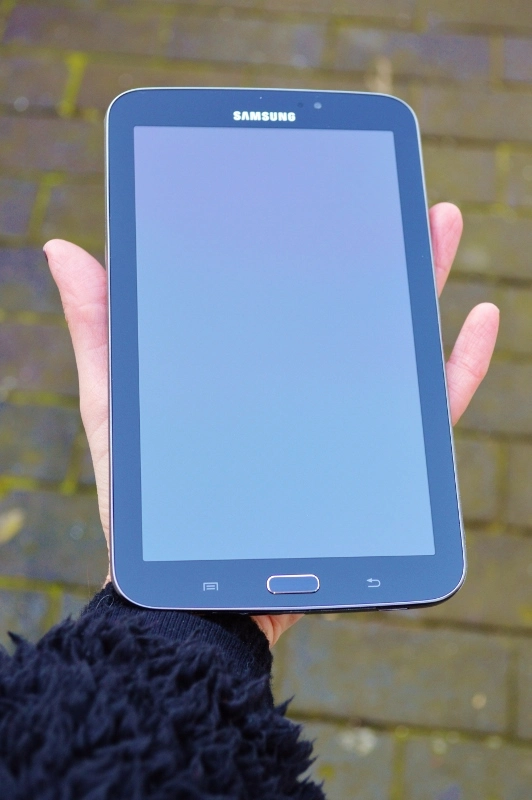 Samsung Galaxy Tab 3 7″ – Was £139.99, Paid £79.00
I bought a few other things in the sales which aren't pictured, including a pair of gloves for £2.00, some Christmas decorations reduced from £3.00 to £1.00, a diary for £1.99 (down from £7.00) and a Vax hoover for £45.00, reduced from about £70.00.  I also bought a couple of non-sale items too, namely a top and a case for my new tablet.
In total, I made a huge saving of around £90.00 in the sales this year, made all the better by the fact that a few items were paid for using vouchers that I got for Christmas.
What did you get in the sales?
Naomi x
3
On Sunday I decided to indulge, yet again, in one of my favourite hobbies – thrifting – and got up bright and early to go to two car boot sales in Leicestershire.  In particular I was hoping to find some bargainous clothes to add to my spring/summer wardrobe, and though I came away from the first car boot with nothing (how disappointing!), the second was a veritable treasure trove of fashion!  For the grand total of just £4.50 I managed to get a waterfall cardigan, a thin knit jumper, a t-shirt, and my absolute favourite find of the day, a pair of wedge shoes.
Z Black and grey striped waterfall cardigan £1.50

Next Thin knit black jumper 50p
River Island Skeleton heart t-shirt 50p
Truffle Black velvet wedge shoes £2.00
Total: £4.50
I'm really pleased with this little thrifty haul, and I'm looking forward to styling each item in outfit posts in the near future.  Which is your favourite piece?
Naomi x
3
Since Christmas it has been January Sales galore, both on the high street and on the internet, and I (along with millions of other shoppers, I'm sure) couldn't resist a browse.  My main aim was to hunt out a couple of pairs of shoes suitable for Spring/Summer, as well as a few items of clothing.  I prefer to relax with my family on Boxing Day, rather than go shopping, but on January 27th I braved it and went into town, but soon gave up as there were far, far too many people for my liking.  So, that evening I sat down with my laptop, a box of chocolates and a cup of tea and browsed the web to my heart's content.  I must say, I wasn't that impressed by the quality of the sales this year, but luckily I succeeded in my shoe and clothes buying mission!  I managed to resist binging on make up and perfume gift sets in the Superdrug and Boots sales, but I did get a couple of beauty accessories.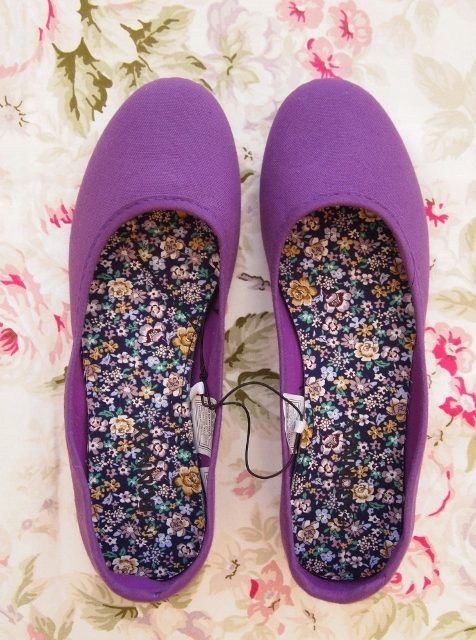 Donnay Purple Canvas Ballet Pumps – £3.50 (£3.49 saving) – SportsDirect.com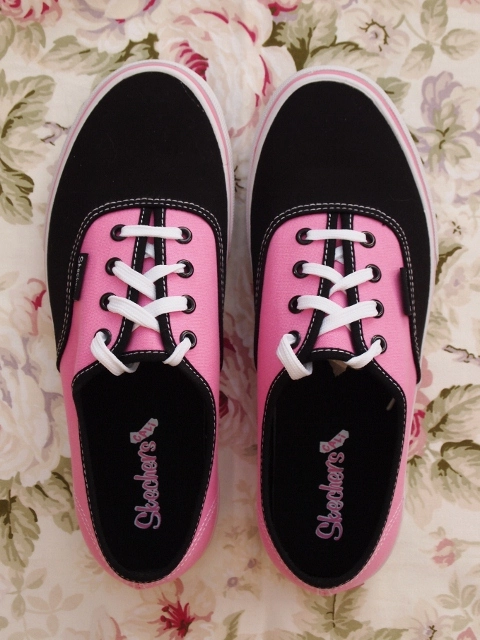 Skechers Sunset Pink and Black Canvas Shoes – £20.00 (£14.99 saving) – SportsDirect.com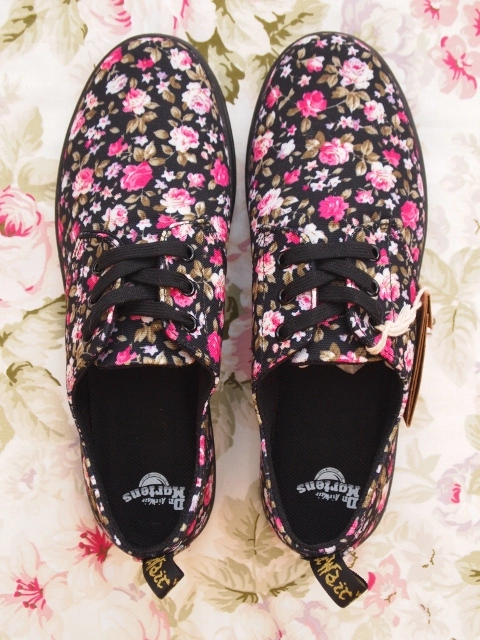 Dr Martens Aldgate Floral Canvas Shoes – £30.00 (£15.00 saving) – Dr Martens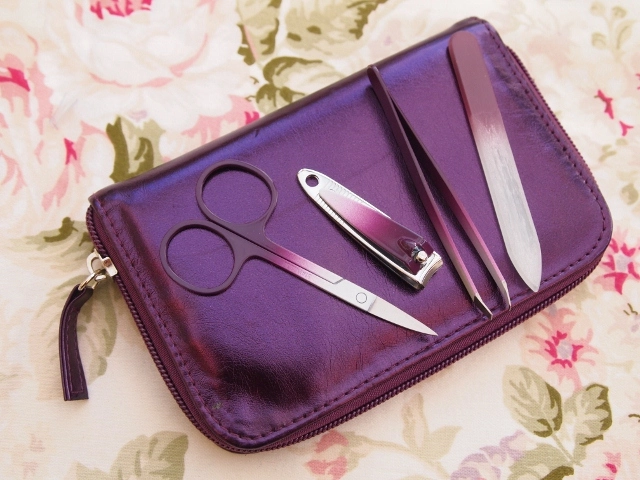 Purple Metallic Manicure Set – £0.99p (saving unknown) – Superdrug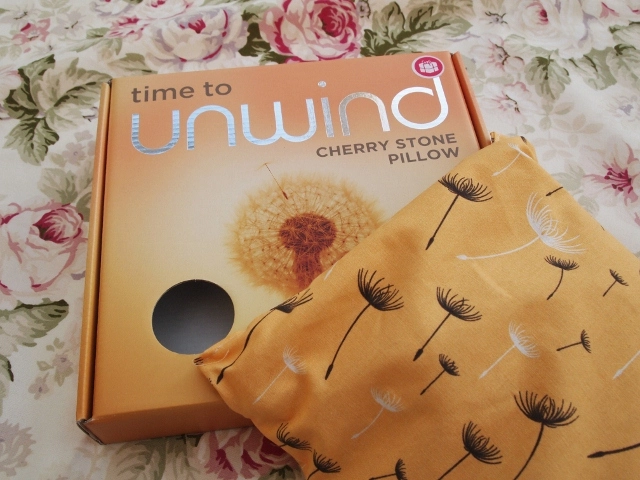 Unwind Cherry Stone Relaxation Pillow – £0.99p (saving unknown) – Superdrug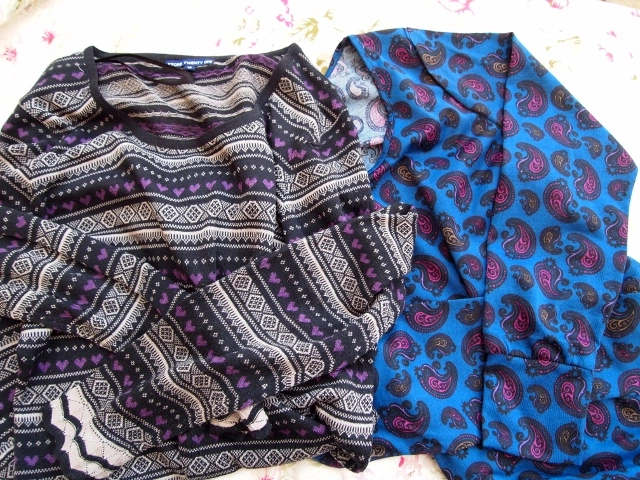 Purple Heart Knit Dress – £10.00 (£4.99 saving) – Store Twenty One
Blue Paisley Print Top – £5.00 (£4.99 saving) – Store Twenty One
A rather humble haul I know, but I managed to get everything I wanted!  What did you get in the sales this year?
Naomi x