Posts tagged
£2
11
A couple of weeks ago I ran out of my usual Avon foundation and I realised that I didn't have any spare in my make up drawer.  Since my Avon delivery was a little way off, I nipped in to town to pick up a cheap foundation to use in the mean time.  I headed straight for the MUA stand in Superdrug as I'd been wanting to try their Professional Matte Foundation for a while, and I picked it up in Shade 1, 'Soft Sand', for £2.
'Soft Sand' is a light, natural shade which would suit most fair skin tones, but there are three other shades in the range for medium and dark skin tones.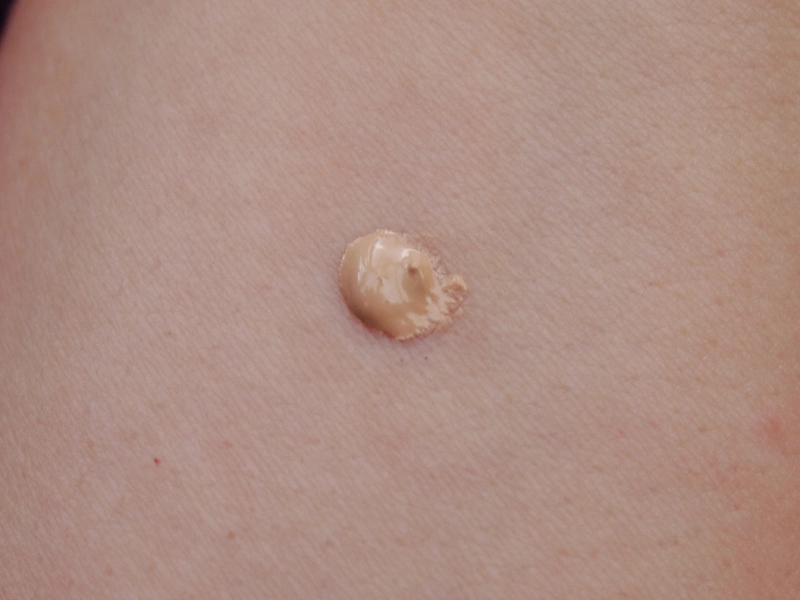 The tube states that the foundation has 'A creamy texture that blends beautifully for that perfect velvet finish and long-lasting matte complexion'.  Though the foundation is creamy, it is also a lot thicker than I'm used to.  At first I was worried that it would look caked on because of its consistency, but it does in fact blend beautifully to give amazing coverage.  I took some photos to demonstrate how well it covers…
The top photo shows a small burn scar on my left wrist which has left a pinky-brown area of discolouration on my skin.  The bottom photo shows the same area after being covered with a small amount of MUA's Matte Foundation.  As you can see, the foundation is a very good colour match to my skin tone, and the scar is hardly visible at all.  If you ask me, that's impressive for a £2 product!  The foundation gives the same coverage on any blemishes on the face, and it even covered my sunburnt nose this morning.  The coverage lasts a while too, a good 5 hours or so before any touch-ups are needed, which is fair for a budget foundation but in an ideal world I'd like it to last a little longer.
One of the things that drew me to this foundation was the fact that it is matte and claims to offer a long-lasting velvet finish.  I suffer from an oily T-zone (especially during the summer months) and I don't like the shine that the oil creates, so I am always looking for ways to minimise the shine.  MUA's Matte Foundation, as you would hope, does give a matte complexion, and it keeps most of the shine at bay.  I wear powder on top of my foundation which often needs reapplying throughout the day over the oily areas, but I only need to reapply it once whilst wearing MUA's Matte which is a definite improvement.
Overall, I think this is a great product.  For £2, the quality is fantastic and it does what it says on the bottle.  I will definitely be repurchasing this – once again MUA save the day!
Naomi x